2021 On Rockwood Lane Year in Review including the Top 10 posts for the year, and a rewind including 9 recipes, 12 outfit ideas, 17 thrift store finds, 7 DIYs and more!
A couple years ago on my EyeLoveKnots blog, I shared my 2019 New Year's Resolution list. I haven't made a new list or post since, but I still have it on my fridge as these points as are still relevant as each year comes. Since I now share yarn related posts there on EyeLoveKnots, and everything else here On Rockwood Lane, I've shared all yarn related things in my 2021: EyeLoveKnots Year in Review post, and have everything else here. You'll also find the Top 10 posts for the year, and a rewind if you missed any.
Business
Does anyone here watch Good Bones on HGTV? It's one of my favorite shows. I wish Mina, Karen and the team lived close enough to come redo my home. We won't get into that though – haha! They had a more recent episode where they renovated and set up their own store and cafe. I took notes along the way, and really appreciated the figures they shared, and the journey each step of the way. I dream of having a shop of my own one day with a little cafe with endless delicious coffee and cookies. That's where it sits right now. I don't think anything will come of this dream this year, but something I would love to see come to life in the future so I will continue to have it on my list, and work towards it.
In the mean time, I do have a booth at America's Antique Mall in Melbourne, Florida. You can follow what's new in the shop on the OnRockwoodLaneShop Instagram, and if you're visiting, just ask for seller "ELK". These crocheted scrubbies are one of my best sellers, and these Vintage Hall Au Gratin Dishes are the perfect sponge holder. You can also shop on Etsy, or on eBay.
130 Pounds
I've been struggling with my weight for several years. Back at the end of 2018 when I wrote my New Years Resolution post, I was sitting at 160 pounds and wanting to get down to 130. Fast forward to early 2021, I found myself at 193 pounds, and miserable. I tried lots of exercising activities, and changed up my diet to eat healthier with no results.
A doctor visit lead me to the discovery that I was experiencing insulin resistance, and higher sugar. My doctor put me on Metformin twice a day. Goal: Lose some weight, get sugar under control, and then be able to get off of the Metformin.
What is insulin resistance? Well, your body just doesn't respond to insulin well anymore, and can't absorb the sugar from your blood so it builds up in your blood, and can lead to type 2 diabetes.
At my 6 month appointment, which I stretched out to 8 because I am one of those people HAHA, I lost 10 pounds and my sugar was under control. I would like to think it was from continuing to eat better and exercise, but I did keep checking my weight, and I didn't lose it until after I got sick a couple months ago and didn't eat much at all – you know how that goes. Either way, yippe for 10 pounds gone. I stayed on the Metformin, and have another appointment in 6 months, and if all is well again, I can go down to 1 a day, and eventually get off of it.
Exercising
I'm adding this to my list this year as I didn't have it on their previously.
I burned myself out of biking in 2020, gave jogging a solid try – not my friend, and with recreation centers closed from the pandemic, the Zumba class I loved and was going to in years past was off the table. A friend of mine recommended rollerblades – can't believe I didn't think of it before! I bought myself a pair for my birthday in March, and have really enjoyed them so much this year. It's such a great work out, and not hard on your joints. I did a bit of research, and found that skating burns about 40% more calories than a brisk walk does. SOLD!
I fell off in the end of July, but from end of March to end of July, I had gotten in 27 4-mile sessions. I was really proud of myself for surpassing the 25 session milestone.
Would you like to know if $40 Target Active Leggings Are Worth It? I have the answer!
Finish More Projects
This goal doesn't mean a larger number of projects than previously, but to finish more of the projects I start. I always end up with a lot of projects in my WIP bin, and post drafts. We're ending 2021 with 21 drafts. Now, I will have something to compare to at the end of next year.
Use Up Stash
This is something I haven't done a great job of this year. I haven't done hardly any DIYing, outside of yarn related, and yet, I still bought a lot of new jewelry and card making supplies. Oops!
Since I juggle 3 blogs, I'm hoping to bring on some behind the scenes help this coming year so I can take more time to just make more. I miss how crafty and motivated I used to be before I started blogging, and want to get back to making more, especially to share more DIYs and videos on the blog next year.
Shown above is Faye's Succulent Garden that I upcycled this year.
CHRISTMAS SHOP EARLY
I think this is something everyone says every year… "I am going to Christmas shop early this year". I know I say it to myself every year, and every year, Christmas sneaks up on me, and I struggle financially to get my bills paid, and do my shopping, baking and making with what's left, plus the time involved. Soon, I'd like to share a post on coping living paycheck to paycheck with advice I have complied for planning for things like Christmas, and after I share it, I hope to follow some of my own advice for this year's planning. I would also like to share my wedding planning and budgeting too from when I got married a few years ago. Shown above are my Soft & Sweet Sugar Cookies.
PRACTICE SEWING
Back in 2017, I enrolled in a sewing technical program where I was hoping to graduate with the skills necessary to incorporate sewing into my crochet designs, and have the ability to sew things for family, friends, me, my home, my business, etc. The class wasn't what I had thought it was going to be at all, and the teacher wasn't very helpful to me. It had taken me two years to land a spot in the program, so I was beyond sad and disappointed that it didn't work out.
I have a nice sewing machine, an embroidery machine and bought a serger last year, and while I've been collecting sewing patterns and fabric over the years, my machines have been collecting dust. I want to change this in 2021, and practice my sewing more so I can build my skills, and get to making. I am especially interested in making my own clothing, especially since it's difficult to find my size clothing in stores that is comfortable, good quality and flattering.
Special Mentions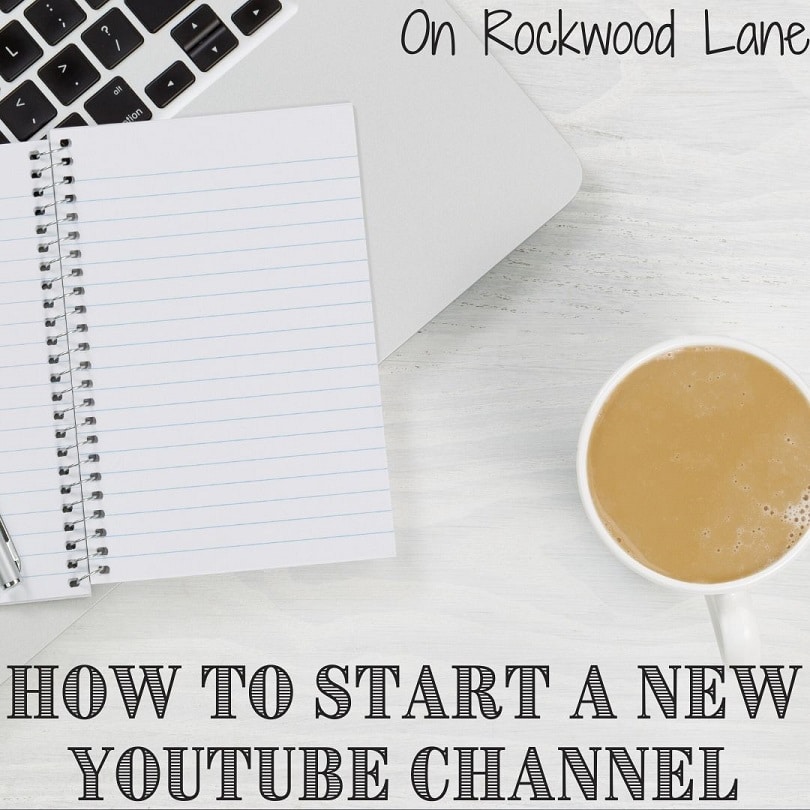 I started a YouTube channel this year for this On Rockwood Lane blog, and for my EyeLoveKnots blog as well. I have been having a blast. I will say, crochet videos are much easier to make since I don't have to move the camera around, and don't need to change up the distance between my camera and work surface. It is a learning process for me to figure out outfit filming and transitions, as well as bigger projects that I can't do in the same space as my crochet videos, but that is on my list for this year. I am really proud of myself for getting the channel started, and getting a video posted.
I put together a post showing How to Start a New YouTube Channel.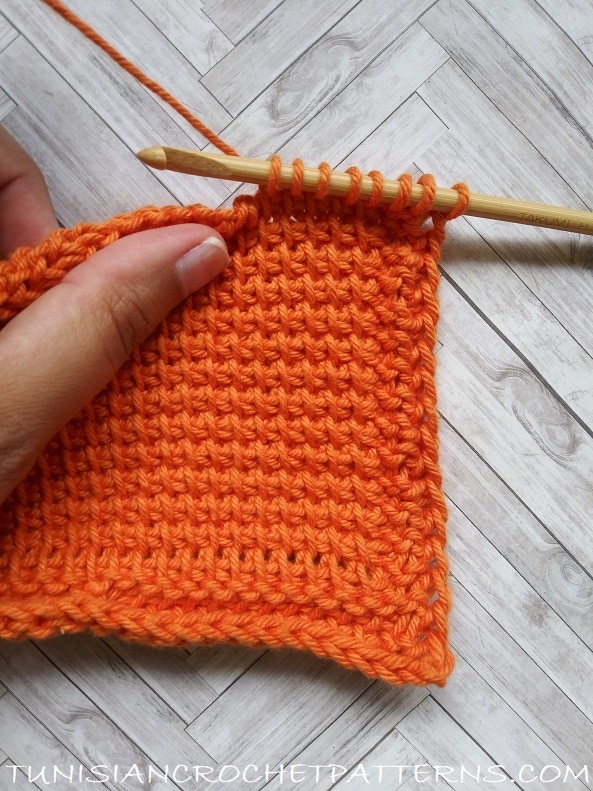 I also started a new blog this year – TunisianCrochetPatterns. I did it on a whim, and haven't really had the time to dedicate much to it yet, but you'll find the free crochet pattern for this washcloth in 3 sizes. I'm going to make it more of a priority this coming year, and work on building it up, and videos as well.
I put together a post of 10 Things to do When You Start a New Blog.
Top 10 Posts of 2021
2021 Rewind
January 2021
February 2021
March 2021
April 2021
May 2021
June 2021
July 2021
August 2021
September 2021
October 2021
November 2021
December 2021
Join one of our awesome Facebook groups to share your creations, and see what others are up to!
– EyeLoveKnots Crochet & DIY Community
– DIY Home On Rockwood Lane
– Alexandra Lane Lifestyle
Linked Up To…
Unlimited Link Party – Grammy's Grid
Happiness is Homemade Link Party #408 – Decor Craft Design
Share the Wealth Link Up #10 – My Big Fat Menopausal Life
Spread the Kindness Link Up #255 – Shelbee on the Edge
Sundays on Silverado #74 – House on Silverado
Handmade Monday #260 – Sum of their Stories
The Really Crafty Link Party #297 – Keeping it Real
Link-Up Potpourri #25 – My Bijou Life
You're the Star Blog Hop – Decor Craft Design
620th Inspire Me Tuesday – A Stroll Thru Life
Fabulous Party 405 – Lou Lou Girls
Wonderful Wednesday – Oh My Heartsie Girl
Grace at Home No 450 – Imparting Grace
Encouraging Hearts & Home Blog Hop – My Slices of Life
Thursday Favorite Things #522 – An Artful Mom
Funtastic Friday Link Party #366 – Simply Beautiful by Angela
Create, Bake, Grow & Gather Party #501 – Shabby Art Boutique
Home Matters Linky Party #361 – Modern on Monticello
A Morning Cup of Joe – The Cottage Market
All About Home #125 – Common Ground