50 Christmas Shirts for Women from Etsy Under $30 curated by On Rockwood Lane.
This post contains affiliate links for Etsy. If you make a purchase by clicking on them, I make a small commission at no extra cost to you. Thanks for your support!
Every year, I go looking around Etsy for a new "Christmas Shirt for Women". I love wearing my festive earrings, and t-shirts throughout the month of December.
I pulled just my top favorites, and put together this collection of 50 Christmas Shirts for Women Under $30. There are some other great tees that didn't make it into my post if you want to check them out in my Christmas Cheer & Winter Wishes collection on Etsy.
If you missed last week's Etsy collection, I shared Everything You Need for a Christmas Coffee & Hot Cocoa Bar, and 30 Christmas Coffee & Hot Cocoa Bar Ideas.
All prices and availability as of 12.09.21
If you need more gift ideas, check out some of my Etsy Favorite Collections:
Now, Let's See Those Christmas Shirts!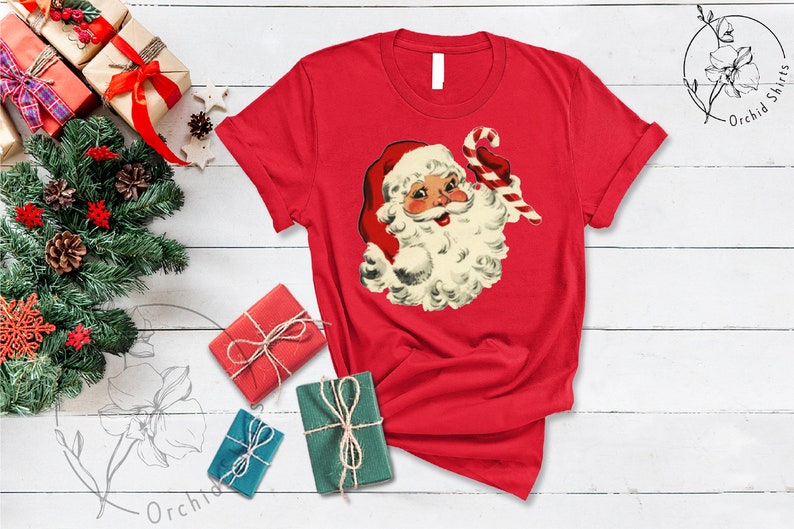 Retro Santa Shirt from orchidshirts – $12+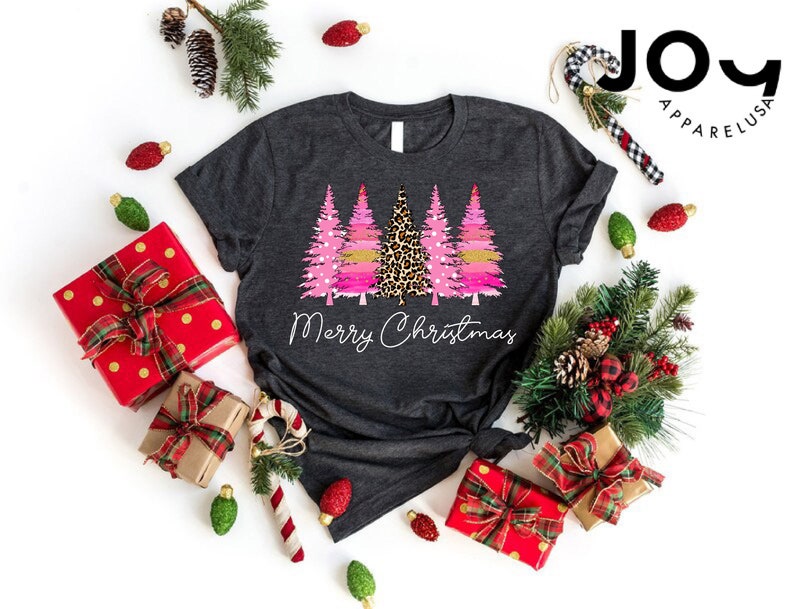 Leopard Print Christmas Tree Shirt from JoyApparelUSA – $11+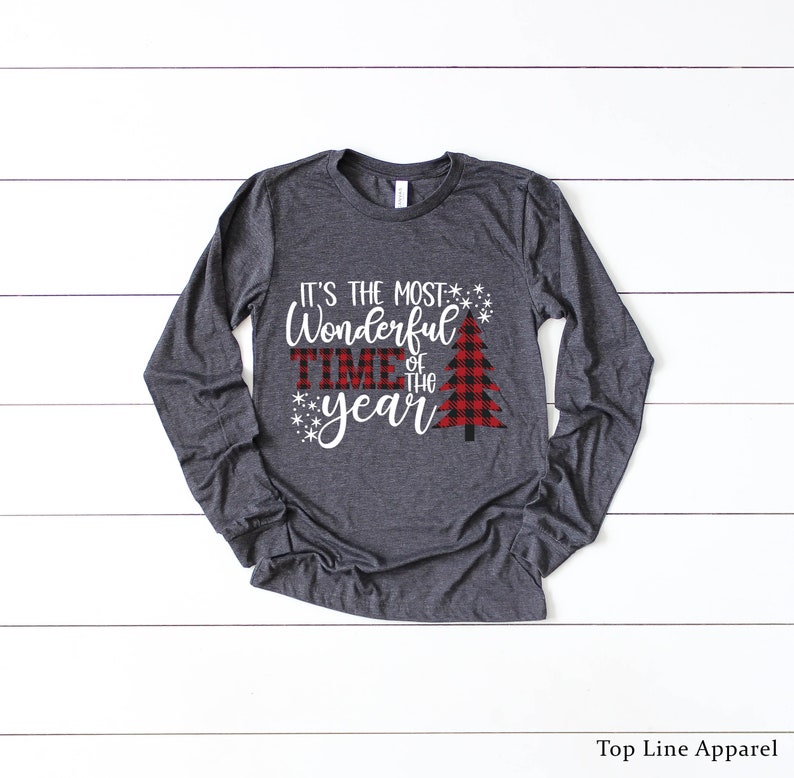 It's The Most Wonderful Time Of The Year Shirt from TopLineApparelStore – $12+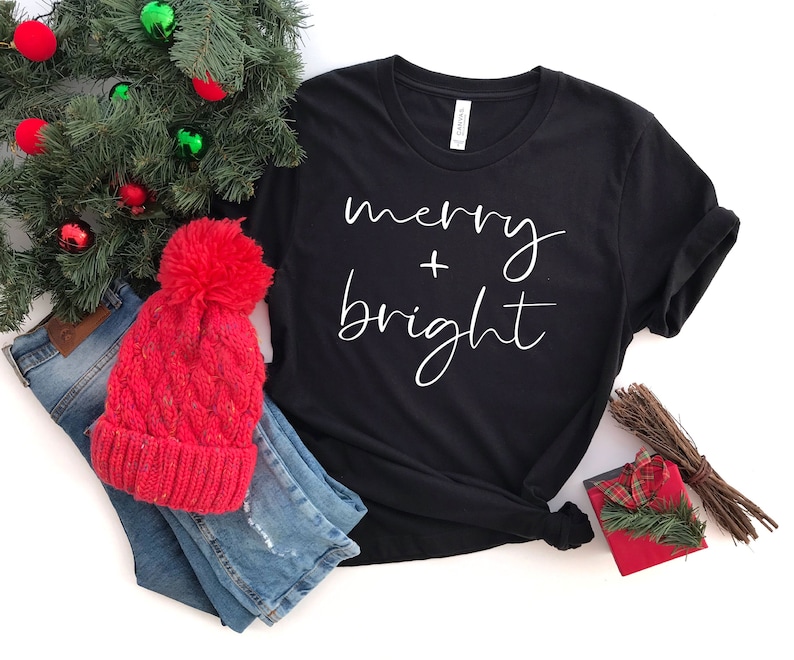 Merry and Bright Shirt from NewVisionDesignUS – $13+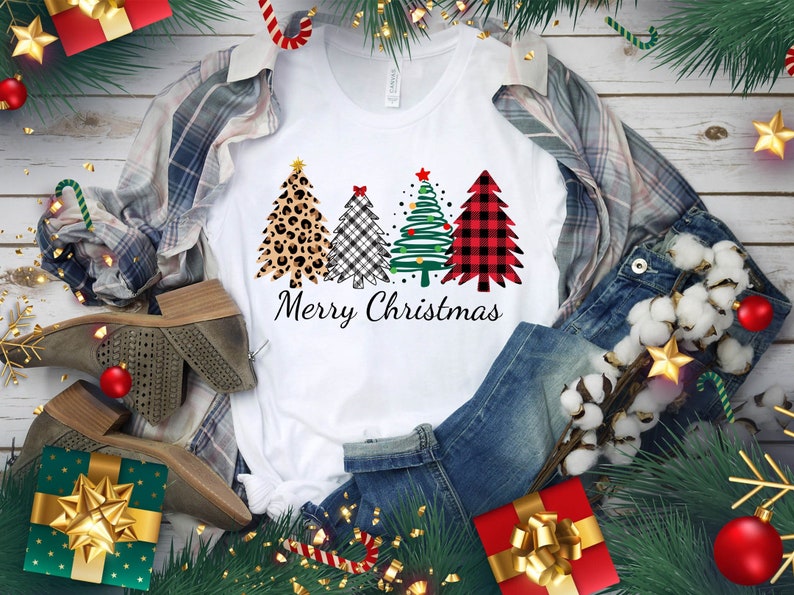 Merry Christmas Buffalo Plaid Trees Shirt from ArdensApparel – $9+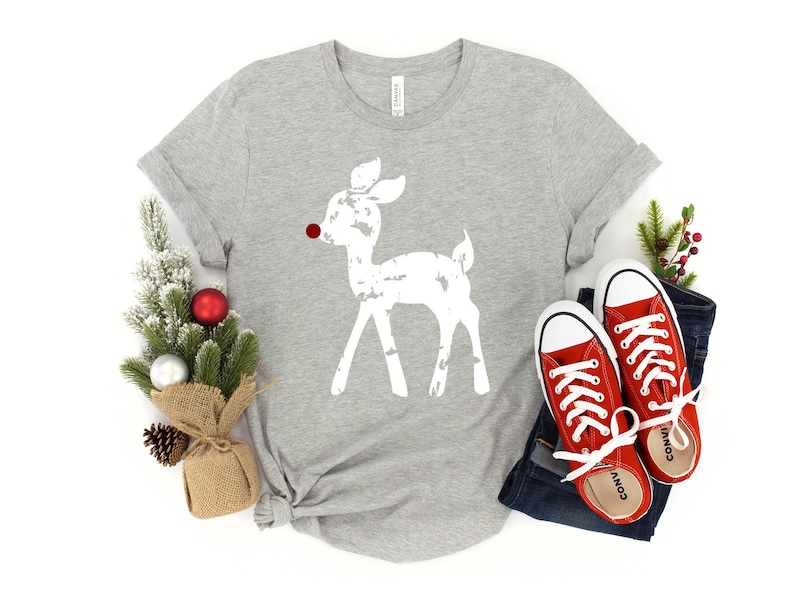 Christmas Reindeer T-shirt from EBBADesignUS – $13+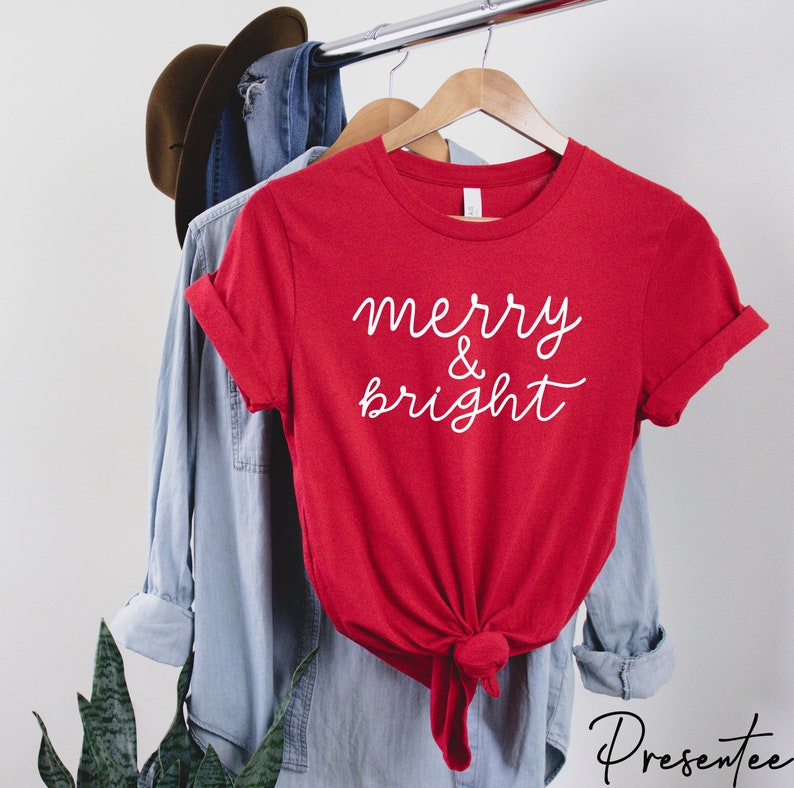 Merry and Bright Shirt from presentee – $10+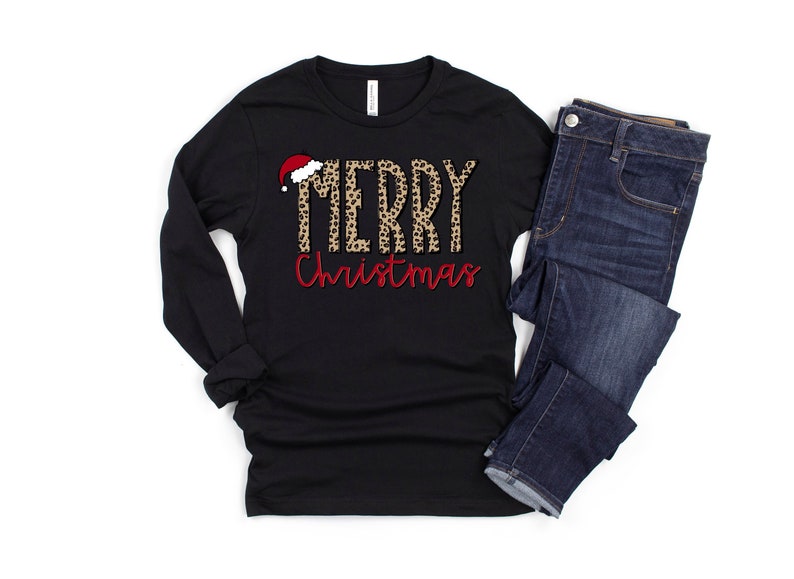 Animal Print Merry Christmas Shirt from CustomTeaShirt – $12+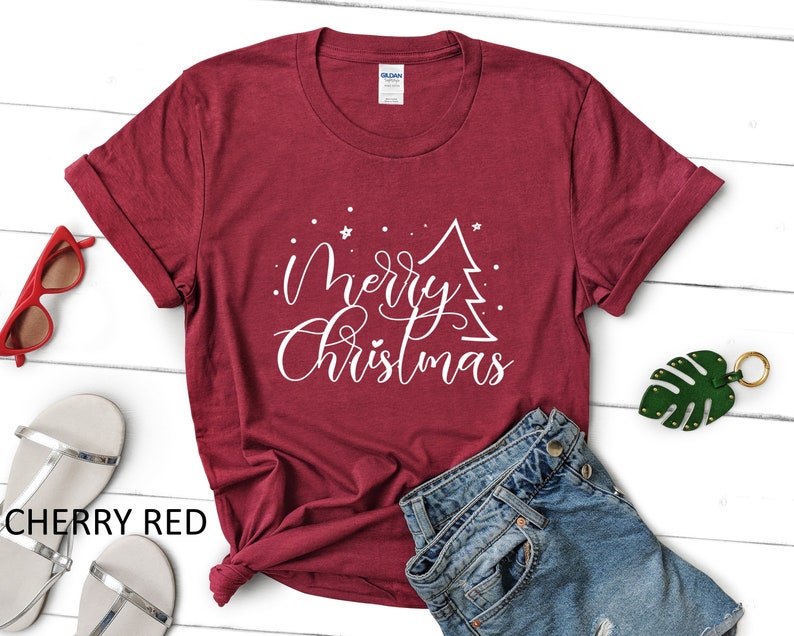 Merry Christmas Trees Shirt from TeesbyTeam – $8+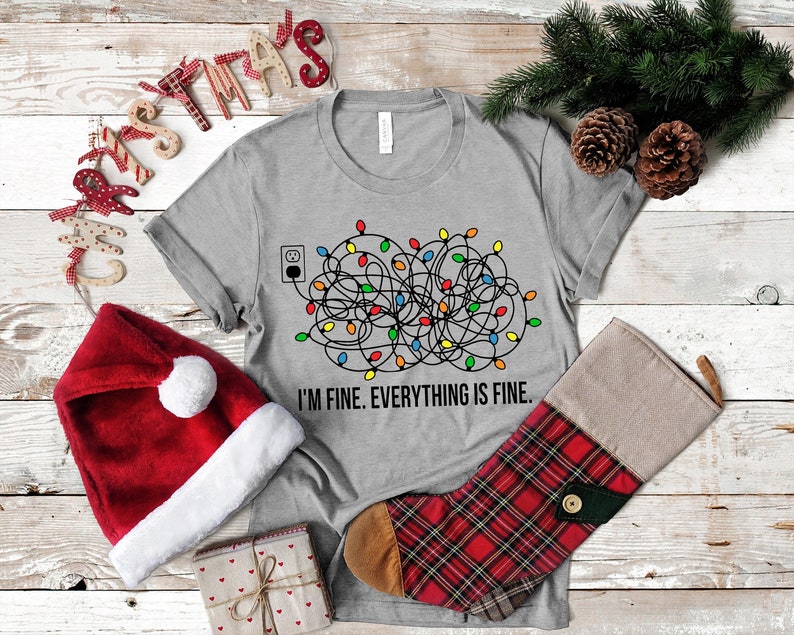 I'm Fine Christmas Lights Shirt from VenusTeeShirt – $10+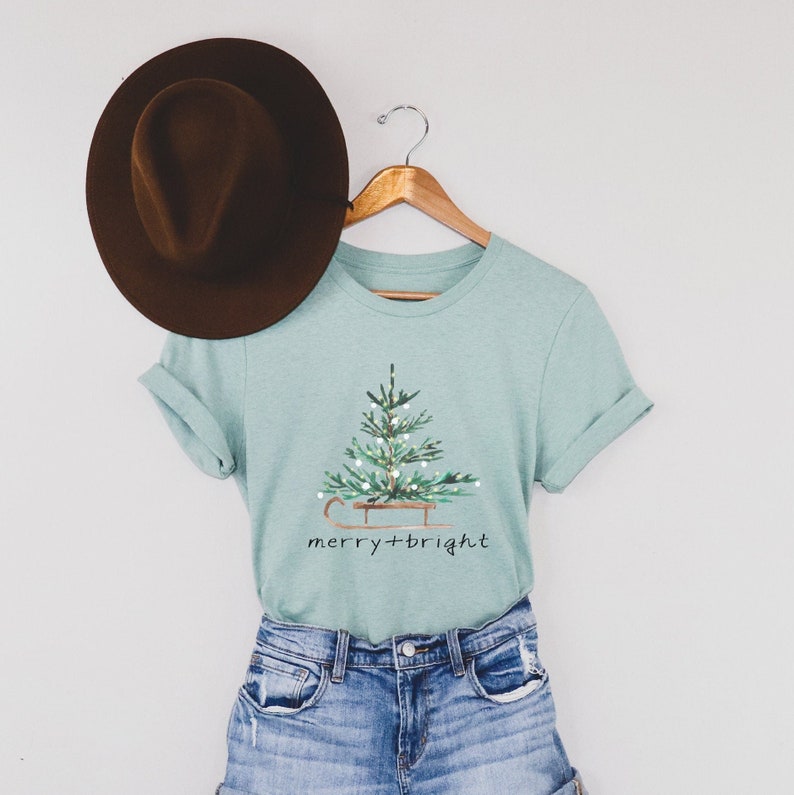 Merry and Bright Shirt Christmas Tee Shirt from TheGraphicPeach – $23+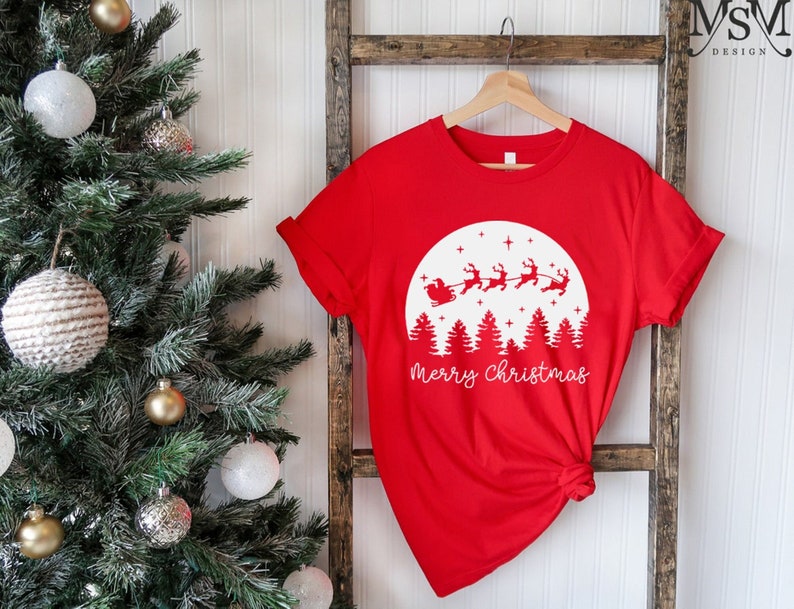 Merry Christmas Shirt from MsMDesignUsa – $11+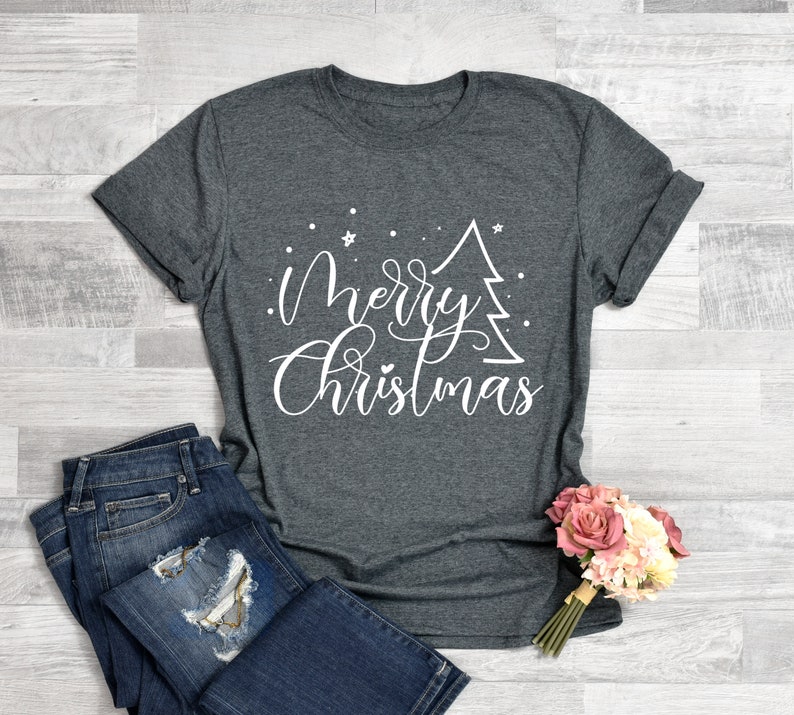 Merry Christmas Trees Shirt from byMxM – $9+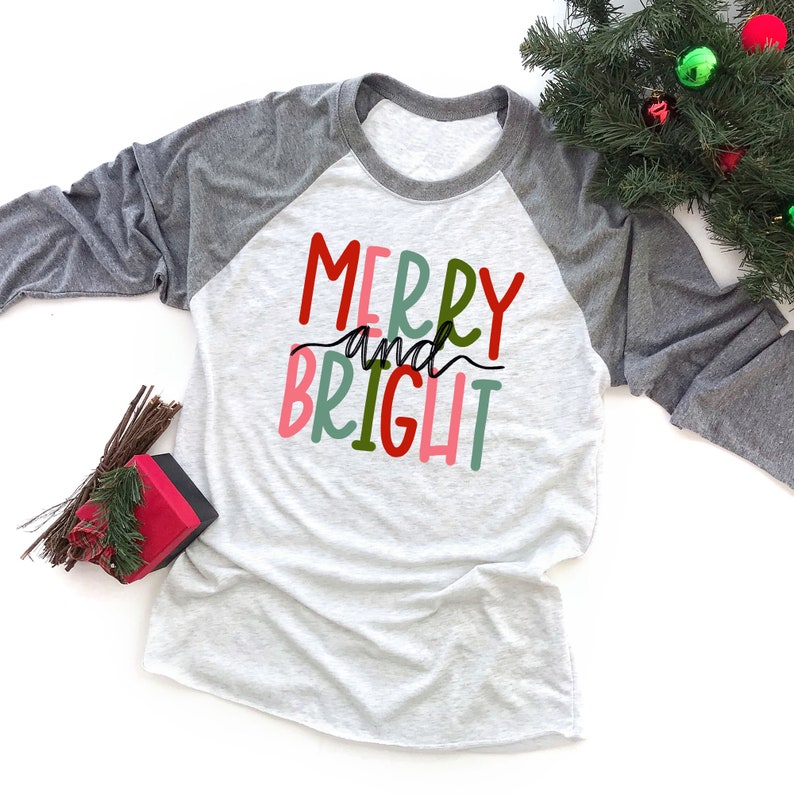 Merry & Bright Raglan Shirt from SpunkyPineappleCo – $25+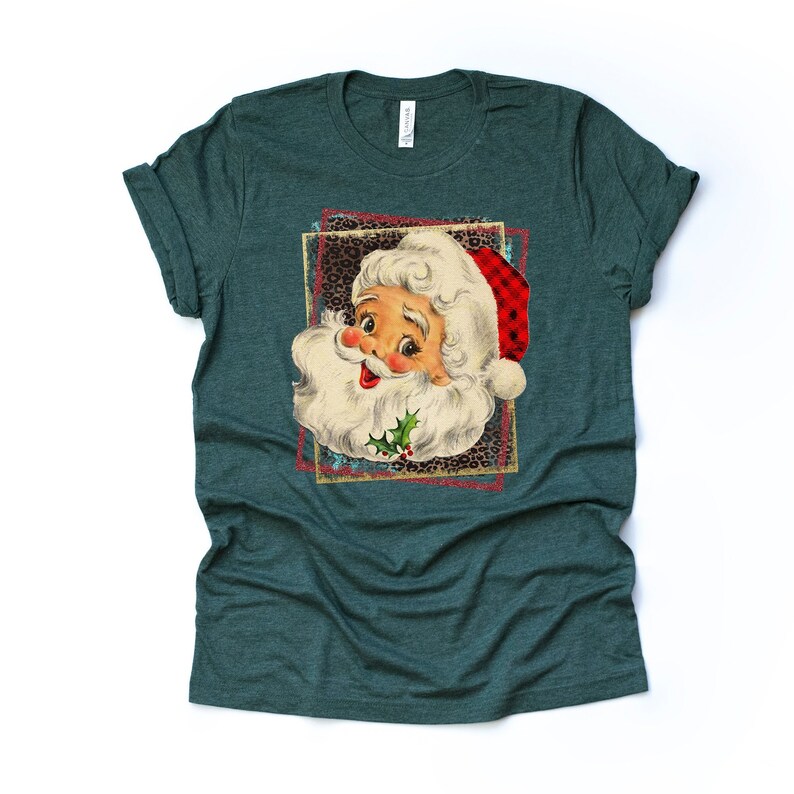 Old Fashioned Santa Claus Christmas Tee from PeachTeaAndJesus – $17+
Funny Drinking Christmas Tshirt from byMxM – $9+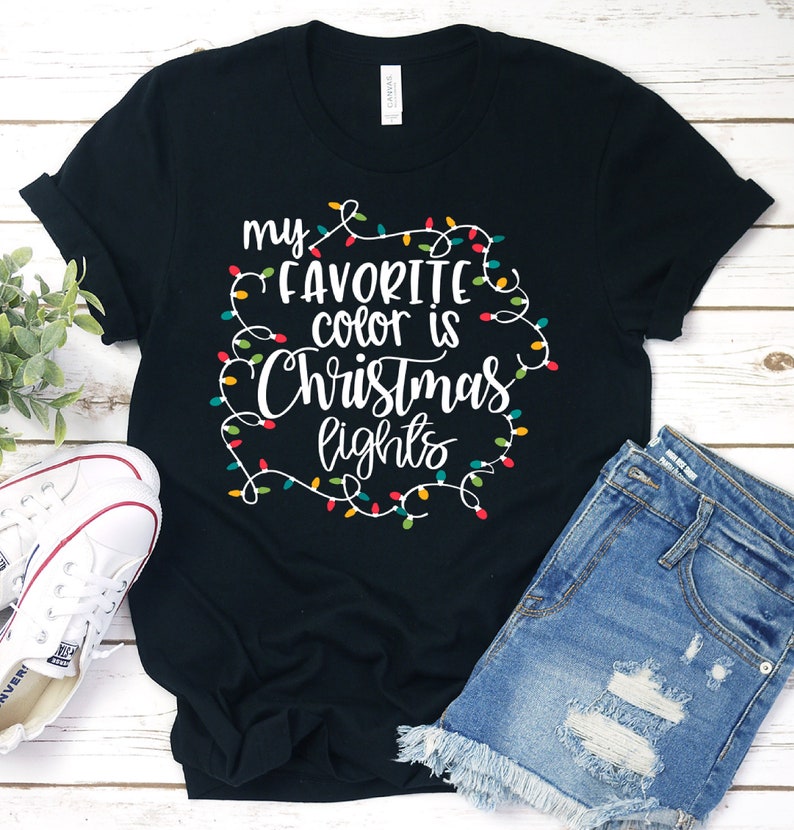 My favorite Color is Christmas Lights Christmas T-Shirt from arokantshirt – $10+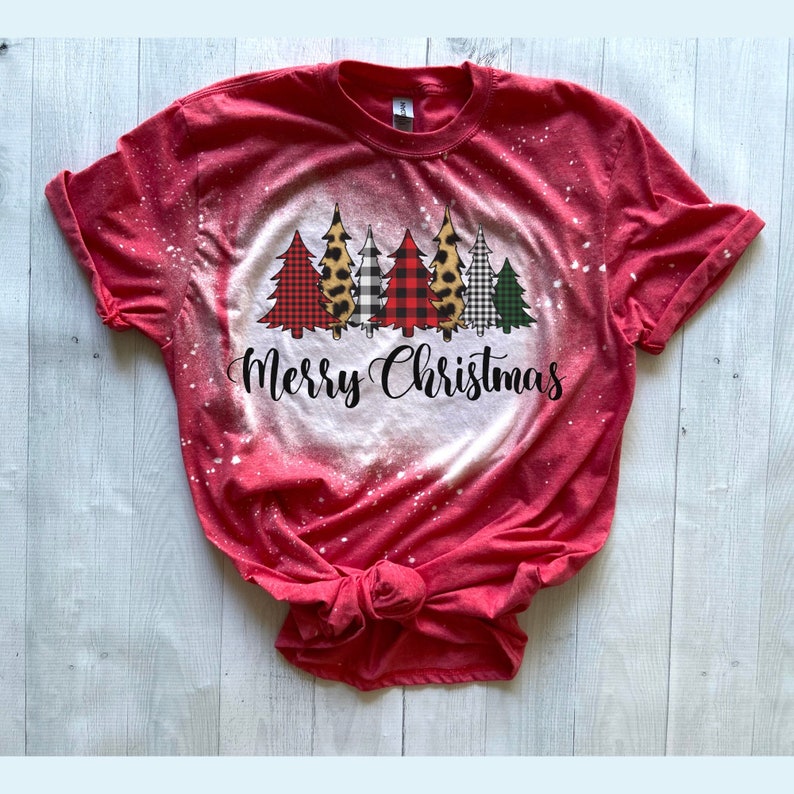 Bleached Merry Christmas Tshirt from SouthernKYCreations – $26+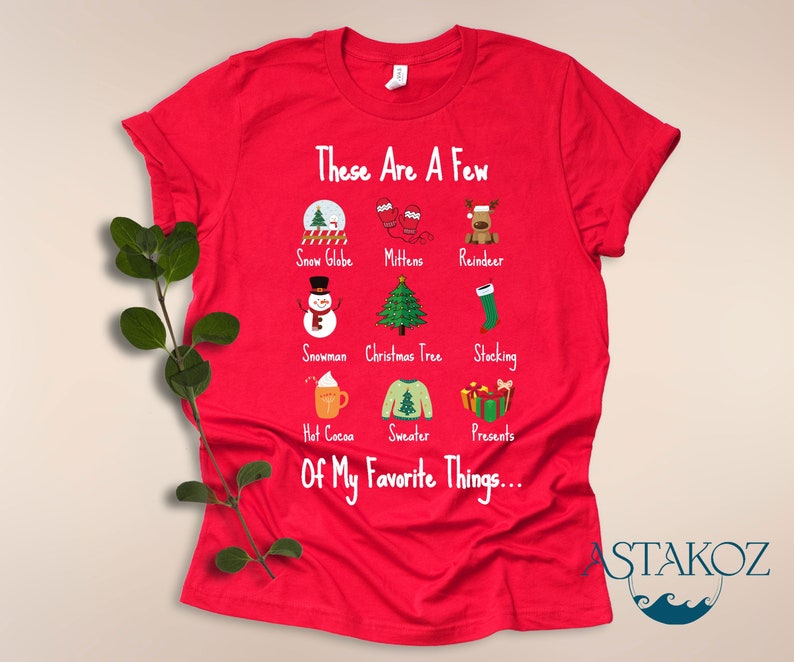 These Are A Few Of My Favorite Things T-Shirt from AstakozTshirt – $11+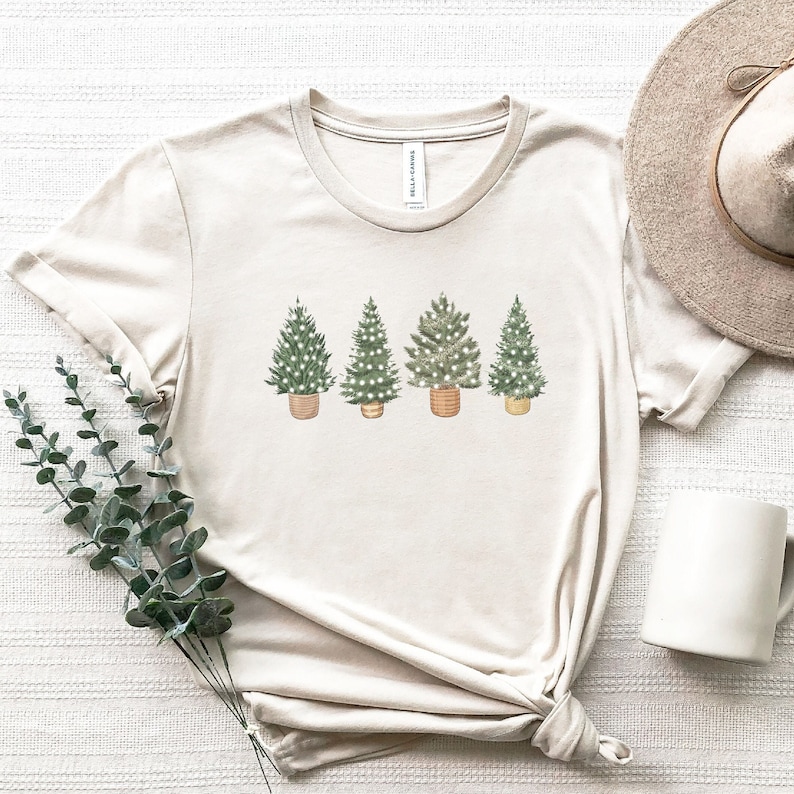 Christmas Trees Shirt from TheGraphicPeach – $23+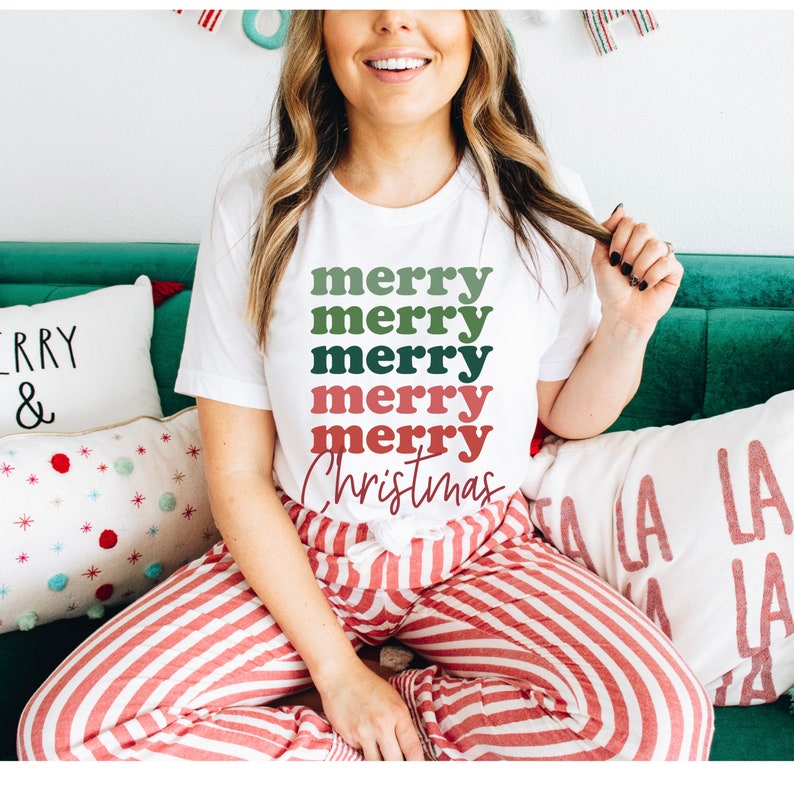 Cute Merry Christmas Shirt from MillieBearClothing – $25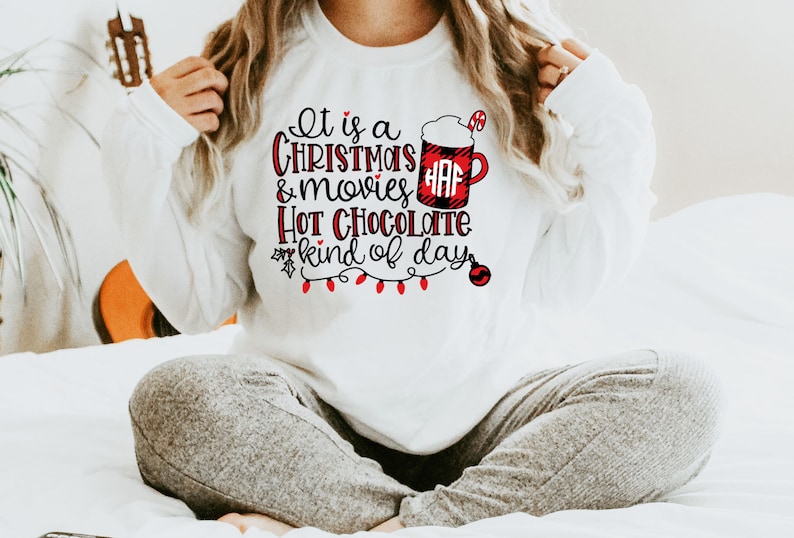 Monogrammed Christmas Movies & Hot Chocolate Kind of Day TShirt from Up2ournecksinfabric – $29+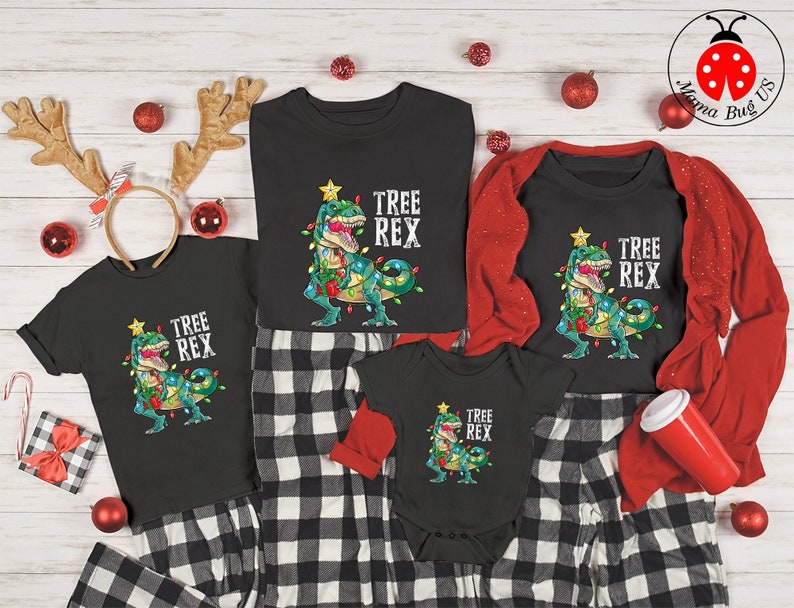 Dinosaur Christmas Tree Rex Shirt from MamaBugUS – $12+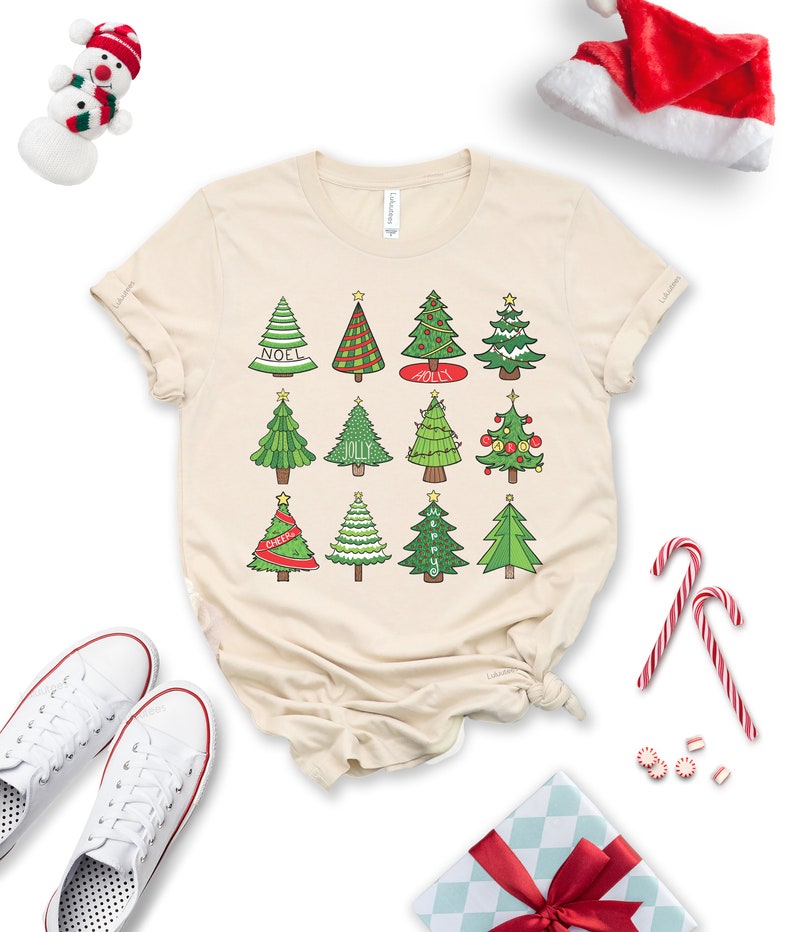 Christmas Pine Trees Shirt from LuluuTees – $12+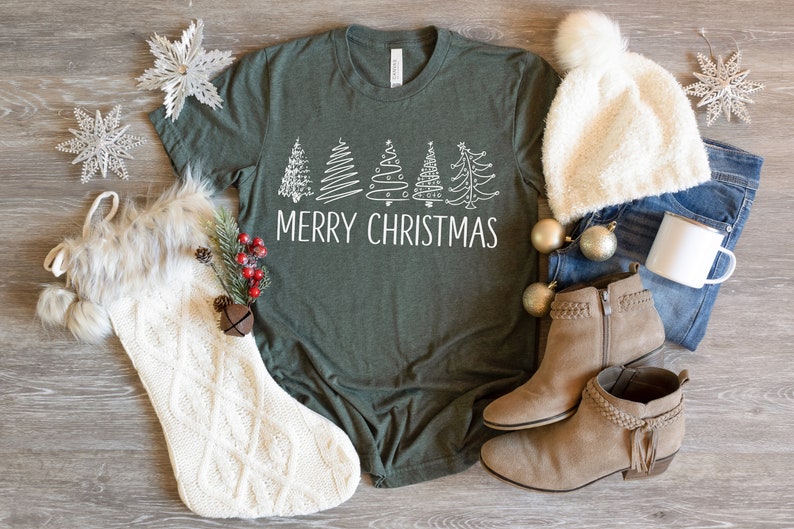 Merry Christmas Tree Shirt from DukeAndPrinceStudio – 21+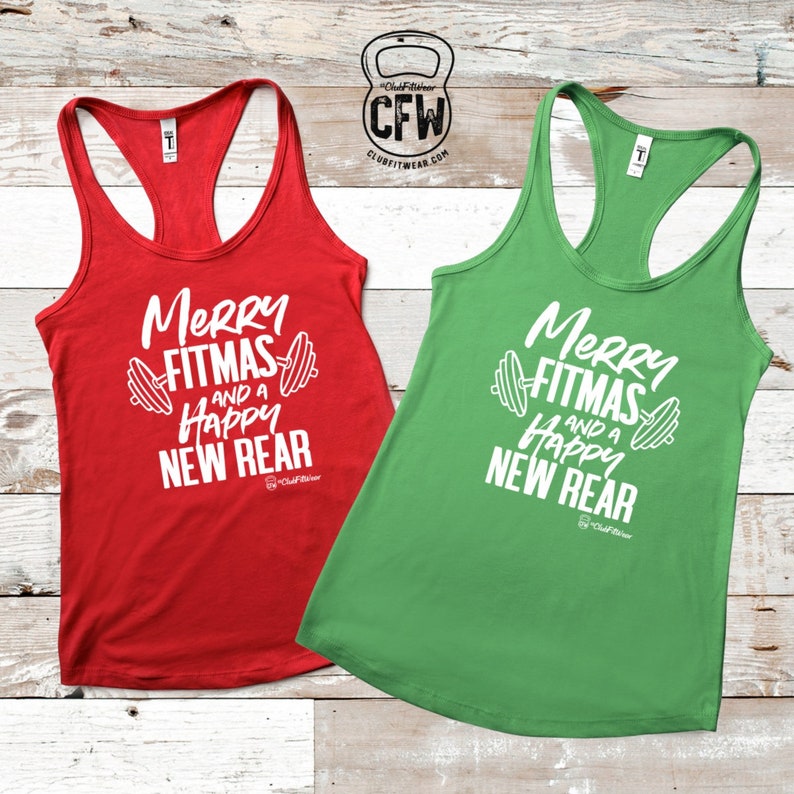 Merry Fitmass and a Happy New Rear Christmas Workout Tank from clubfitwear – $14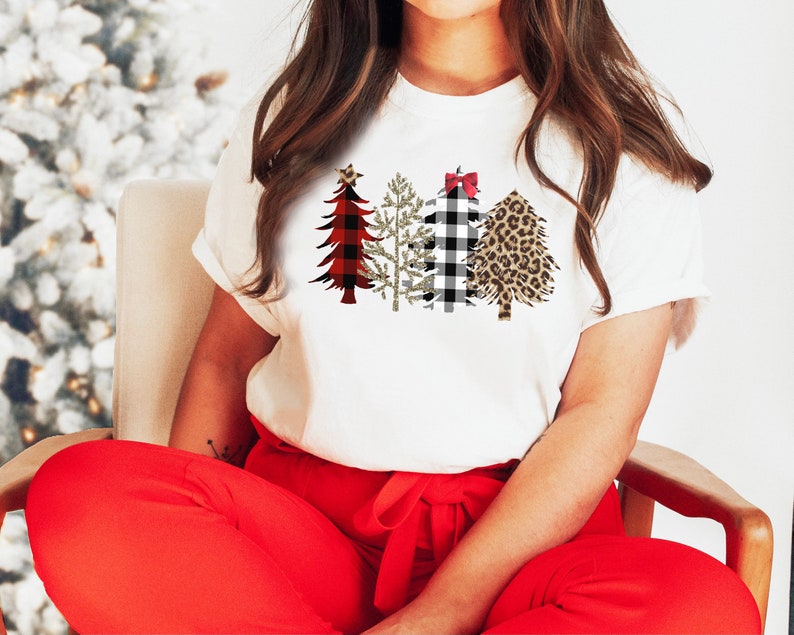 Leopard Print & Buffalo Plaid Christmas Tree TShirt from TeeTELIER – $23+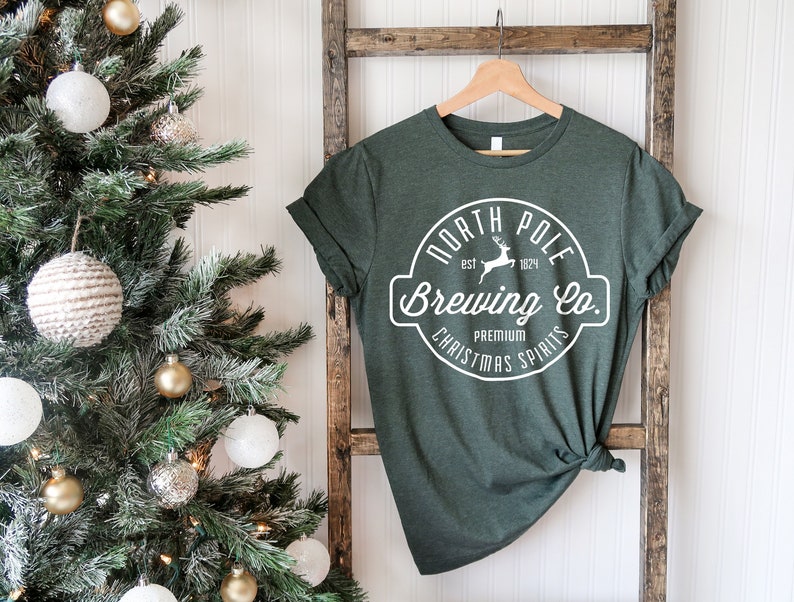 North Pole Brewing Co. Graphic Tee from LA7Store – $15+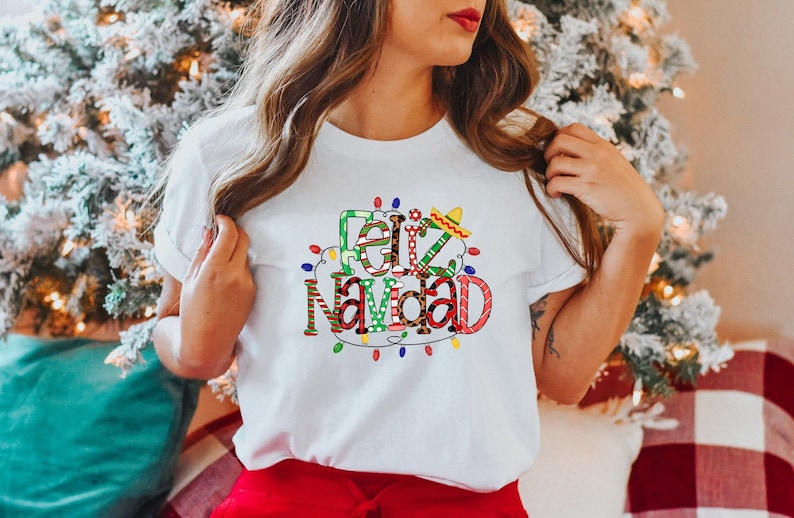 Feliz Navidad Shirt from StarfishUSA – $12+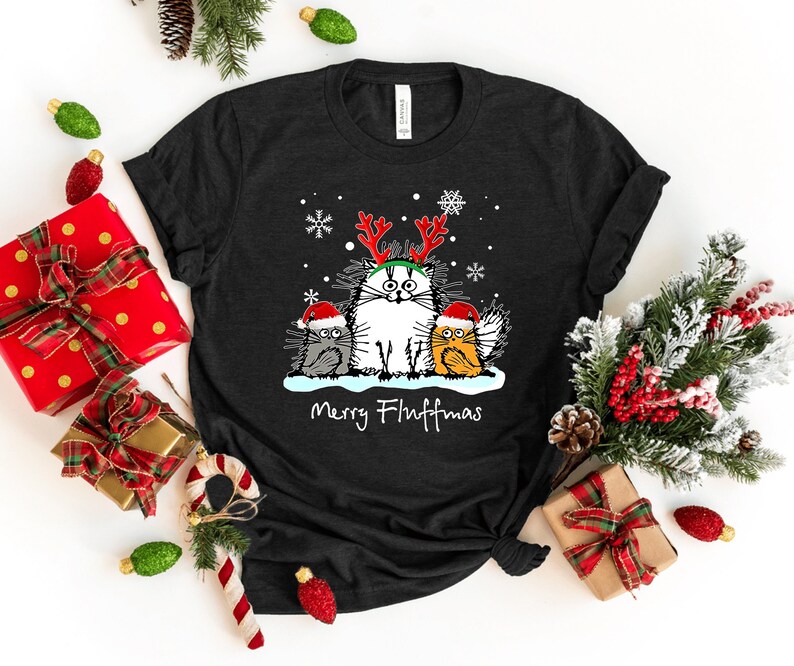 Merry Fluffmas Shirt from stitchnsewbynicholeaa – $10+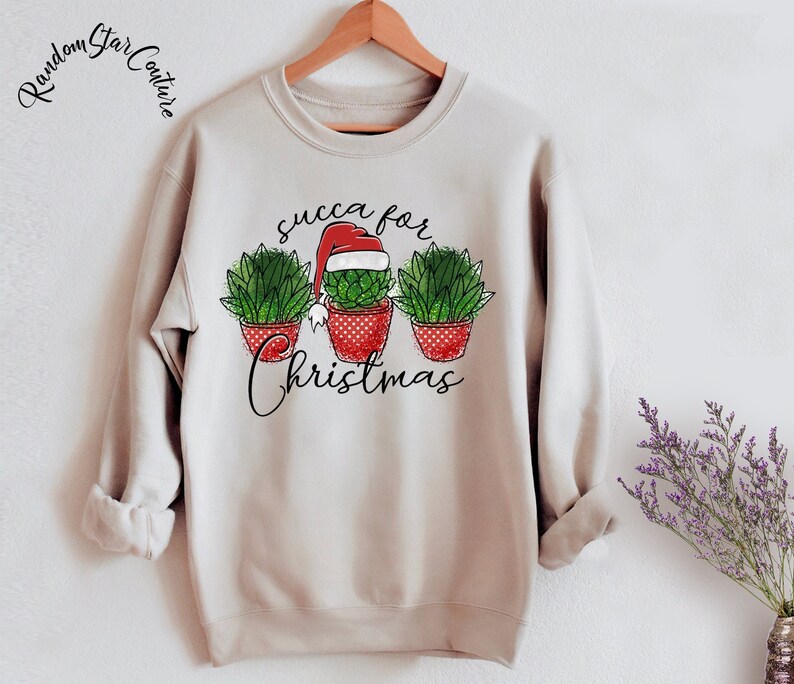 Succa for Christmas Shirt from RandomStarCouture – $10+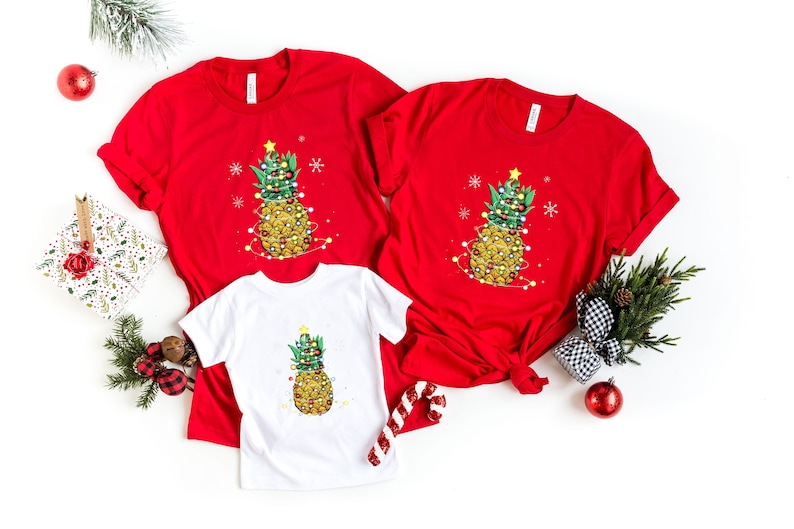 Pineapple Christmas Lights Shirt from DolcezzaVenice – $10+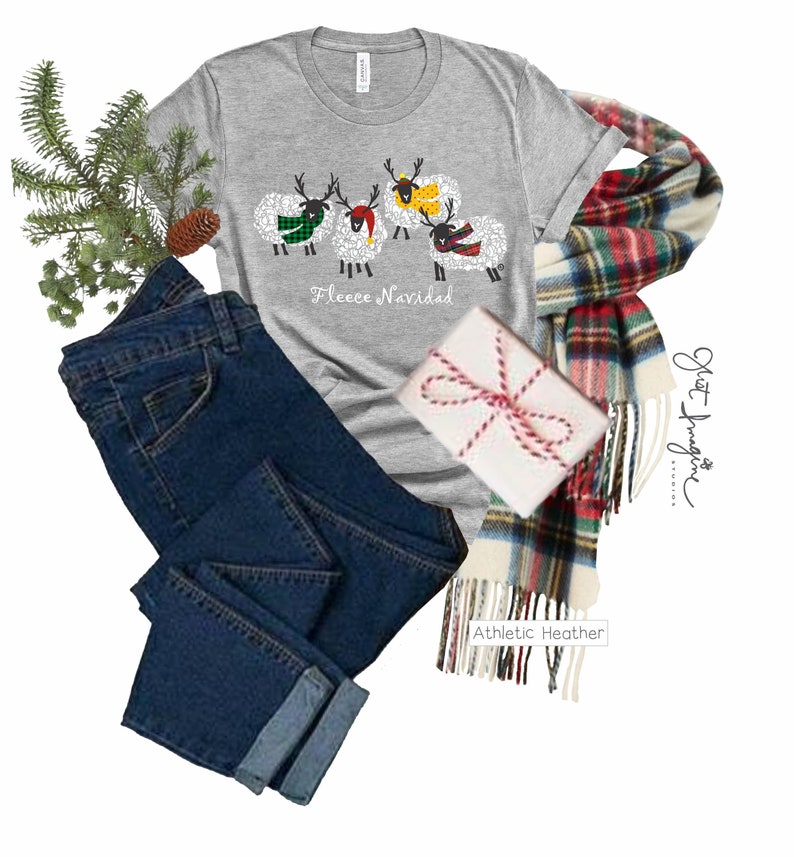 Fleece Navidad Christmas Shirt from JustImagineStudiosCa – $27+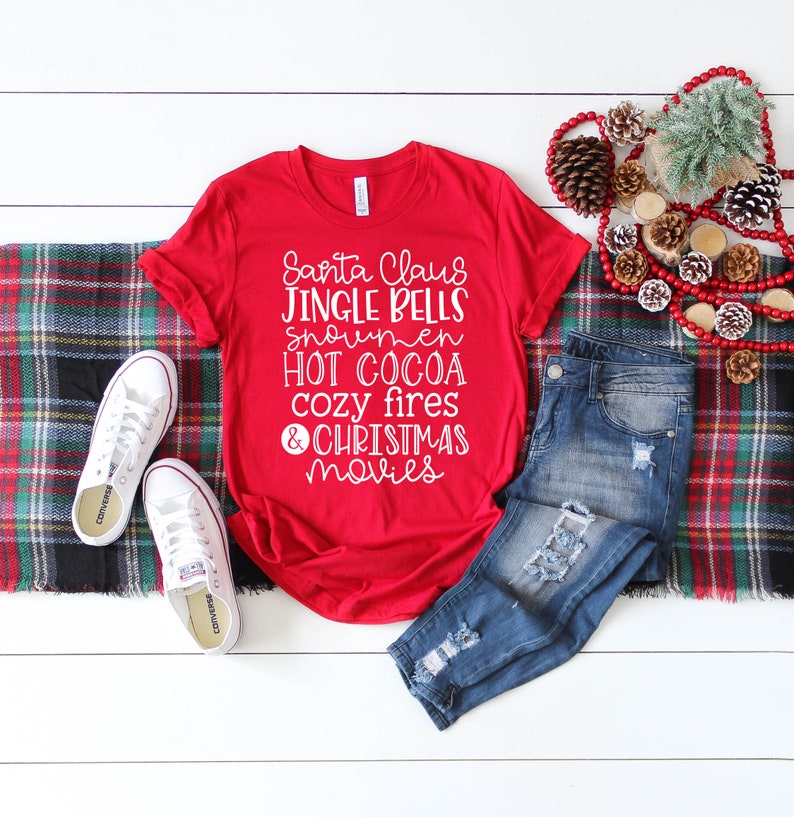 Women's Christmas Shirt from BluebonnetBellas – $25+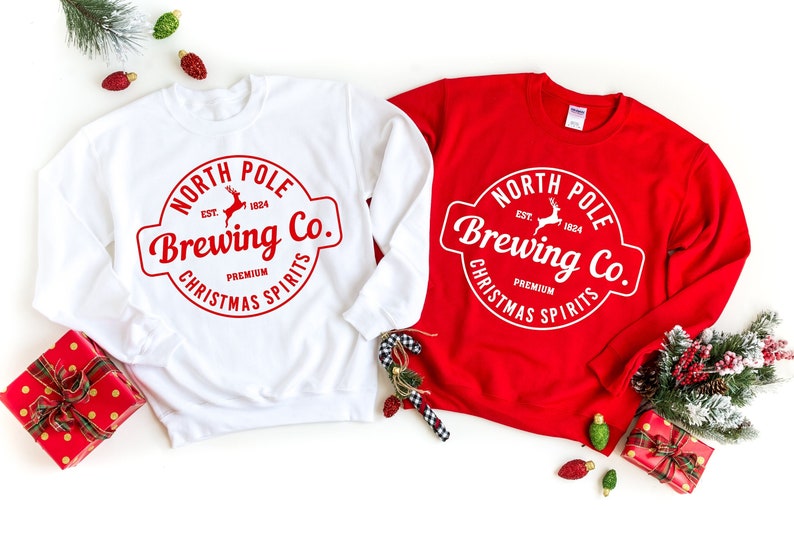 North Pole Brewing Co. Sweatshirt from Pinehart – $31+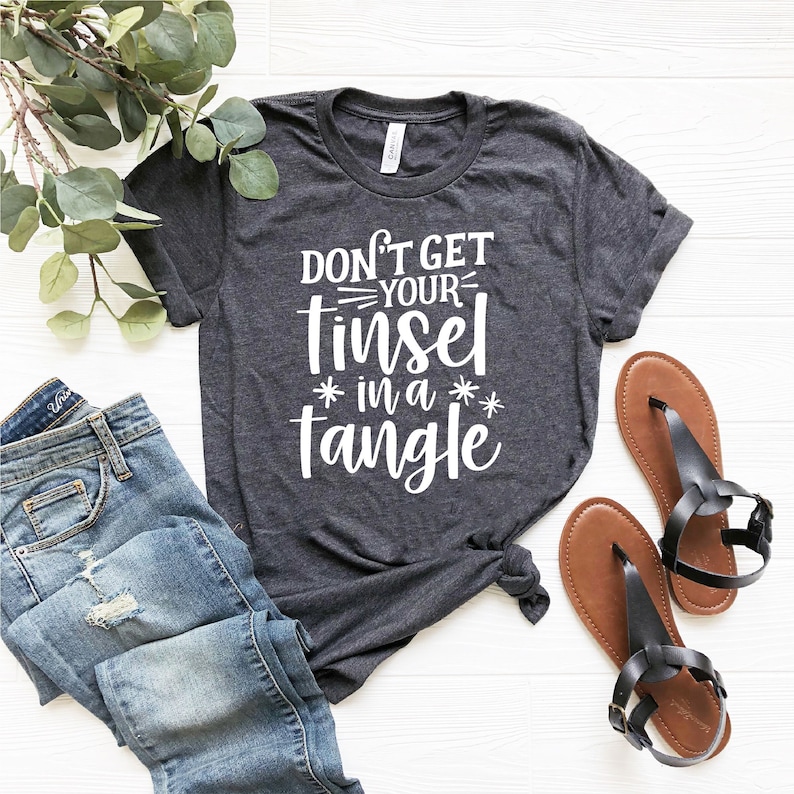 Don't Get Your Tinsel In A Tangle Shirt from ShirtsylyApparel – $9+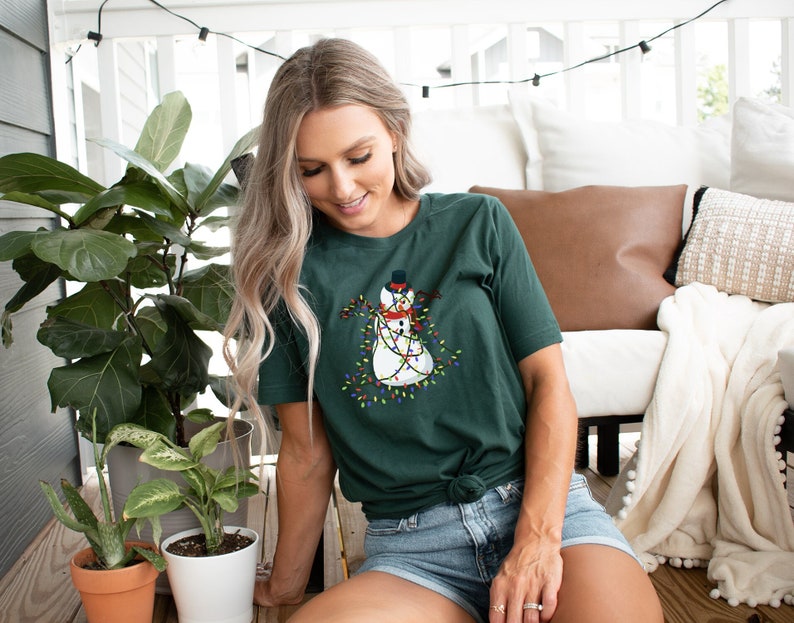 Snowman Christmas Lights Shirt from SocialButterflyPrint – $27+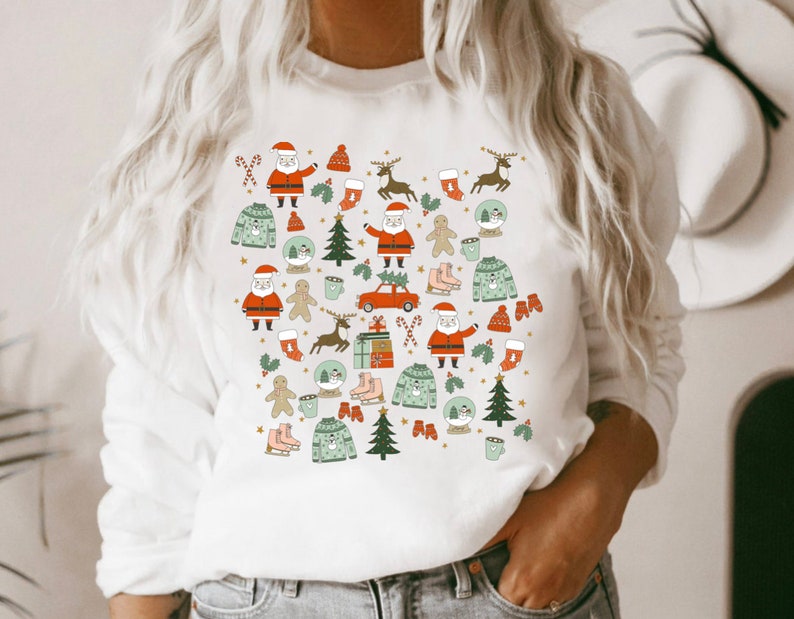 Christmas Sweatshirt from SymbolicImports – $23+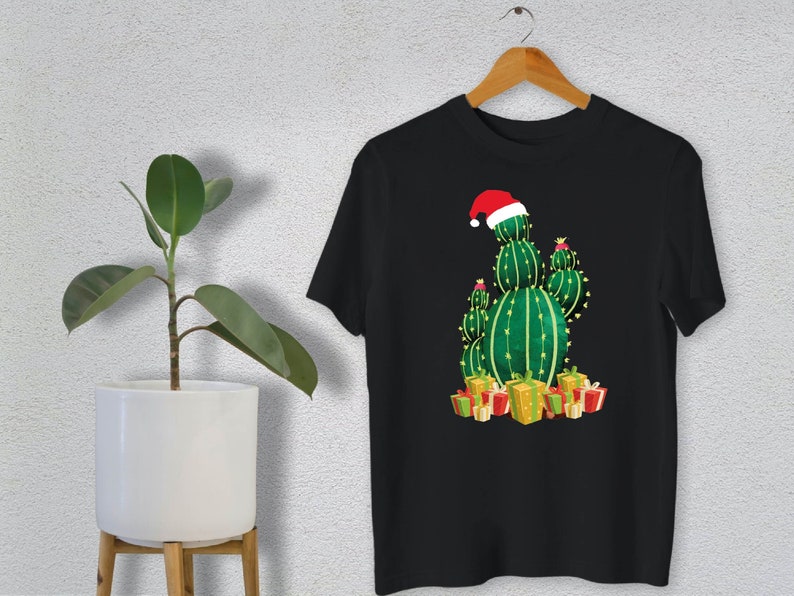 Christmas Cactus Shirt from ShoppingStation06 – $16+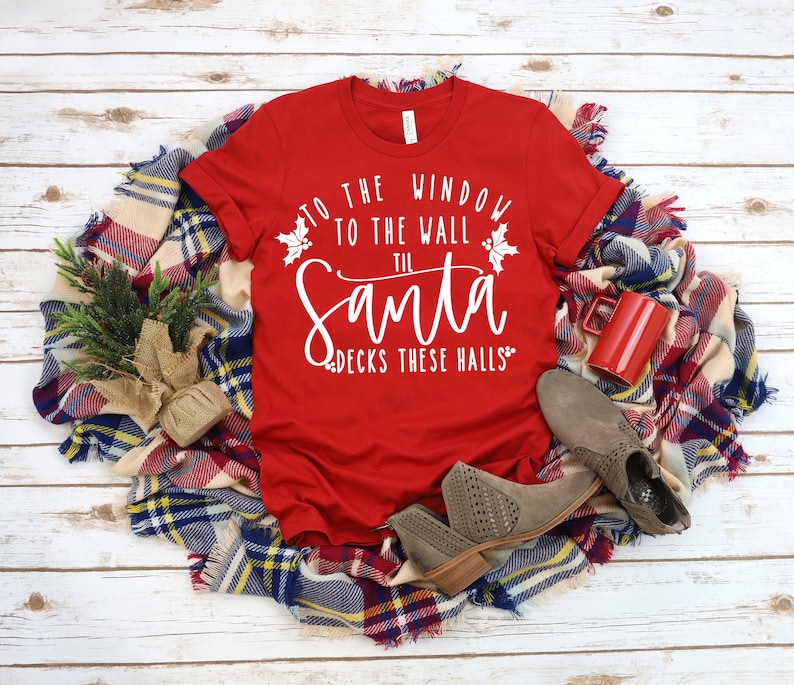 To the Window To the Wall Till Santa Decks These Halls Shirt from AceQueensCo – $12+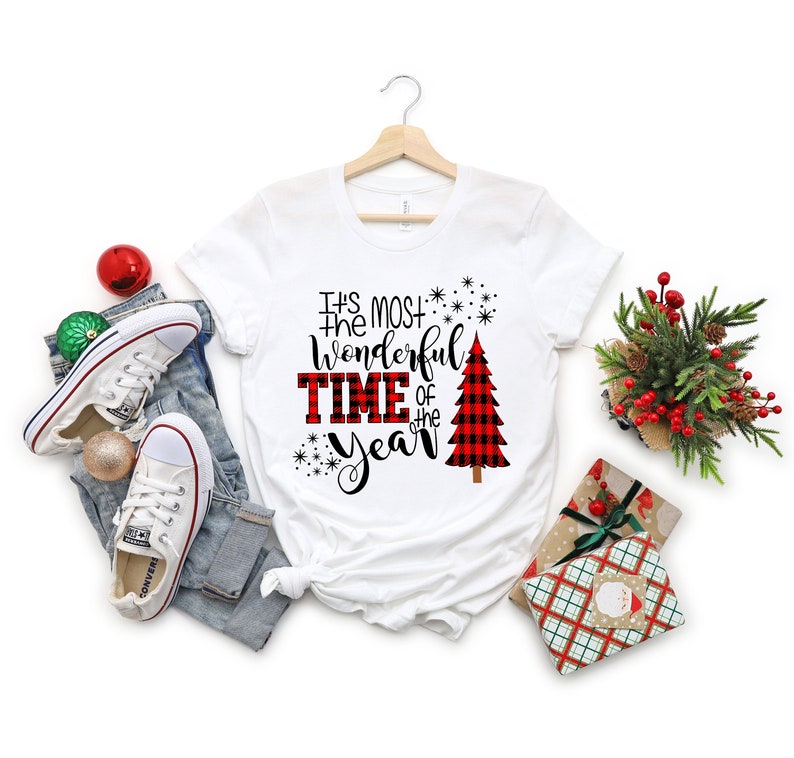 It's The Most Wonderful Time of The Year Shirt from EBASKAN – $18+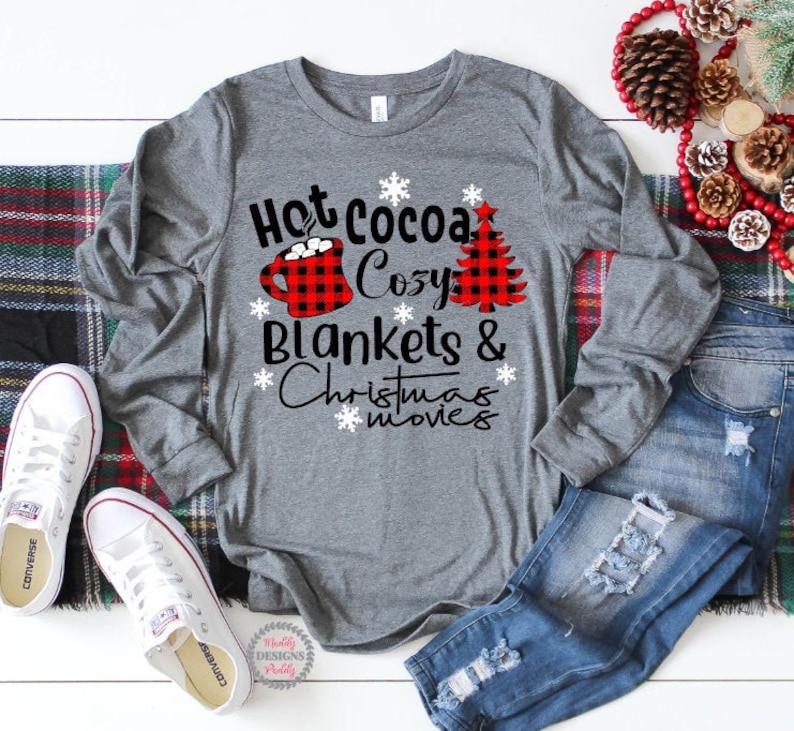 Hot Cocoa Cozy Blankets Christmas Movies Shirt from MaddyPaddyDesigns – $22+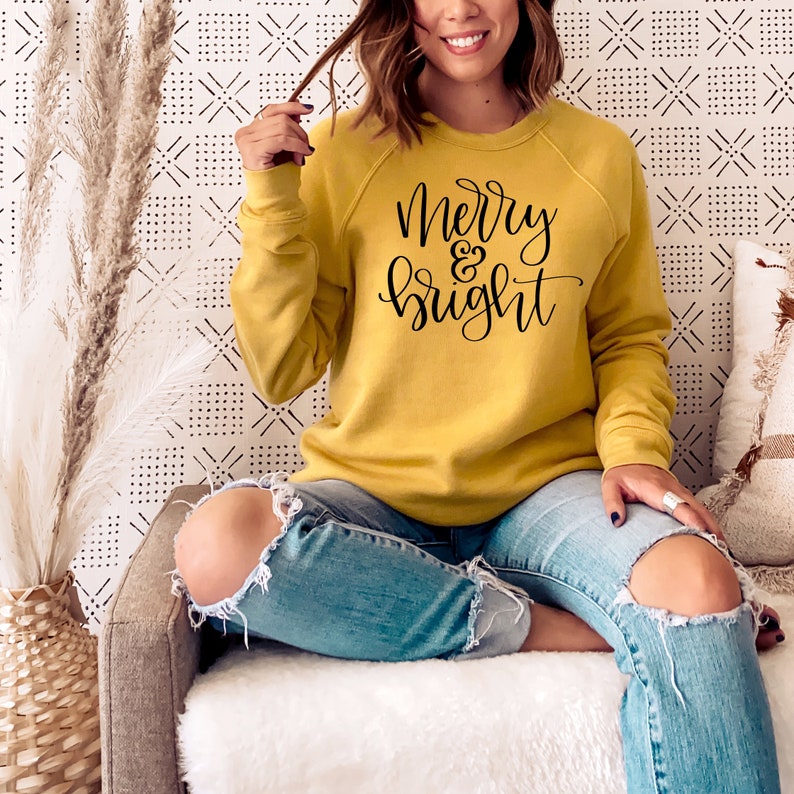 Merry and Bright Shirt from RoseGoldRebel – $18+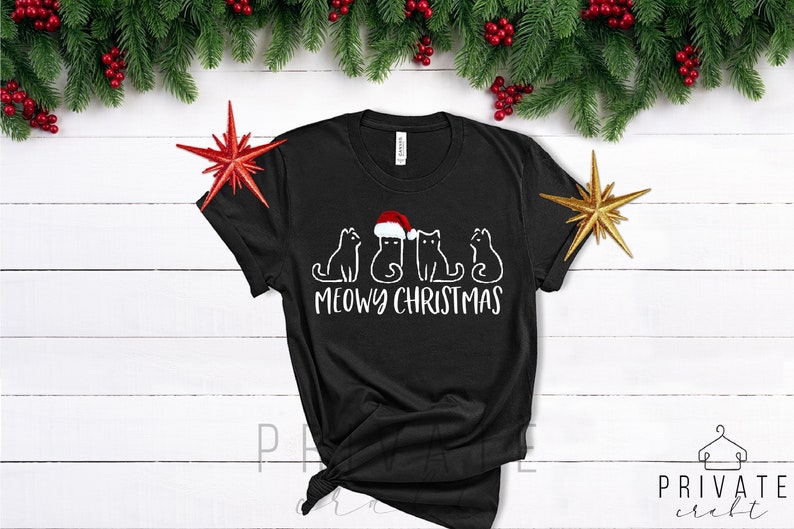 Meowy Christmas Shirt from privatecraft – $12+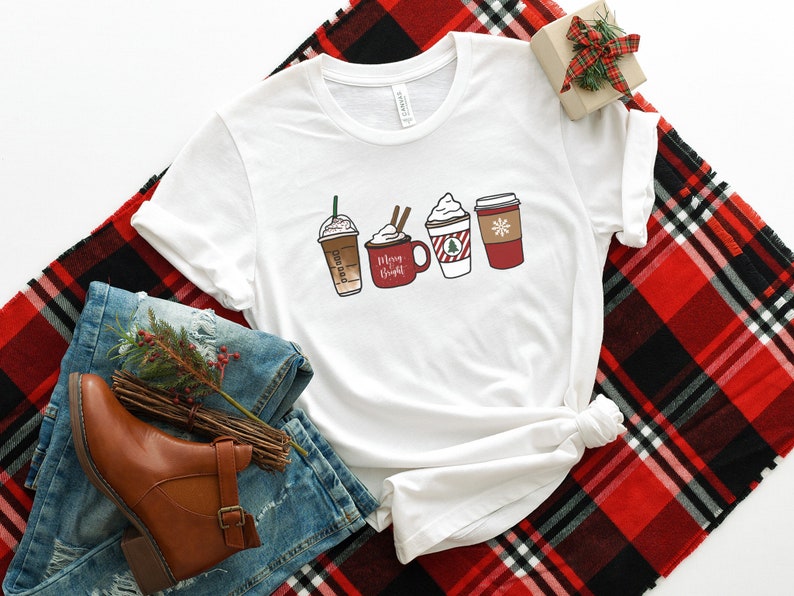 Christmas Coffee Shirt from EmmaandAnnaApparel – $22+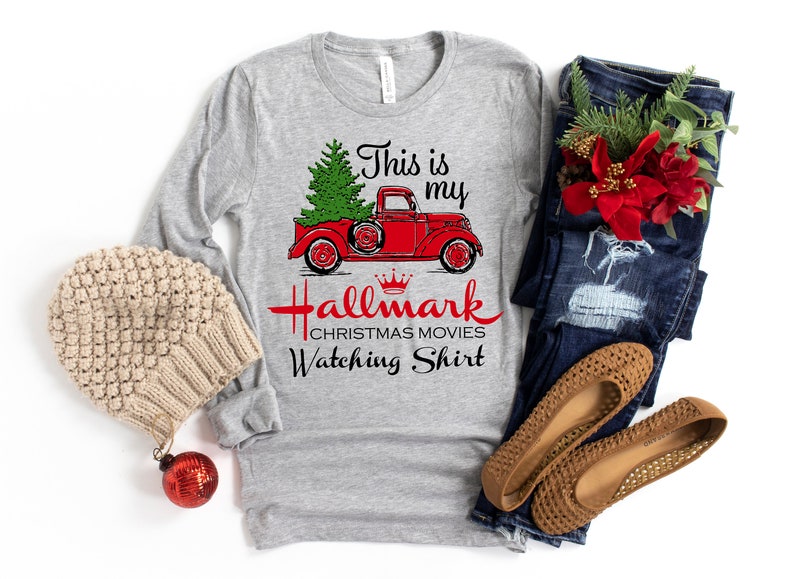 Christmas Movies T-shirt from CustomTeaShirt – $17+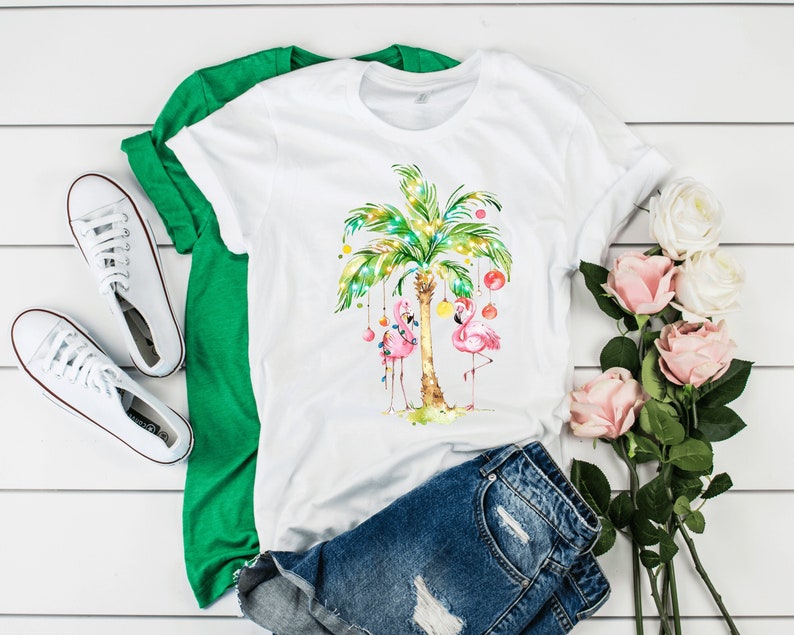 Christmas Flamingo Shirt from StarArtDesignUS – $12+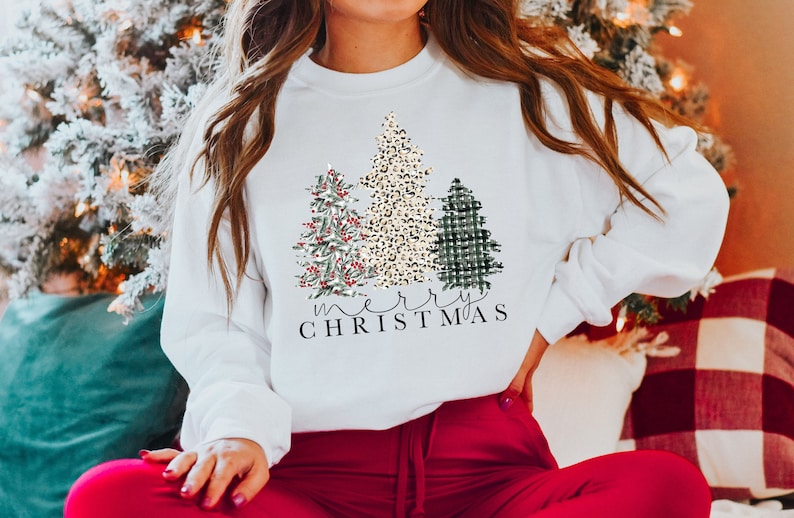 Merry Christmas Sweatshirt from up2ournecksinfabric – $29+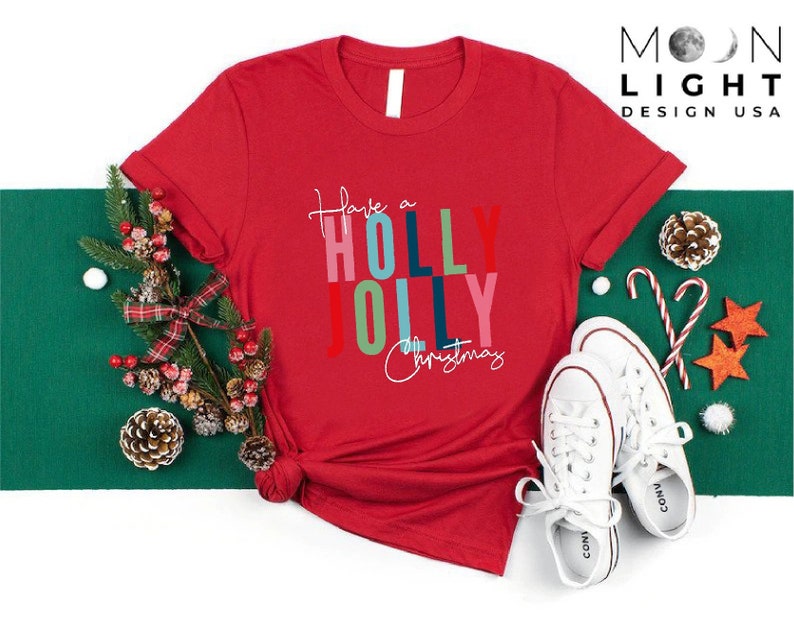 Have A Holly Jolly Christmas Shirt from MoonLightDesignUSA – $11+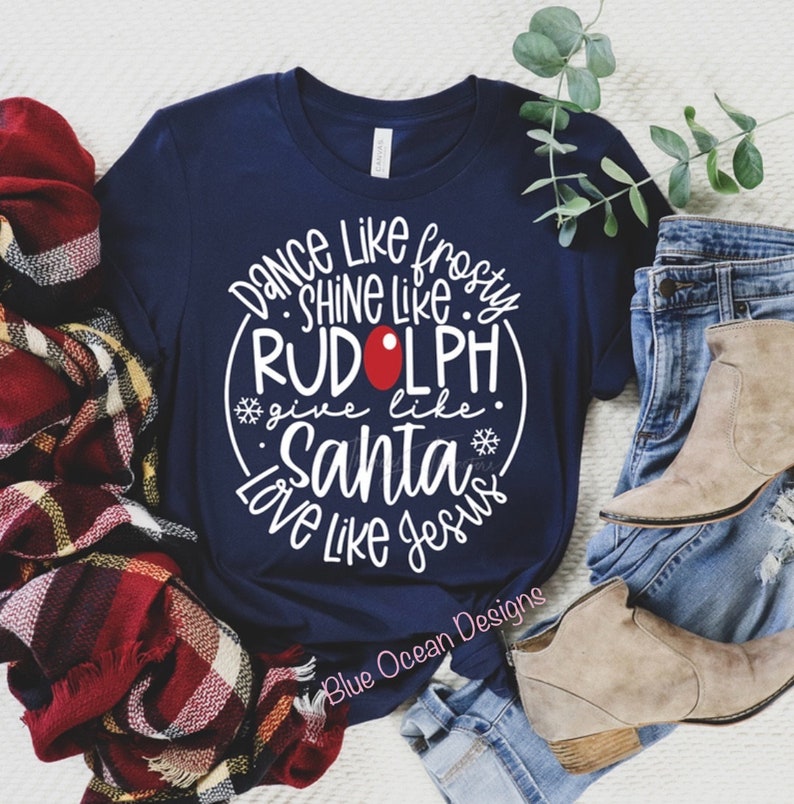 Dance Like Frosty Tee from BlueOceanDesignsTee – $20+
Join one of our awesome Facebook groups to share your creations, and see what others are up to!
– EyeLoveKnots Crochet & DIY Community
– DIY Home On Rockwood Lane
– Alexandra Lane Lifestyle
Linked Up To – Get the Links Here:
Weekday Wear Link Up – Away from the Blue
Style on the Daily Weekly Link Up – Straight A Style
Stylish Monday Link Up – Style Splash
Turning Heads Linkup – Elegantly Dressed and Stylish
Confident Twosday Linkup – I do deClaire
Style with a Smile Link Up – Style Splash
Link Up on the Edge #274 – Shelbee on the Edge
Chic and Stylish Linkup – Mummabstylish
Thursday Fashion Files Link Up #335 – Curly Crafty Mom
Ageless Style – My Slices of Life
Top of the World Style Linkup – High Latitude Style
Neverending Style Link-Up – The Grey Brunette
Style Link Up – Lizzie in Lace
Fancy Friday Linkup – Nancy's Fashion Style
Fabulous Friday – Lucy Bertoldi
Share the Wealth Link Up #8 – Big Fat Menopausal Life
Unlimited Link Party 63 – Grammy's Grid
Link Up Potpourri #22 – My Bijou Life
You're the Star Blog Hop – Decor Craft Design
617th Inspire Me Tuesday – A Stroll Thru Life
Fabulous Party 402 – Lou Lou Girls
Spread the Kindness Link Up #253 – Shelbee on the Edge
Wonderful Wednesday – Oh My Heartsie Girl
Encouraging Hearts & Home Blog Hop – My Slices of Life
Thursday Favorite Things #520 – An Artful Mom
Traffic Jam Weekend Link Party #306 – My Bijou Life
Funtastic Friday Link Party #363 – Simply Beautiful by Angela
Morning Cup of Joe – The Cottage Market