50 Moon Themed Home Decor Pieces from Etsy under $50 curated by On Rockwood Lane.
This post contains affiliate links for Etsy. If you make a purchase by clicking on them, I make a small commission at no extra cost to you. Thanks for your support!
Looking at my calendar, I noticed we have a full moon coming up November 19th. I was inspired to look around Etsy for "Moon Decor" and put together this collection of 50 Moon Themed Decor Pieces. So many beautiful, fun pieces in here that spread a range of home decor themes.
If you missed last week's Etsy collections, I shared 50 Turkey Themed Decor Pieces Under $50, and on my sister blog, 30 Etsy Turkey Crochet Patterns.
All prices and availability as of 11.08.21
If you need more gift ideas, check out some of my Etsy Favorite Collections:
Now, Let's See Those Moon Decor Pieces!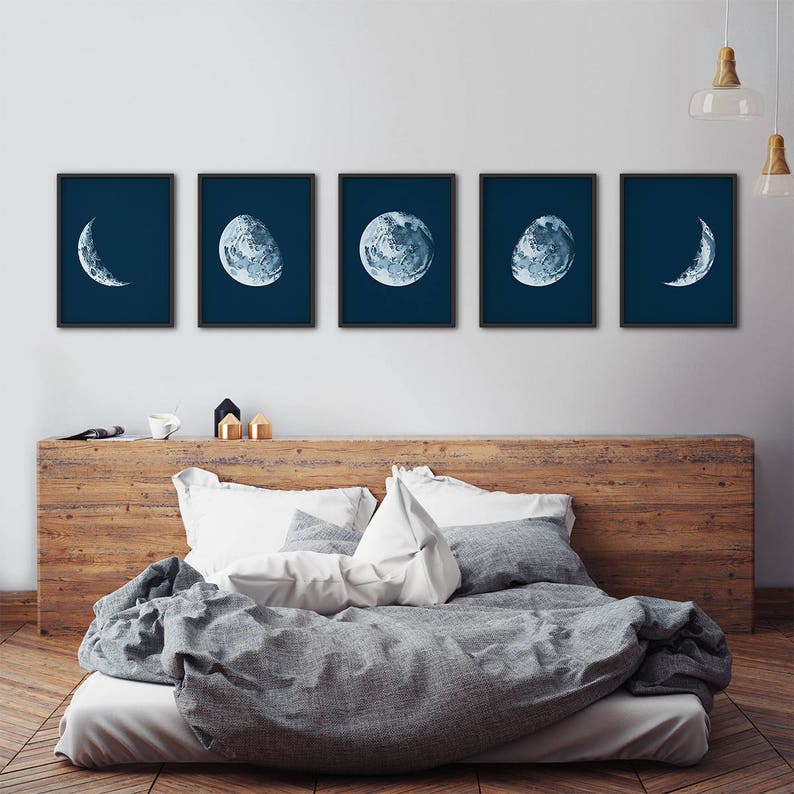 Moon Phases Prints from BarbaryBay – $25+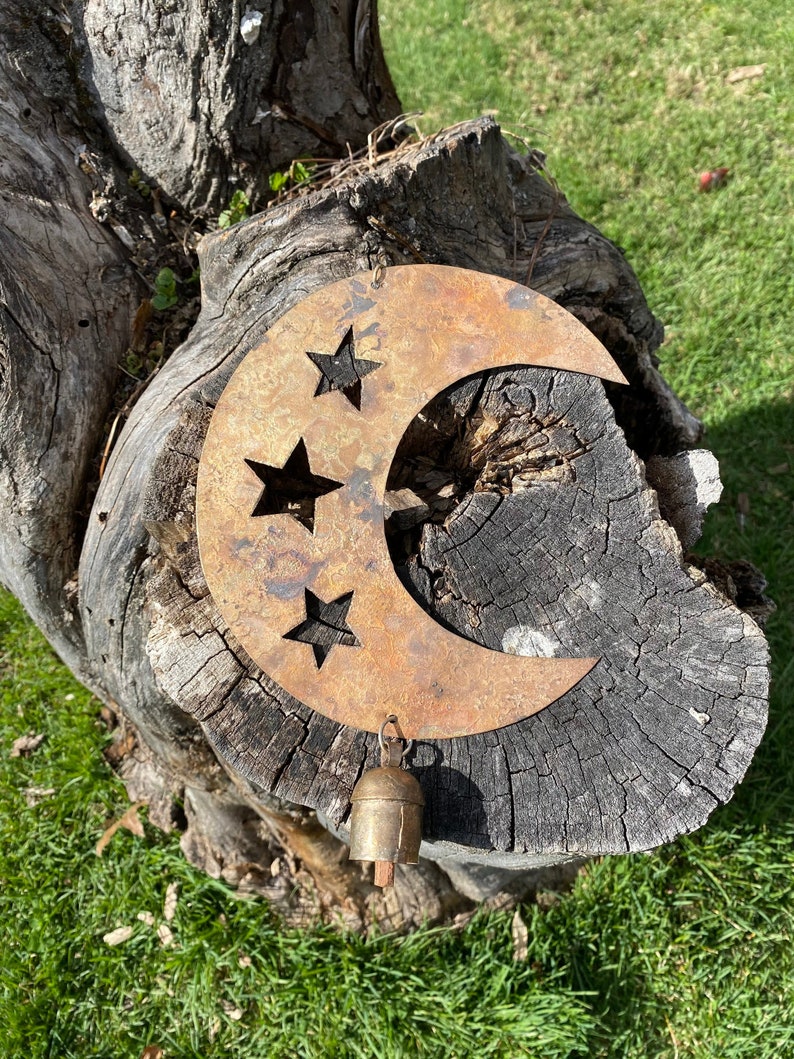 Rustic Gold Crescent Moon Wind Chime from NightingaleArts – $28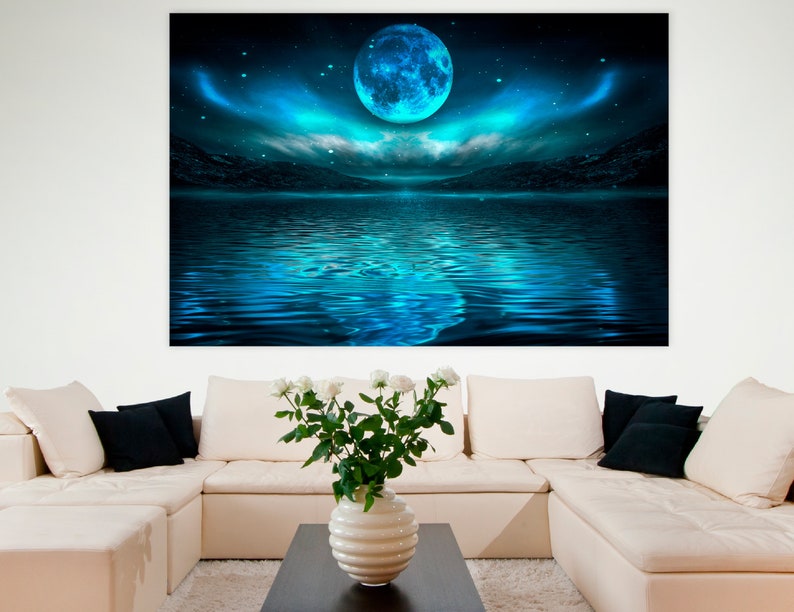 Moon Light Night Landscape from ArtSales365 – $30+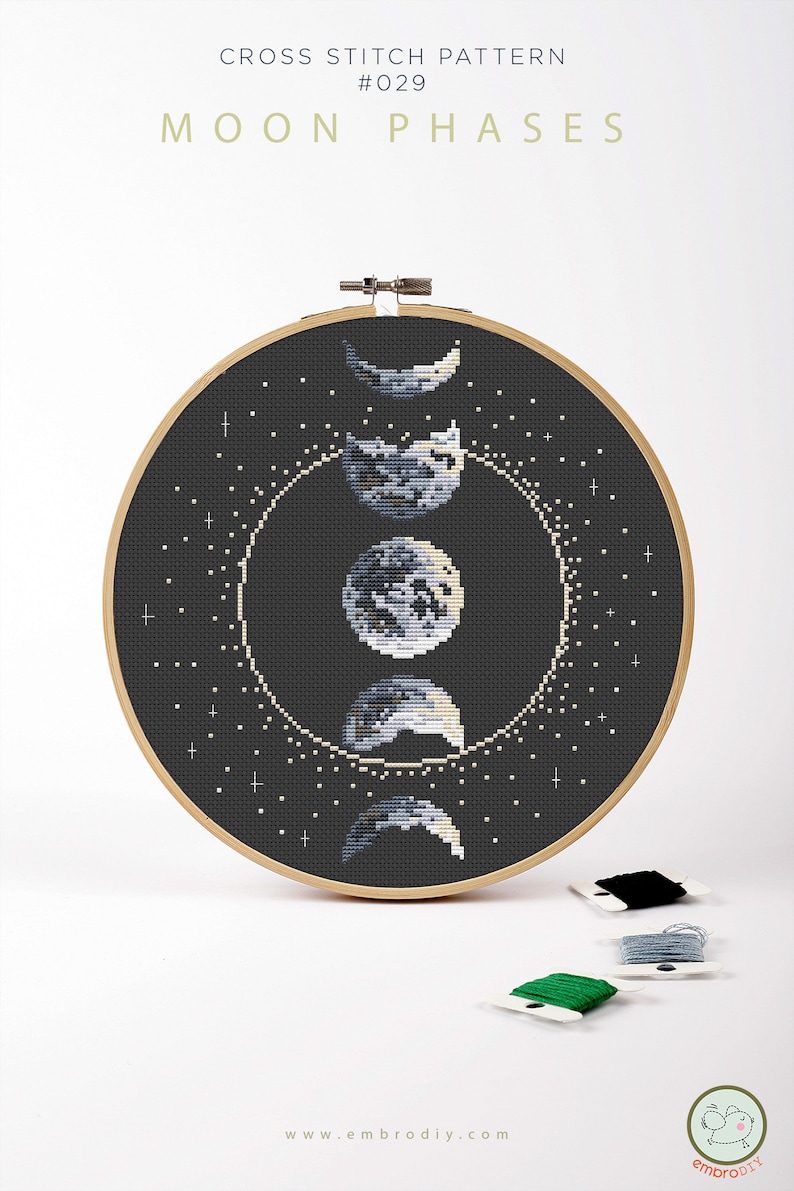 Cross Stitch Pattern Moon Phases from EmbroDIY – $4
Triple Moon Floral Bathroom Set from ShopofEnchantments – $15+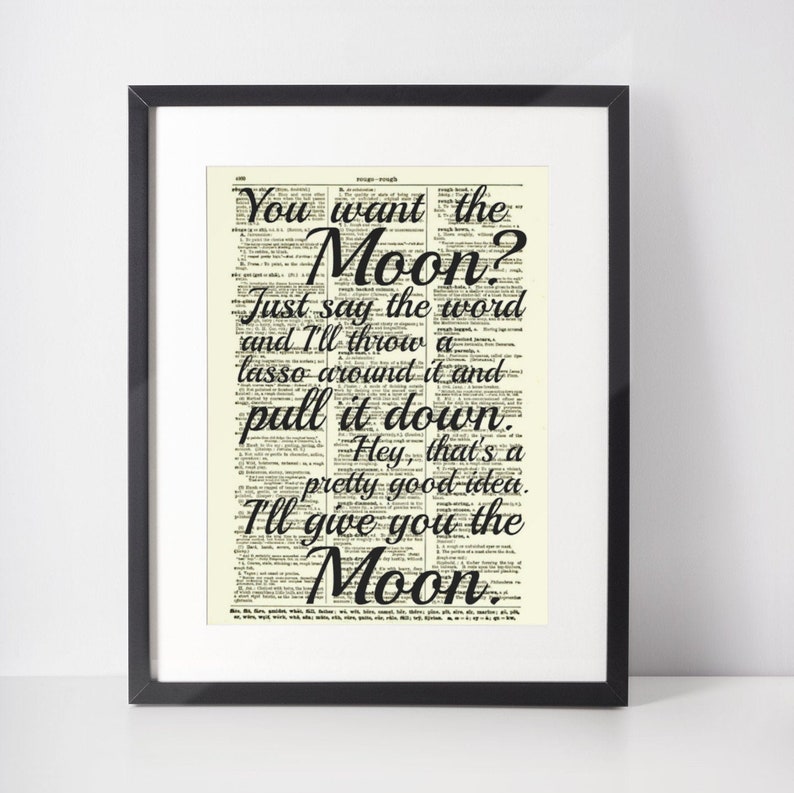 Lasso the Moon Quote from ReImaginationPrints – $11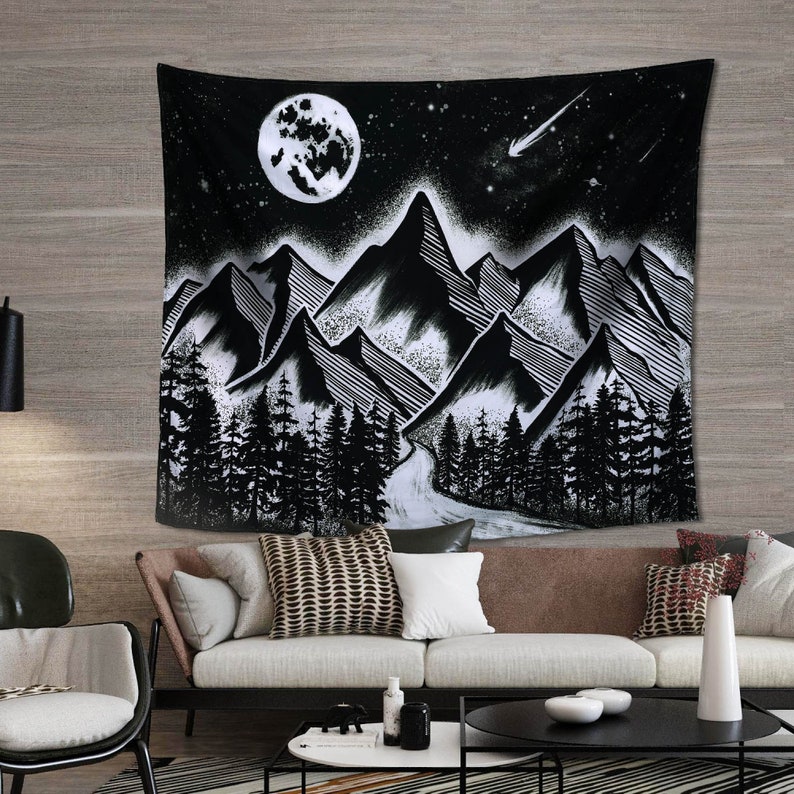 Moon Mountain Nature Scene Tapestry from Jamefy – $20+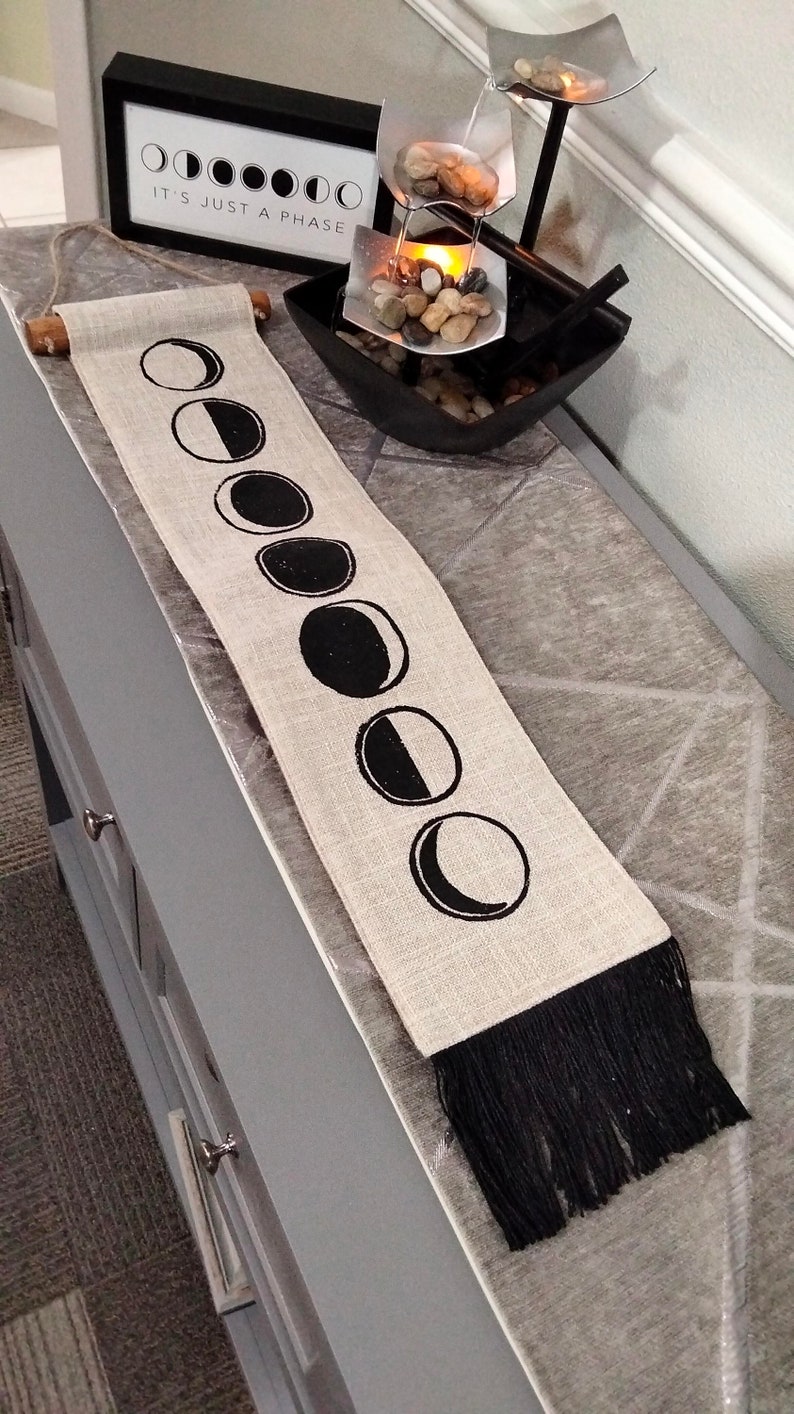 Bell Pull Moon Phase Wall Hanging from DesignbyKati – $24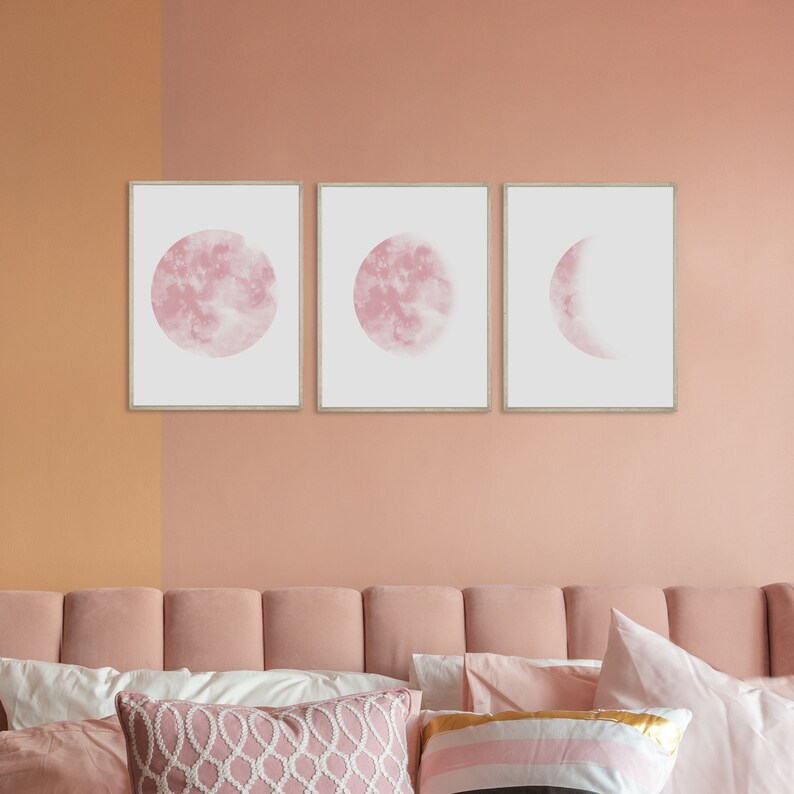 Pink Moon Phase Wall Decor Print from InkFlowPrints – $18+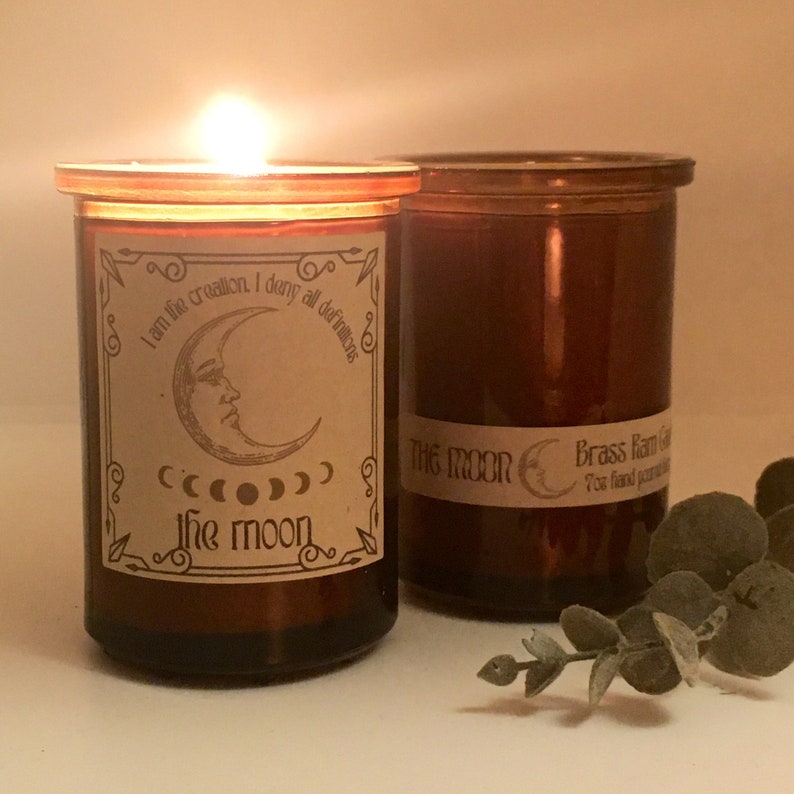 Sun and Moon Amber Glass Candle Set of 2 from BrassRamCandles – $35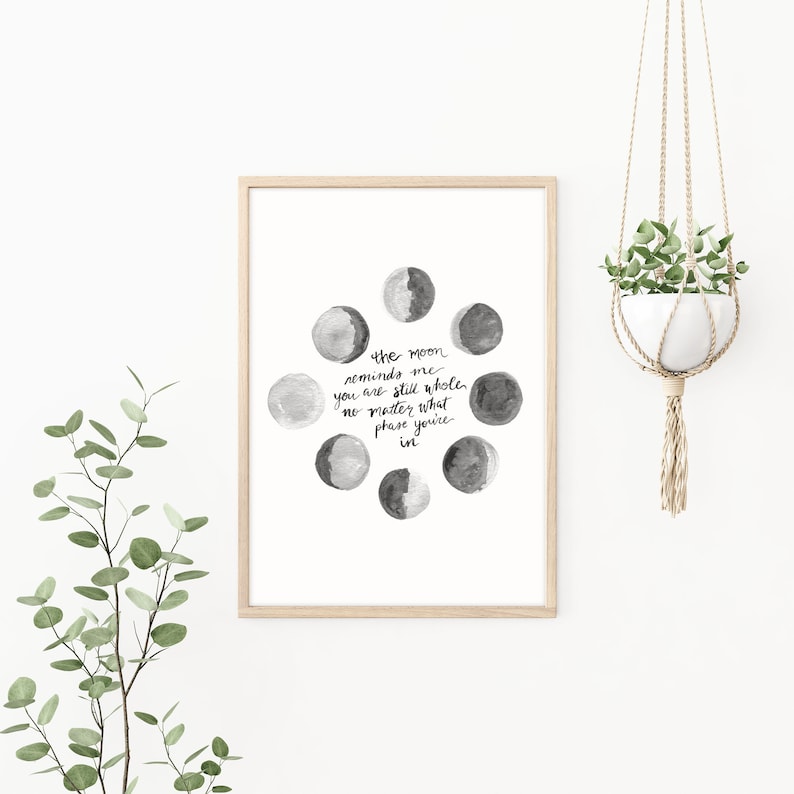 Inspirational GRAYSCALE Moon Phases Print from ShopDaisyPaperCo – $10+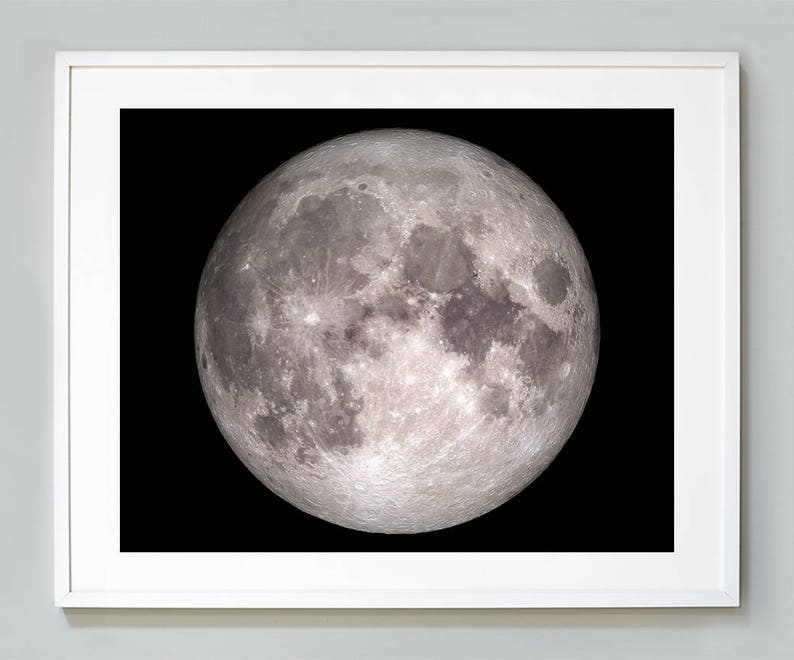 Full Moon Print from Christmas Day from PencilofNaturePrints – $13+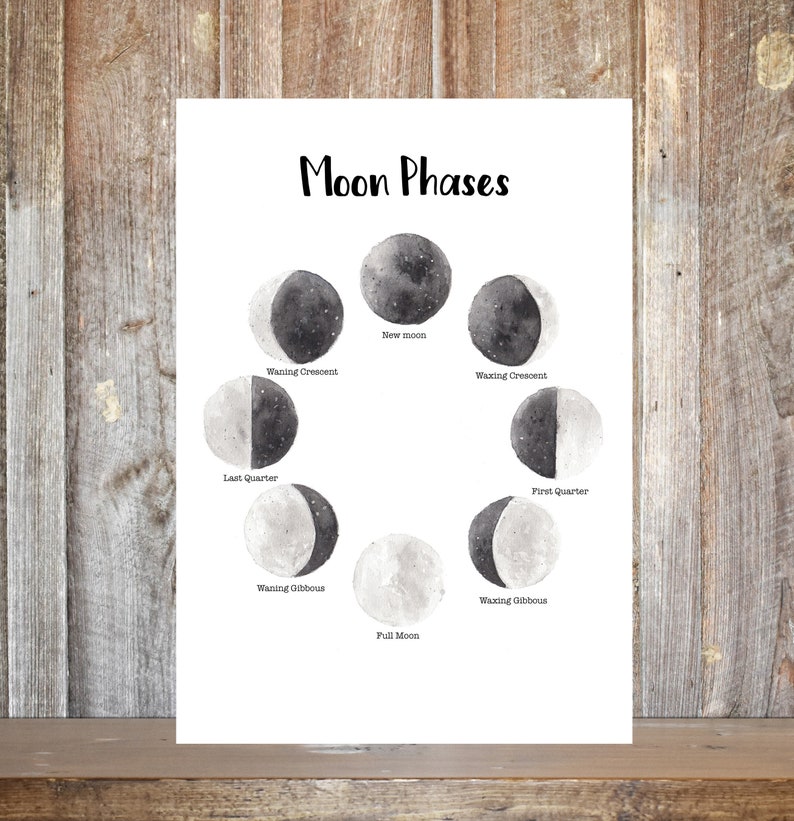 DIGITAL Moon Phases Poster from wildfeatheredu – $2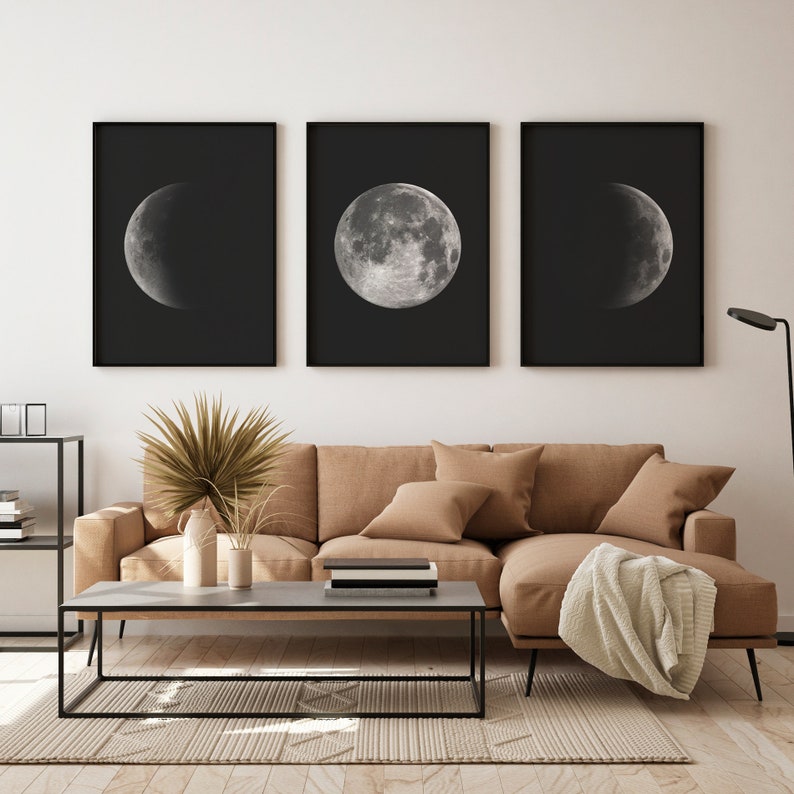 Set of 3 Printable Moon from WallDecorIdeas – $8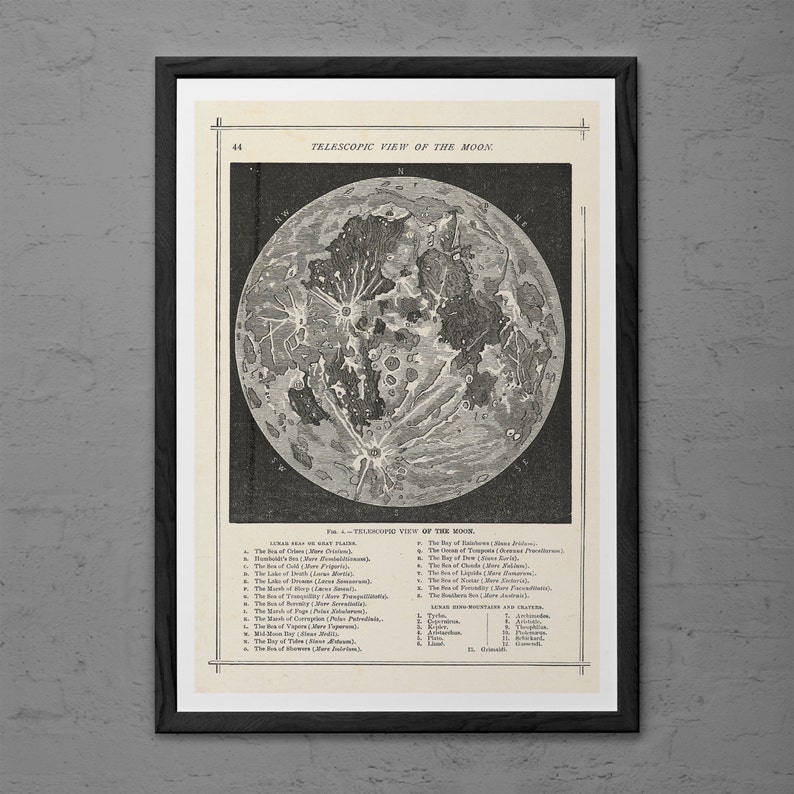 ANTIQUE MOON PRINT from EncorePrintSociety – $10+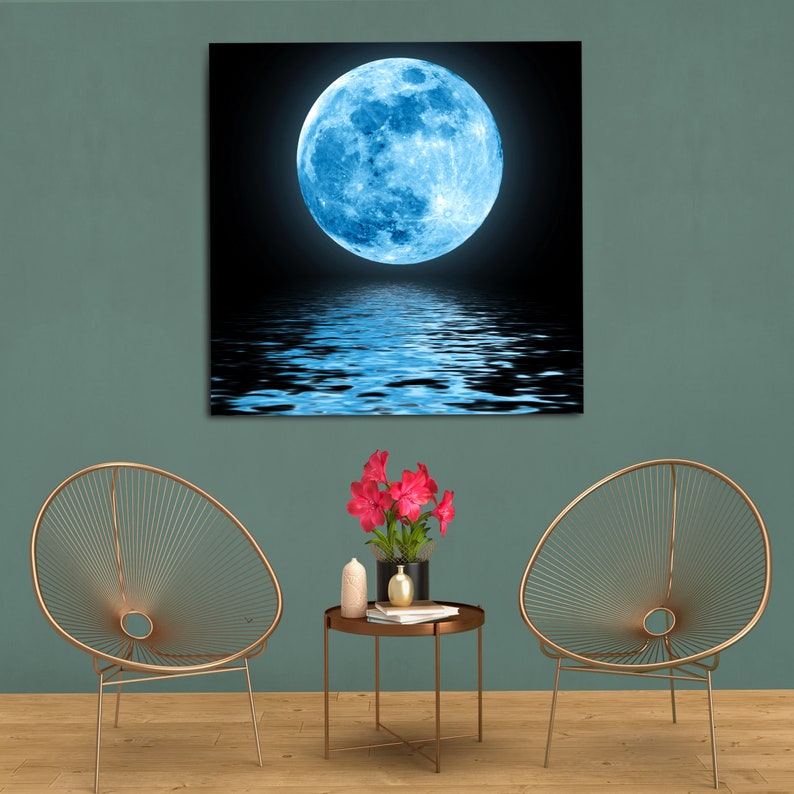 Full Blue Moon Over Water With Reflections from WallArtStudio365 – $33+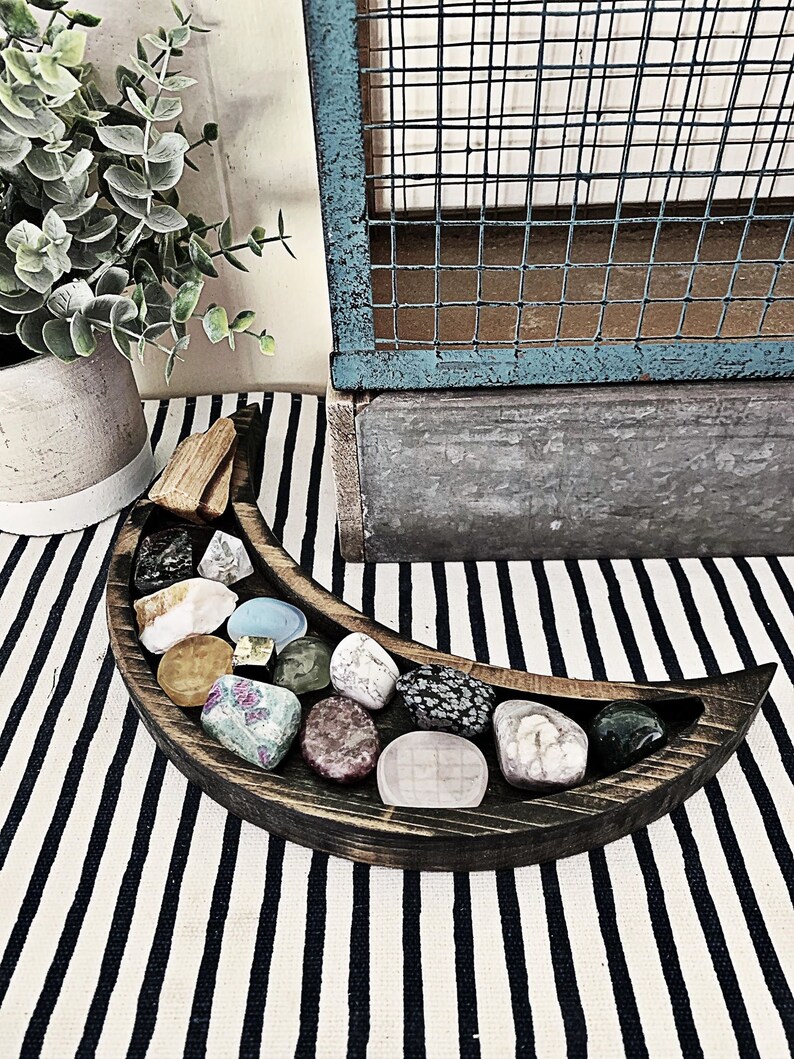 Wood Crescent Moon Shaped Bowl from Jentlymade – $19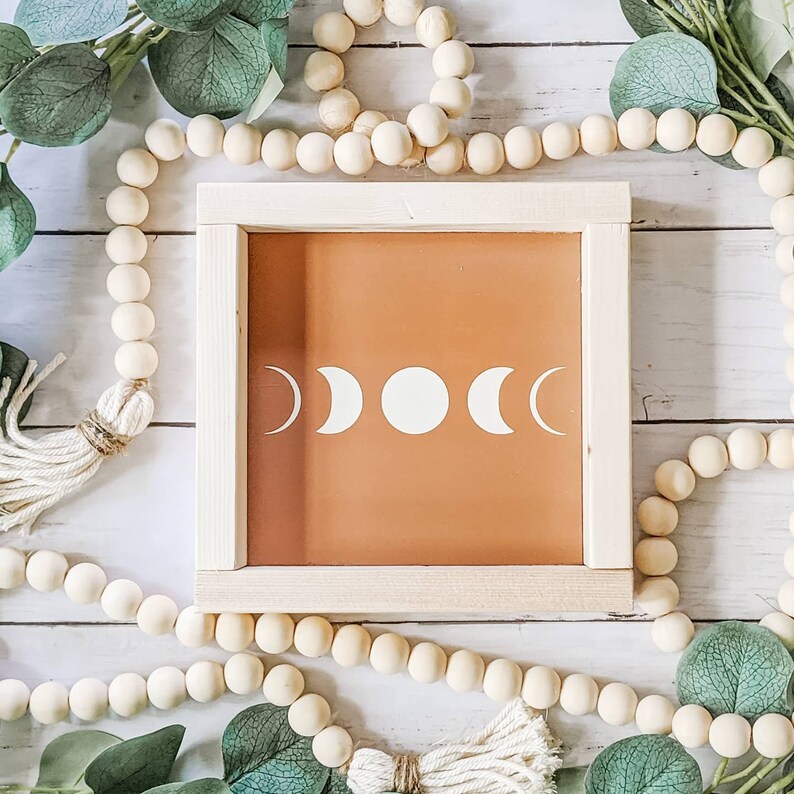 Moon Phase Sign from primrosedesignstudio – $16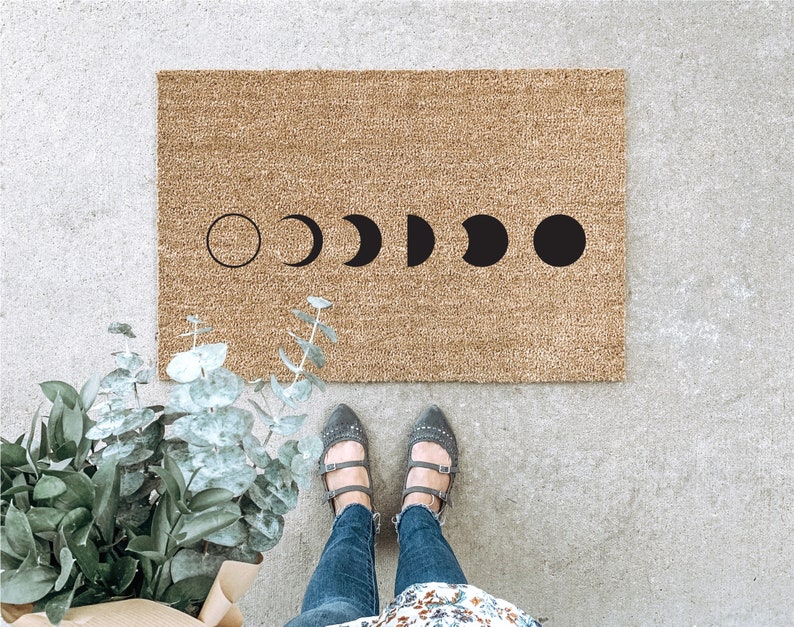 Moon Phases Doormat from BlackButterflySigns – $18+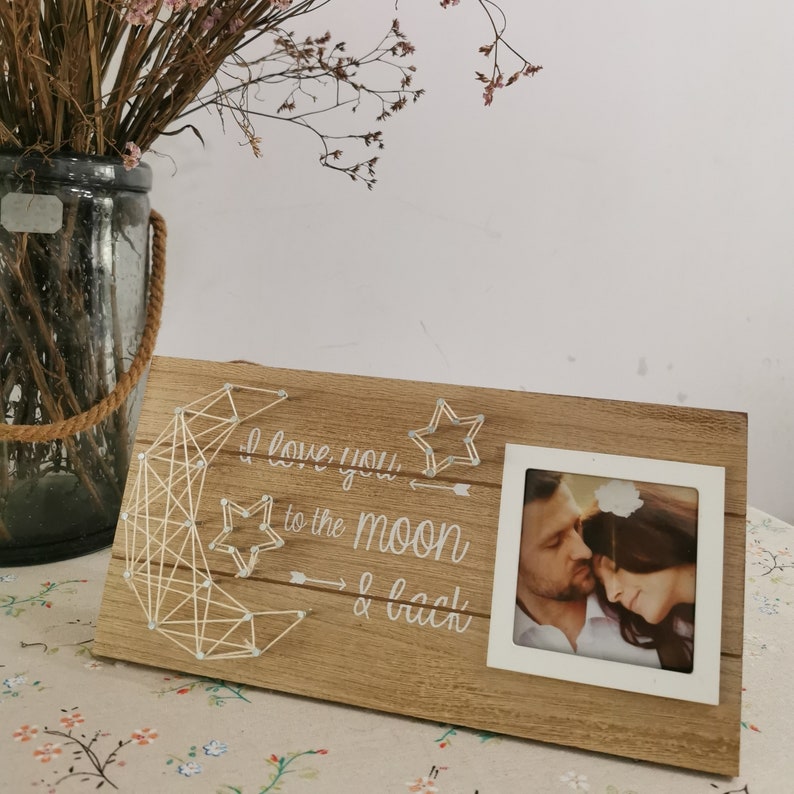 I Love You To The Moon And Back String Art from memoriesstation – $27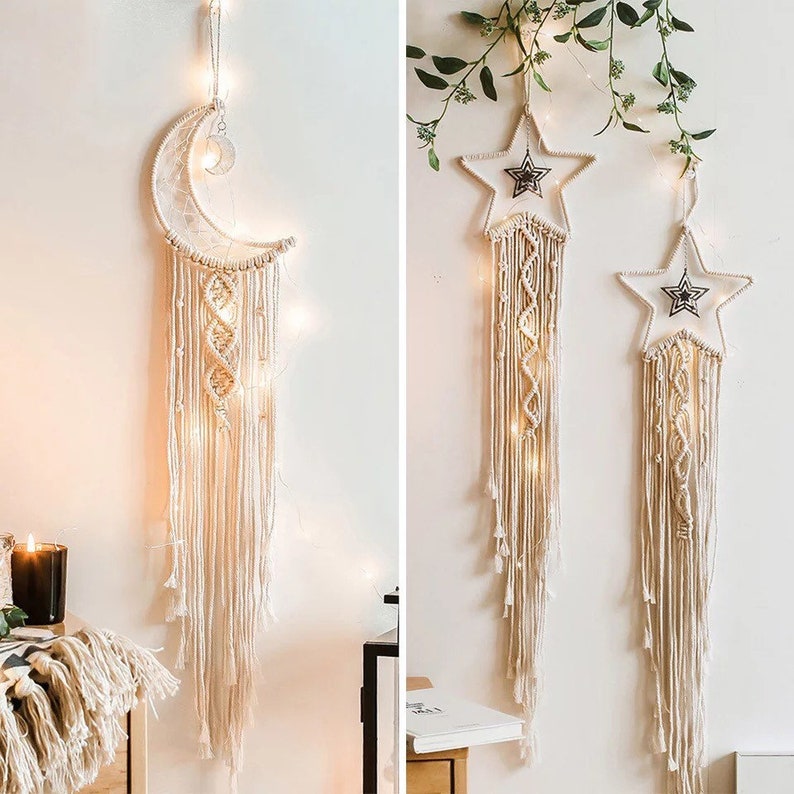 Handmade Moon Star Macrame Dreamcatcher from HarperandTheRy – $17+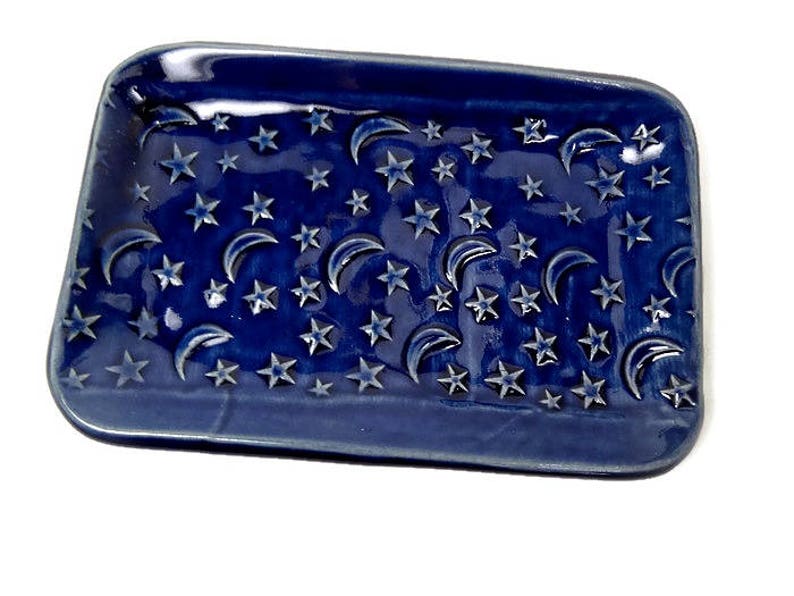 Moon Stars Plate from MagicMoonPottery – $28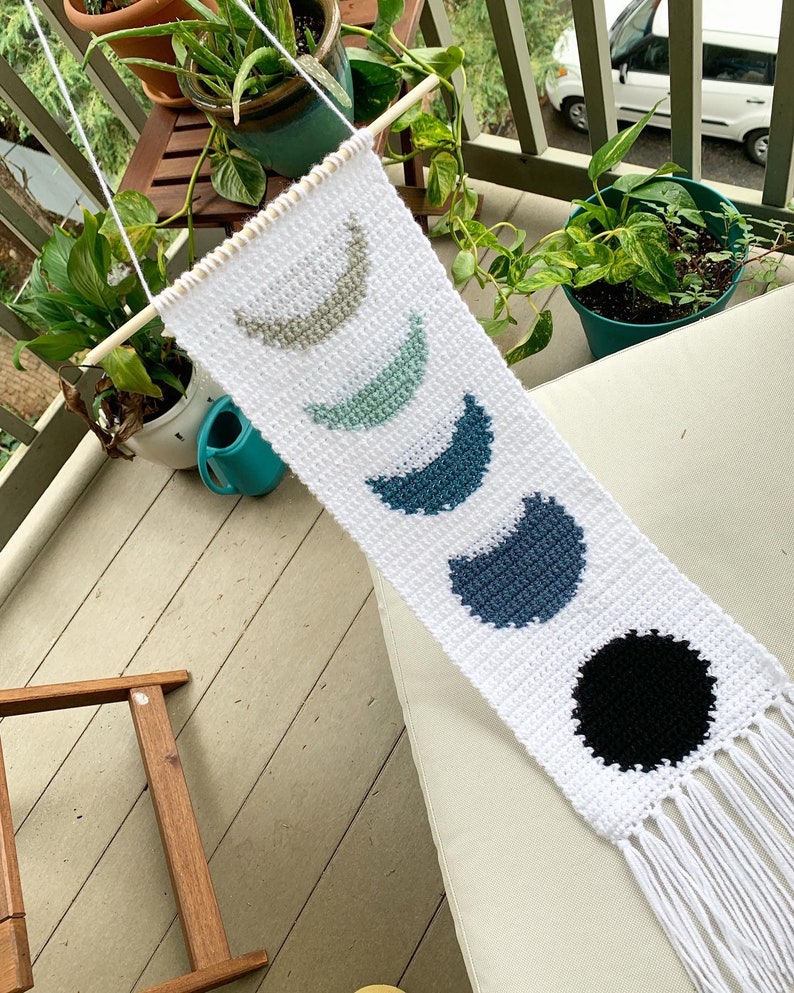 Crochet Moon Phases Wall Hanging from GracescrochetCo – $30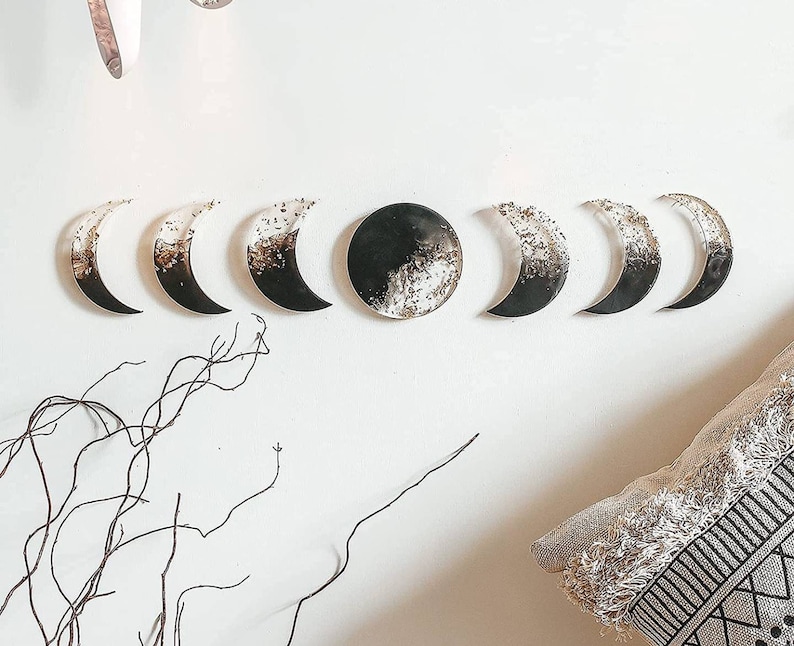 Resin Moon Art from SoulEthnicity – $43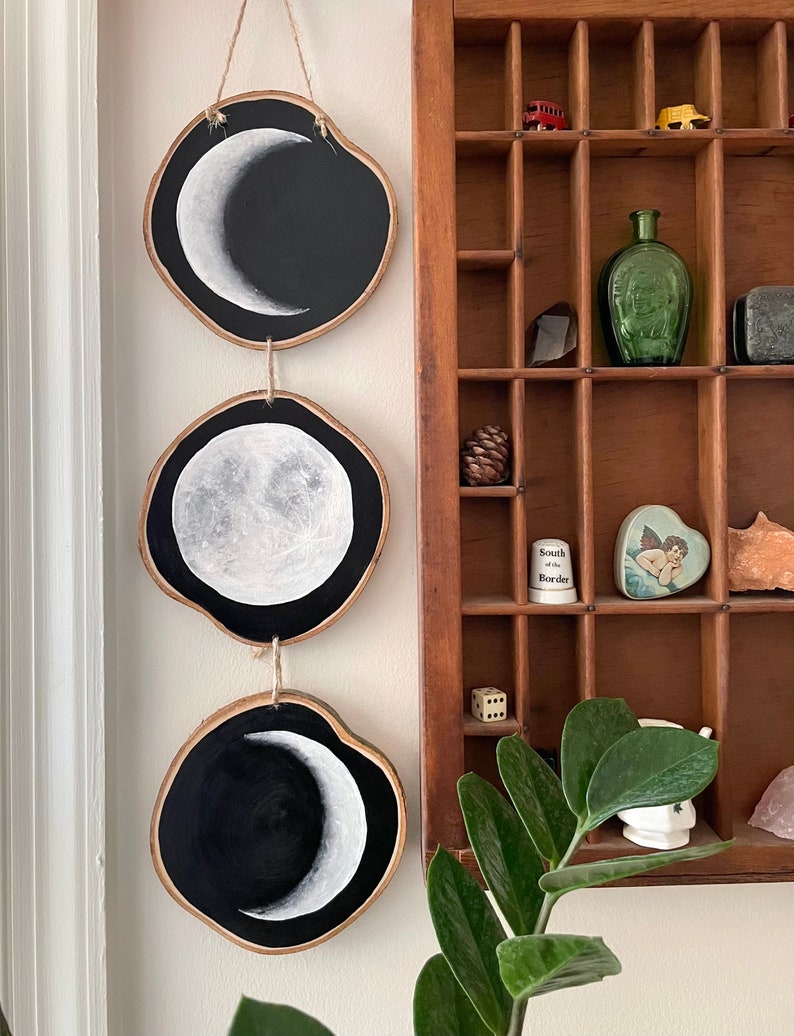 Painted Moon Phrase Wall Hanging from PaintedSerotonin – $38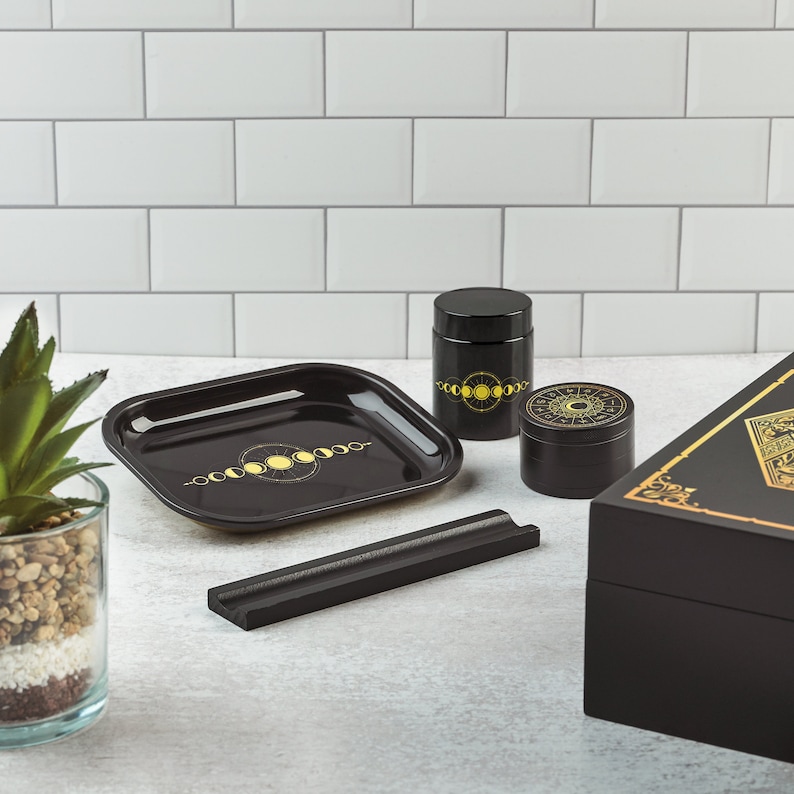 Moon Phases Rolling Tray from ShopSparx – $11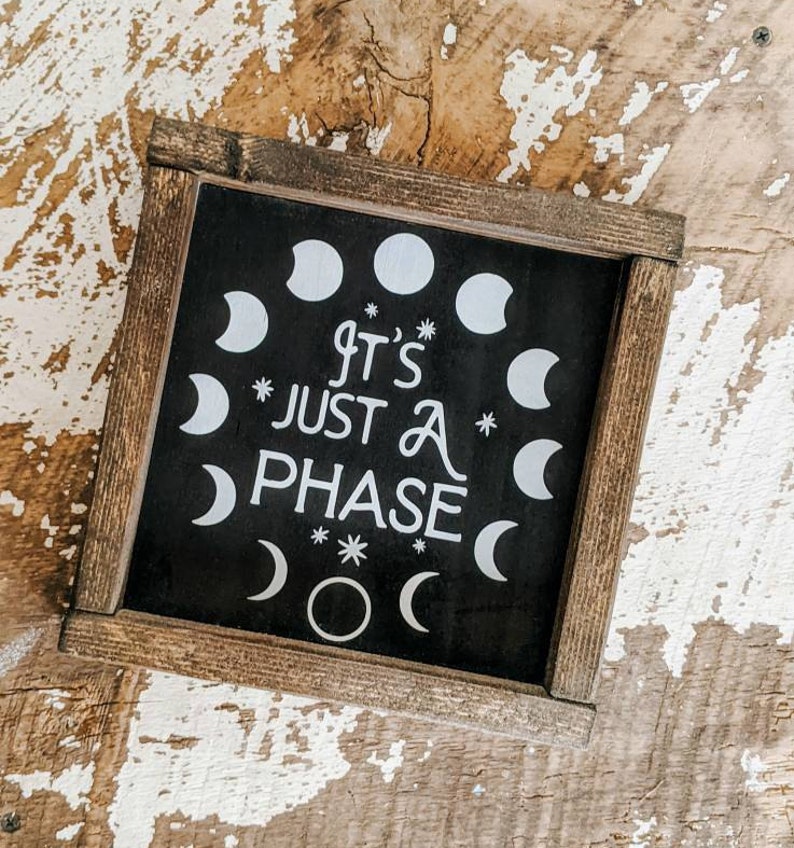 It's Just a Phase Sign from primrosedesignstudio – $30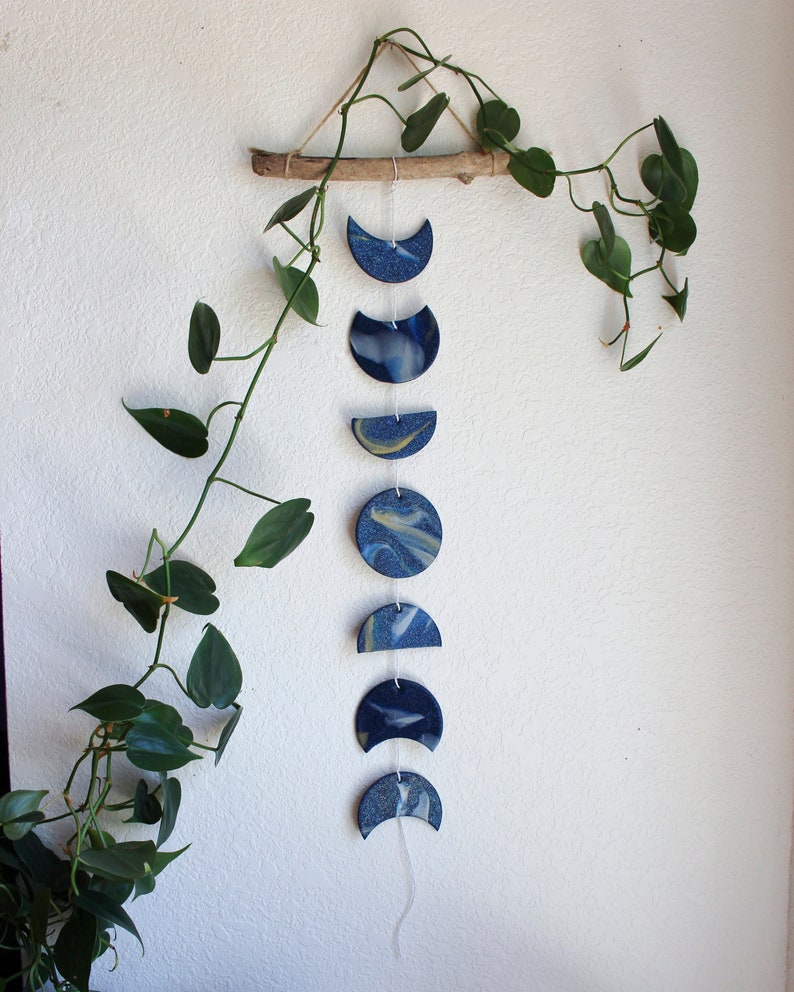 Metallic Galaxy Moon Phase Wall Hanging from TwentySevenThings – $25+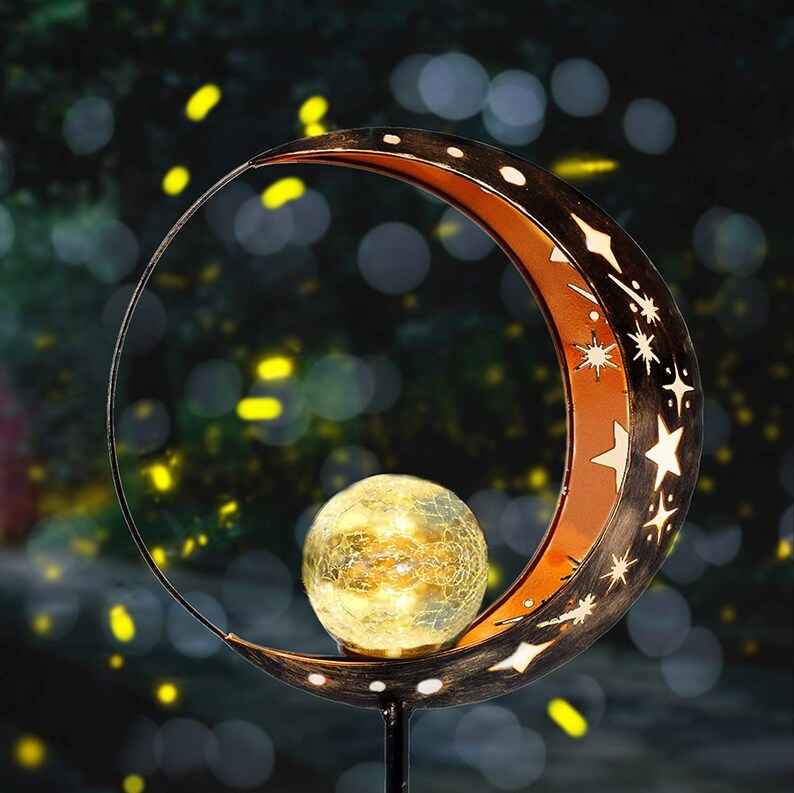 Moon Solar Lights from Awiselight – $35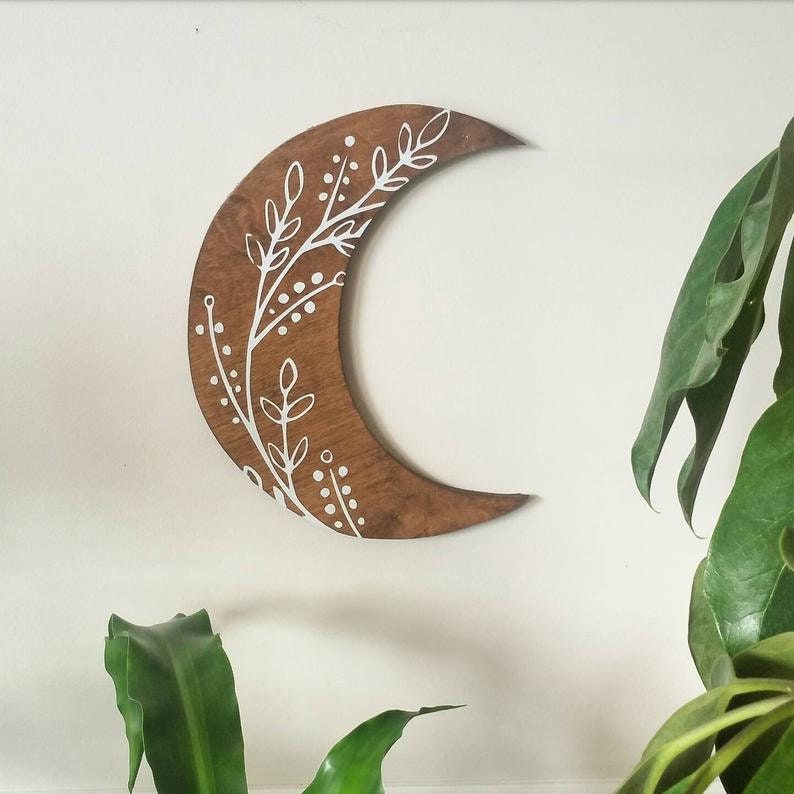 Crescent Moon Wall Art from StudioWildflower – $25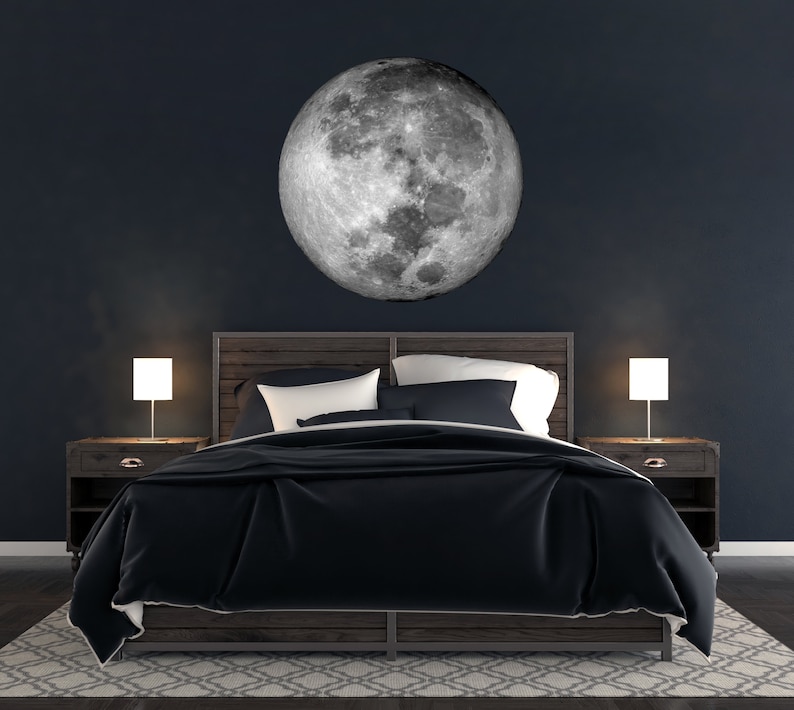 Full Moon Decal from WORTHYSIGNS – $10+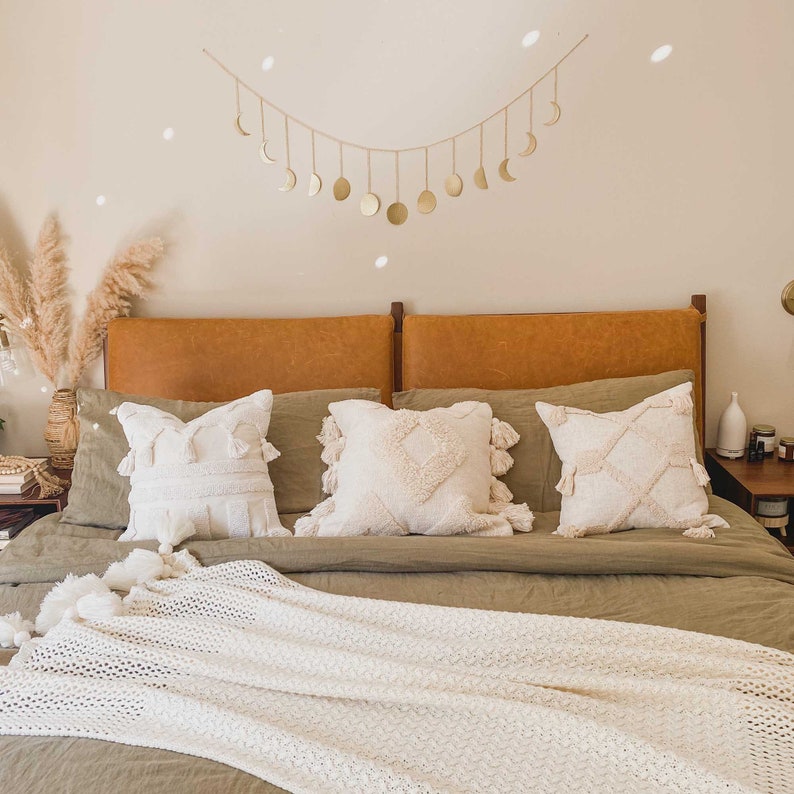 55″ Large Moon Phase Garland from DylannDuke – $25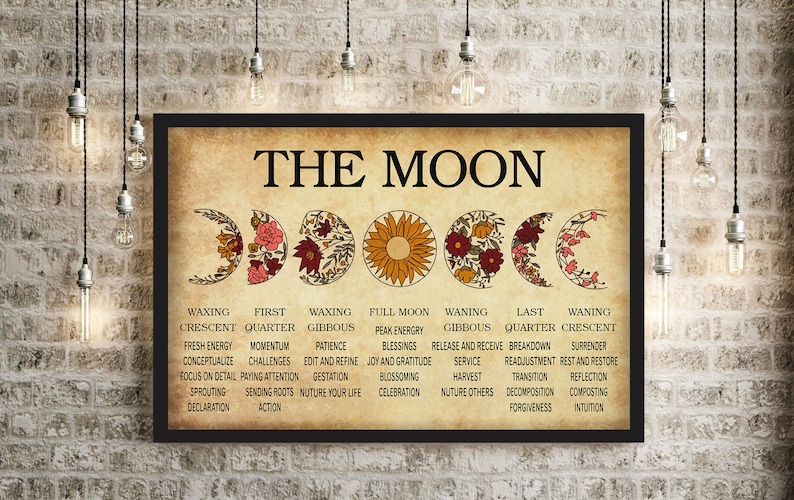 Moon Phase Poster from KatipaperLove – $10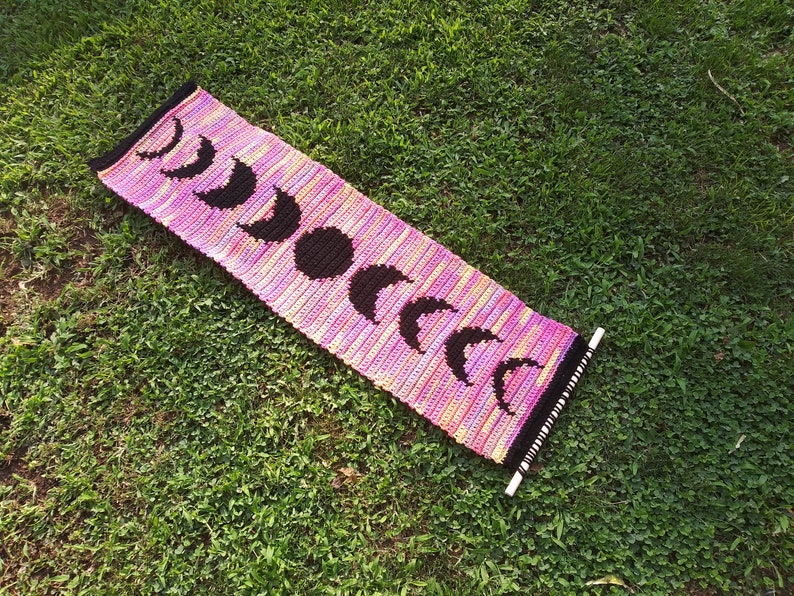 Crochet Moon Phases Tapestry Wall Hanging from BeansComfortCrochet – $30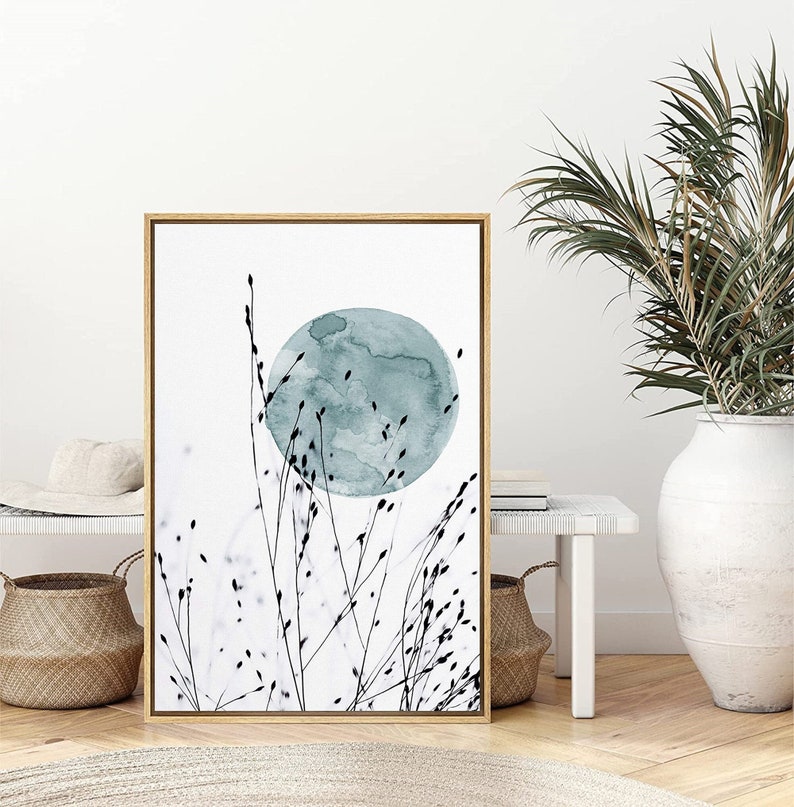 Blue Moon Canvas Print from SIGNWIN – $39+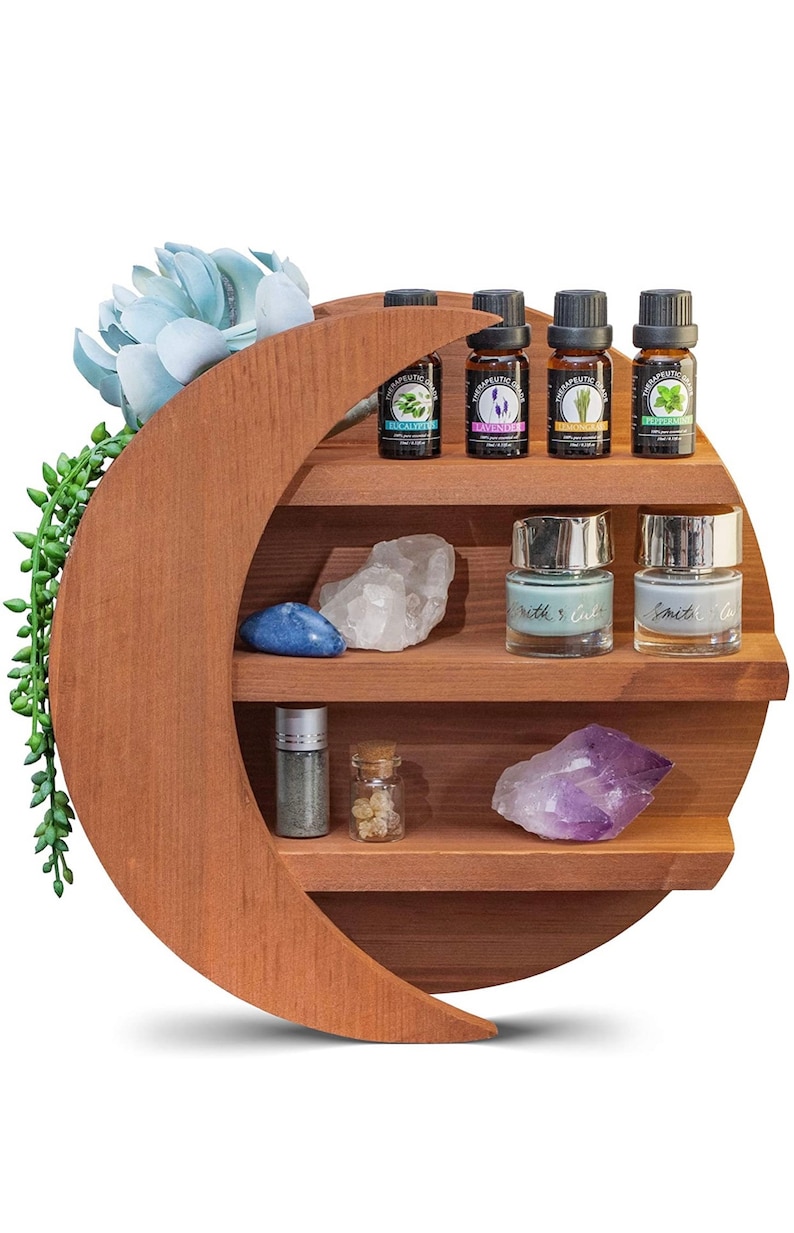 Moon Shelf from GiftGangsta – $19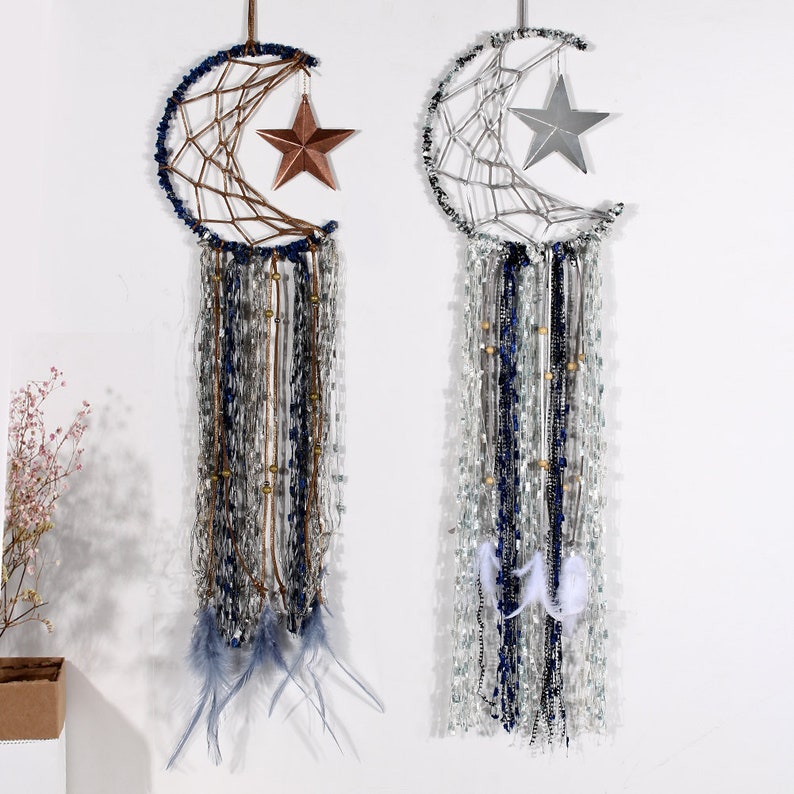 Handmade Half Circle Moon and Star Wall Hanging from FancyHouseShop – $15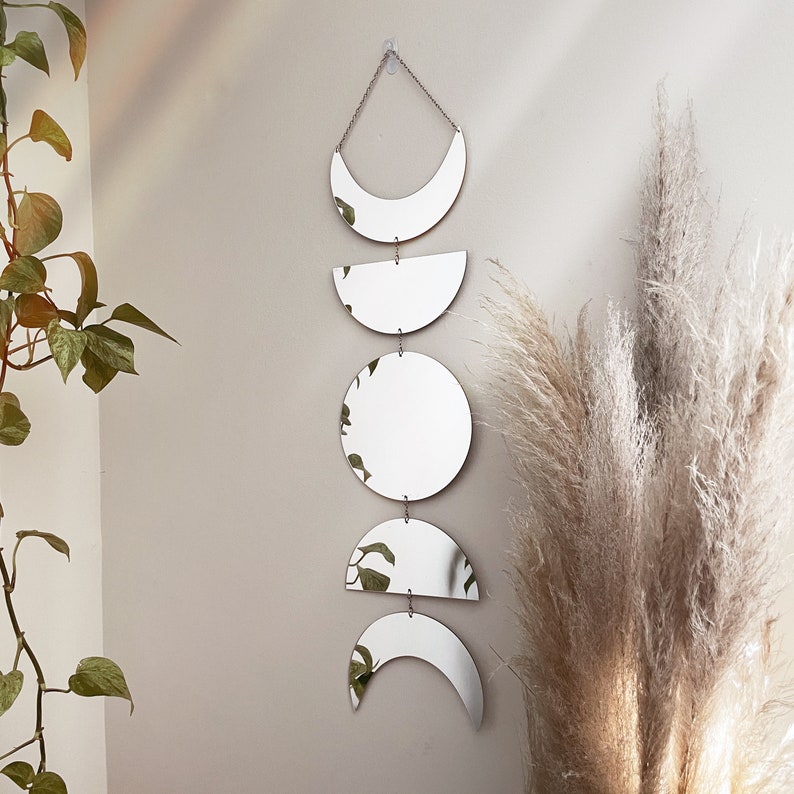 Moon Phase Decorative Mirrors from JUJUSVIBESshop – $27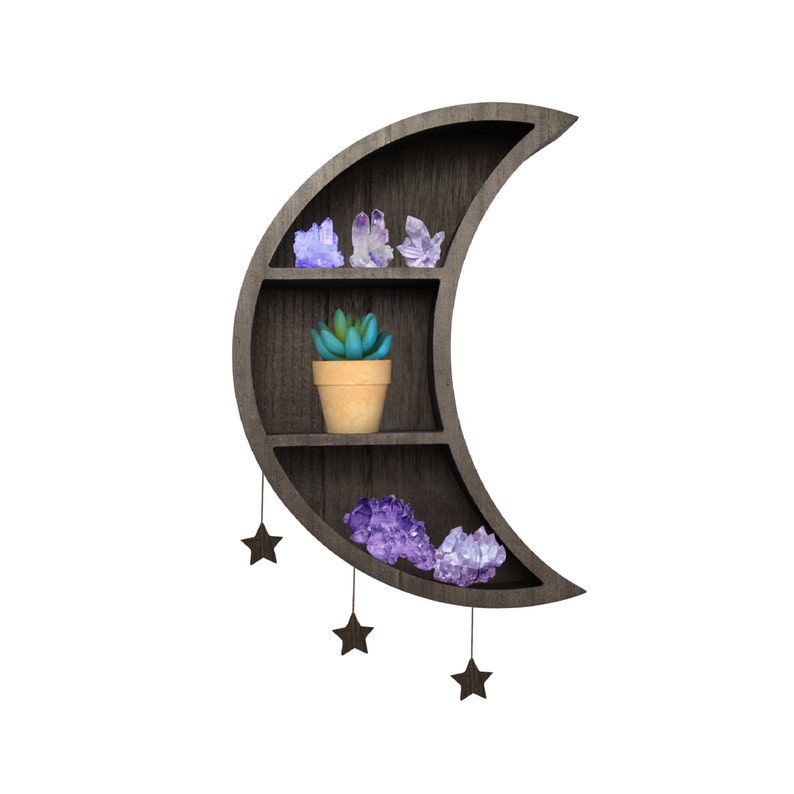 Classy Moon Shelf for Display from iHann – $37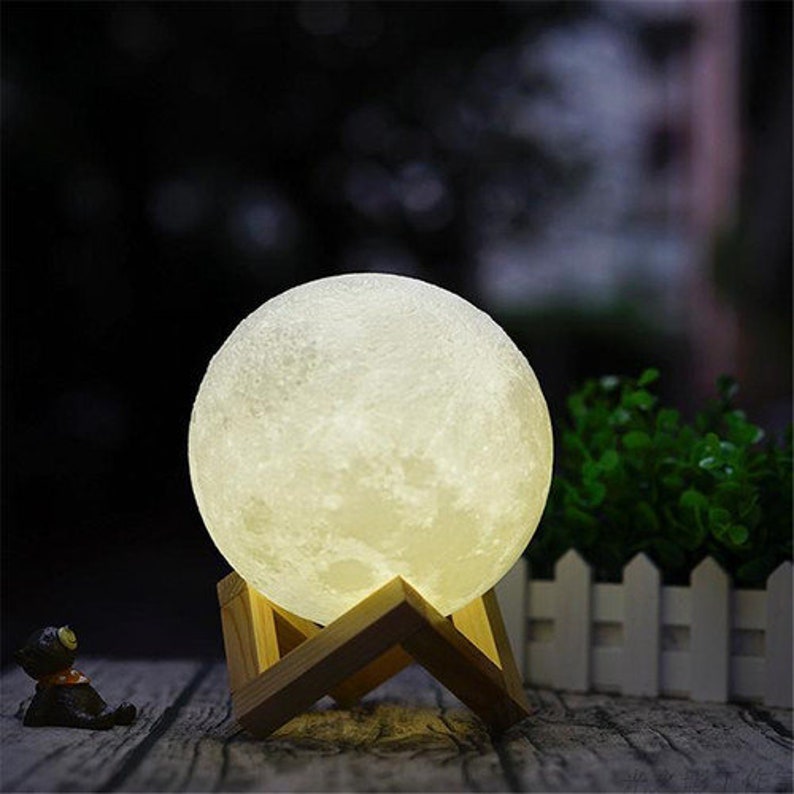 Moon Lamp from VintageGiftsandGoods – $16+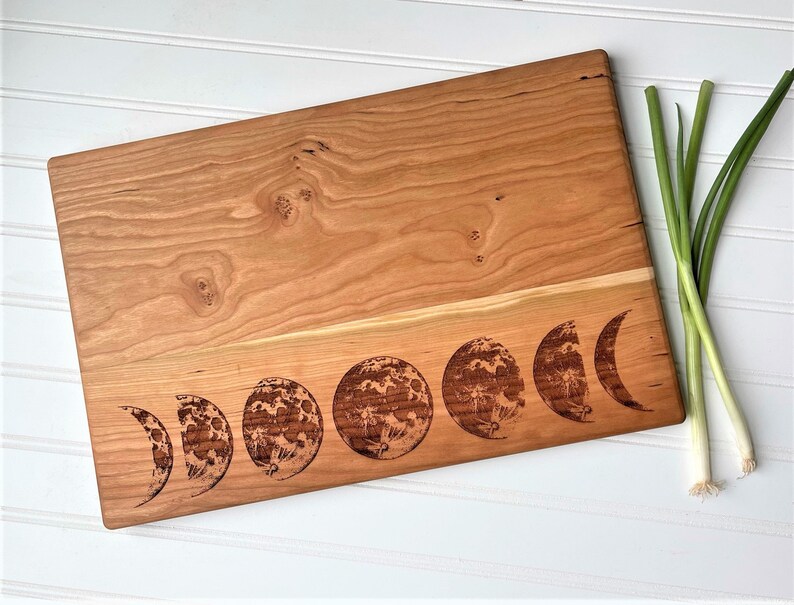 Moon Phase Cutting Board from MilkandHoneyLuxuries – $40+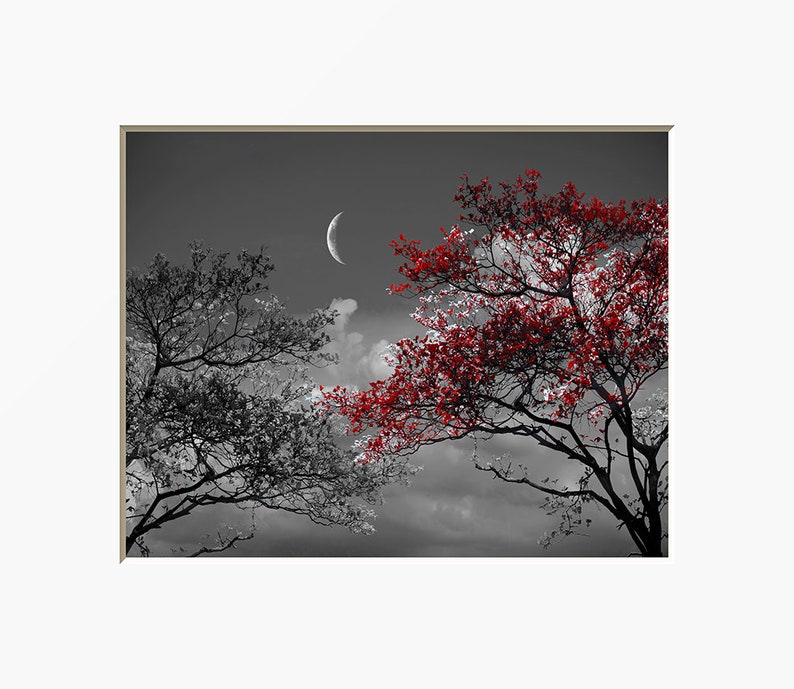 Black White Red Bedroom Moon Photography from LittlePiePhotoArt – $17+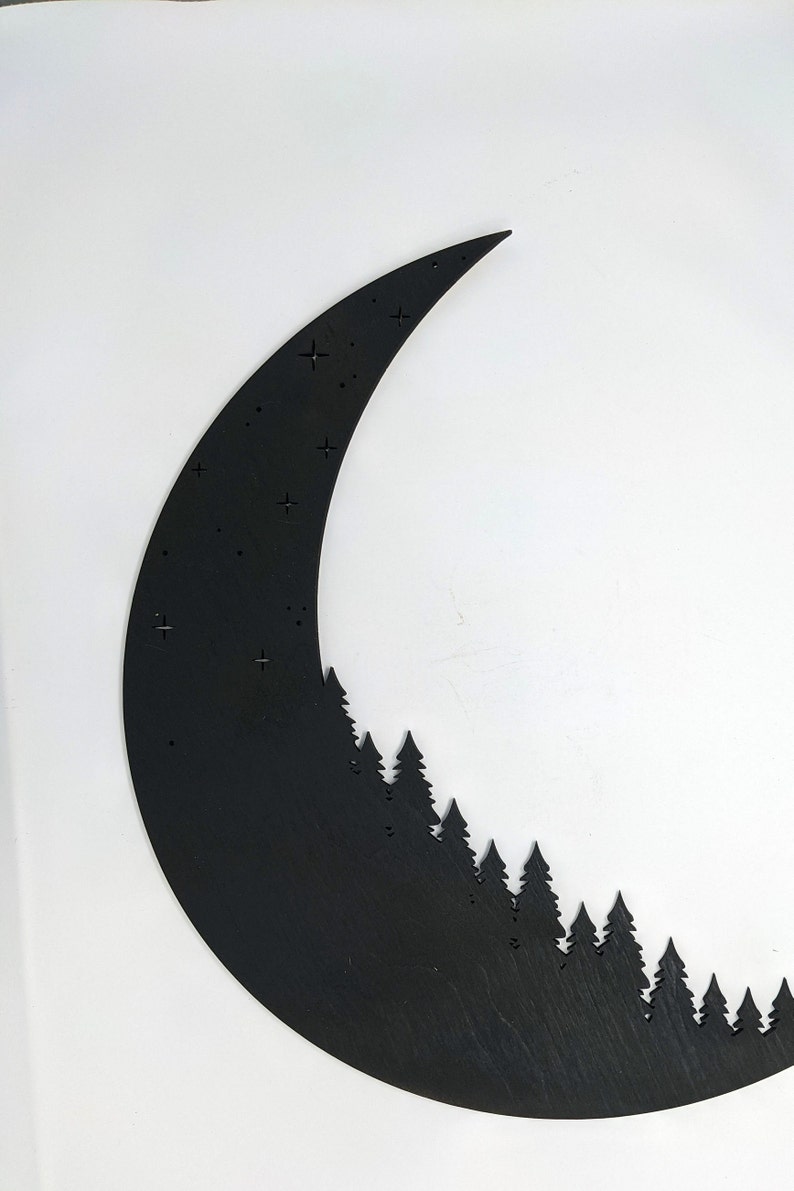 Laser Cut Moon and Forest Wall Art from CompAidedCrafting – $35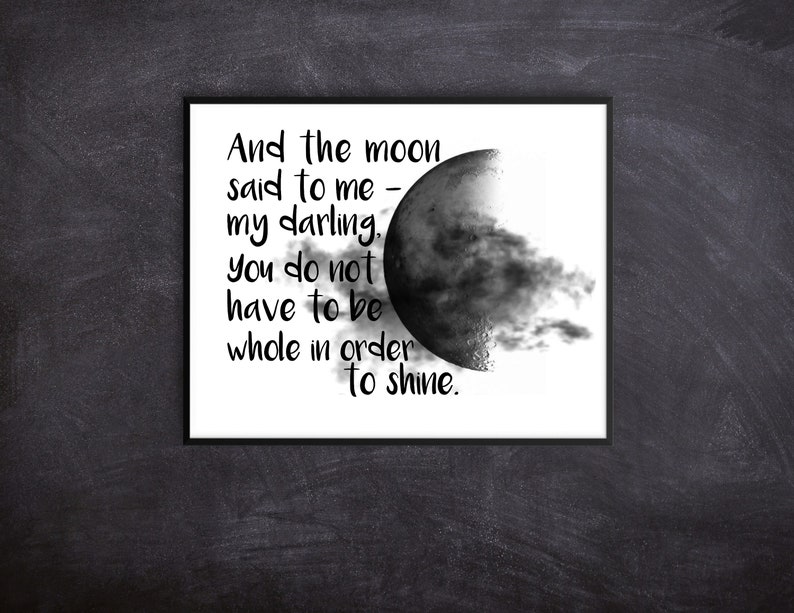 Printable Moon Art Print from ThePrintablePal – $3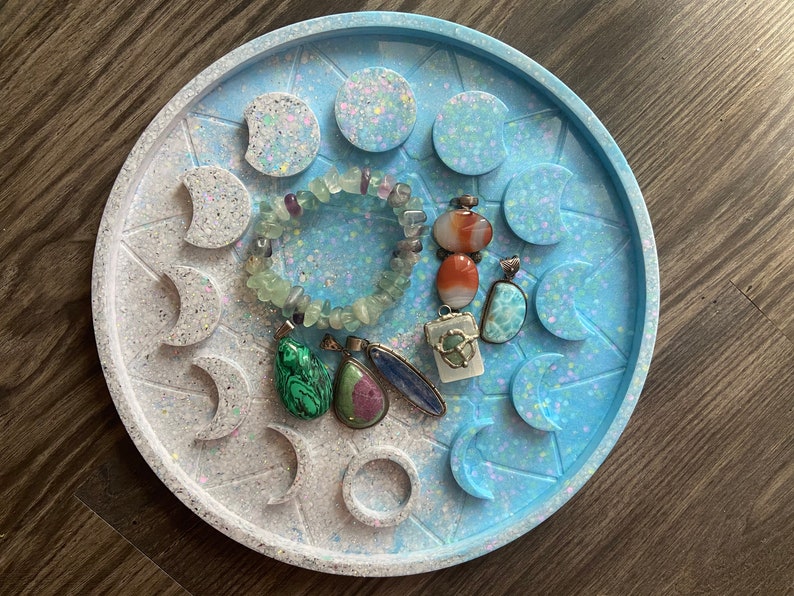 Moon Phrase Tray from StacieMaryCreations – $19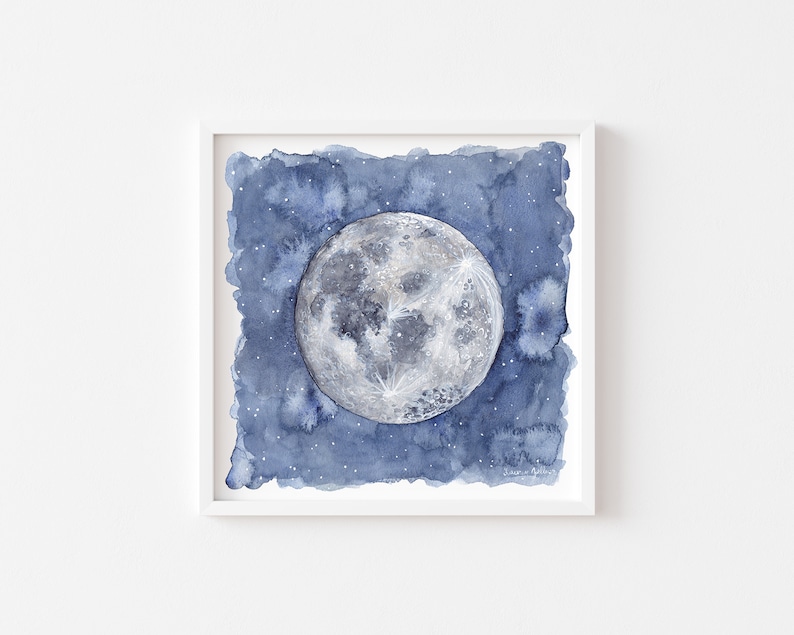 Watercolor Moon Art Painting from alittlecornerstudio – $23+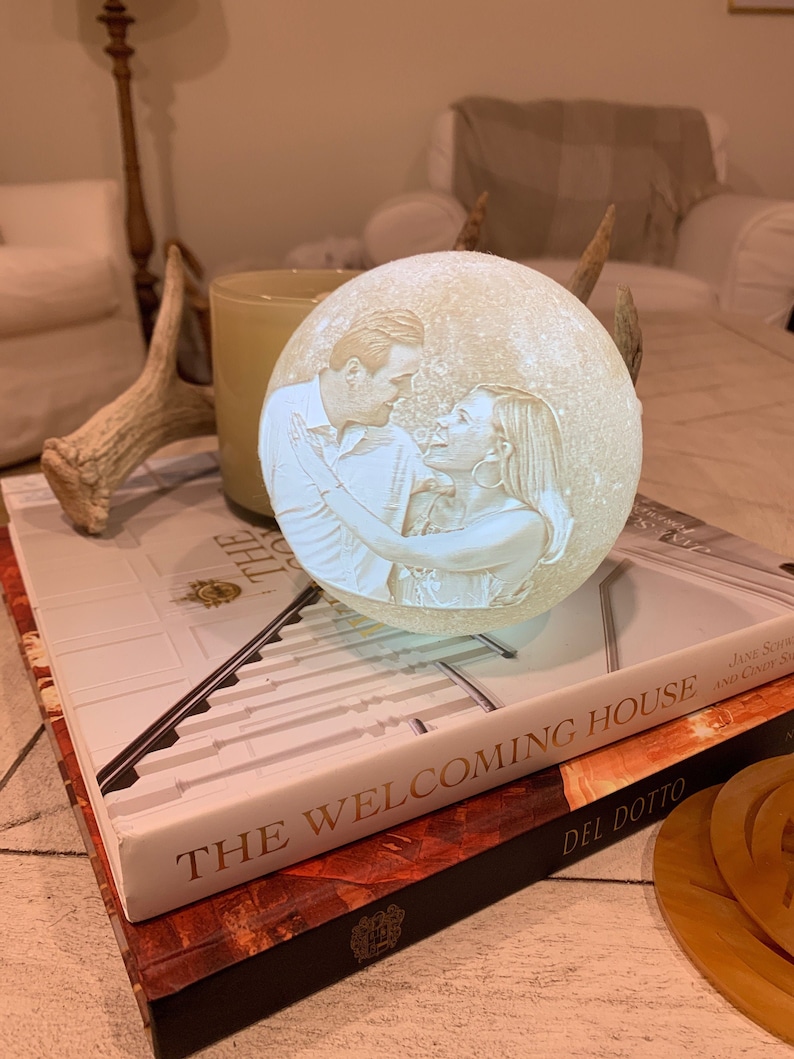 Personalized Moon Lamp from PartonPrints – $20+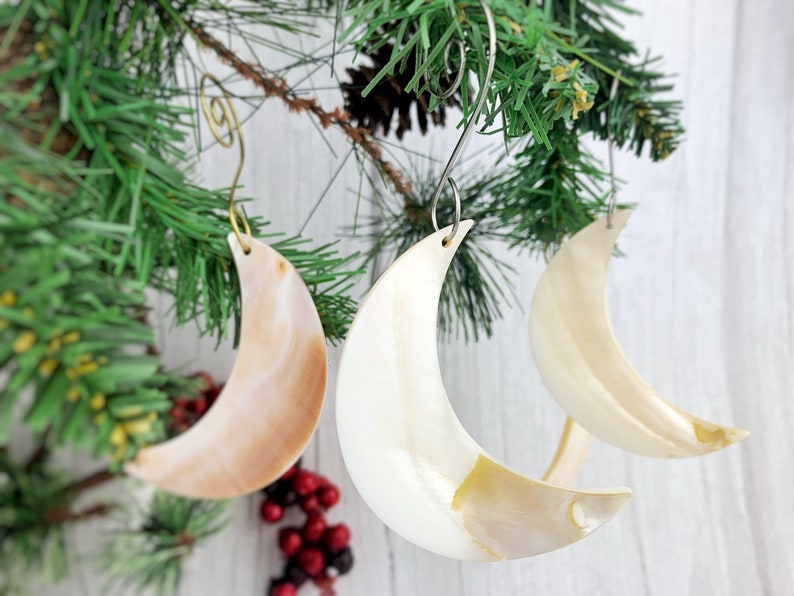 Shell Moon Ornament Set from SpotLightJewelry – $15+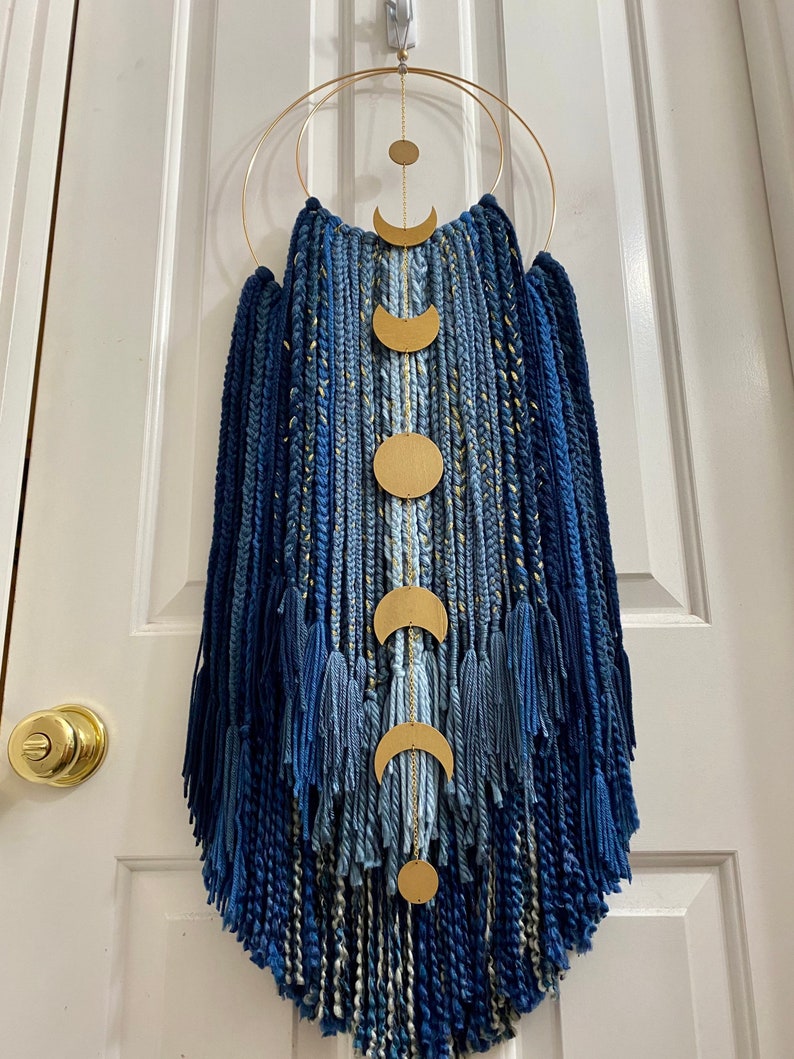 Blue Starry Moon Boho Wall Art from HandmadeBohoByMeg – $45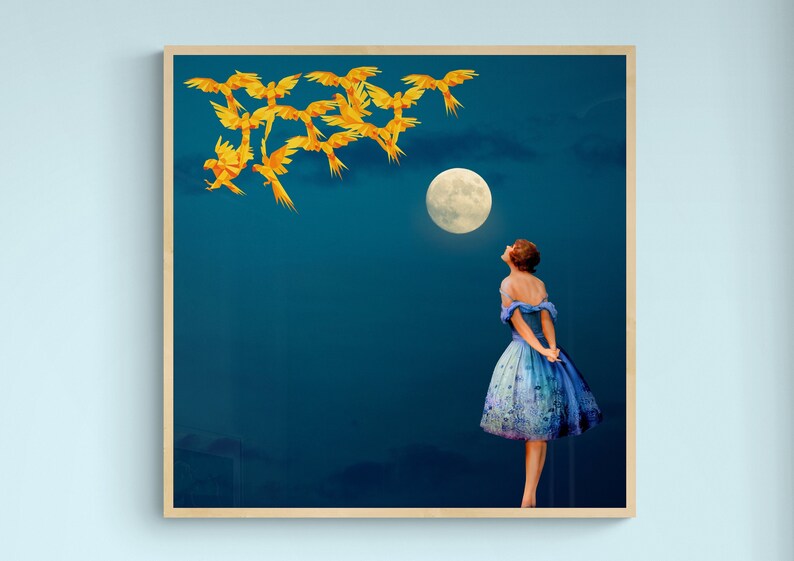 Printable Square Quirky Modern Art from TahianPrints – $6
Join one of our awesome Facebook groups to share your creations, and see what others are up to!
– EyeLoveKnots Crochet & DIY Community
– DIY Home On Rockwood Lane
– Alexandra Lane Lifestyle
Linked Up To…
615th Inspire Me Tuesday – A Stroll Thru Life
Fabulous Party 399 – Lou Lou Girls
You're the Star Blog Hop – Decor Craft Design
Unlimited Link Party 61 – Grammy's Grid
Spread the Kindness Link Up #250 – Shelbee on the Edge
Share the Wealth Link Up #7 – Big Fat Menopausal Life
Link Up Potpourri #19 – My Bijou Life
Party In Your PJs #386 – The Apple Street Cottage
Thursday Favorite Things #517 – An Artful Mom
Encouraging Hearts & Home Blog Hop – Slices of Life
A Morning Cup of Joe – The Cottage Market
All About Home #119 – Common Ground