50 cat & dog themed ornaments from Etsy under $25 curated by On Rockwood Lane.
This post contains affiliate links for Etsy. If you make a purchase by clicking on them, I make a small commission at no extra cost to you. Thanks for your support!
I was thinking about adding a couple new ornaments to my tree this year in honor of my two cats, Shiloh and Callie. I went to Etsy, and searched for "Pet Ornaments" that ship to the US, and found so many precious ones. I am having trouble picking now!
I've put together a collection of 50 cat and dog themed ornaments under $25 that would be perfect for your tree, or as a gift. Drop me a line letting me know which one is your favorite.
All prices and availability as of 11.01.21
You May Also Like: Cat Lovers Gift Ideas Under $50 – Etsy Gift Guide.
If you need more gift ideas, check out some of my Etsy Favorite Collections:
Now, Let's See Those Cat & Dog Themed Ornaments!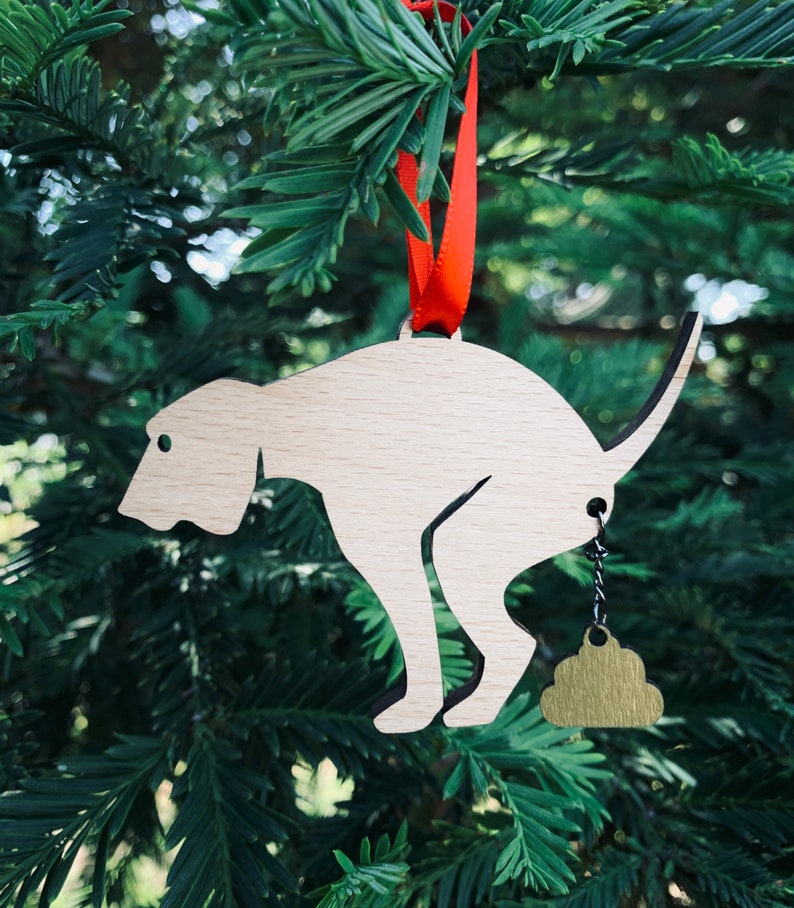 Pooping Pooches Merry Christmas Ornament from Pooping Pooches – $9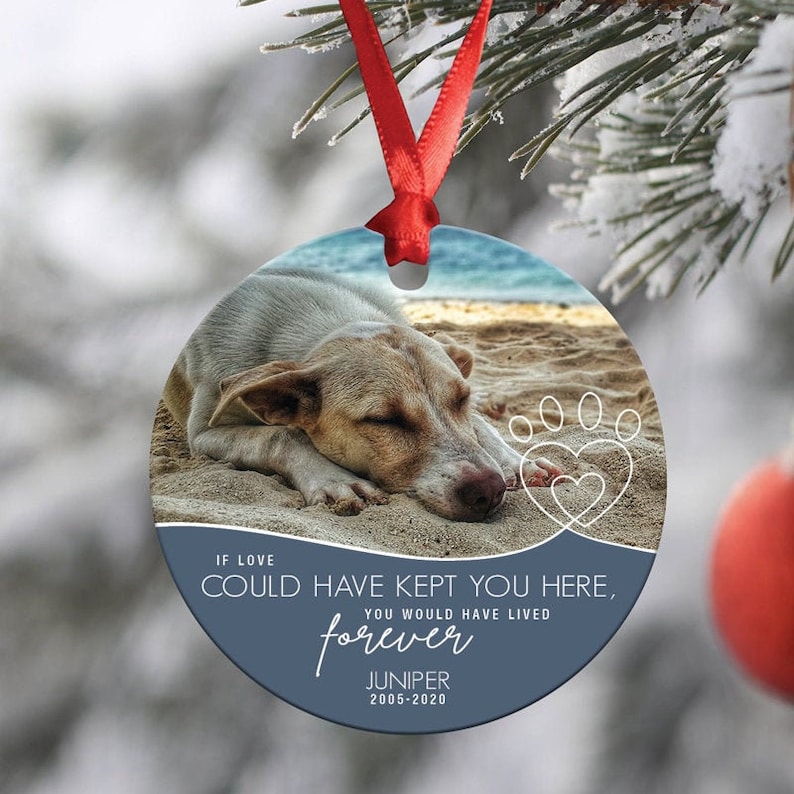 "If Love Could Have Kept You Here…" Ornament from iCustomLabel – $15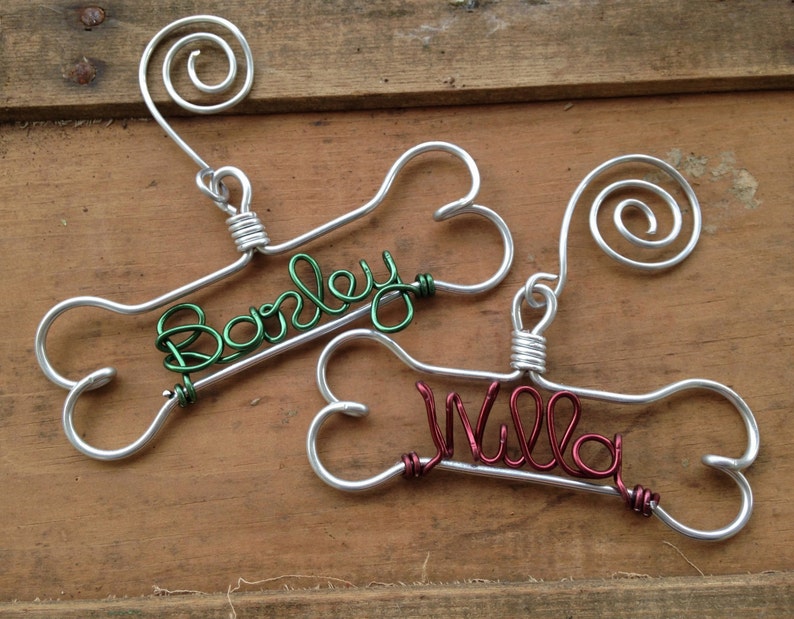 Handcrafted Wire Bone Ornament with Pet's Name from FoxblossomCo – $16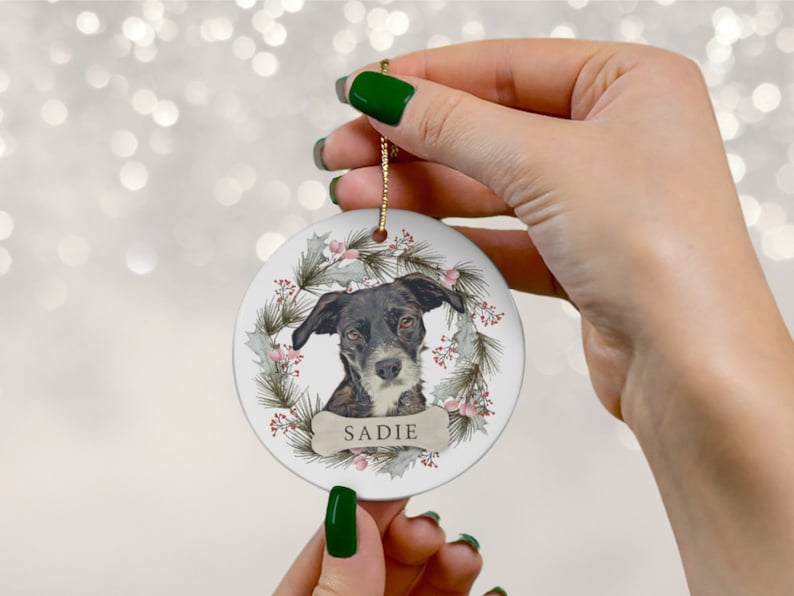 Personalized Ceramic Dog Ornament from FreshLetterHomeCo – $22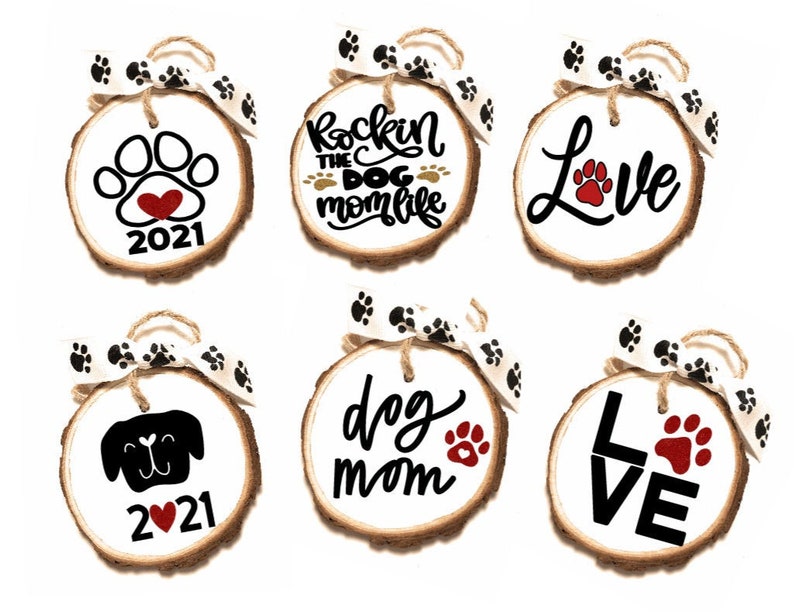 Handmade Wood Slice Dog Ornament from BleacherSpirit – $9 each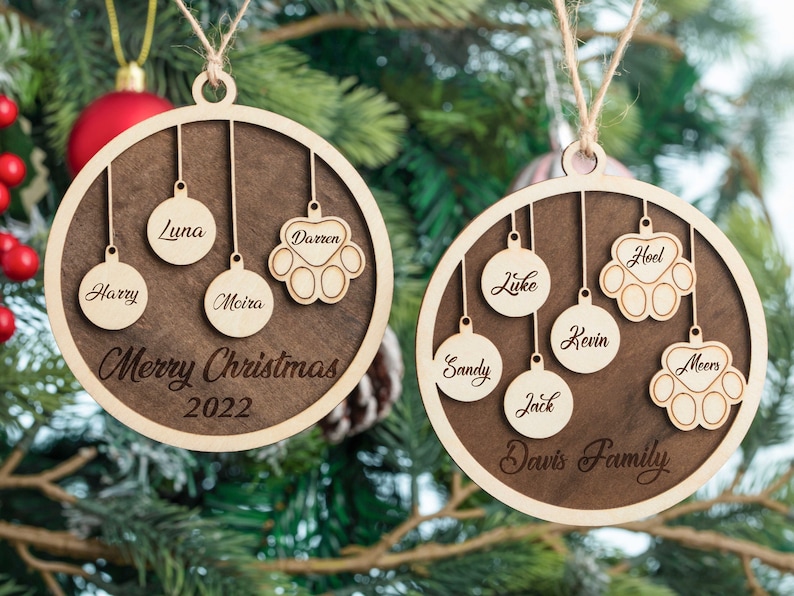 Personalized Wood Family and Pet Ornament from MacbenFinds – $16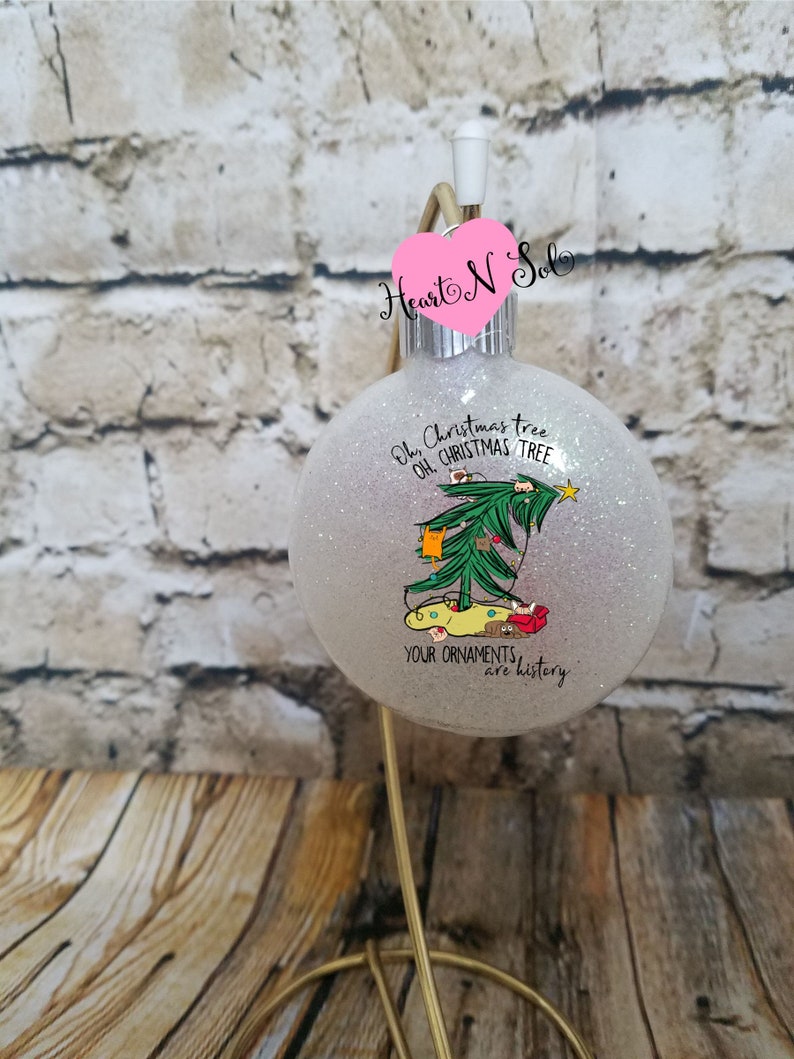 Oh Christmas Tree, Your Ornaments Are History Ornament from Heartnsol1 – $7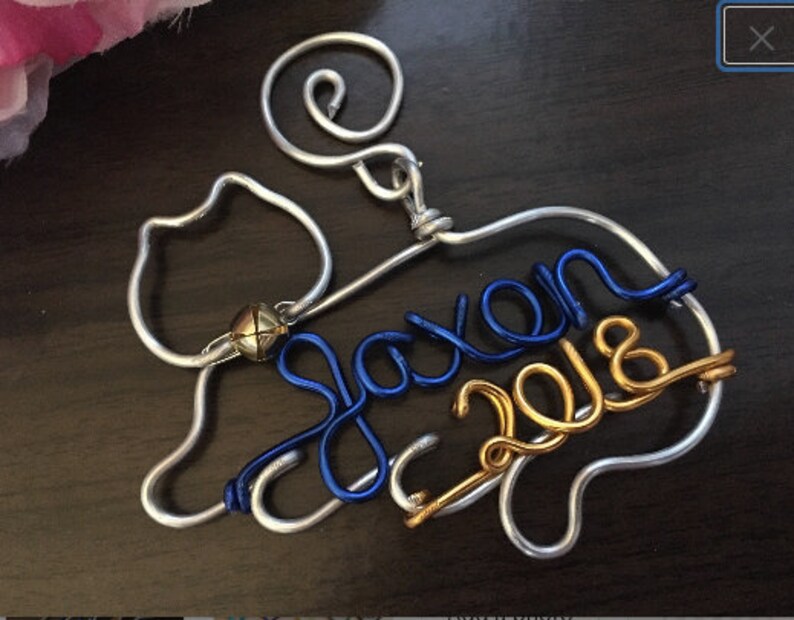 Handcrafted Wire Cat Ornament with Name from PASSIONandLOVE – $17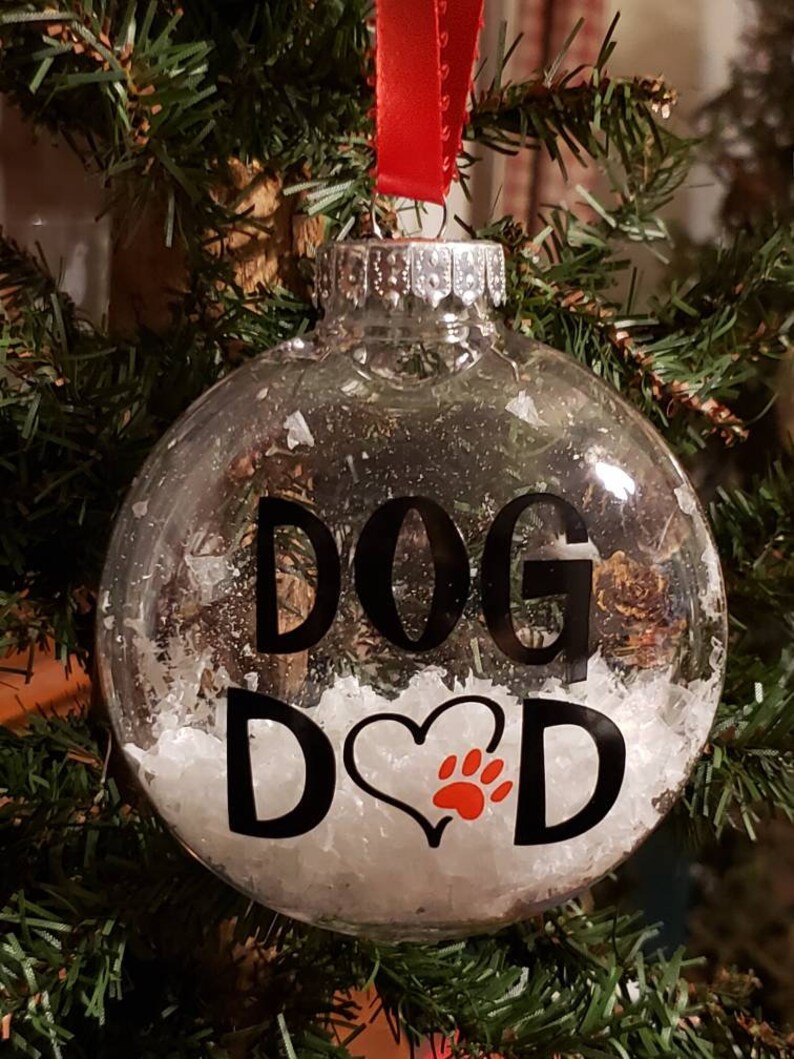 Dog Dad Ornament from TrulyCharmingJewelry – $10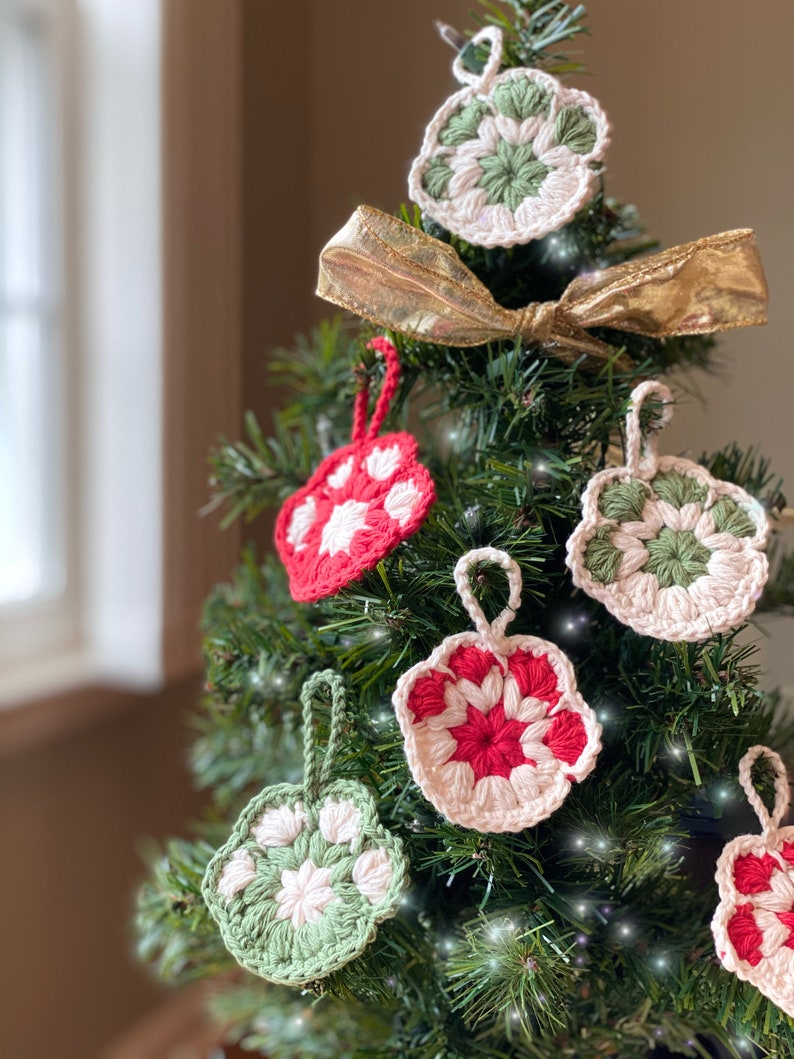 Crocheted Paw Print Ornament from MyAlpacaStudio – $6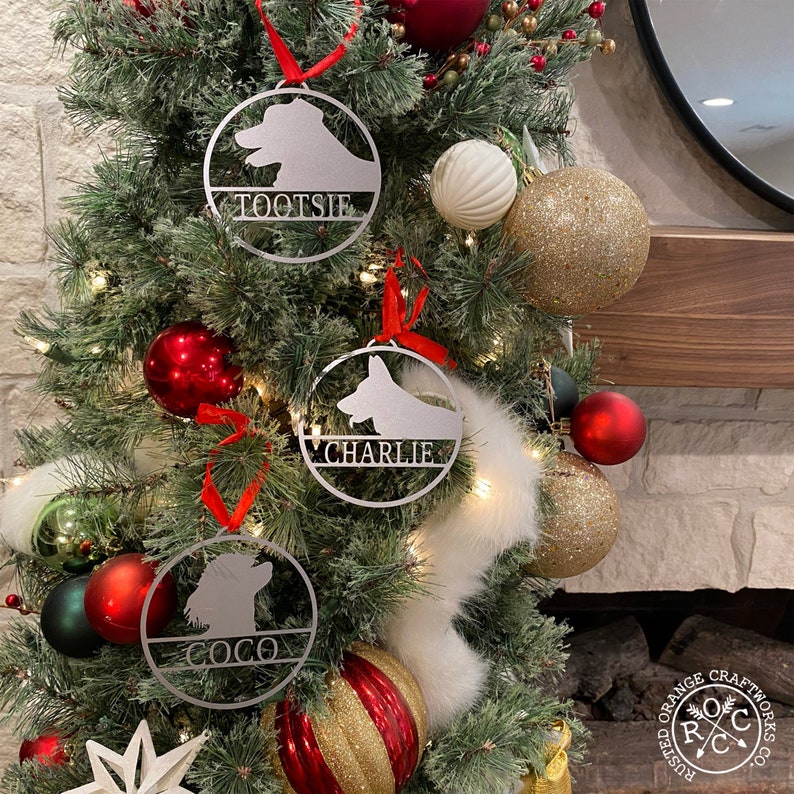 Personalized Steel Pet Ornament from RustedOrangeCo – $10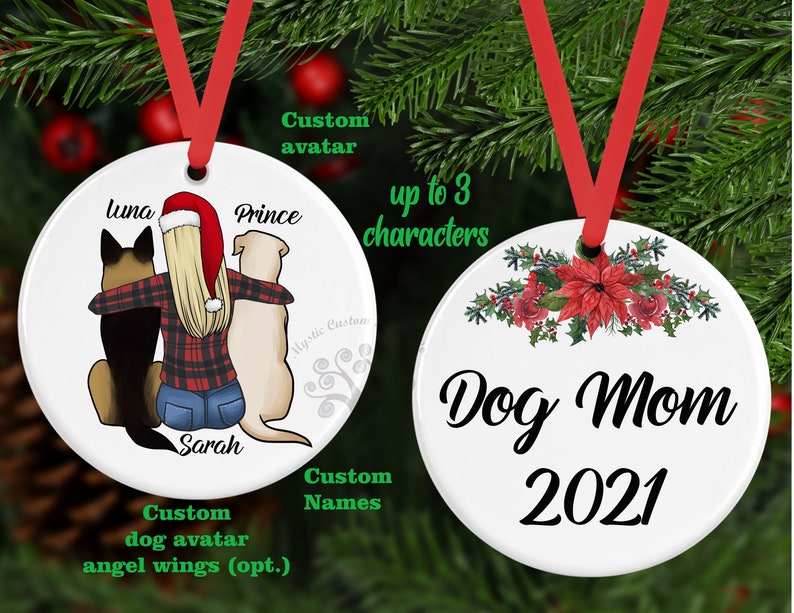 Custom Dog Mom or Cat Mom Ornament from MysticCustomDesignCo – $5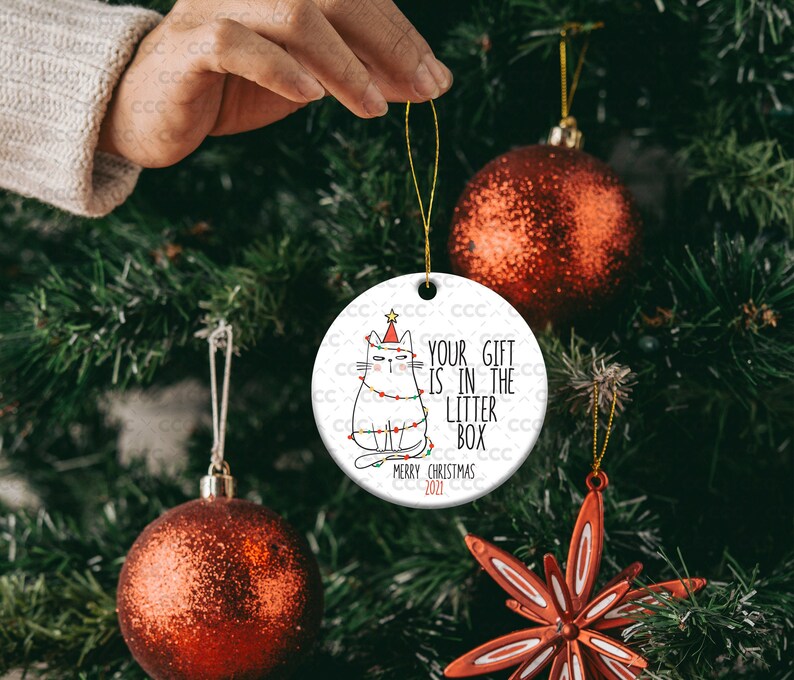 Your Gift is in the Litter Box Ornament from CaptivatingCraftCo – $14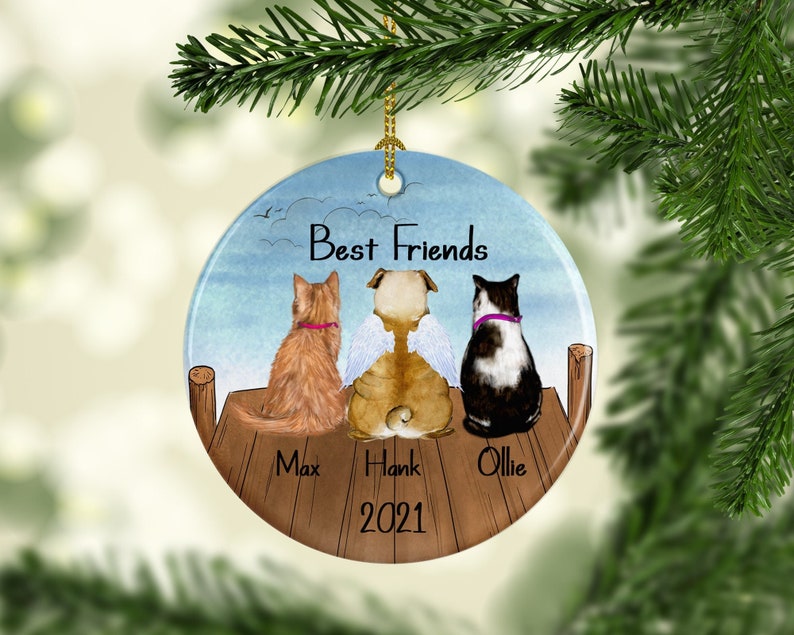 Custom Cat or Dog Ornament from SandysCustomDesign – $17+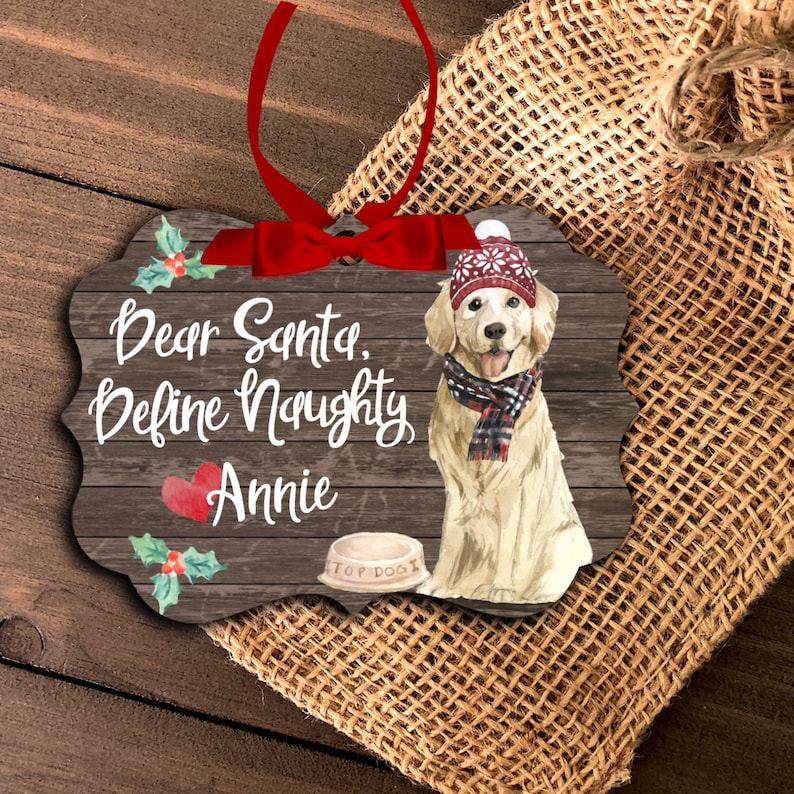 Dear Santa, Define Naughty Golden Retriever Ornament from zoeysholiday – $19+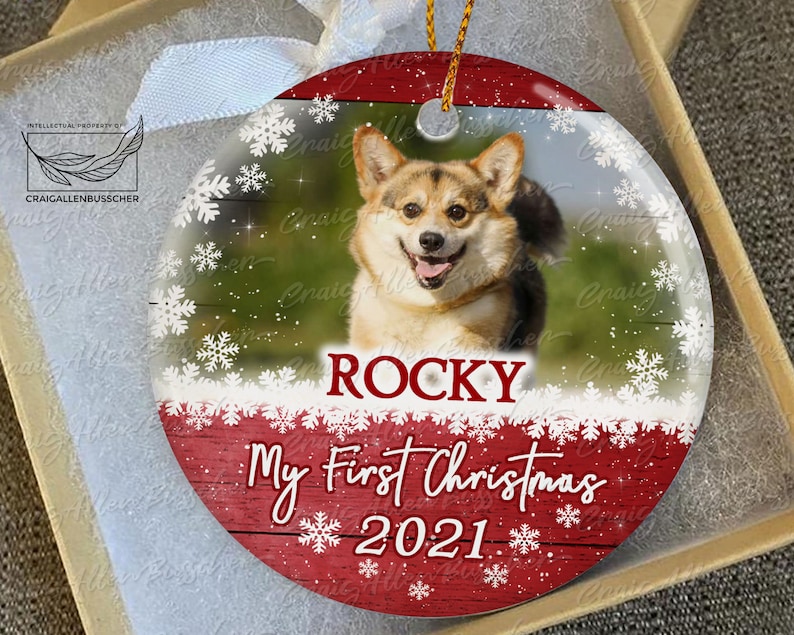 Pets First Christmas Ornament from CraigAllenBusscher – $5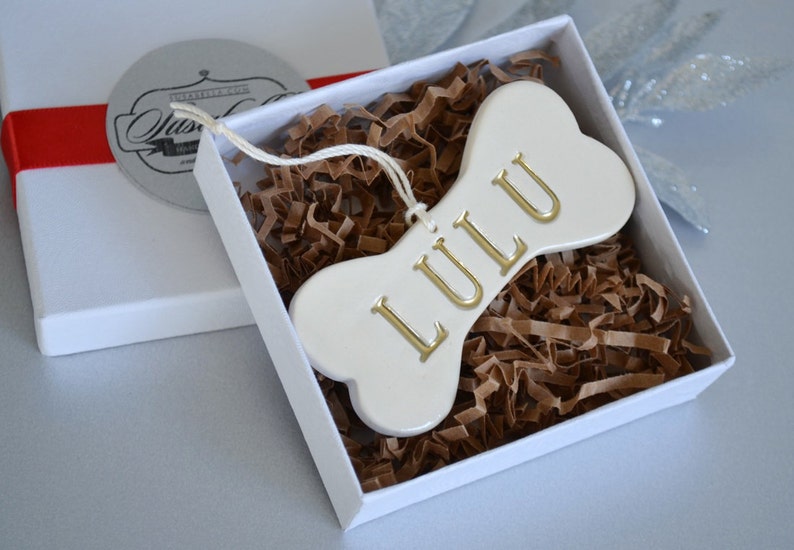 Personalized Dog Bone Christmas Ornament w/ Name from Susabellas – $20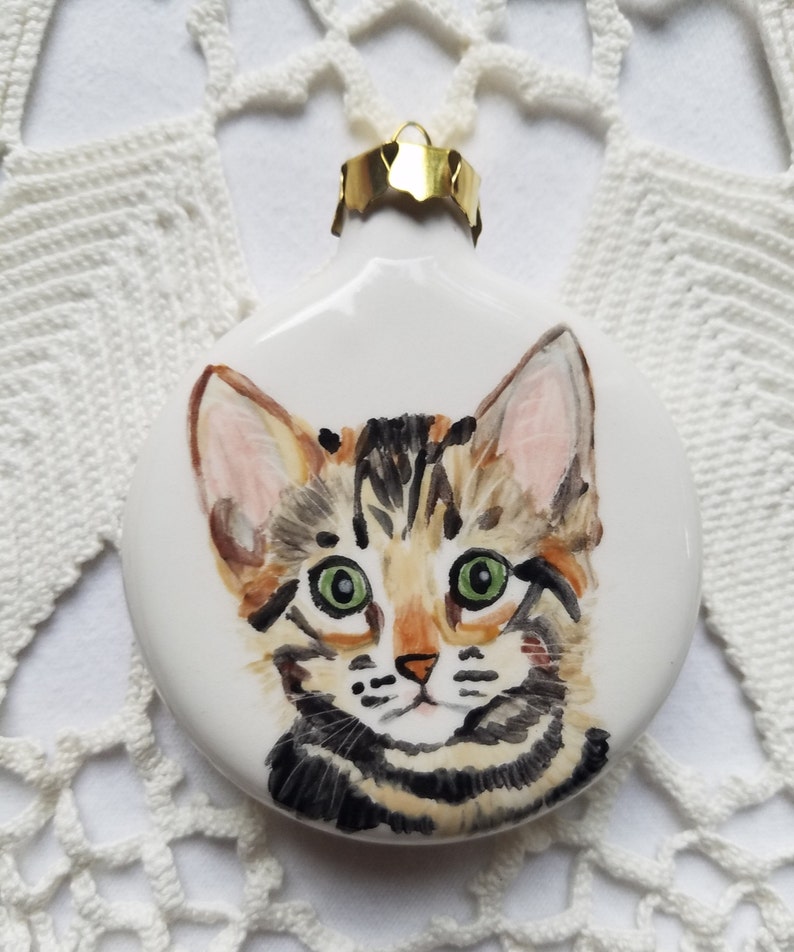 Handpainted Pet Ornament from EarthGiftsCreations – $25+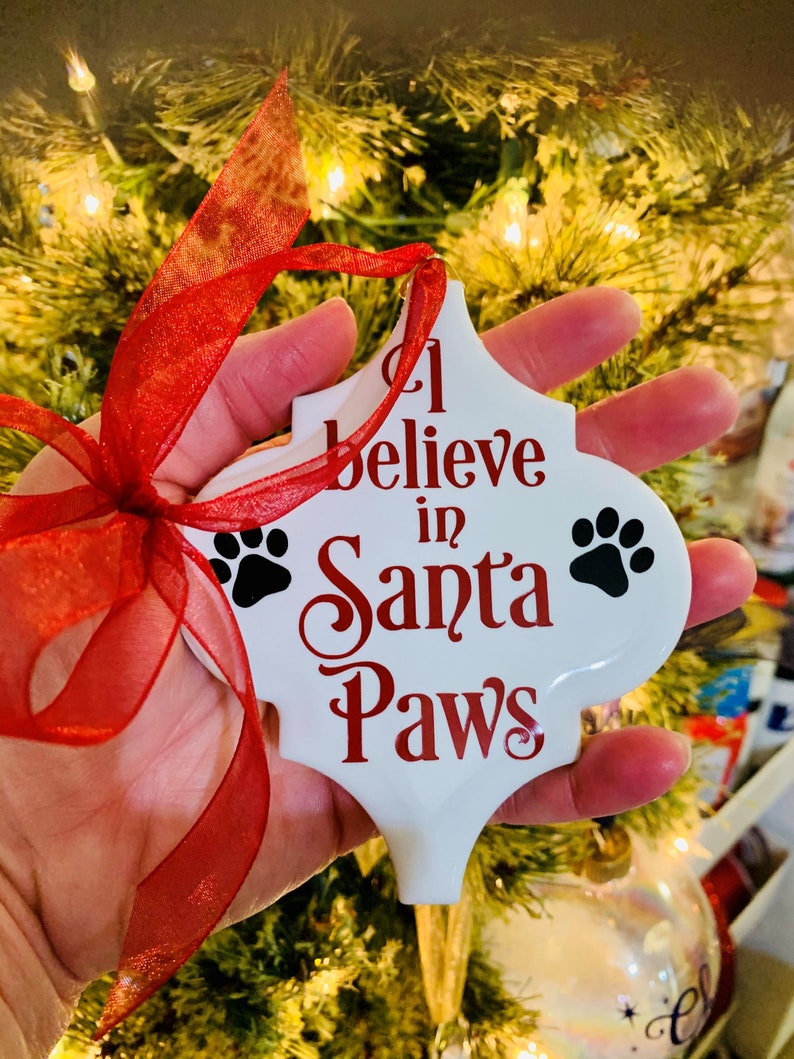 "I Believe in Santa Paws" Tile Ornament from DMDivabyDesign – $8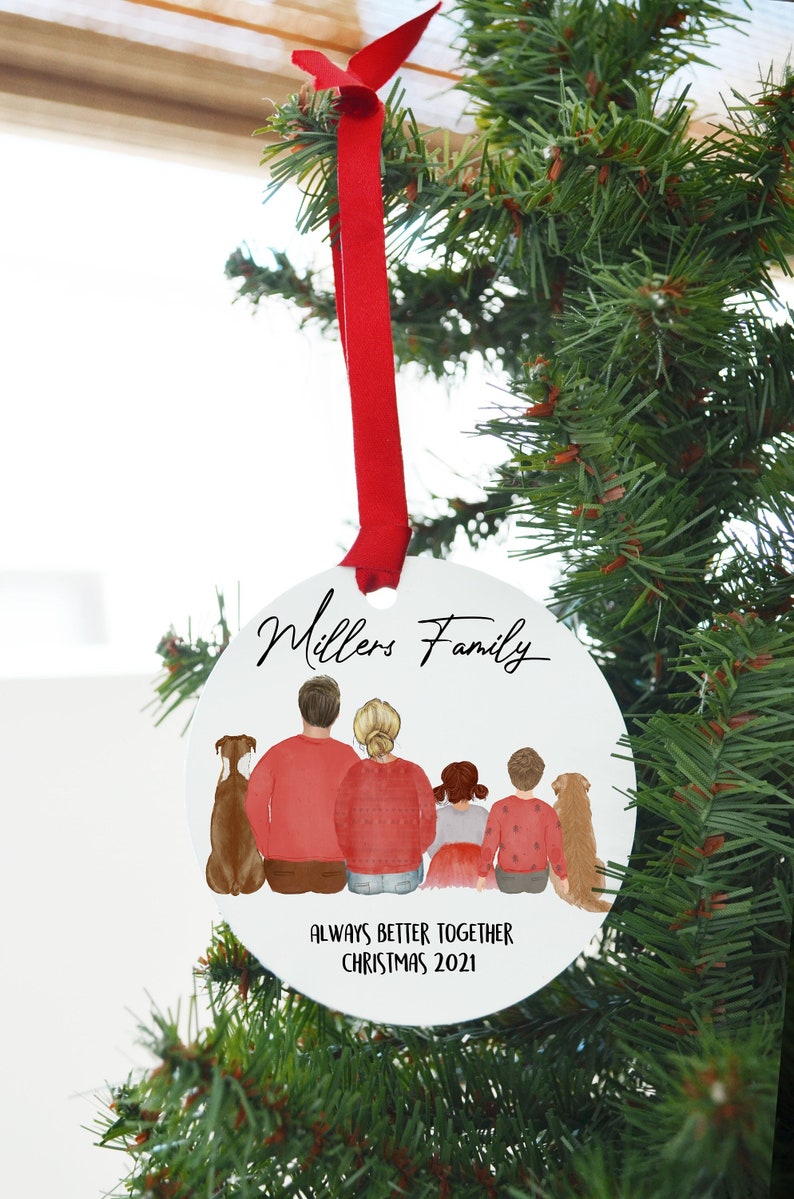 Personalized Christmas Ornament Family 2021 from GlacelisGifts – $20+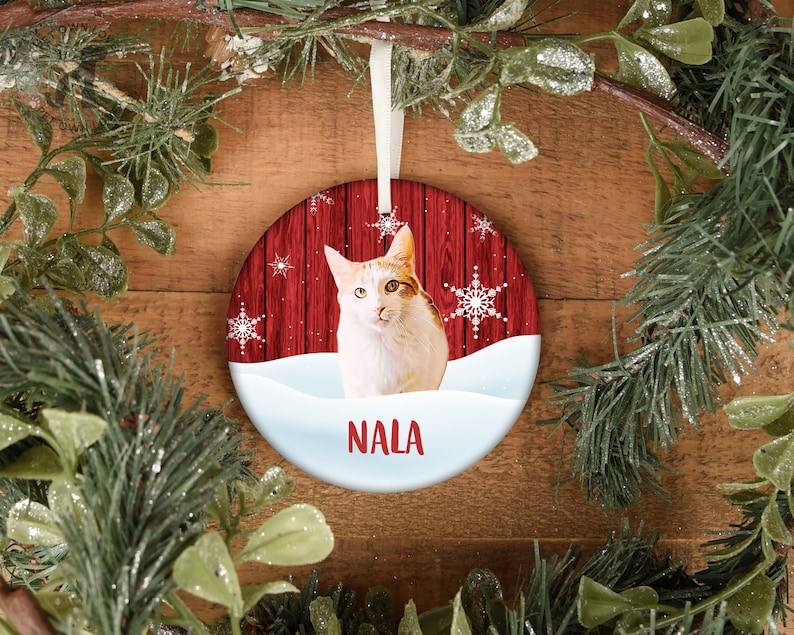 Custom Ceramic Pet Ornament from PetOwnLove – $18+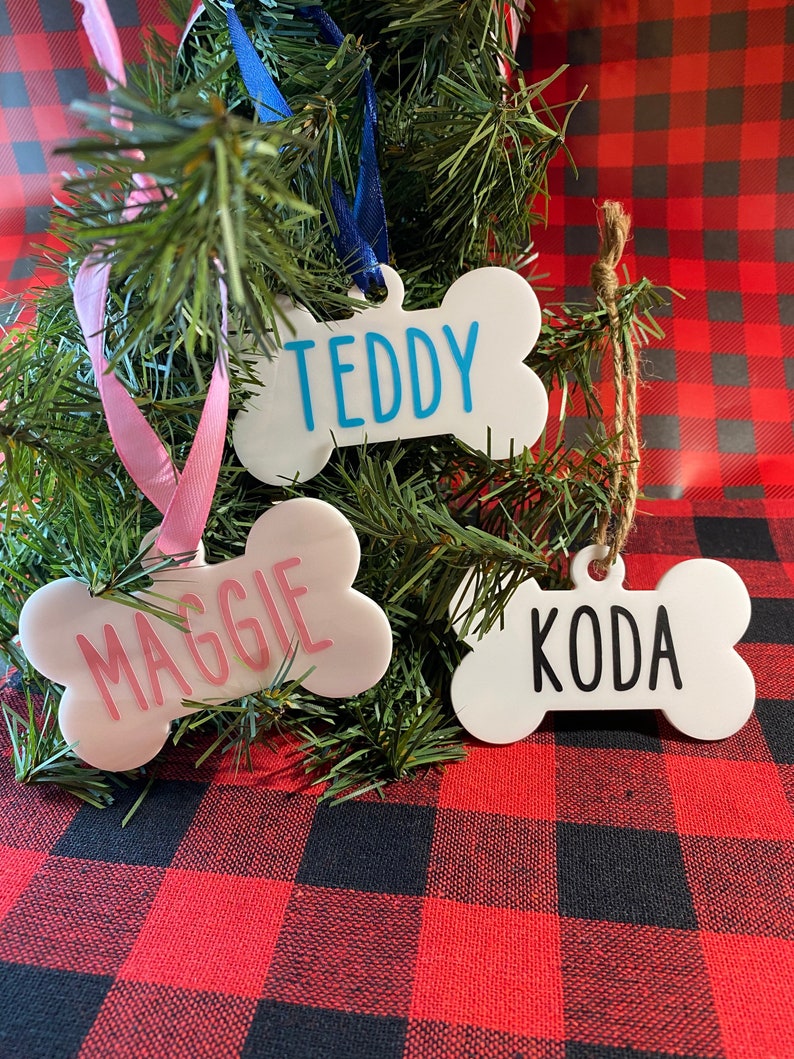 Personalized Dog Bone Ornament from NuggetStore – $8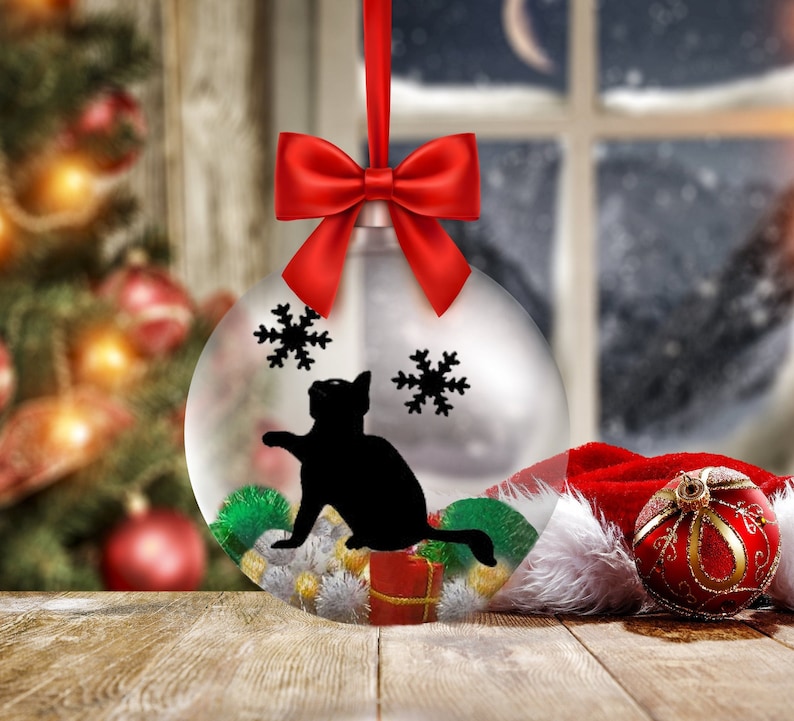 Custom Cat Silhouette Ornament from NorthTexasTreasures – $11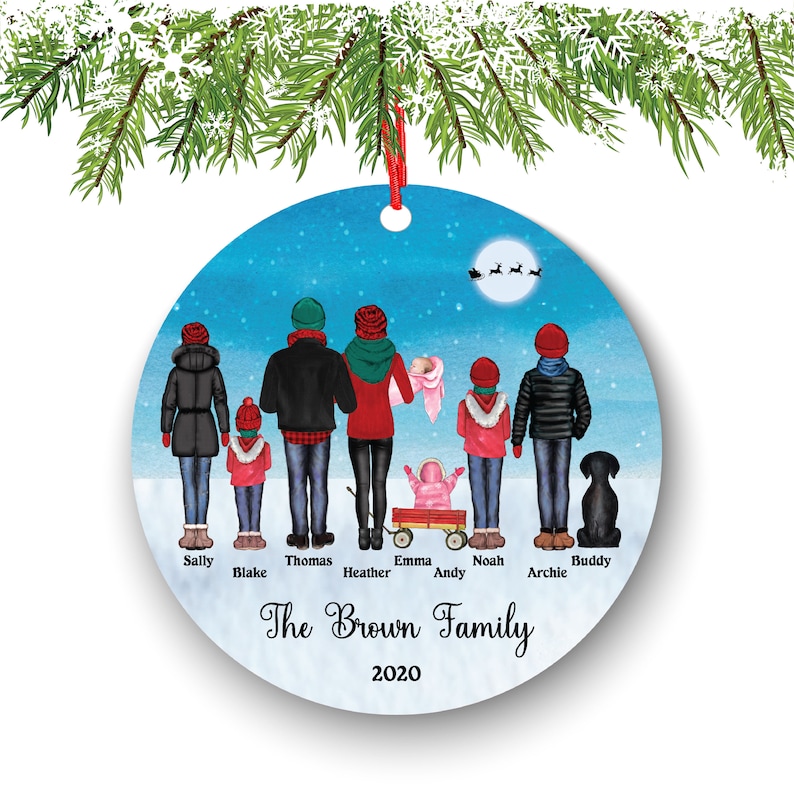 Personalized Family Ornament from aCreativePanda – $21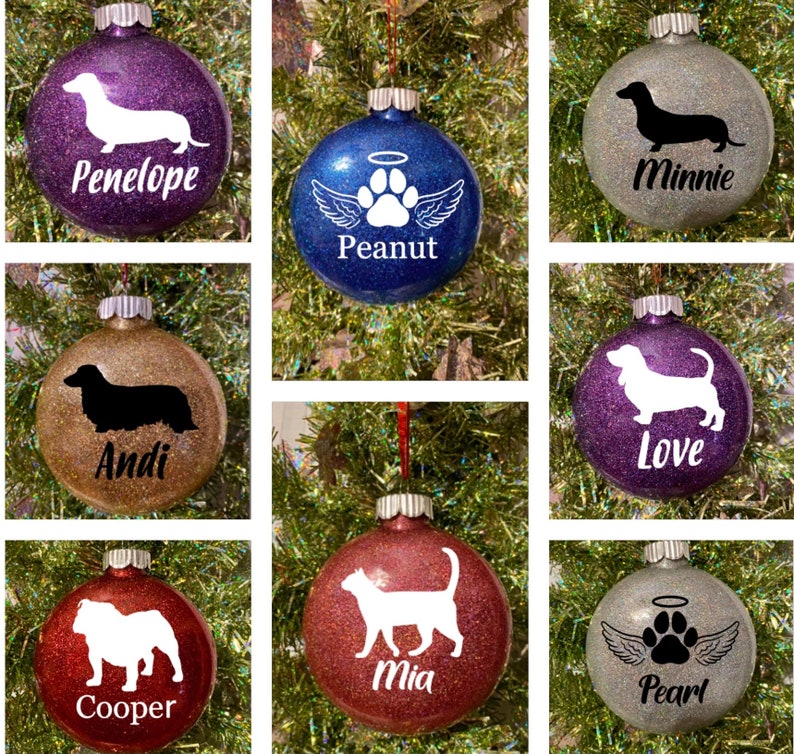 Personalized Dog Glitter Ornaments from PeanutsPaws – $9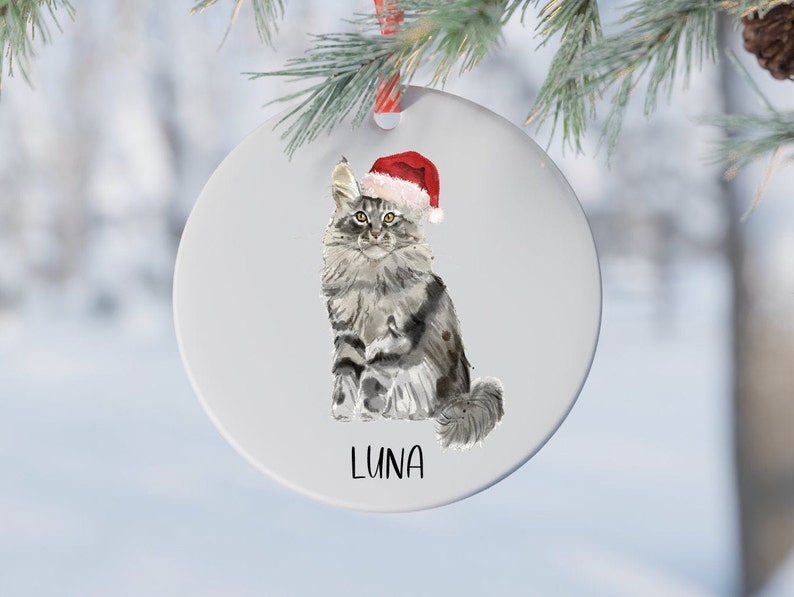 Maine Coon Ornament from ElmRidgeHome – $19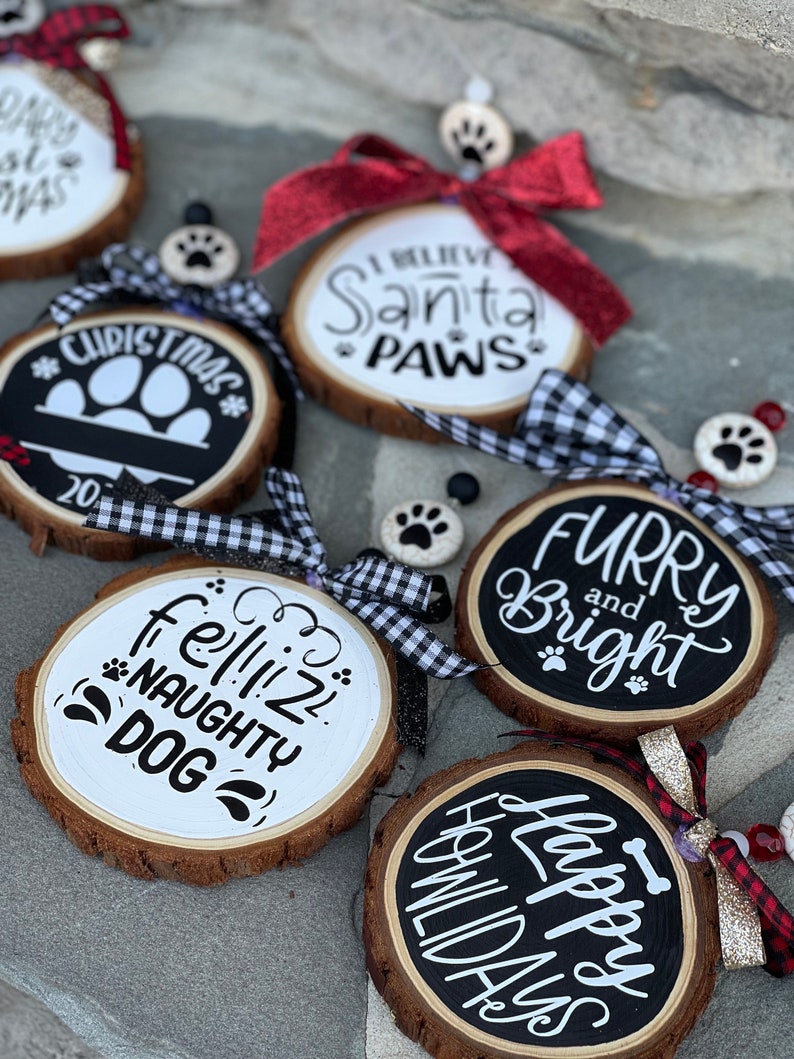 Hand Lettered Dog Themed Ornaments from PeachyPupDesign – $8 each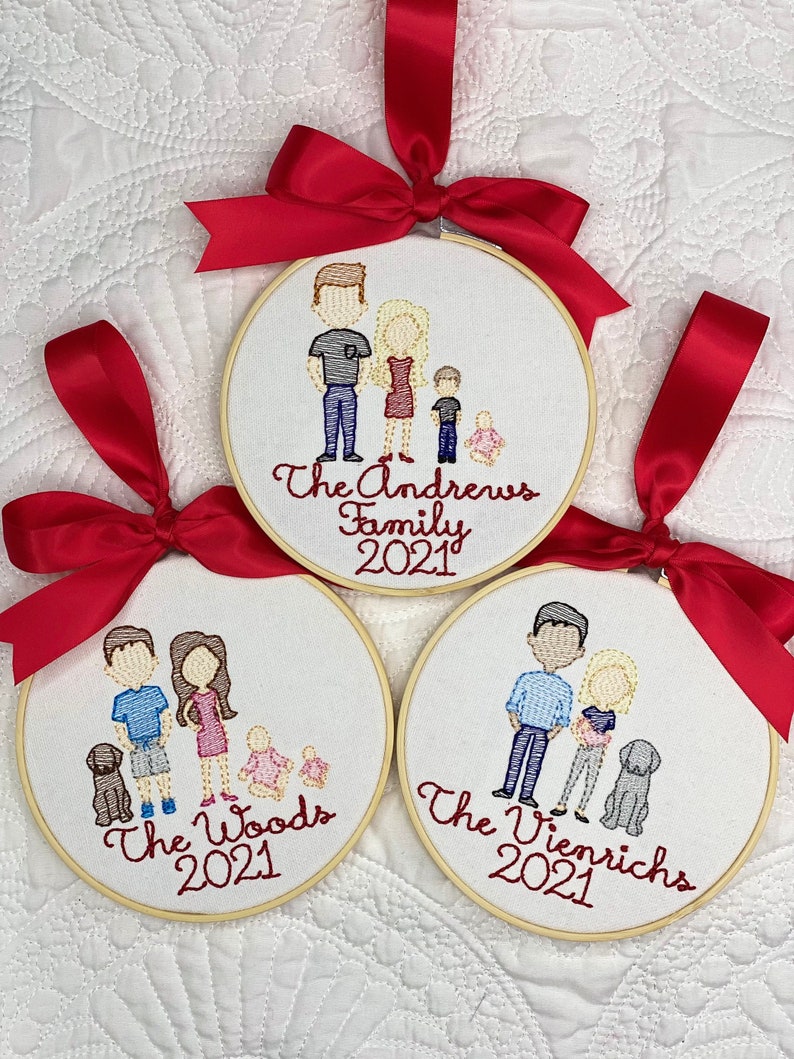 Personalized Embroidered Family Christmas Ornament from ParisHausDesigns – $18+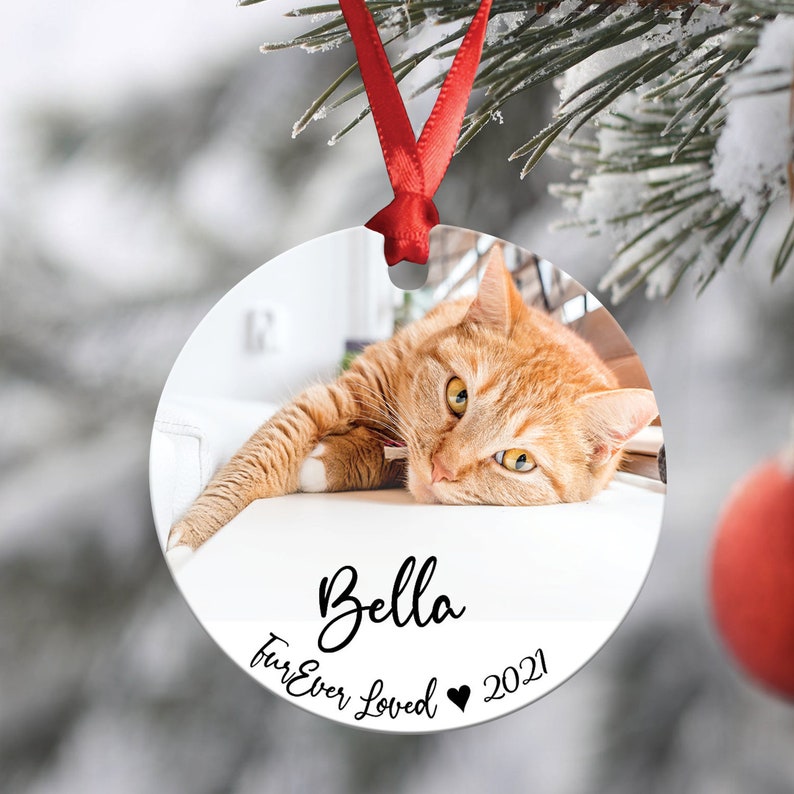 Cat Remembrance Ornament from iCustomLabel – $15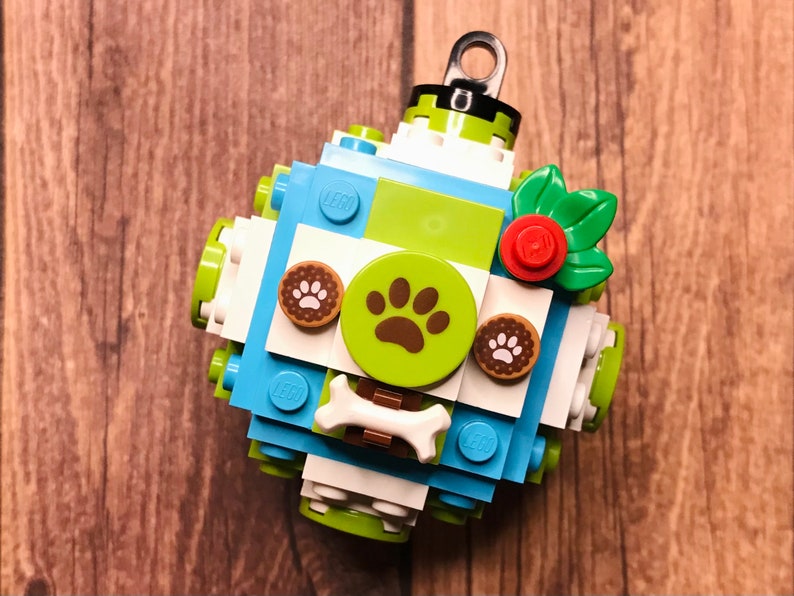 Custom Dog Pet Paw Print Themed Christmas Ornament from ForBricksAndGiggles – $20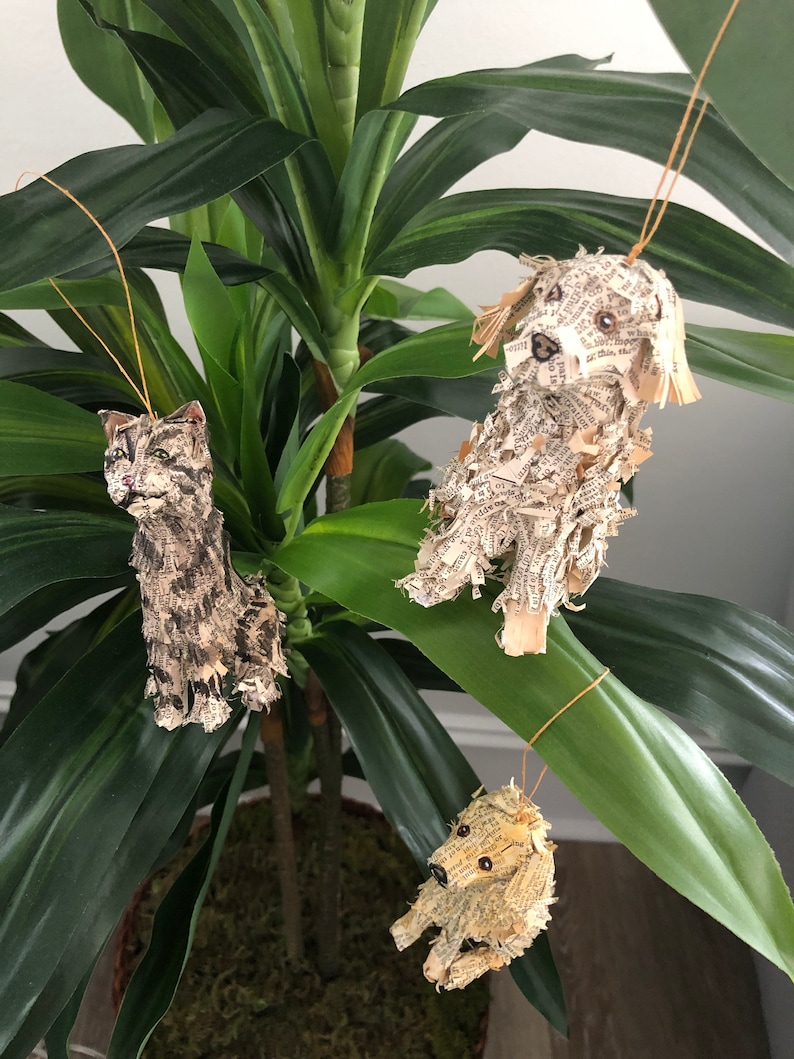 Custom Cat or Dog Paper Ornament from UniqueLeeArt – $25+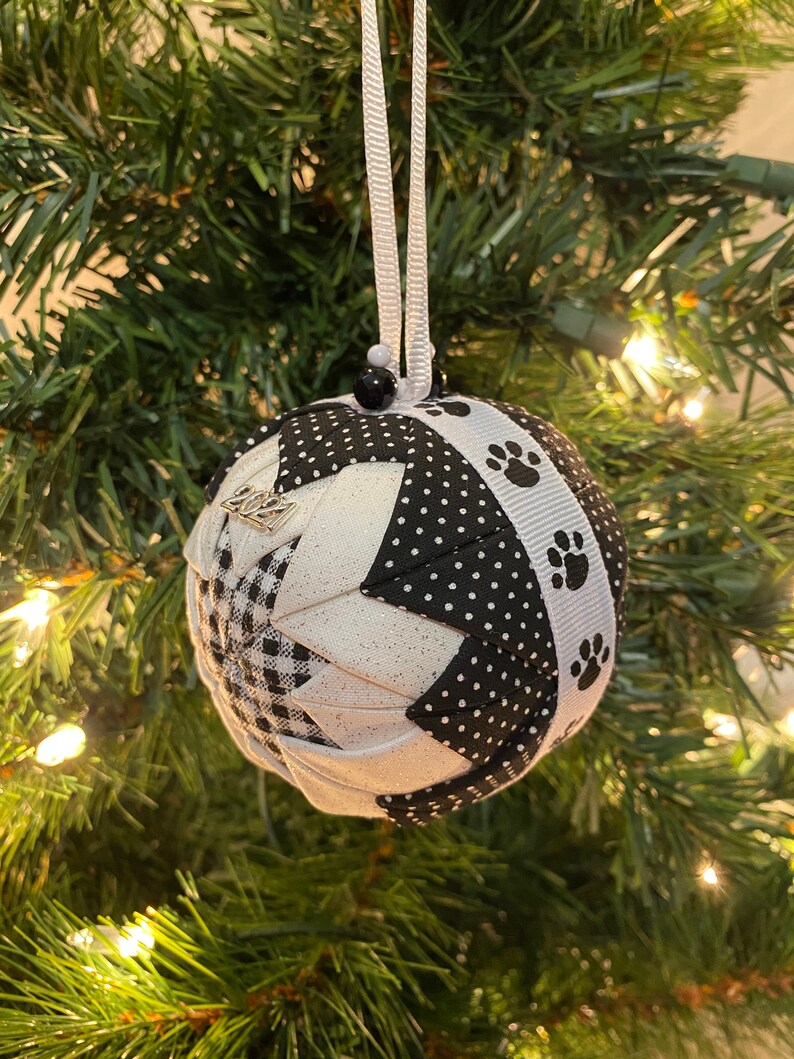 Quilted 2021 Polka Dot Paw Theme Ornament from NotSoNormalGifts – $15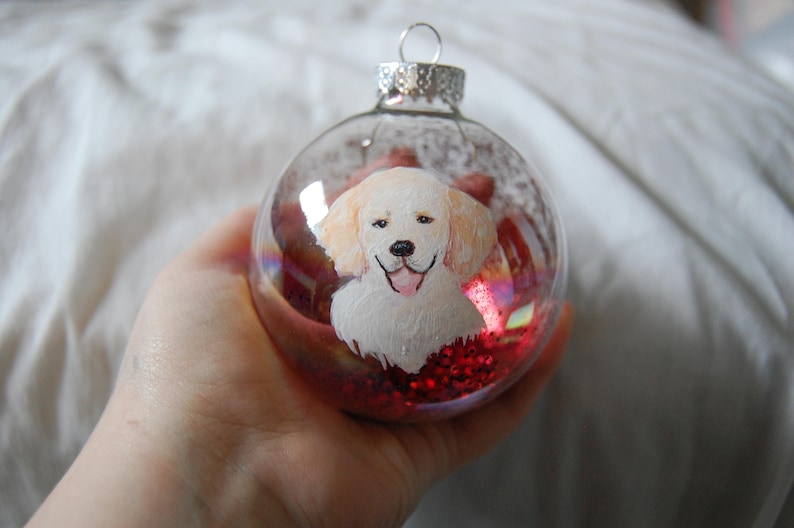 Personalized Dog Christmas Ornament from mangoxtree – $20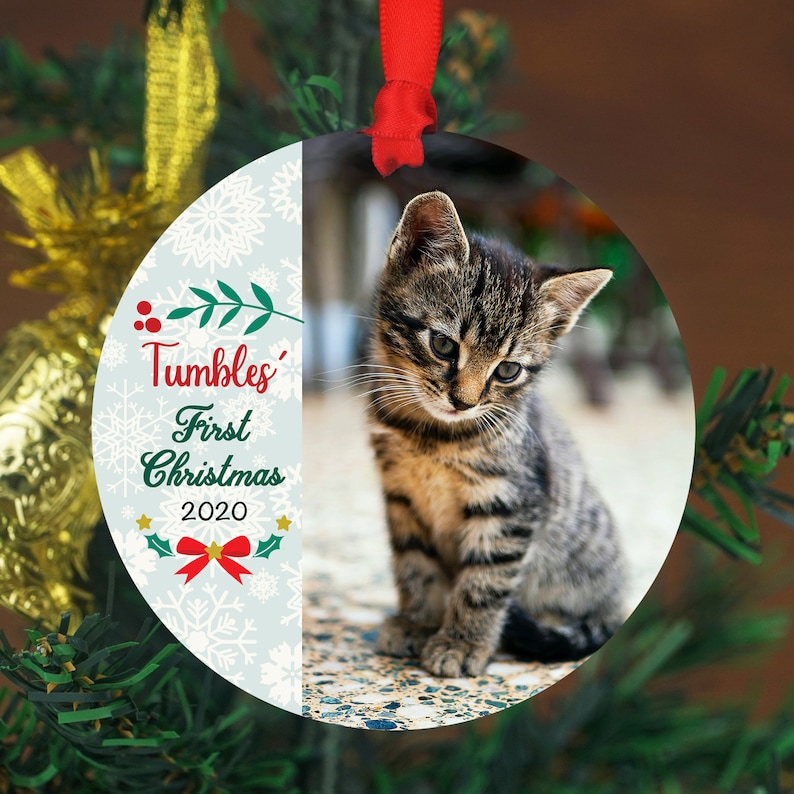 Cat's First Christmas Ornament from ShinerPhoto – $16+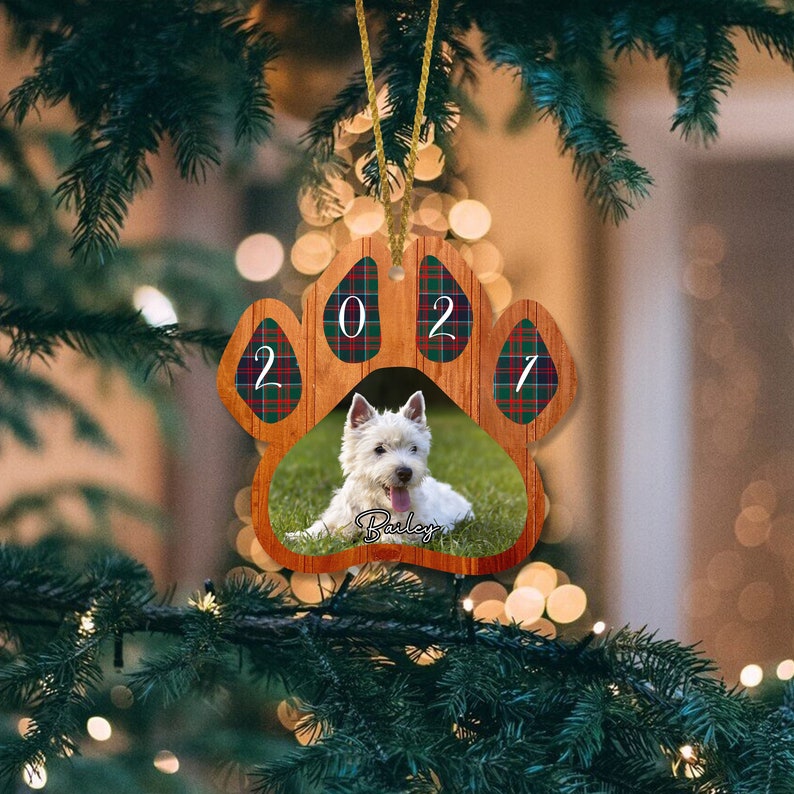 Personalized Paw Print Ornament from OrangeHunShop – $5+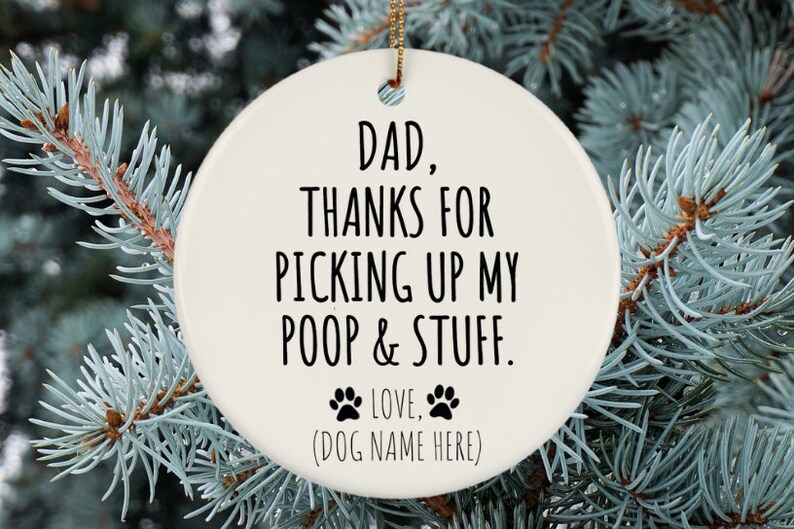 "Dad, thanks for picking up my poop and stuff" Ornament from Katabird – $24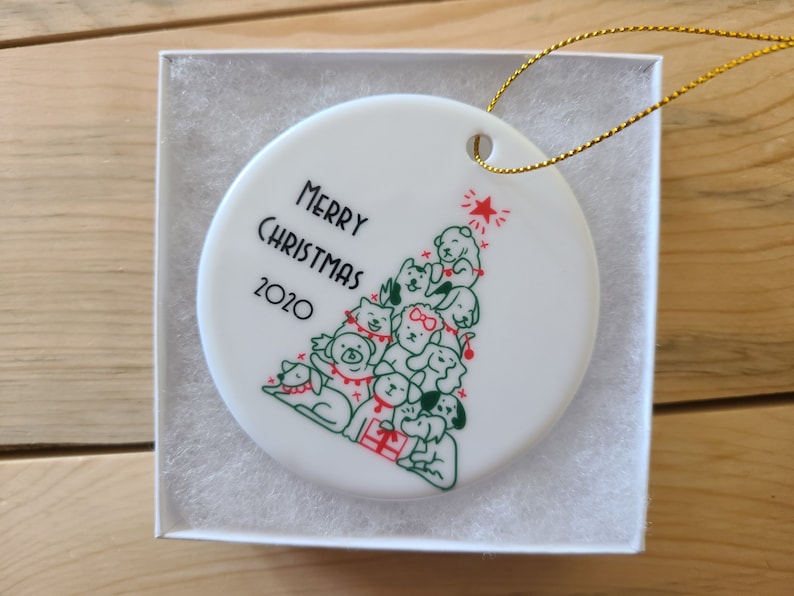 Dog Christmas Tree Ornament from MommaBeckysCrafts – $25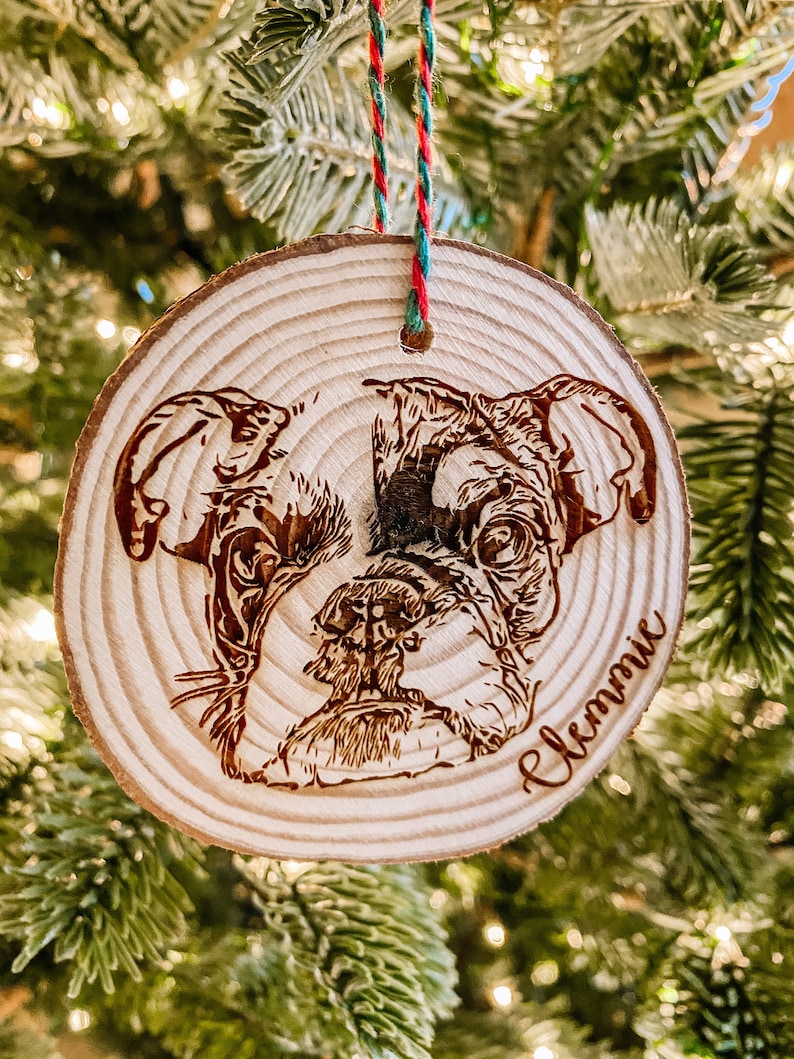 Custom Laser Engraved Wood Ornament from thRUFFtyPup – $20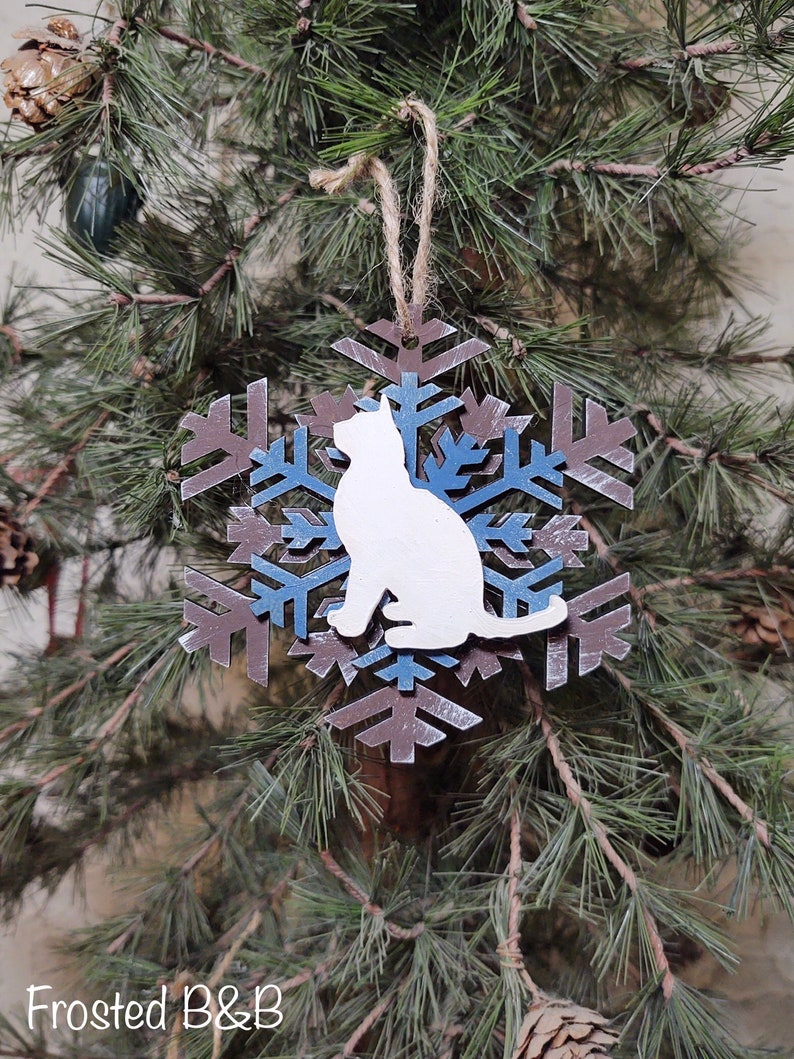 Cat Themed Wooden Snowflake Ornament from EndlessEtching – $7
Dog Themed Wooden Snowflake Ornament from EndlessEtching – $7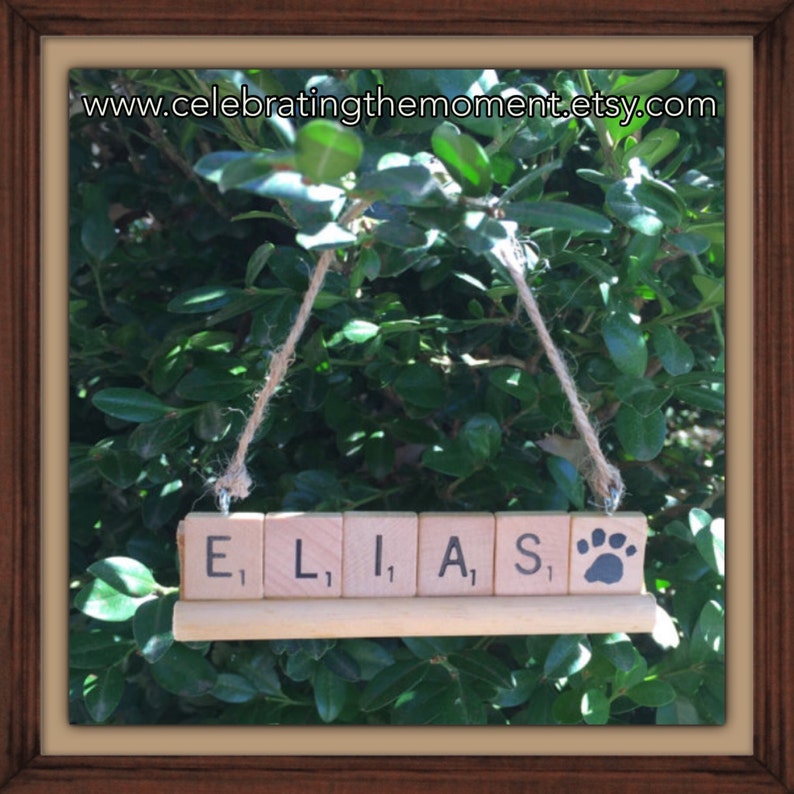 Scrabble Tile Pet Ornament from CelebratingTheMoment – $15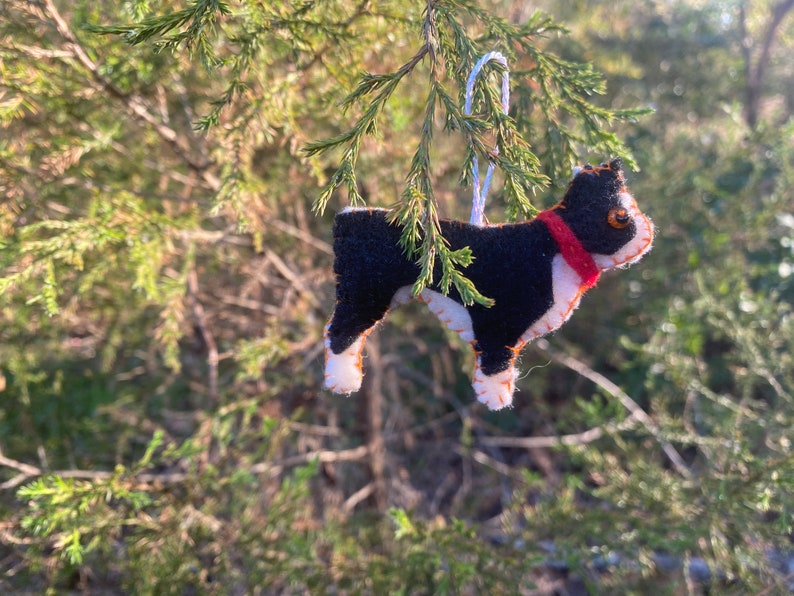 Custom Felt Pet Ornament from PaintedponiStudio – $16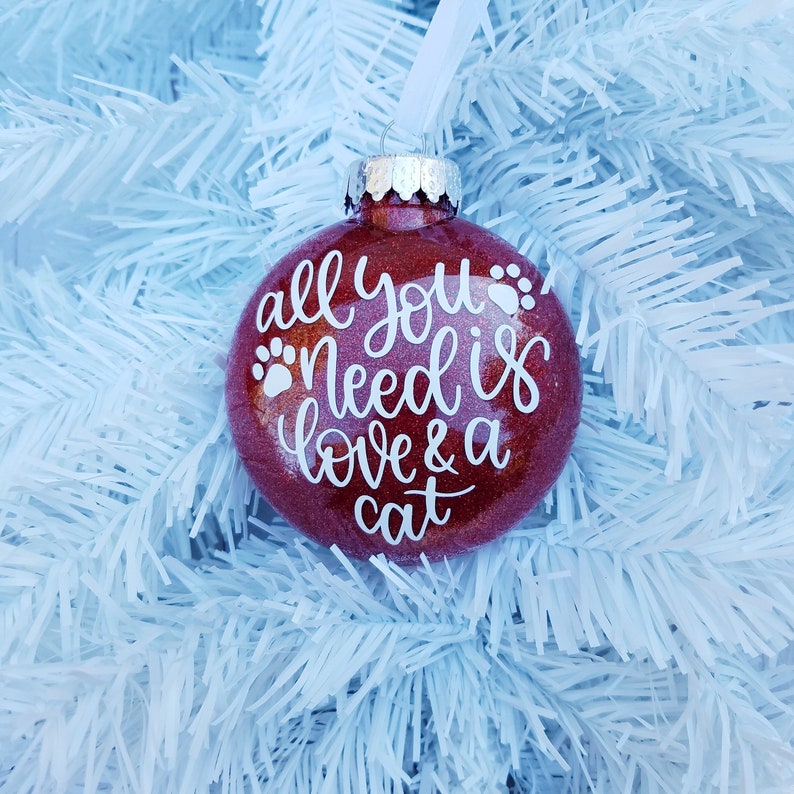 "All You Need is Love & A Cat" Ornament from TinyPawsCreationsUS – $11+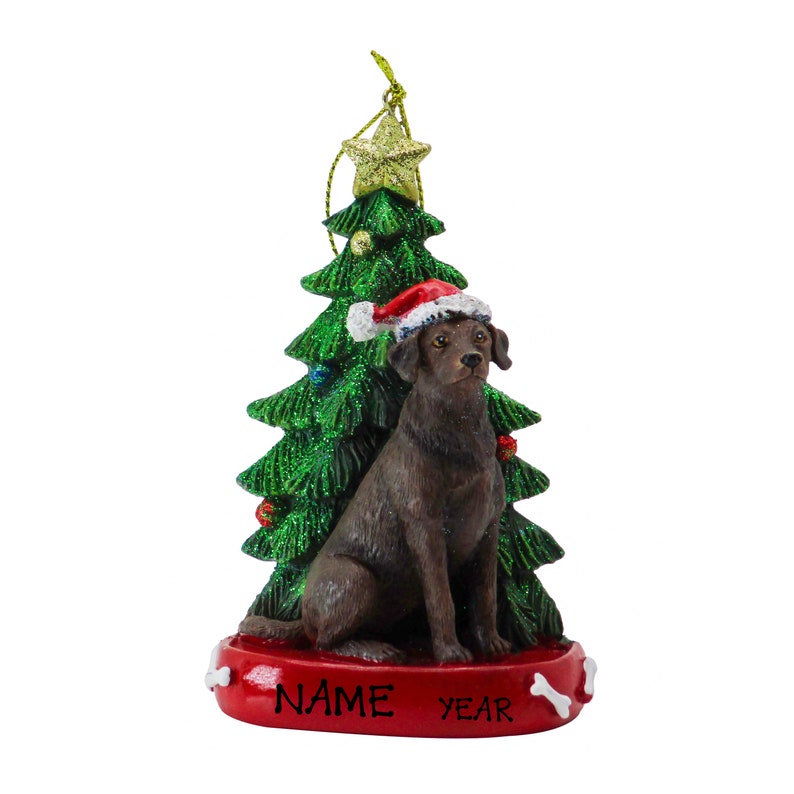 Chocolate Labrador Personalized Christmas Ornament from ChristmasShoppeUS – $16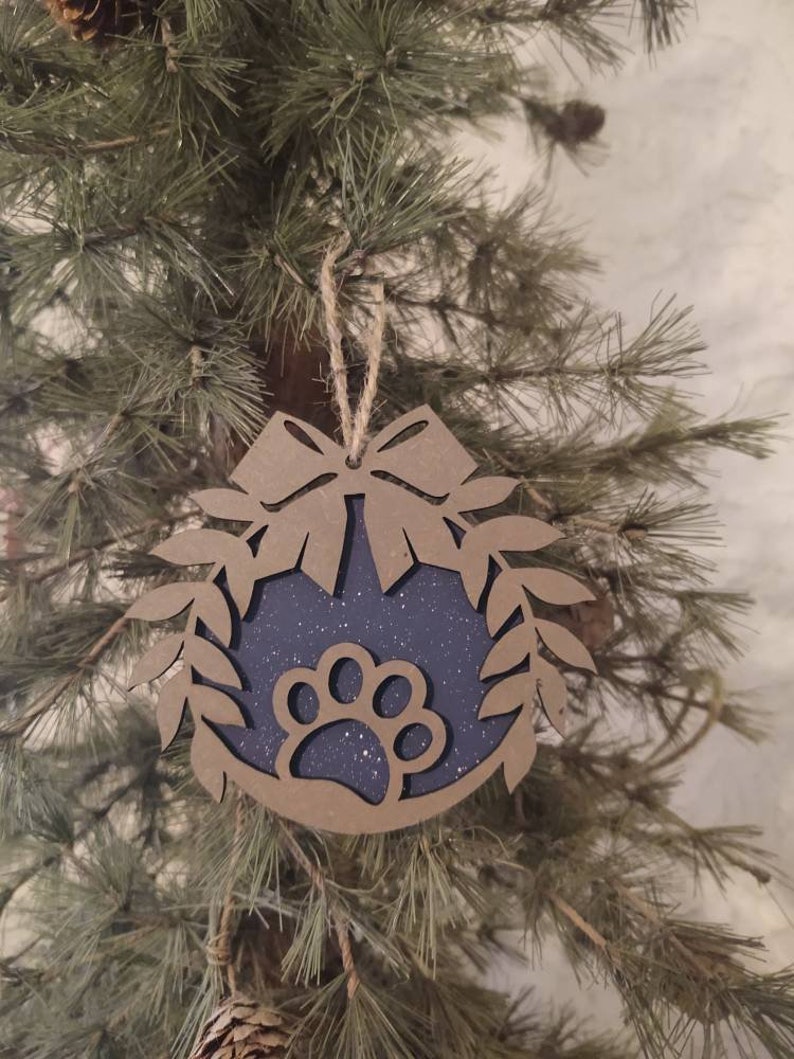 Paw Print Wooden Ornament from EndlessEtching – $8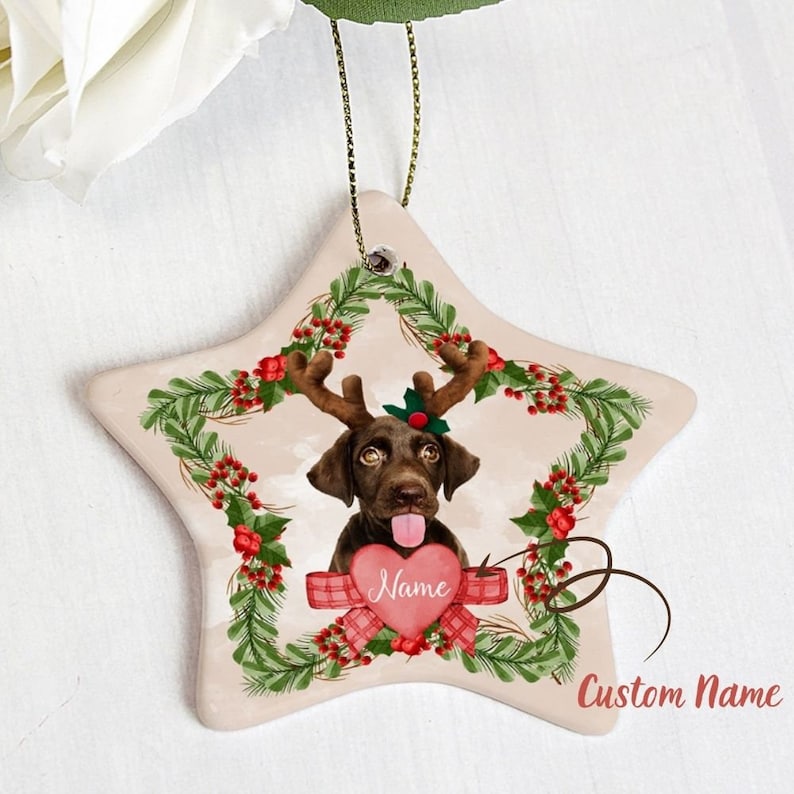 Custom Ceramic Pet Ornament from PolloGiftStore – $15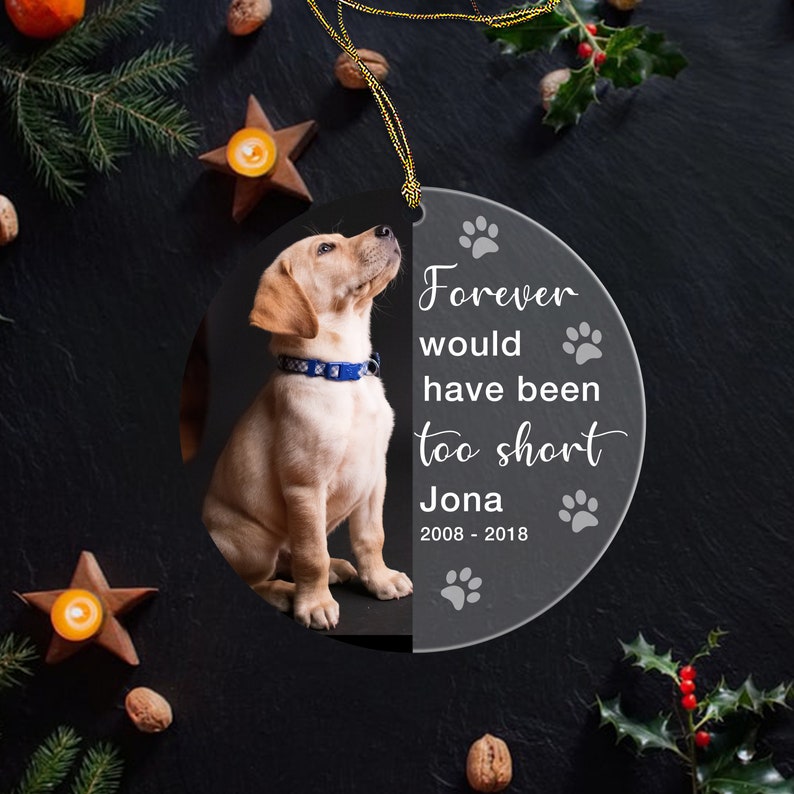 "Forever Would Have Been Too Short…" Ornament from sajahoney – $15+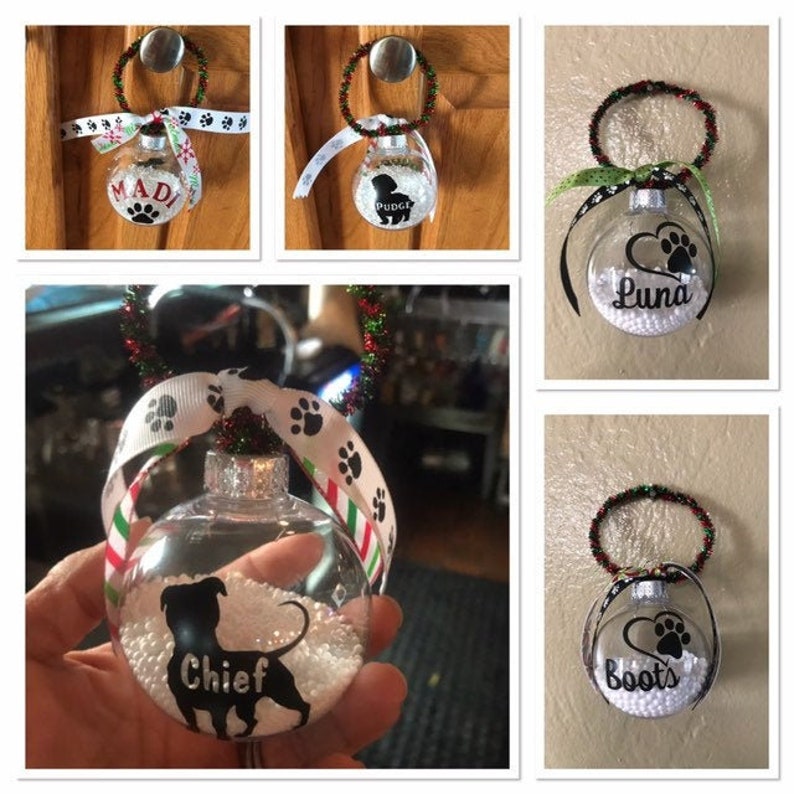 Custom Dog Silhouette Ornament from PawsitivelyRecycled – $13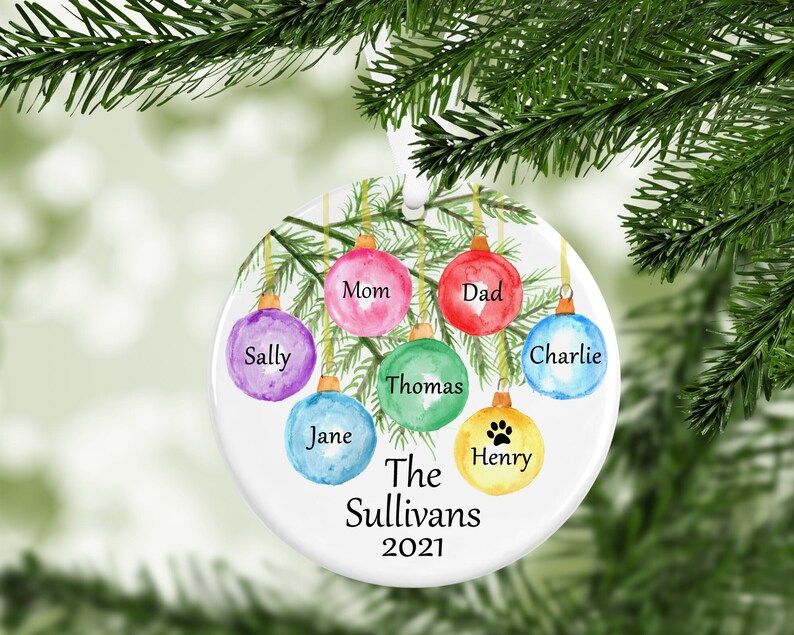 Personalized Ceramic Family Ornament from NaniStyles – $12+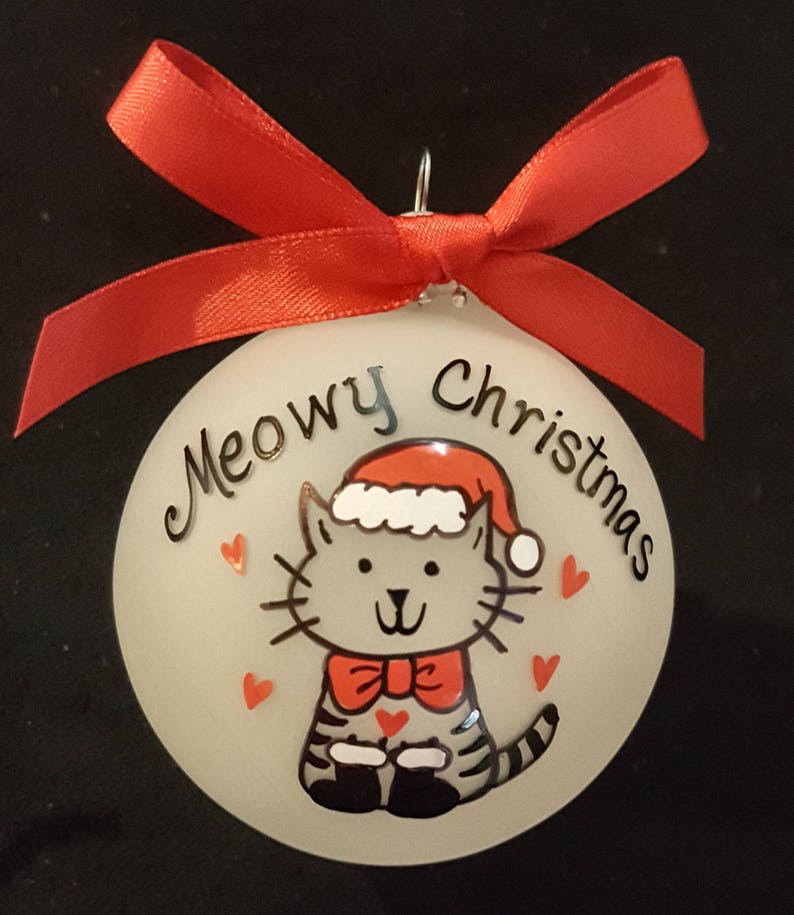 Meowy Christmas Ornament from Wurksfromheart – $25
Join one of our awesome Facebook groups to share your creations, and see what others are up to!
– EyeLoveKnots Crochet & DIY Community
– DIY Home On Rockwood Lane
– Alexandra Lane Lifestyle
Linked Up To…
Beautifully Made Link Party for Home Decor #188 – Across the Blvd
Happiness is Homemade Link Party #400 – Decor Craft Design
You're the Star Blog Hop – Decor Craft Design
Unlimited Link Party 37 – Grammy's Grid
Share the Wealth Link Up #6 – My Big Fat Menopausal Life
Hearth and Soul Link Party – April, the 21st Century Housewife
Link-Up Potpourri #17 – My Bijou Life
613th Inspire Me Tuesday – A Stroll Thru Life
Fabulous Party 397 – Lou Lou Girls
Spread the Kindness Link Up #248 – Shelbee on the Edge
All About Home – Common Ground Blog
Party in Your PJs #384 – The Apple Street Cottage
Wonderful Wednesday – Oh My Heartsie Girl
Thursday Favorite Things Link Party #515 – An Artful Mom
Encouraging Hearts and Home Blog Hop – Slices of Life
Grace at Home No. 445 – Imparting Grace
Home Matters Linky Party #356 – Modern on Monticello
Create, Bake, Grow & Gather Party #494 – Shabby Art Boutique
Funtastic Friday – Simply Beautiful by Angela
A Morning Cup of Joe – The Cottage Market
Link Your Stuff – Annemarie's Haakblog