50 Beautiful Snowflake earrings, necklaces, bracelets and rings from Etsy Under $25 curated by On Rockwood Lane.
This post contains affiliate links for Etsy. If you make a purchase by clicking on them, I make a small commission at no extra cost to you. Thanks for your support!
Christmas is now just a week and a half away, and while it's still very much present, I've already begun thinking about Winter. I decided to look around Etsy for "Snowflake Jewelry". Living in Florida, we don't get to experience snowflakes, but I think they are just stunning.
I pulled just my top favorites, and put together this collection of 50 Snowflake Earrings, Necklaces & Bracelets Under $25 from Etsy. There are some other great pieces that didn't make it into my post if you want to check them out in my Christmas Cheer & Winter Wishes collection on Etsy.
If you missed last week's Etsy collection, I shared 50 Christmas Shirts for Women Under $30, and 25 Etsy Angel Crochet Pattern on my sister blog, EyeLoveKnots.
All prices and availability as of 12.14.21
If you need more gift ideas, check out some of my Etsy Favorite Collections:
Now, Let's See Those Christmas Shirts!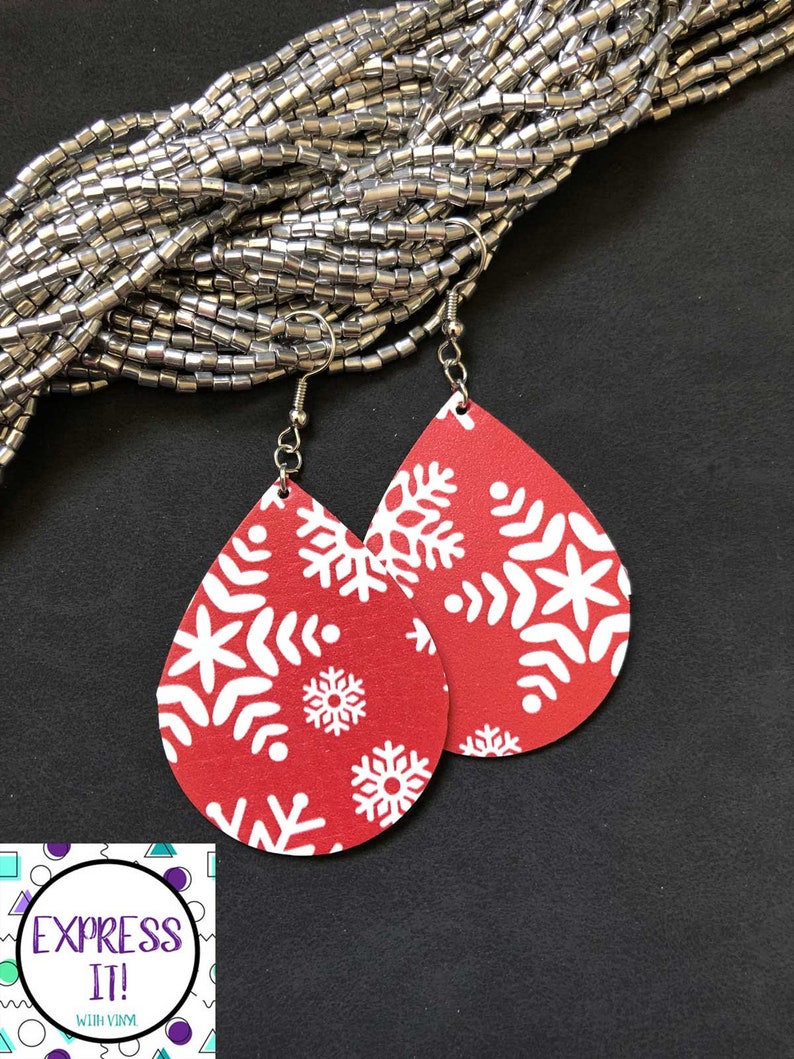 Red Snowflake Themed Faux Leather Teardrop Earring from ExpressItWithVinylCo – $5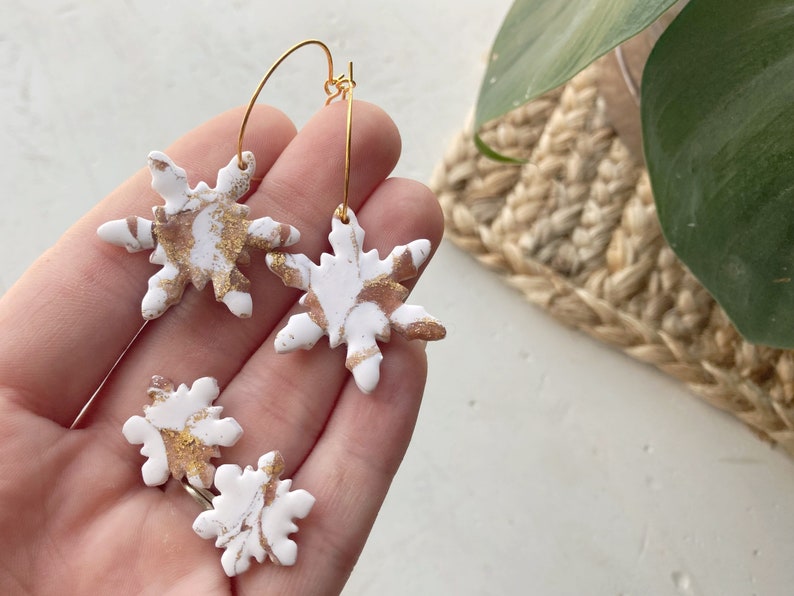 Snowflake Hoop Earrings from BelleAndBeanDesigns – $8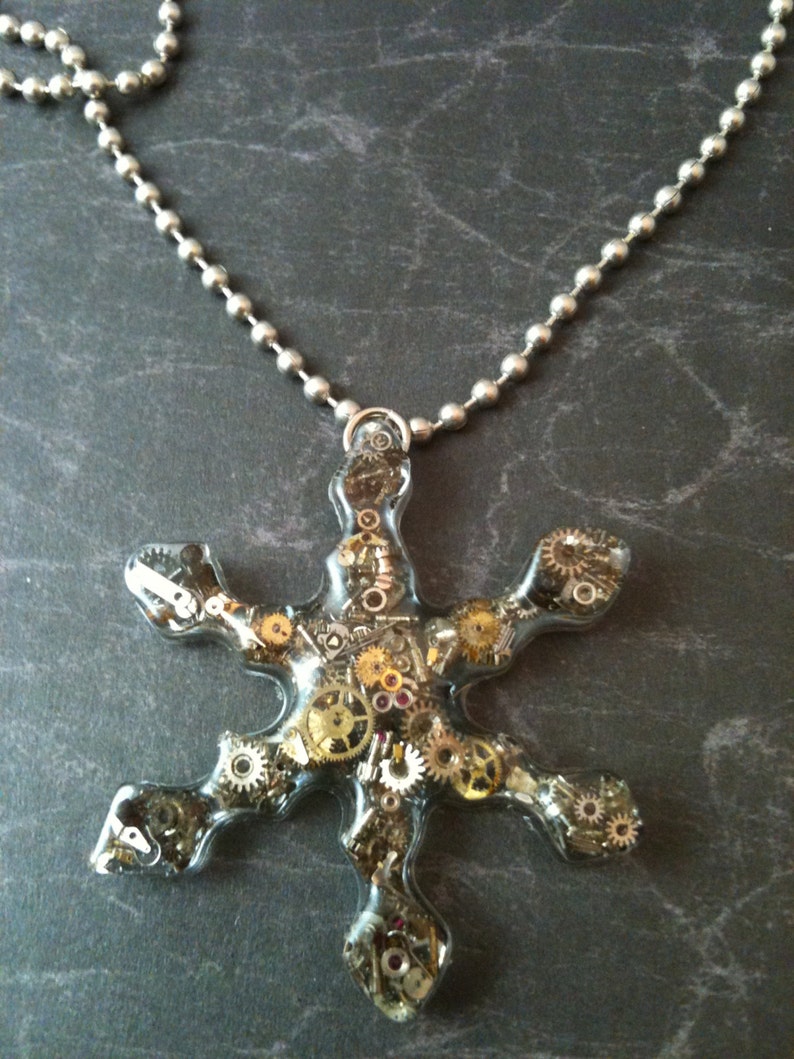 Steampunk Clockwork Clutter Snowflake Necklace from DreaminSteam – $12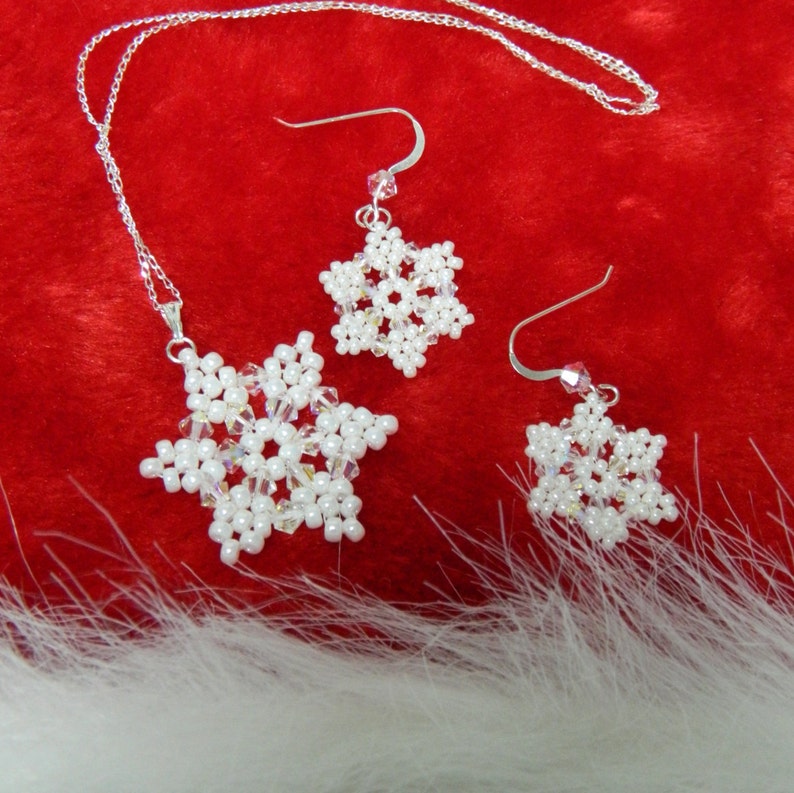 Beaded Crystal Snowflake Earrings and/or Necklace from LindaCreations4U – $19+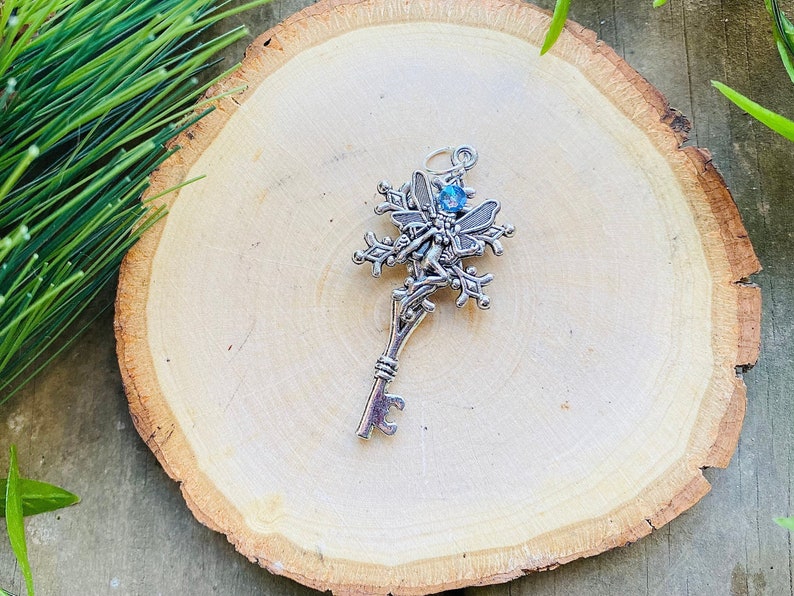 Snow Fairy Skeleton Key Necklace from MysticalFolk – $13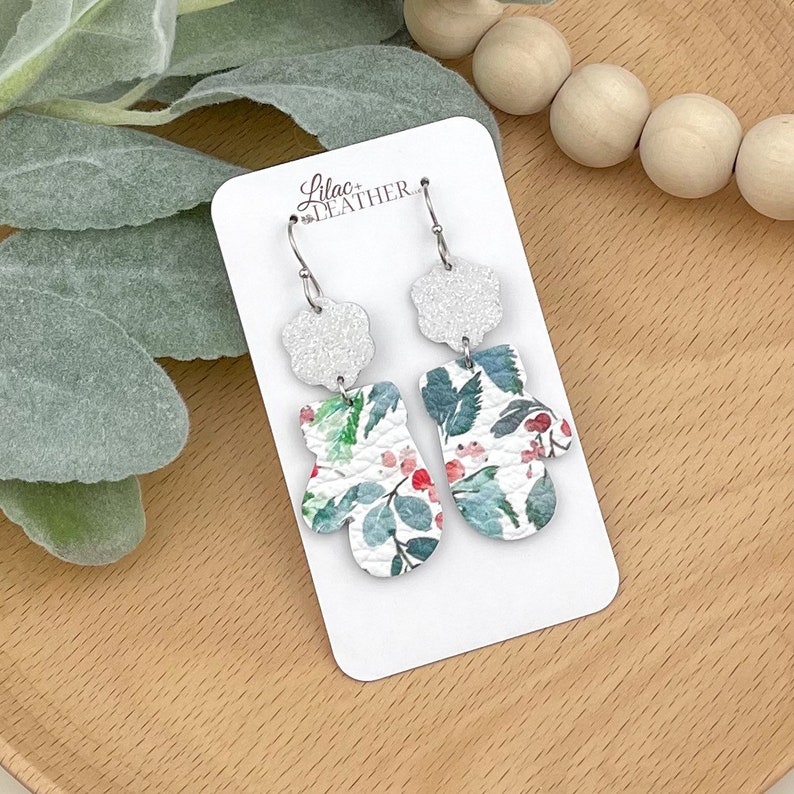 Snowflake Mitten Earrings from LilacAndLeatherLLC – $9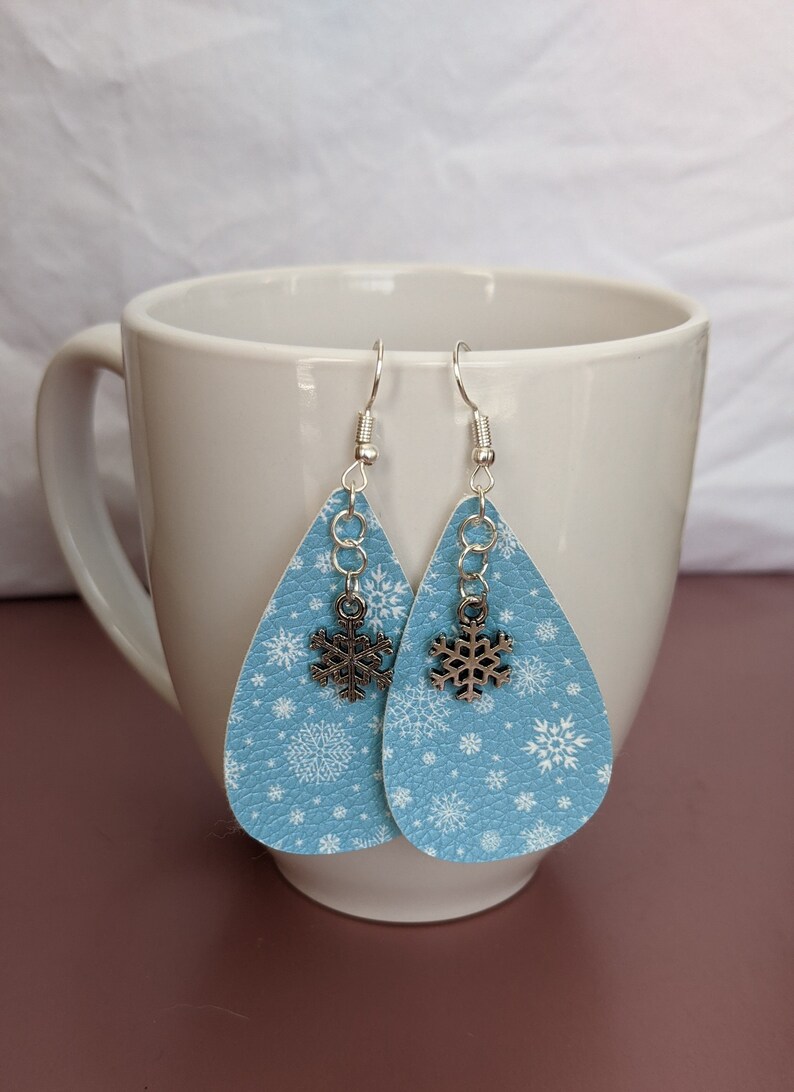 Snowflake Faux Leather Earrings from PassionatelyPeterson – $11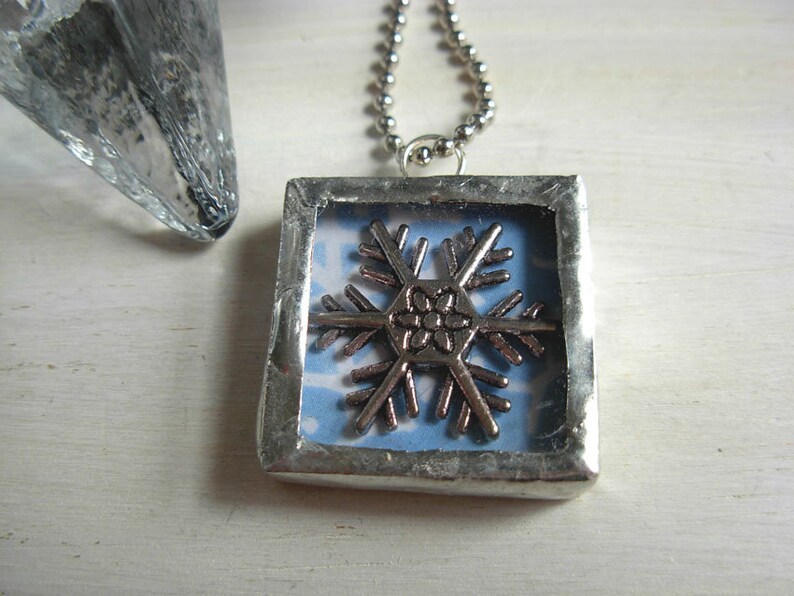 Silver Snowflake Charm Pendant from bywayofsalem – $18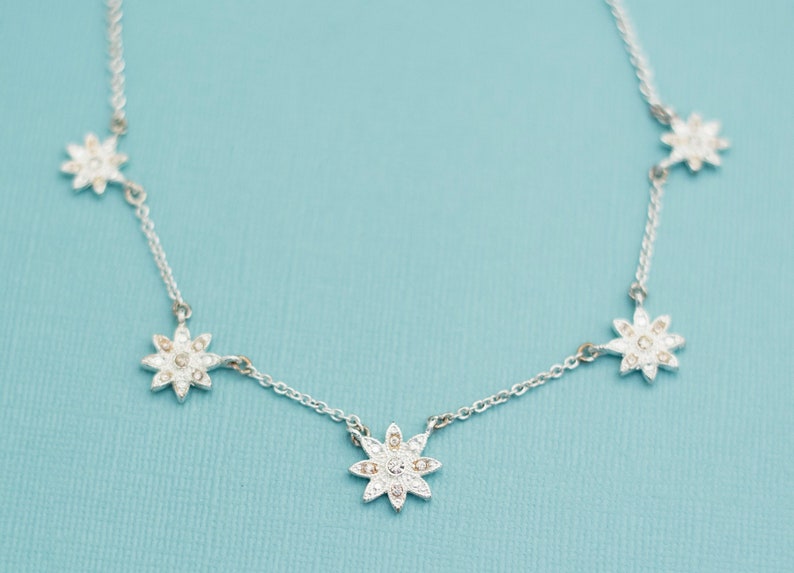 Vintage Avon Snowflake Silver Necklace from EnchantingVintageUS – $17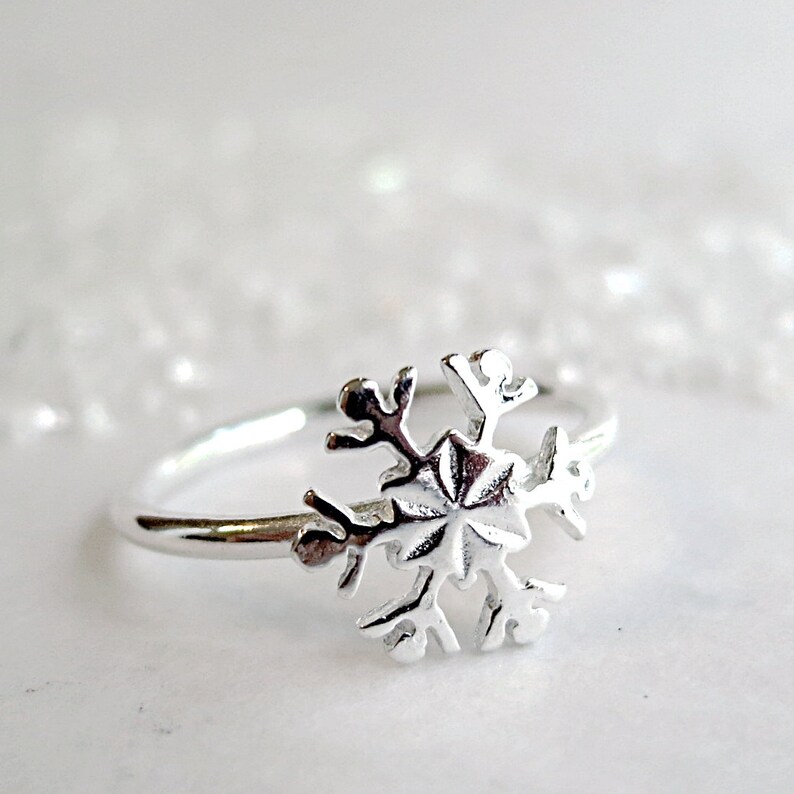 Sterling Silver Snowflake Ring from BarronDesignStudio – $23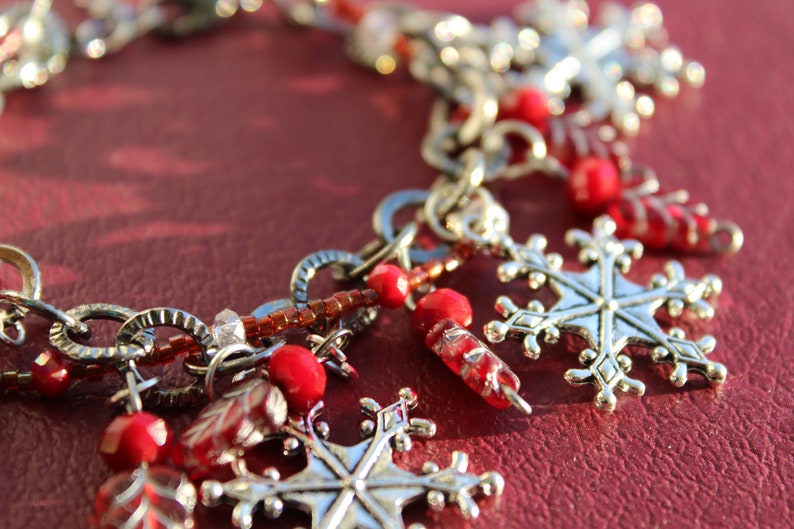 Snowflake Charm Bracelet from RockaLaVie – $25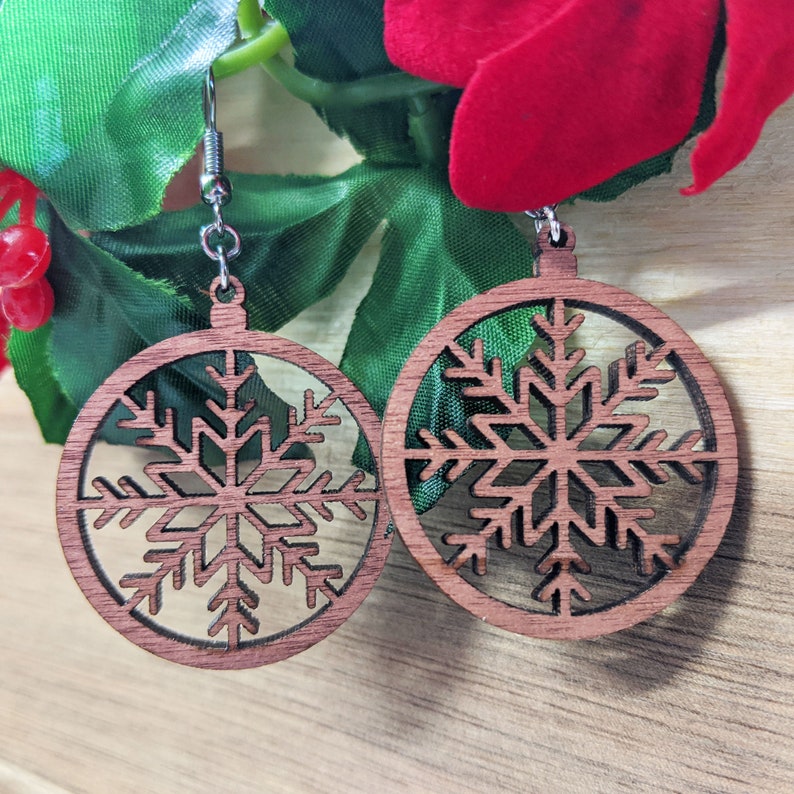 Rustic Wood Dangling Earrings from TheSapphireSquirrel – $16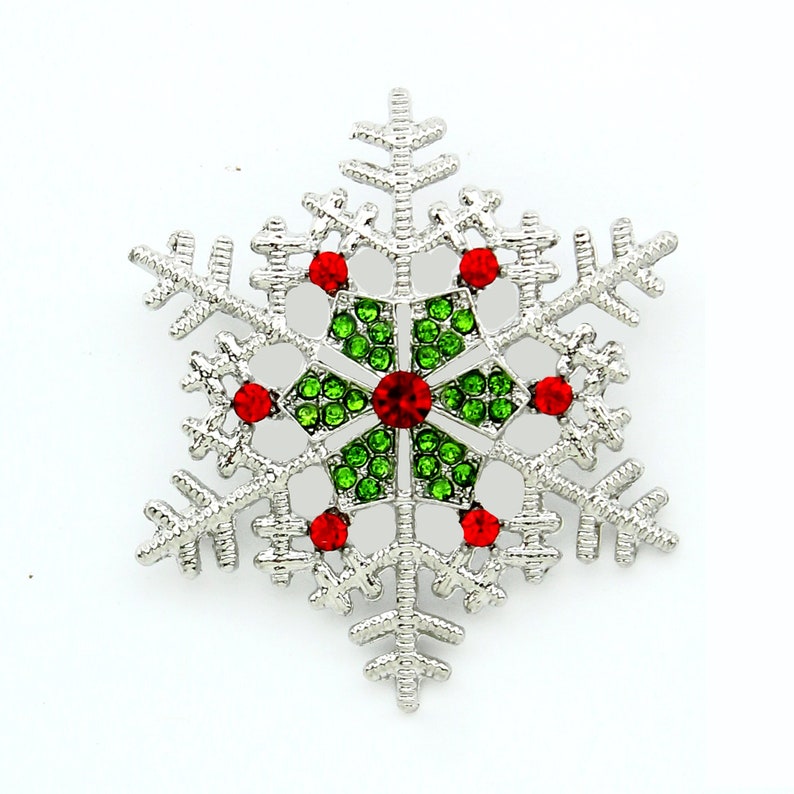 Snowflake Brooch from Crystalitzy – $23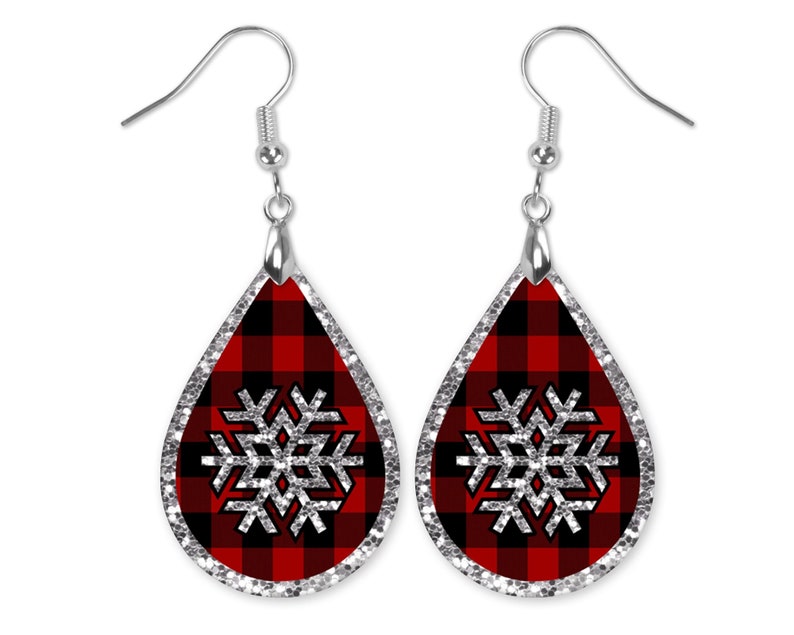 Buffalo Plaid Snowflake Earrings from PaintedPugCreations – $14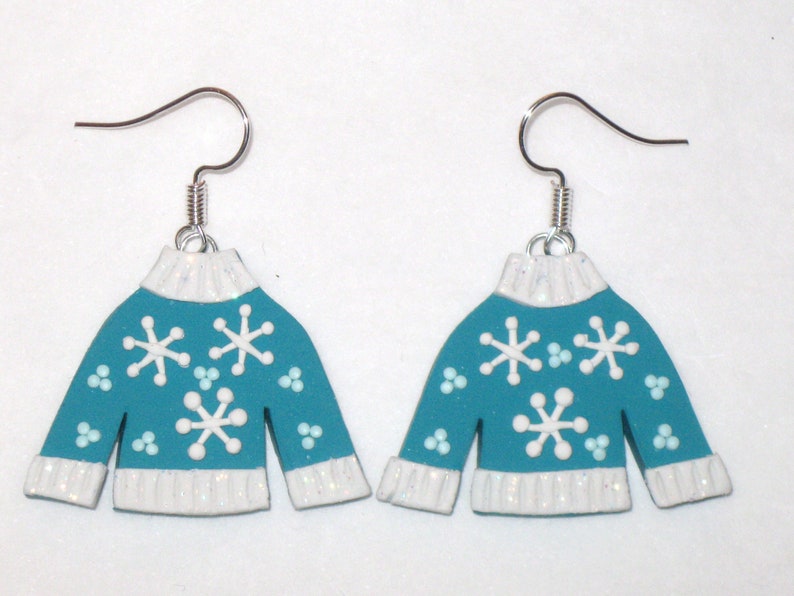 Ugly Sweater Earrings from UniqueJewelryByJen – $12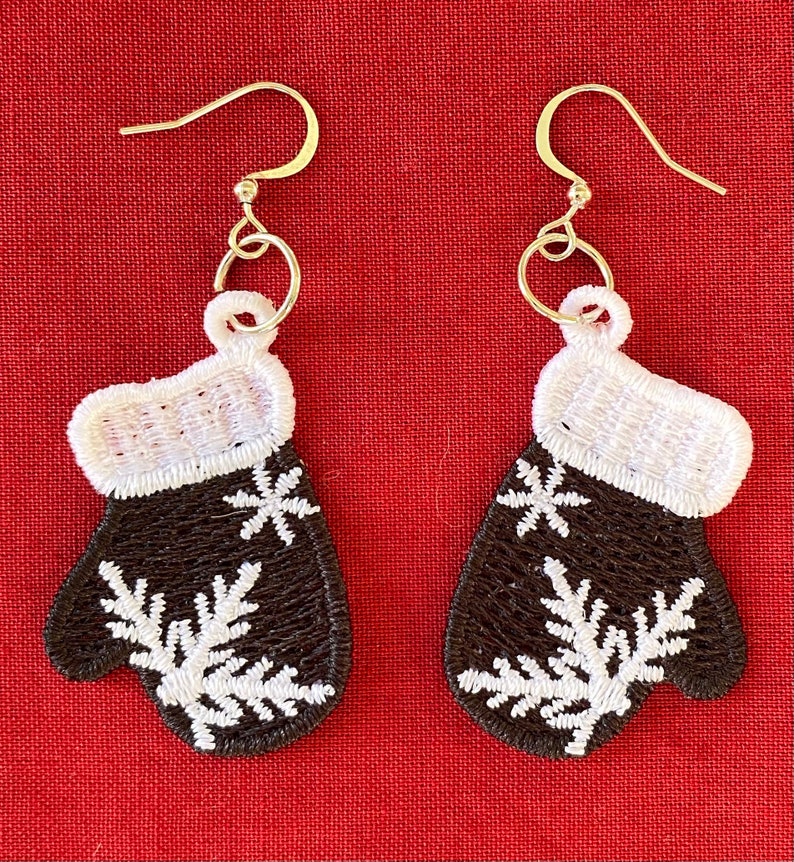 Winter Snowflake Mitten Embroidered Lace Earrings from SewJiJi – $14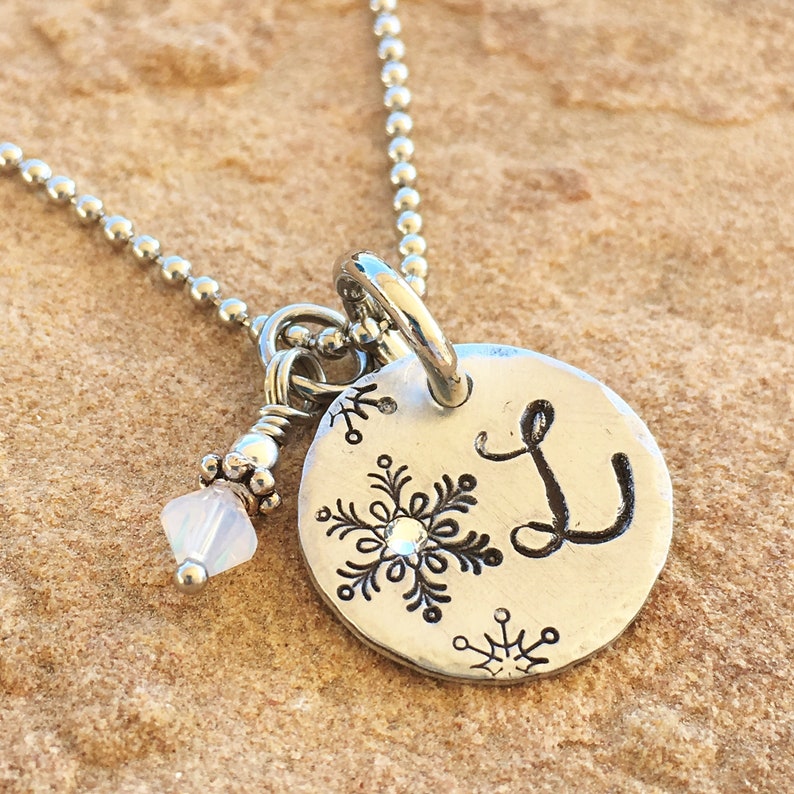 Monogram Snowflake Necklace from StampedSerendipity – $14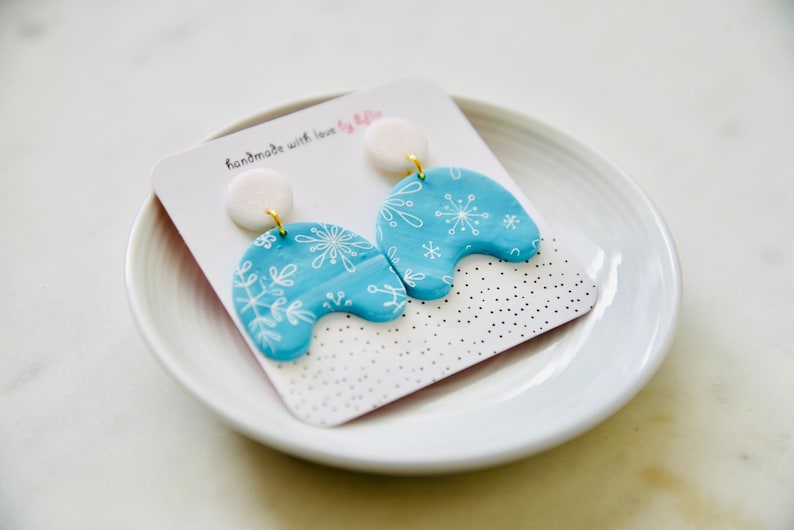 Snowflake Blue Earrings from Eflie – $14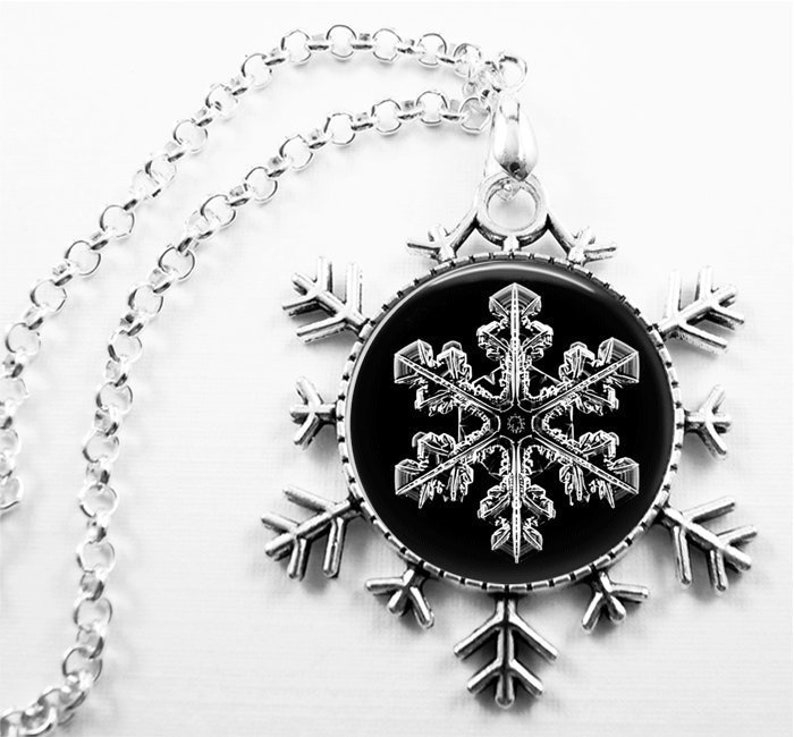 Snowflake Necklace from bluerosetilejewelry – $15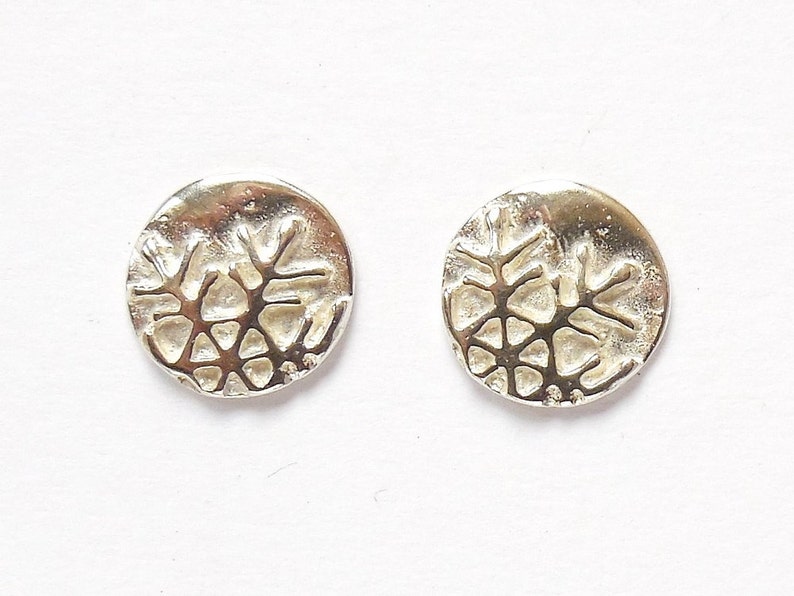 Sterling Snowflake Post Earrings from StuckOnSilver – $20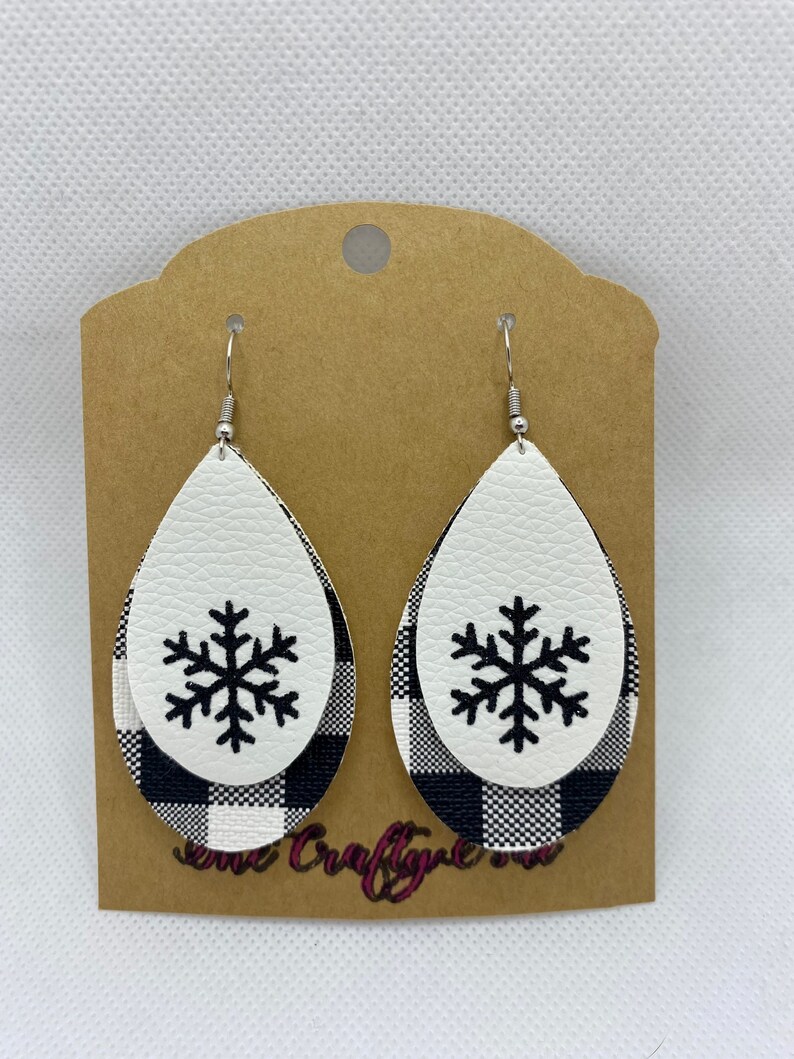 Snowflake Faux Leather Earrings from TheCraftyNat – $8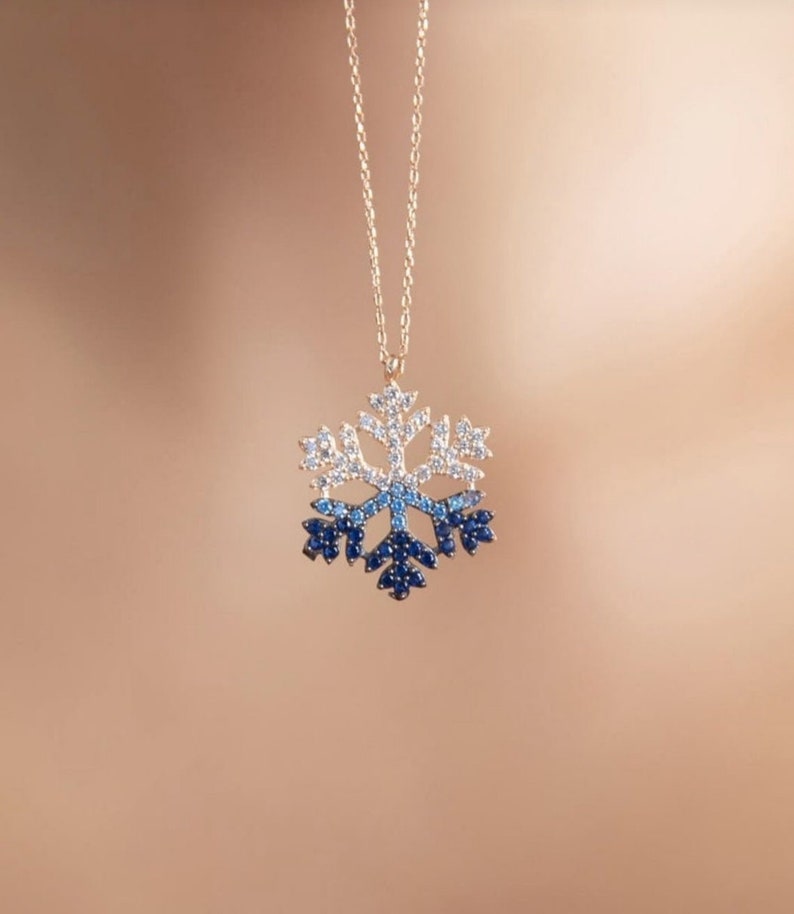 Sterling Silver Snowflake Necklace from SILVERbyJEWELRY – $21+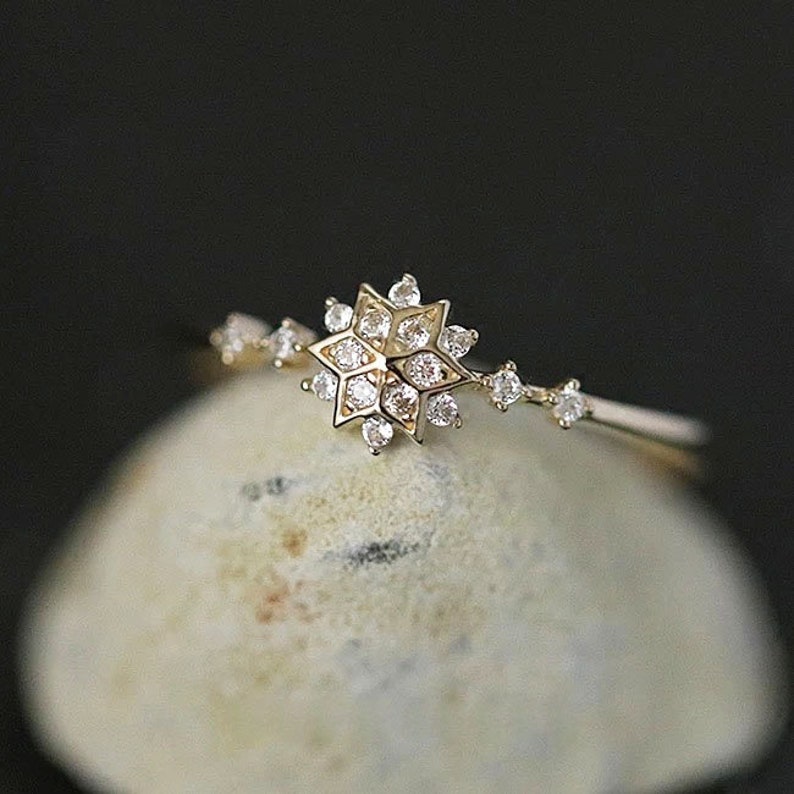 Sterling Silver Dainty Snowflake Ring from DaintyMioJewelry – $23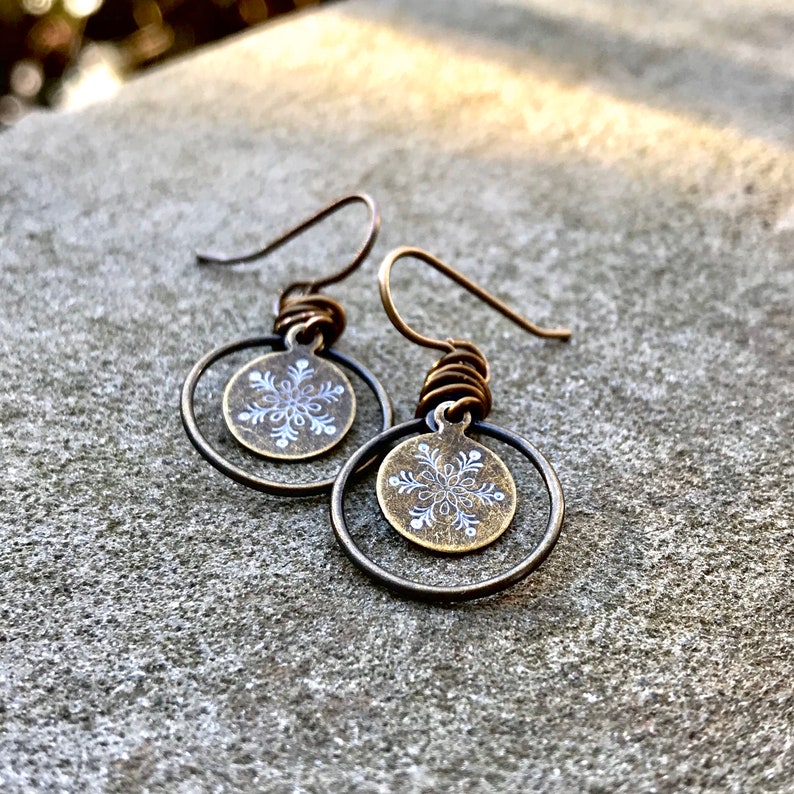 Snowflake Earrings from Bythepktfence – $24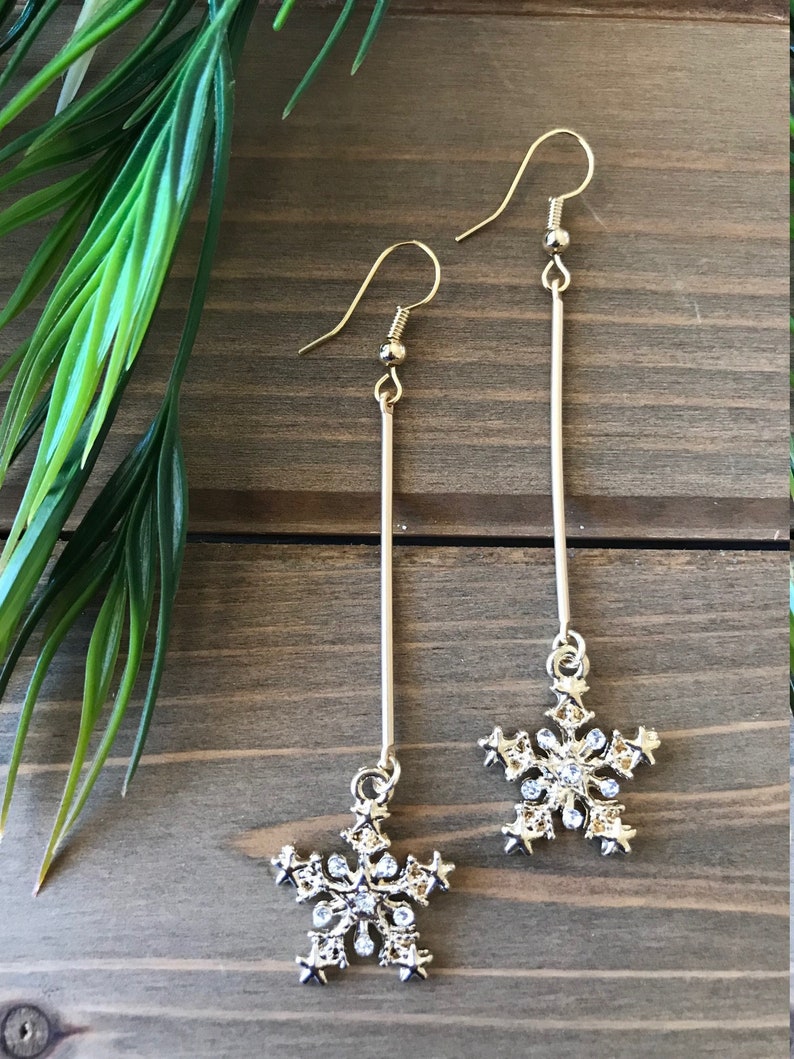 Rhinestone Snowflake Drop Earrings from NyaJoJewels – $17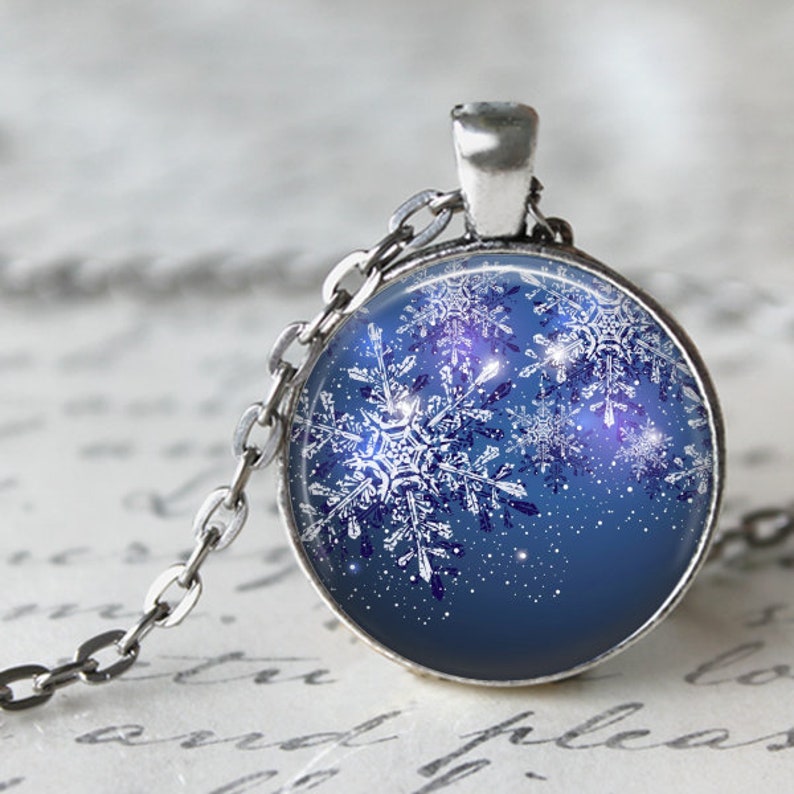 Shimmering Snowflakes Pendant from Analiese – $11+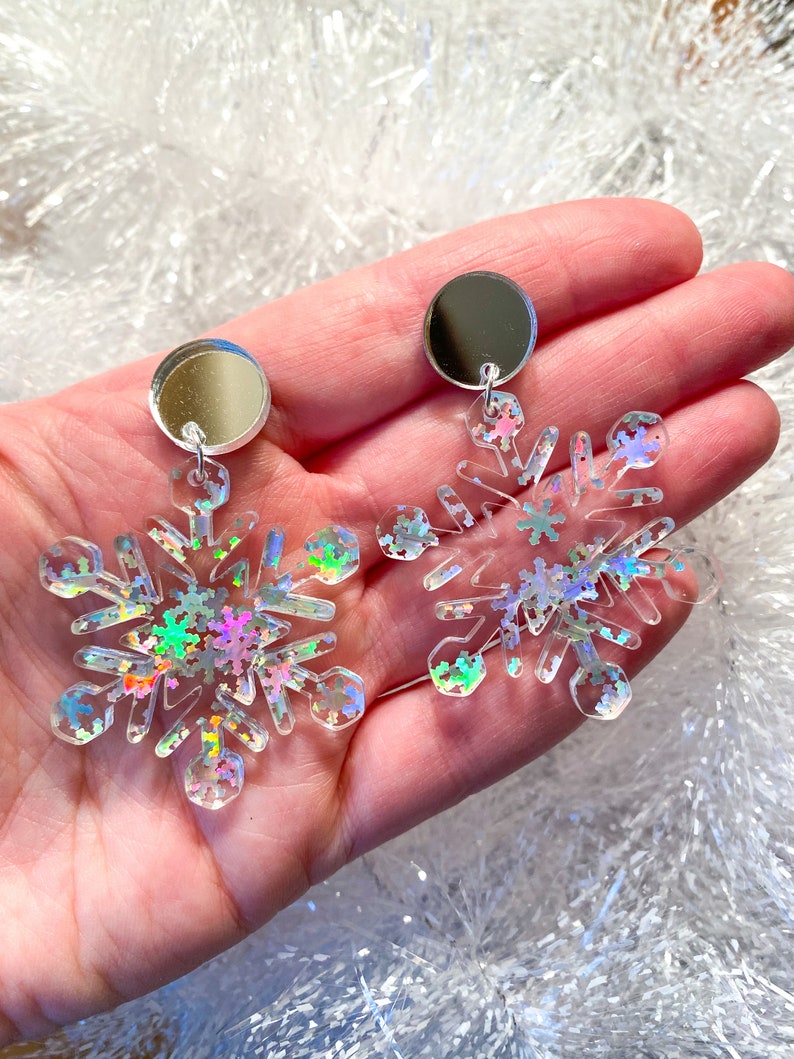 Snowflake Sparkle Earrings from JeanieTangerine – $20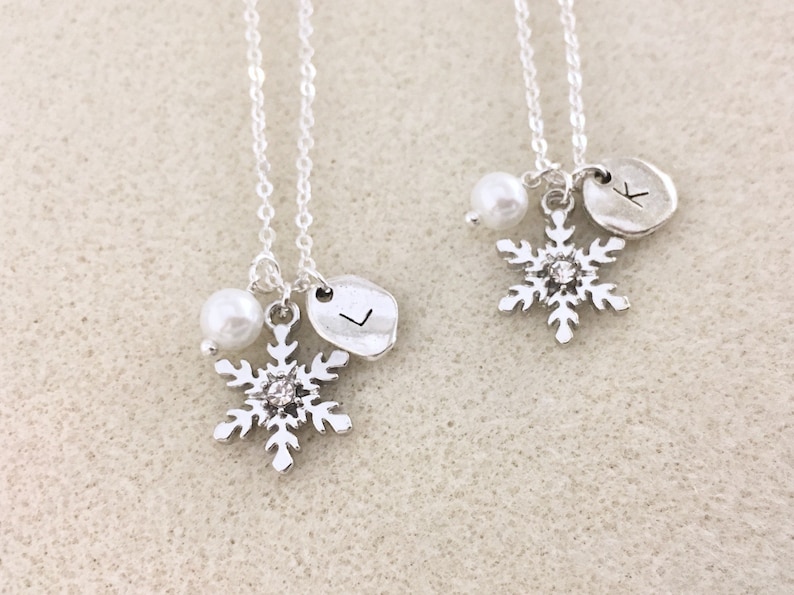 Snowflake Necklace With Letter from SummerJewelryLA – $13+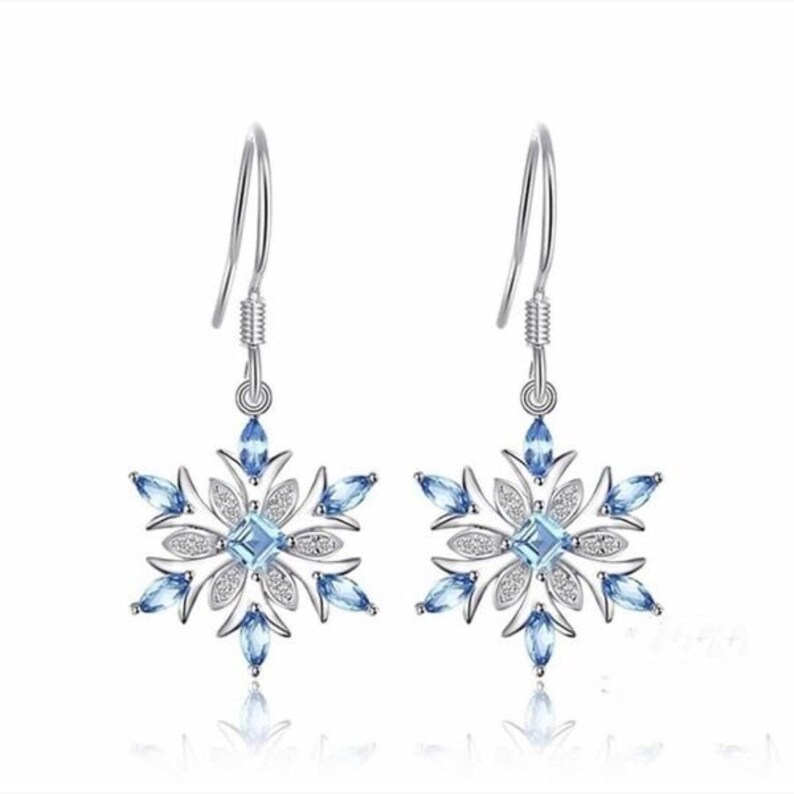 Snowflake Earrings from Artisanfluent – $18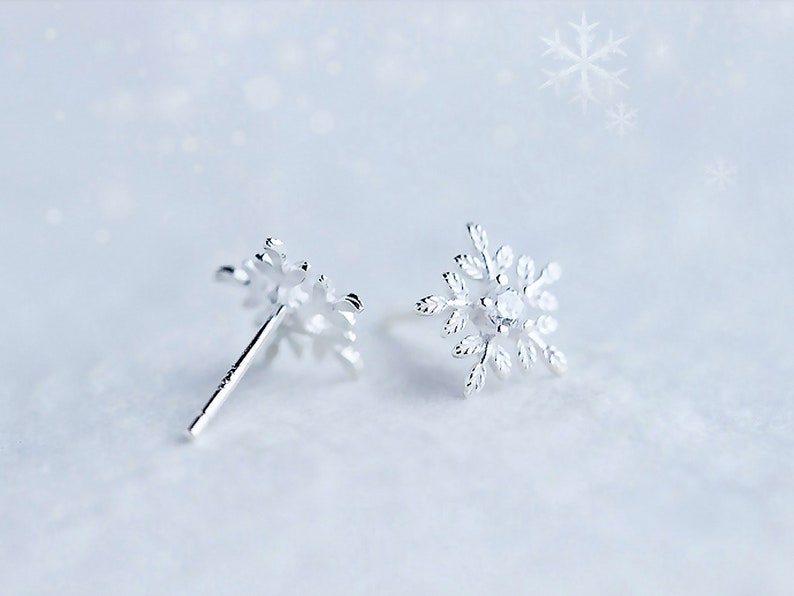 Snowflake Sterling Silver from VereOffer – $18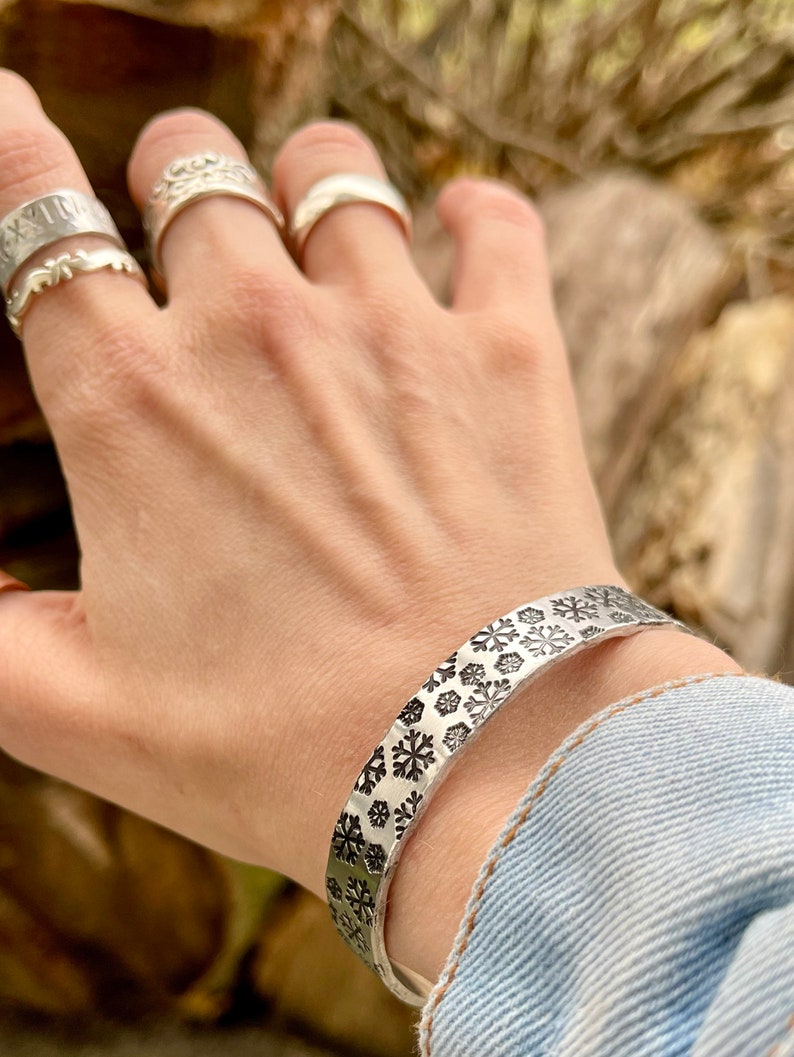 Snowflakes Adjustable Aluminum Cuff from WallflowerLiving – $16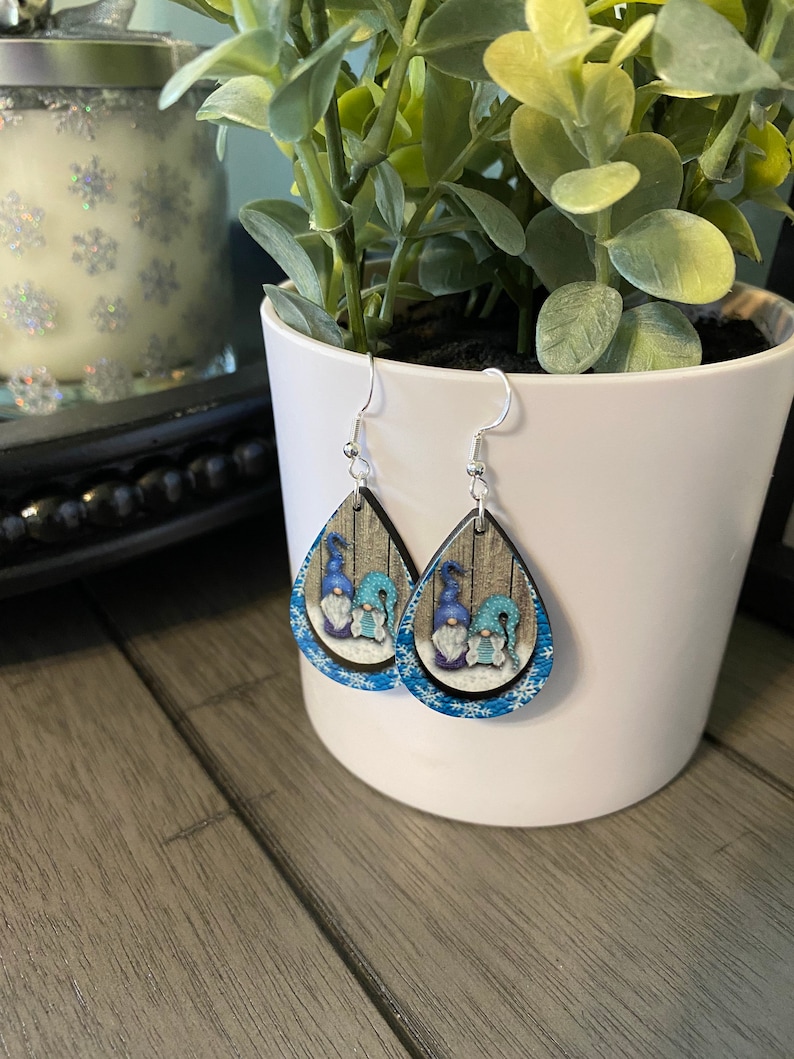 Gnome Teardrop Earrings from ButterflyWishesJenny – $11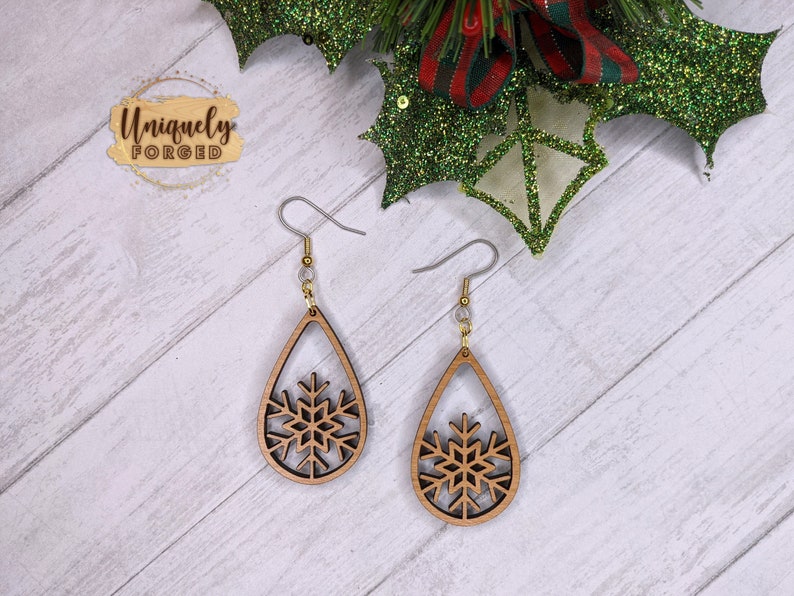 Finished Wood Snowflake Earrings from UniquelyInviting – $10+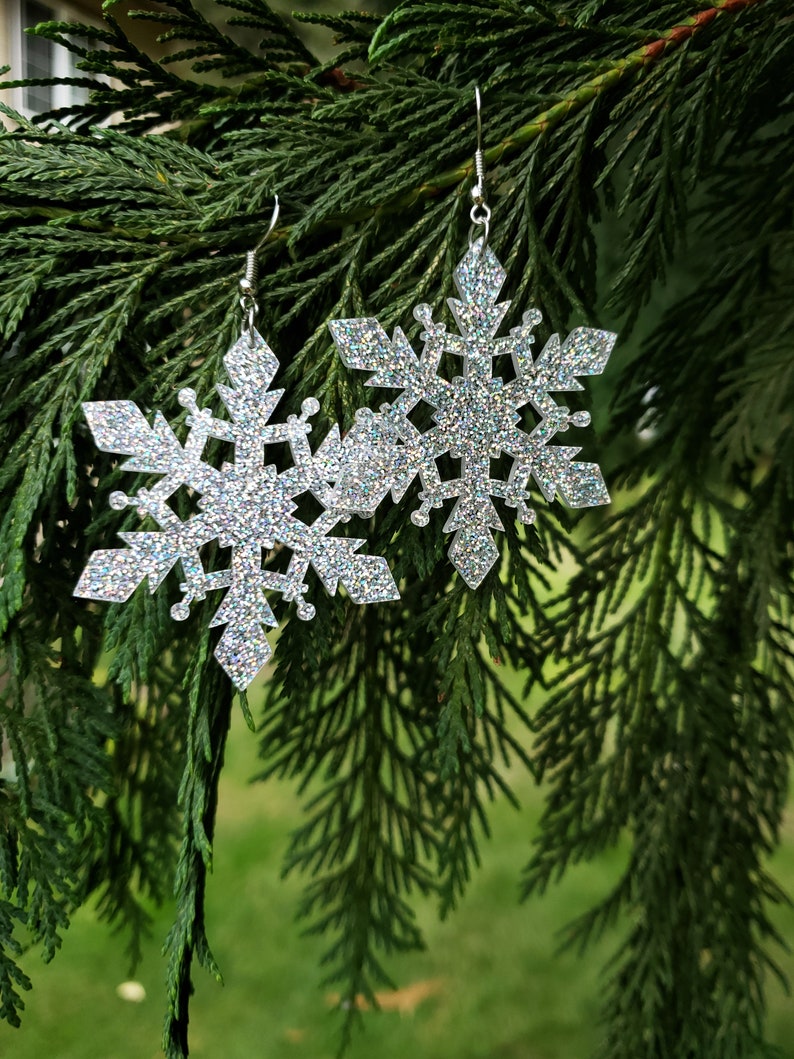 Acrylic Snowflake Earrings from ThreeSoaringEagles – $15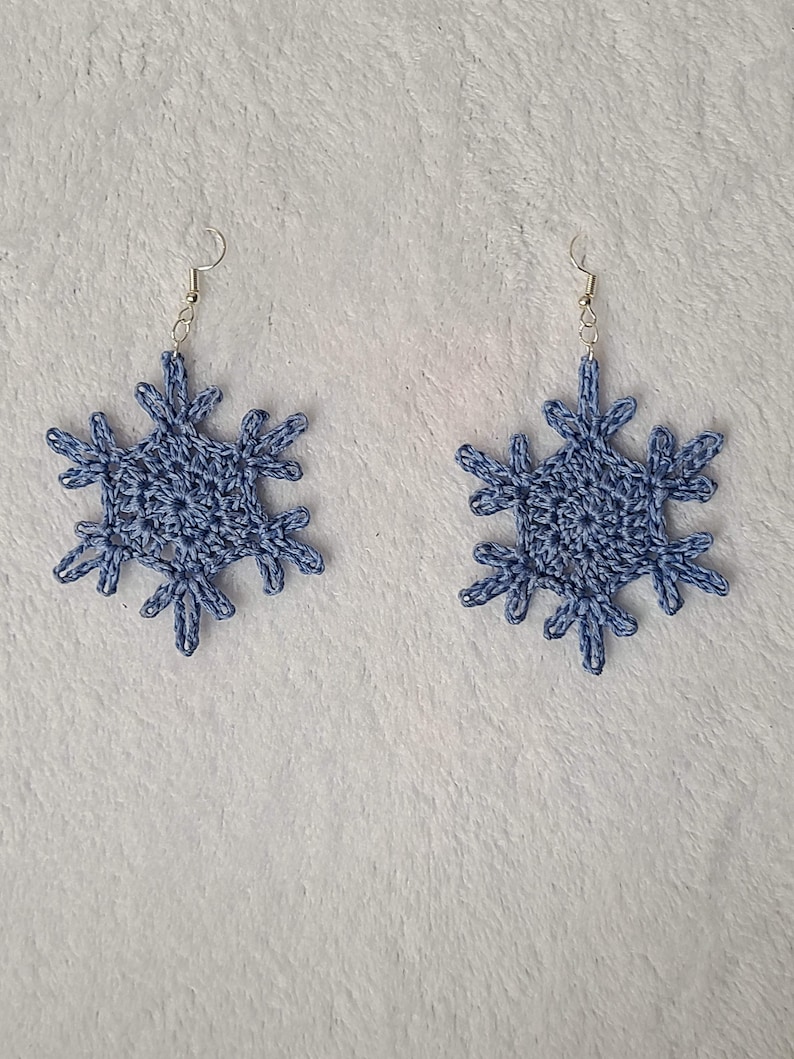 Crocheted Handmade Snowflake Dangle Earrings from TumbleBeeCorner – $8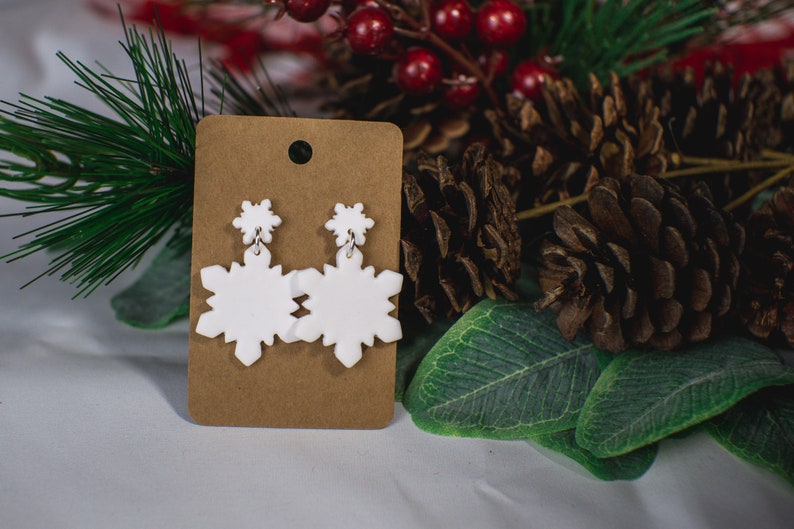 Winter Snowflake Earrings from NellAndCompany – $11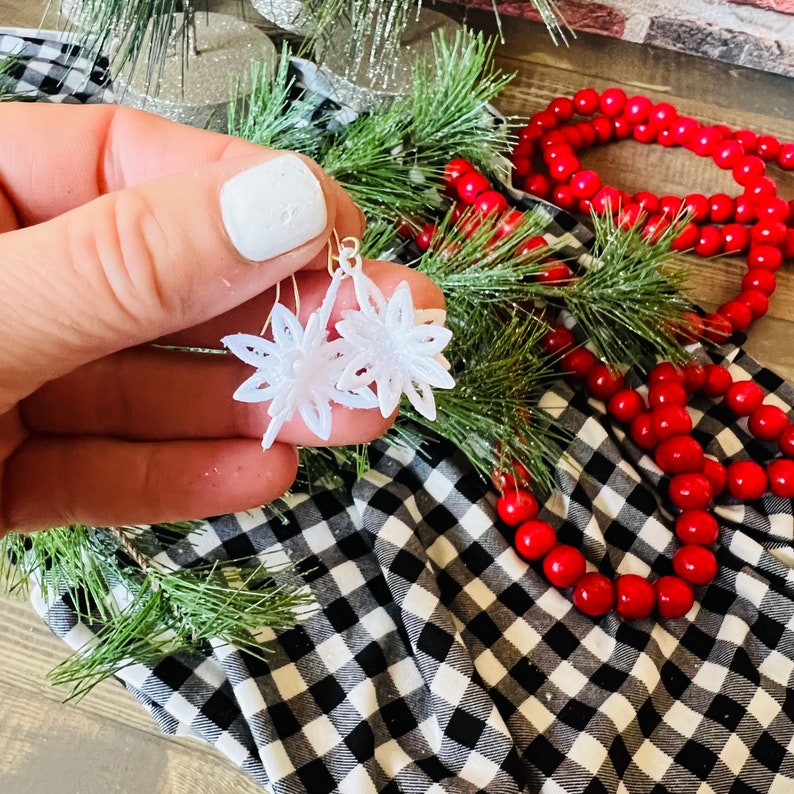 Snowflake Earrings from littlegembabes – $5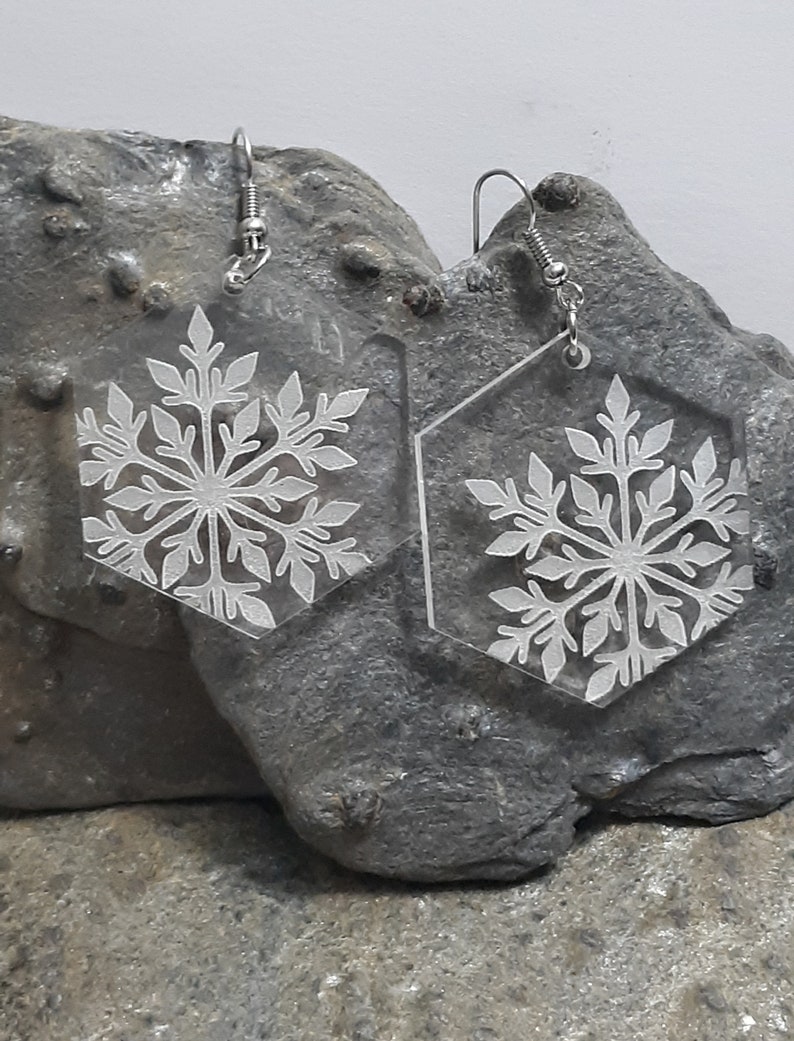 Acrylic Snowflake Earrings from AshDomestics – $12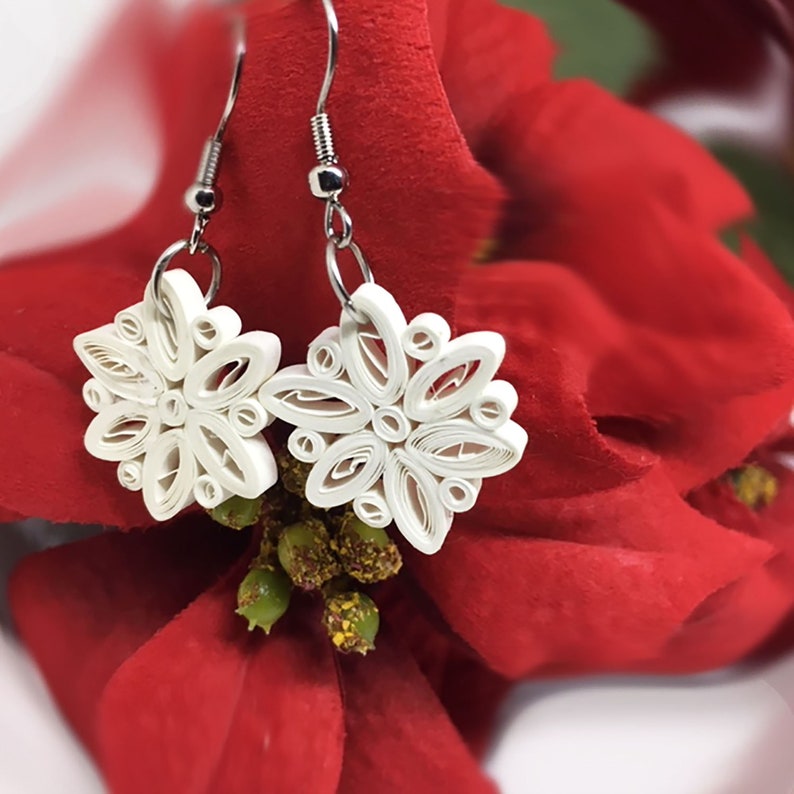 Quilled Snowflake Earrings from PaperieFiligree – $20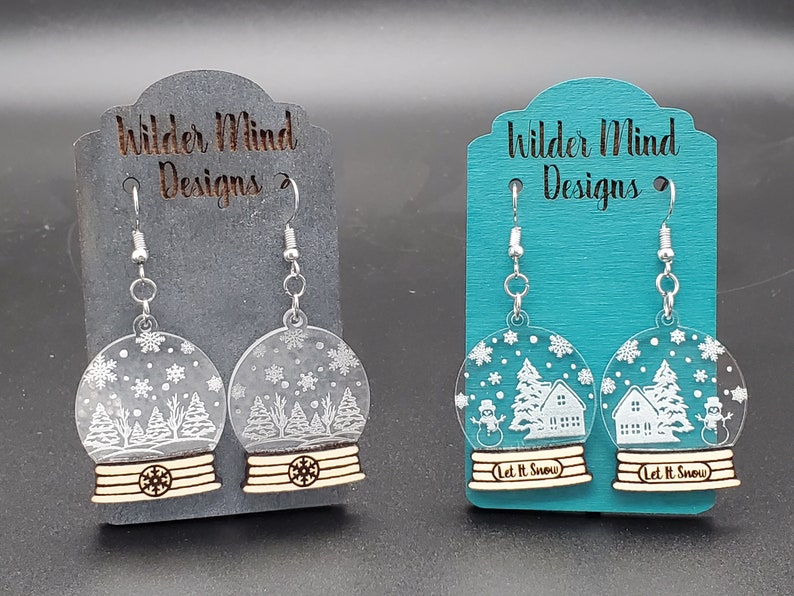 Acrylic Laser Engraved Snowglobe Earrings from WilderMindDesignsCompany – $18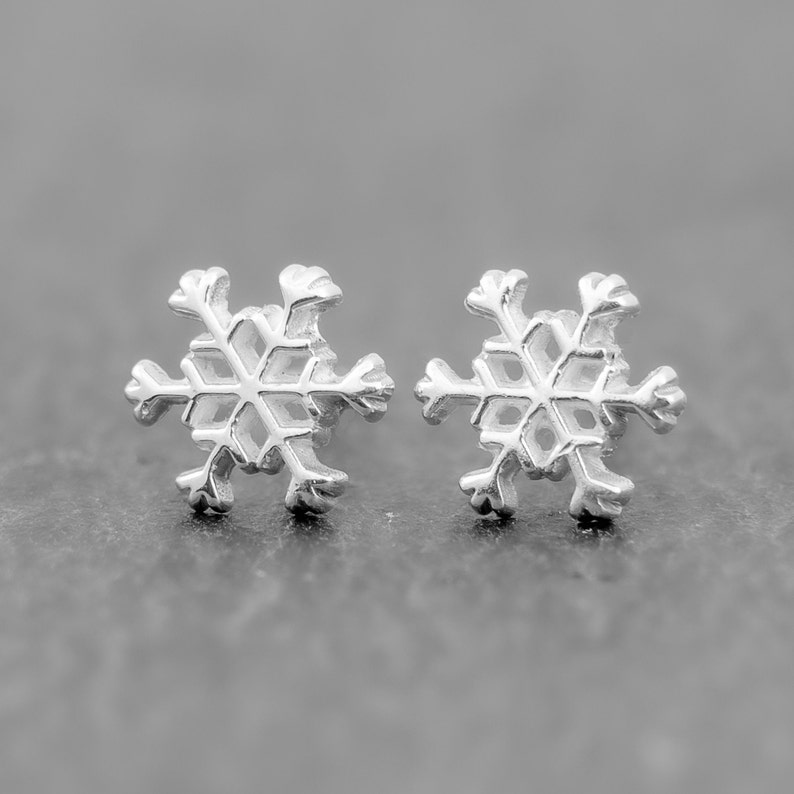 Snowflake Earring Studs from JacquelineLeanor – $19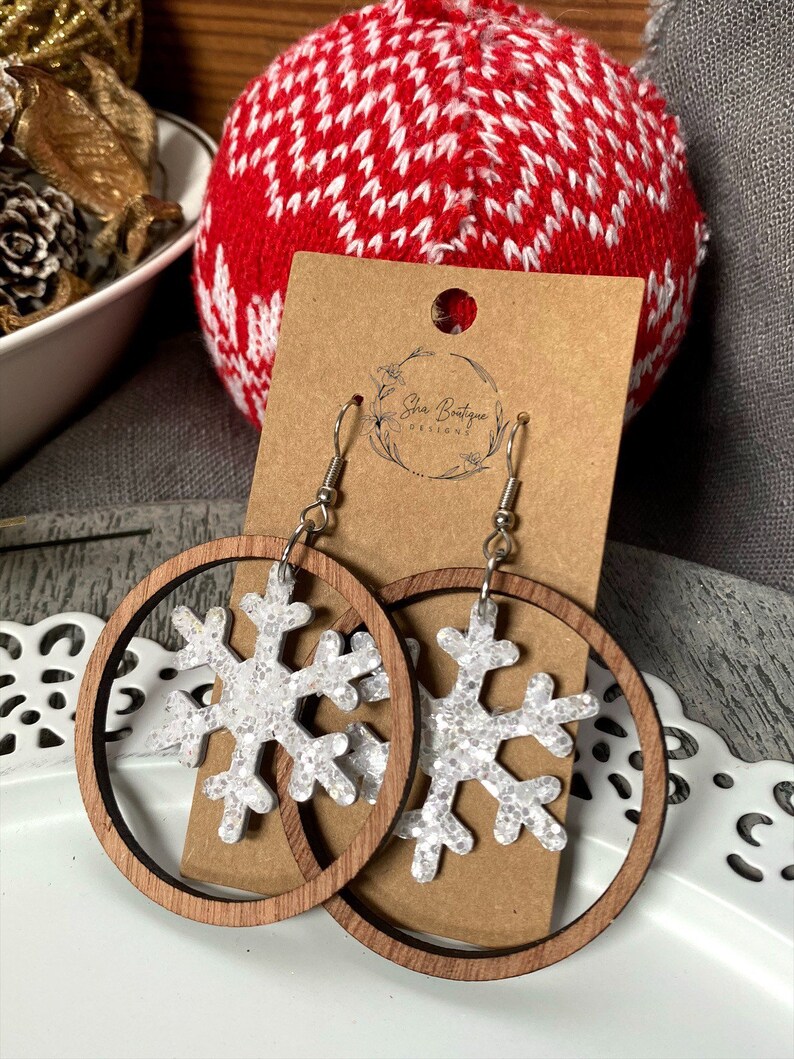 Winter Snowflake Leather and Wood Earrings from ShaBoutiqueDesigns – $18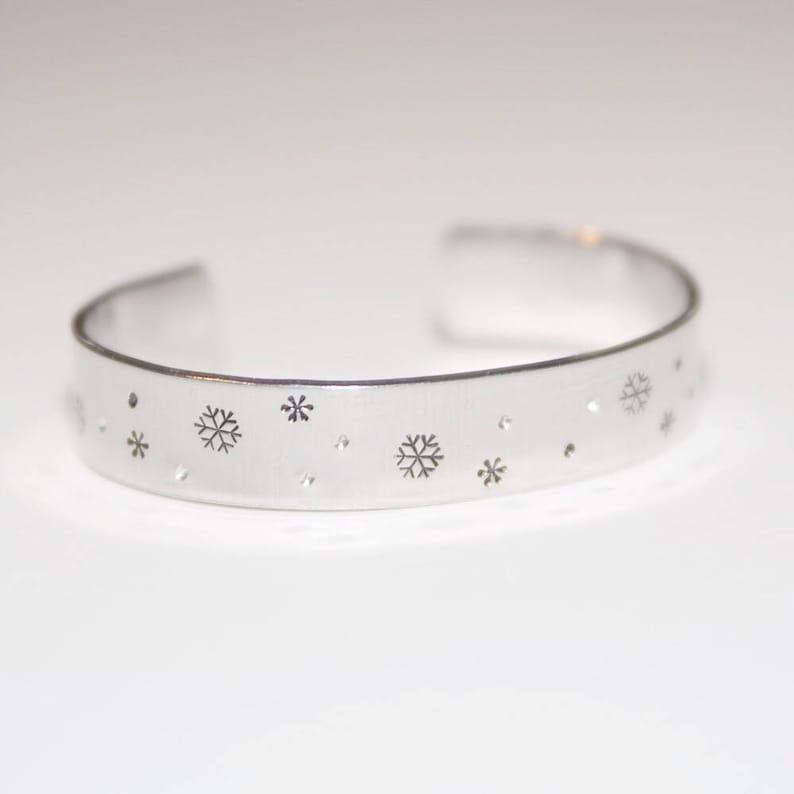 Snowflake Bracelet from BuffaloStamper – $18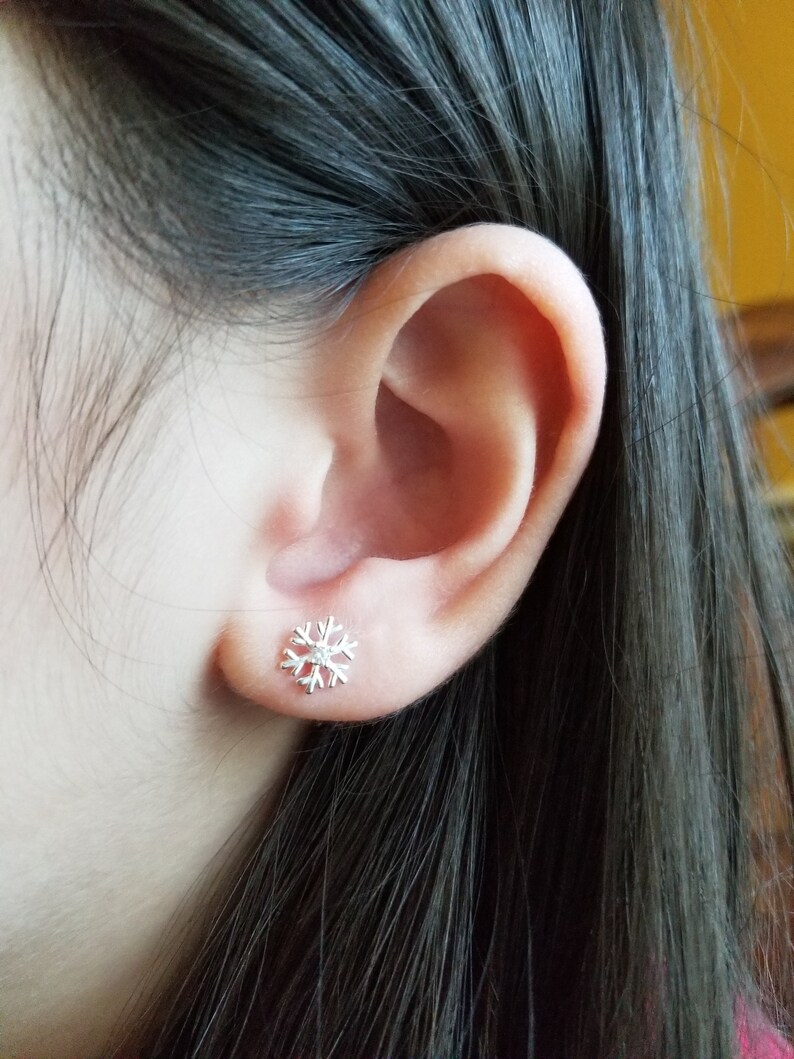 Sterling Silver Snowflake Earring Studs from LittleSilverJewelry – $15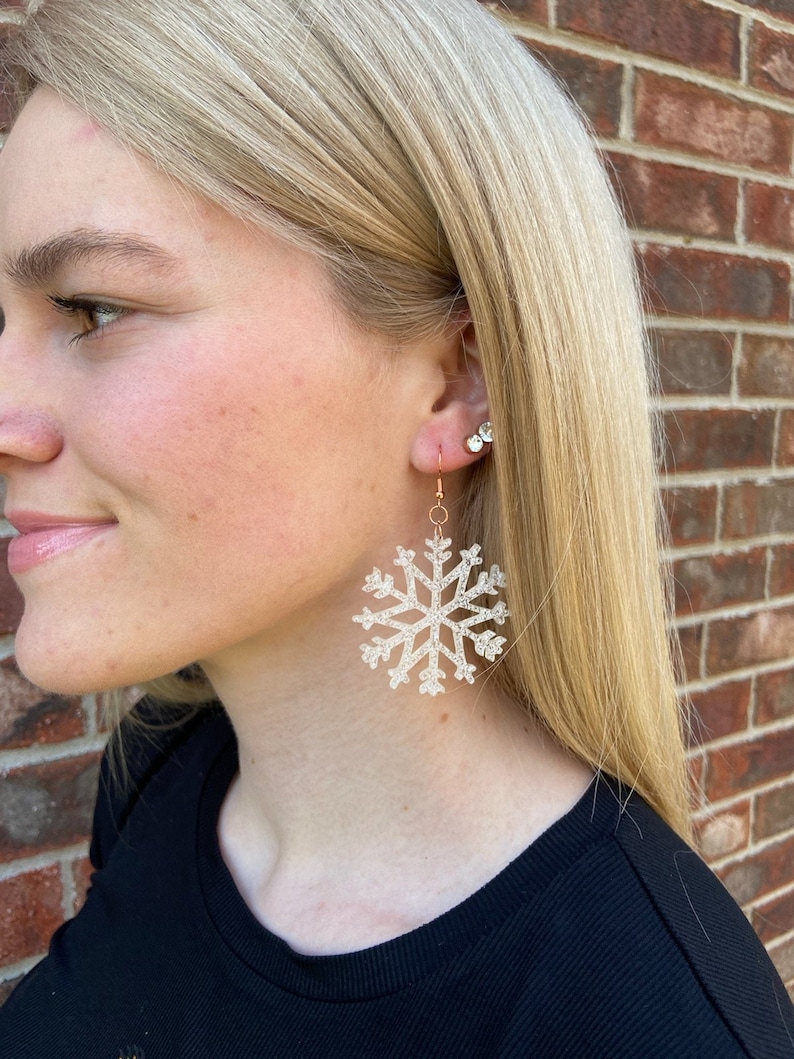 Snowflake Dangle Earrings from 1TheCherryOnTop – $14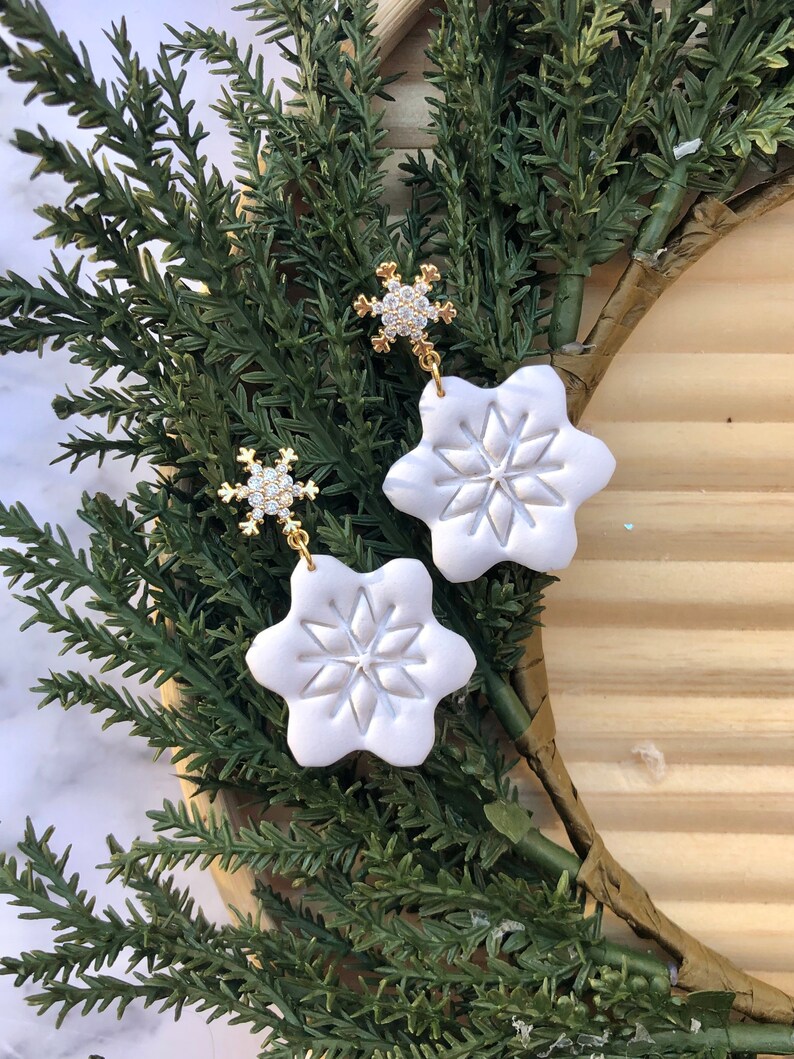 Snowflake Earrings from thehandcraftedcabin – $18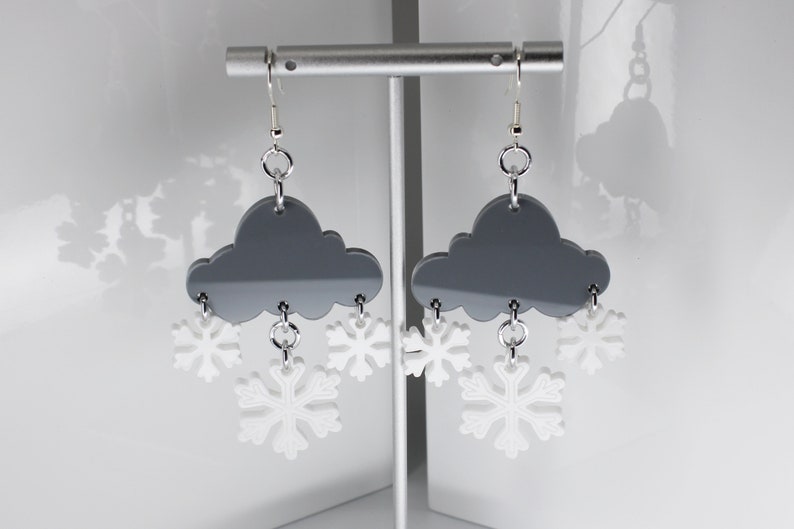 Winter Earrings from ShopGlowRoom – $20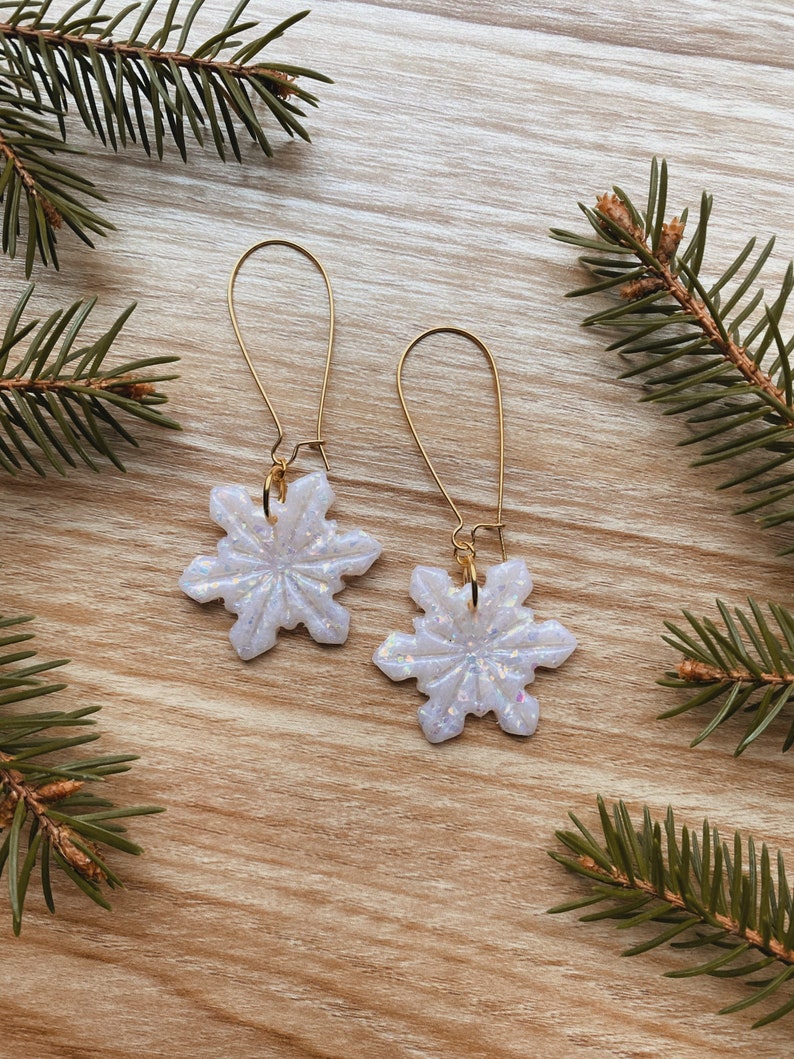 Big Snowflake Dangles from JustBrittCo – $20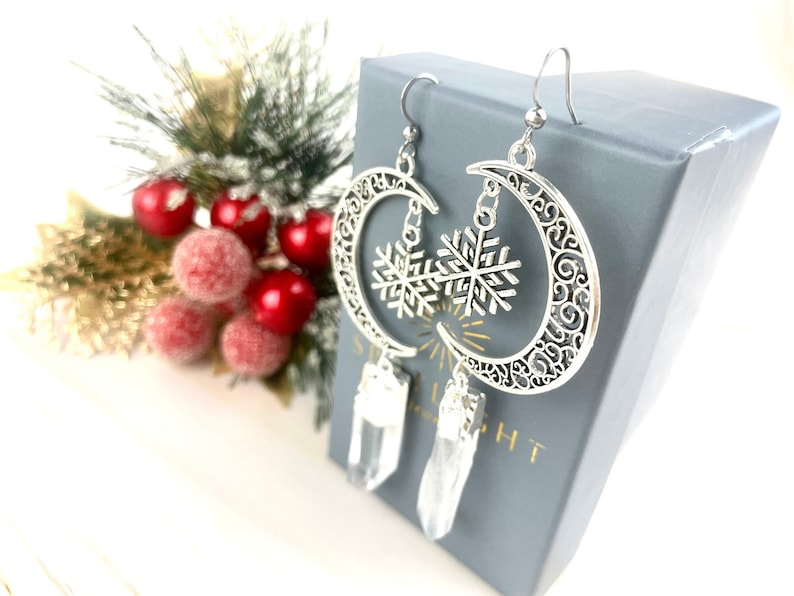 Crescent Moon Snowflake Earrings from SpotLightJewelry – $22+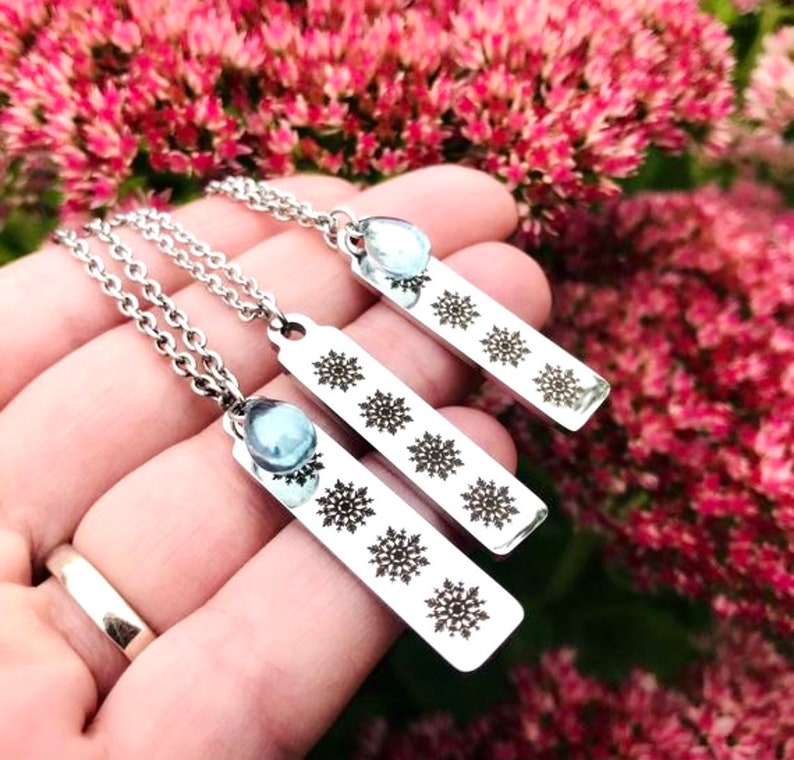 Snowflake Bar Necklace from SecretGardenByLaura – $16
Join one of our awesome Facebook groups to share your creations, and see what others are up to!
– EyeLoveKnots Crochet & DIY Community
– DIY Home On Rockwood Lane
– Alexandra Lane Lifestyle
Linked Up To…
Weekday Wear Link Up – Away from the Blue
Turning Heads Linkup – Elegantly Dressed and Stylish
Confident Twosday – I do deClaire
Style on the Daily Link Up – Straight A Style
Top of the World Style Linkup No. 338 – High Latitude Style
Thursday Fashion Files – Doused in Pink
Chic and Stylish Link up – Mummabstylish
Fancy Friday Linkup – Nancy's Fashion Style
You're the Star Blog Hop – Decor Craft Design
Unlimited Link Party 63 – Grammy's Grid
Share the Wealth Link Up #9 – My Big Fat Menopausal Life
Link-Up Potpourri #23 – My Bijou Life
618th Inspire Me Tuesday – A Stroll Thru Life
Fabulous Party 403 – Lou Lou Girls
Link Up on the Edge #275 – Shelbee on the Edge
Spread the Kindness Link Up #254 – Shelbee on the Edge
Wonderful Wednesday – Oh My Heartsie Girl
Funtastic Friday Link Party #364 – Simply Beautiful by Angela
A Morning Cup of Joe – The Cottage Market