This week's Rockwood Lane Weekly finds include Spring and Summer DIY, decor and outfit ideas.
This post contains affiliate links for Etsy and Amazon. If you make a purchase by clicking on them, I make a small commission at no extra cost to you. Thanks for your support!
In a hurry? Pin this for later when you have more time.
The moment you've all been waiting for…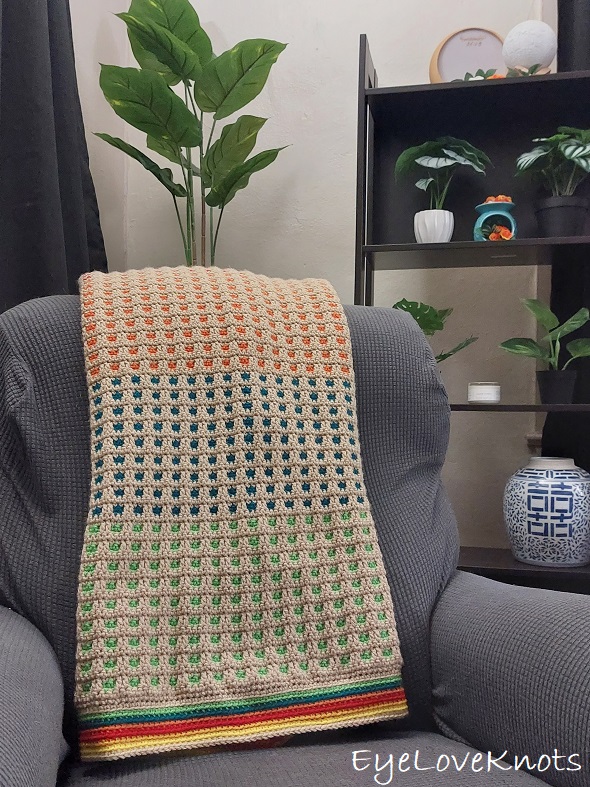 The Through the Window Afghan! This past weekend, I shared the free crochet pattern with 11 sizes included, and a video tutorial.
Last I left you, I mentioned that I tried to get photos, and was striking out. I decided to fix this little corner up in my home, and turn it into a Simple, Cozy Corner for Spring, and it worked out so well!
In case you missed last week's edition of The Rockwood Lane Weekly 25. Thank you to Maggie of Crochet Happens for helping out with the photo collage!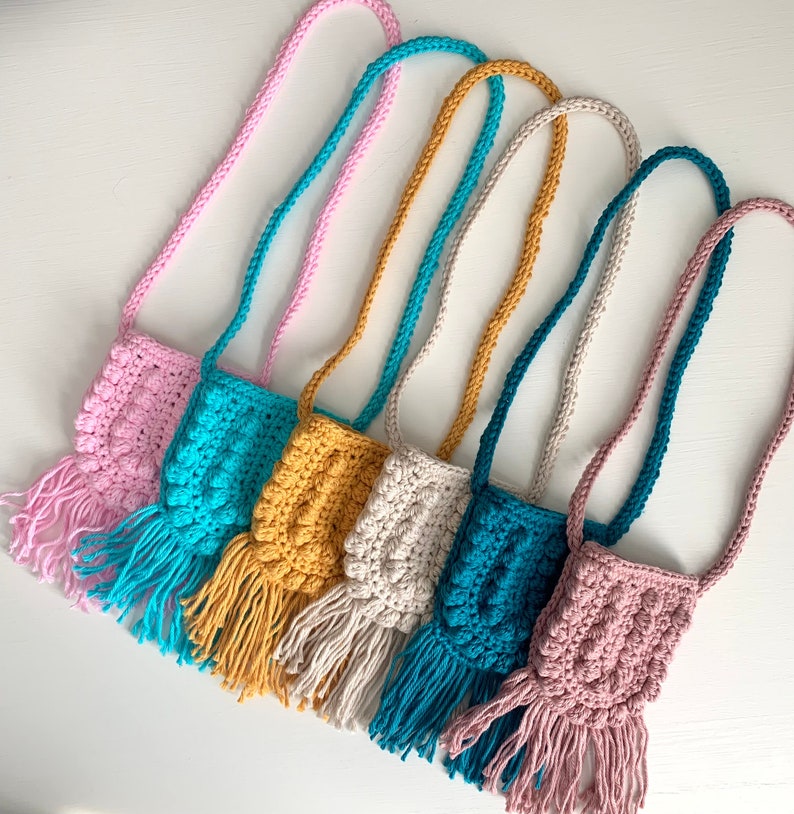 Check out her Etsy Shop for some great handmade items, like these adorable Toddler Bitty Boho Bags.
Let's Get to Those Great Finds!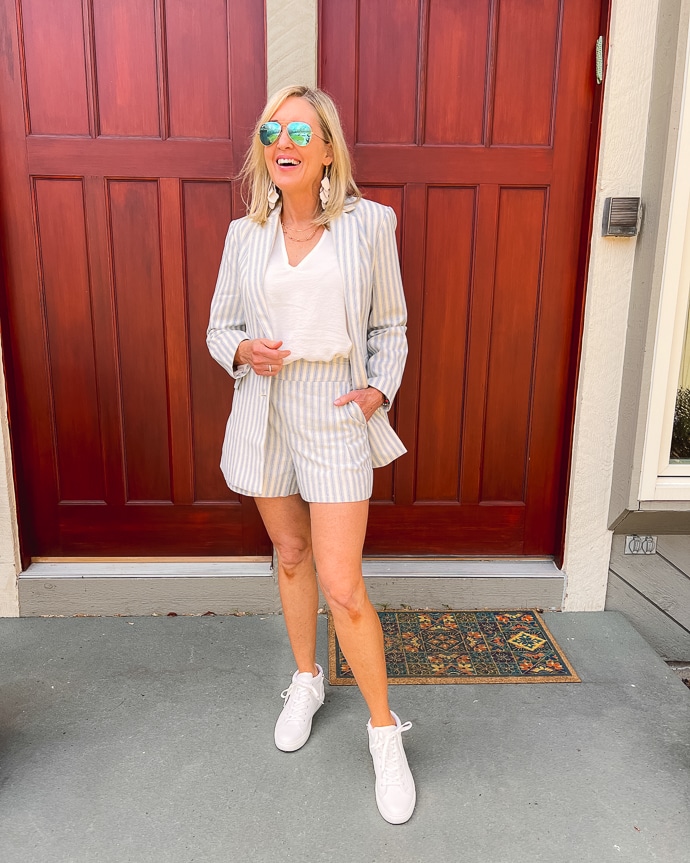 Dressy Shorts Outfit and Sneakers – yes! These shorts are so cute, and I love how Jill of Doused in Pink paired it with sneakers. So many great ways to wear this matching set together or individually.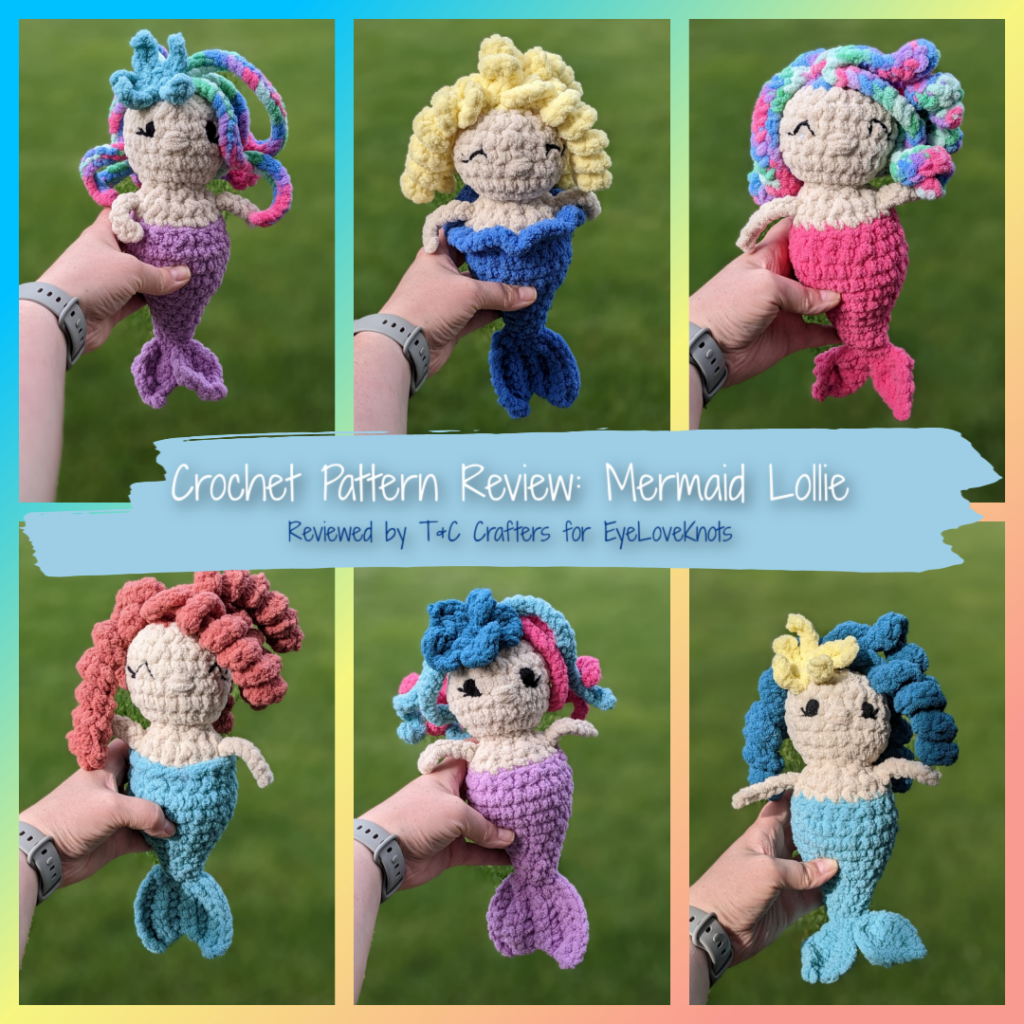 Over on my EyeLoveKnots blog, Candace of T&C Crafters shared a crochet pattern review for the cute Mermaid Lollie. She says, "Not only is the Mermaid Lollie pattern super easy and quick to work up, but it comes with so many detailed modifications that this one pattern could constitute a whole book worth of patterns! In addition, this pattern was created for The Sunshine Yarn Project, which is a phenomenal non-profit organization that creates beautiful handmade items for children in crisis."
Have you ever dressed inspired by on On Screen Style Icon? Shelbee of Shelbee on the Edge participates in a monthly series called The Thrifted Six, and I just love this month's theme! I like Shelbee's rendition even more than the original inspiration.
This my favorite Squish designed by Tamara of Moogly Blog! This sweet Cat Squish (free crochet pattern) can be made exactly like your own cat/s. I love the idea of using it as a throw pillow on the couch. I would be curious to know how my cats would react to one, hehe!
Music has always held a special place in heart! My Grandma encouraged me a lot with musical things as a child, and then I joined the beginning band in middle school and continued on with my journey. Love this musical themed outfit from Katie of Hello Katie Girl! I must get myself a skirt like this! I also like that she's paired it with a bright pink whereas I feel it would be more traditionally pictured and paired with black or white.
Looking for book recommendations? Laura of I do deClaire has shared a book review for each of these 8 books that she read in April. This and more goodies found in her Life Lately April post.
There is a challenge done I think in April? I can't quite remember the details of the time or name, but basically, it encourages you to "do" every day for 100 days. I love the idea of doing a little bit of something every day, and this challenge is great motivation. In the past, I picked bike ride, and earrings. Sara of Creative Jewish Mom picked oil pastel paintings on index cards, and shares some of them with us in this Daily Creating post. I'm blown away! Plus I love the small scale of index cards for when you have just a small amount of time.
Over on my Cre8tion Crochet blog, Maggie of Crochet Happens shared a crochet pattern review for this handy Plastic Bag Holder. She says, "This crochet pattern was pretty simple and beginner friendly. It basically uses two stitches, but together they create a super fun texture to give the holder more style to fit in with your home decor."
This Lemon Print Dress Outfit from Jess of Elegantly Dressed and Stylish is certainly perfect for Summer! Start with it in the Spring by throwing over a denim jacket, and ride it out right into Summer. Makes me want to go make myself a glass of lemonade.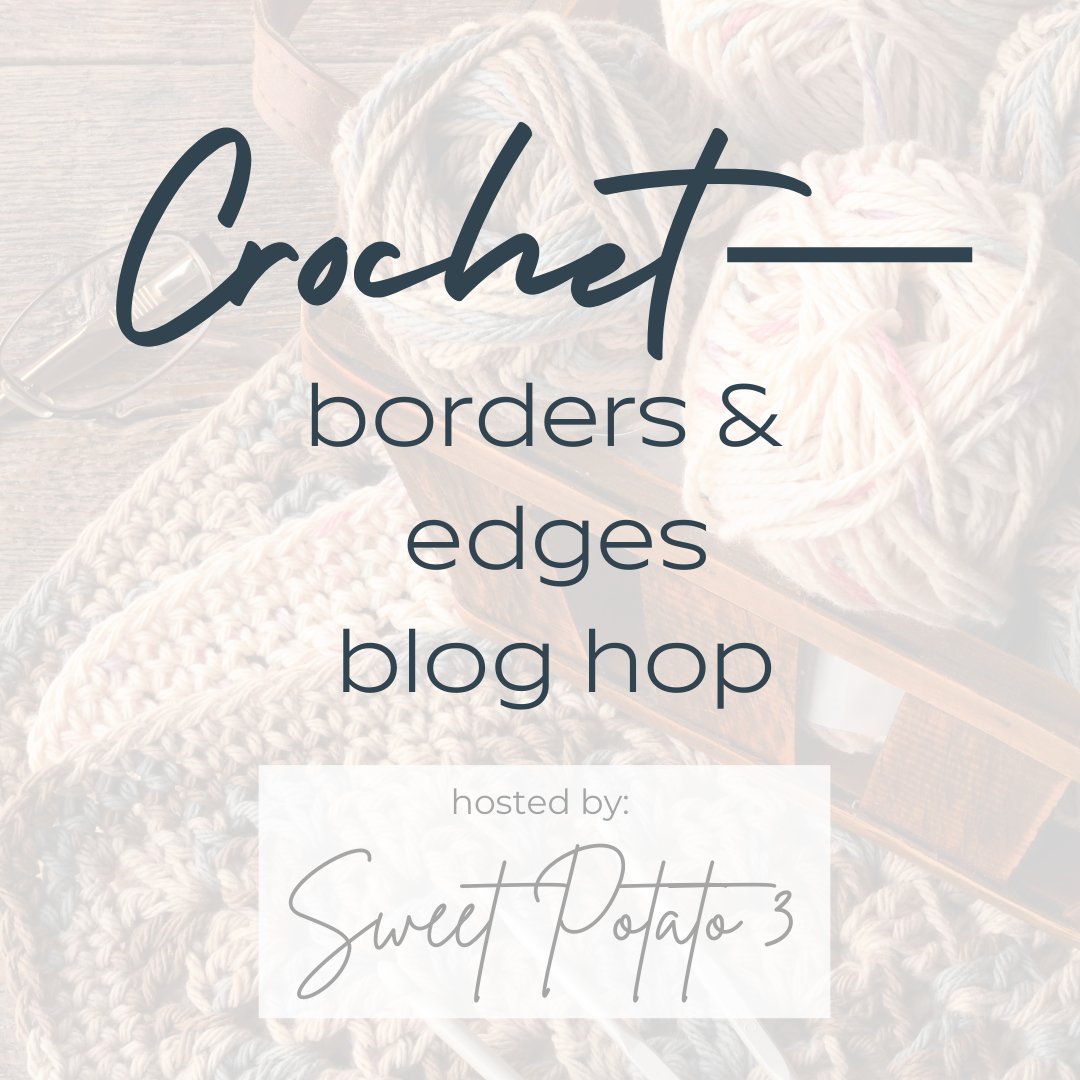 I've joined Christine of Sweet Potato 3 for the Crochet Borders & Edges Blog Hop. Sort of similar to the Stitch a Day Blog Hop she hosted back in March. For the first 4 weeks of May, she will be featuring a different designer and a free tutorial that they have for a border and/or edging. Most of these are quick, and would look amazing on practically any crochet project.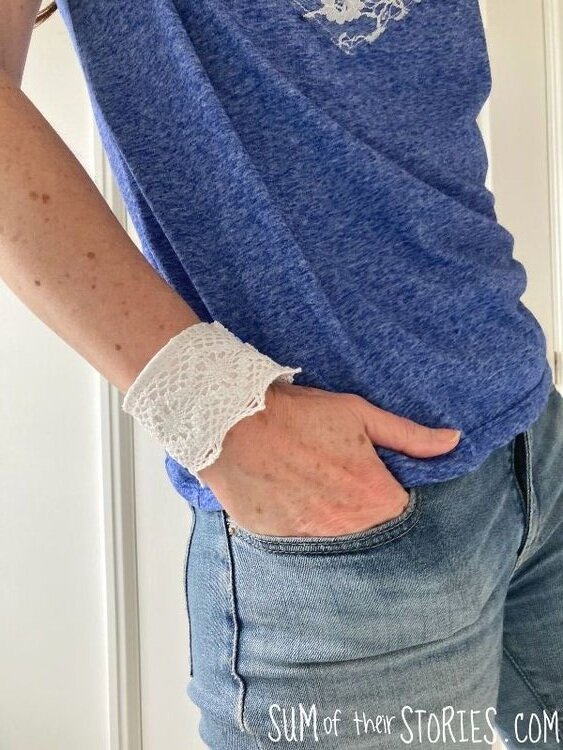 Looking for a project to use up some lace ribbon scraps? This Simple Lace Cuff Bracelet DIY from Julie of Sum of their Stories would be perfect!
If you have a bunch of small knick knacks, be on the look out for a small, wall display shelf next time you're out thrifting, like this one Beverly of Across the Blvd found, and made over. With a little bit of paint, you'll have a beautiful piece to add to your wall, and fill with goodies. I always find some great pieces at really affordable prices when I'm out looking.
Have a big collection of colored buttons? Or maybe you found a jar filled with a variety of buttons and beads – I saw a BUNCH at my local antique mall today. Dig out some, and create a Watermelon Button Canvas using this tutorial from Allyson of Southern Sunflowers to display in your living room, dining room or kitchen this Summer!
Lindsay of Artsy-Fartsy Mama has 6 sweet Free Printable Mermaid Coloring Pages that are perfect for Summertime fun! I think they'd also be a great activity for a Mermaid/Under the Sea themed party.
If you will be flying with a toddler this Summer, you may want to check out these Tips for Flying with a Toddler from Ice Cream n Sticky Fingers. Many tips apply to any kind of travel too.
Looking to revive some tarnished pieces you may have in your collection? I have a bowl and a tray I absolutely love, but could definitely use some sprucing up. CoCo from The Crowned Goat has a great post on how to Easily Revive Tarnished Flatware and Trophies the Natural Way.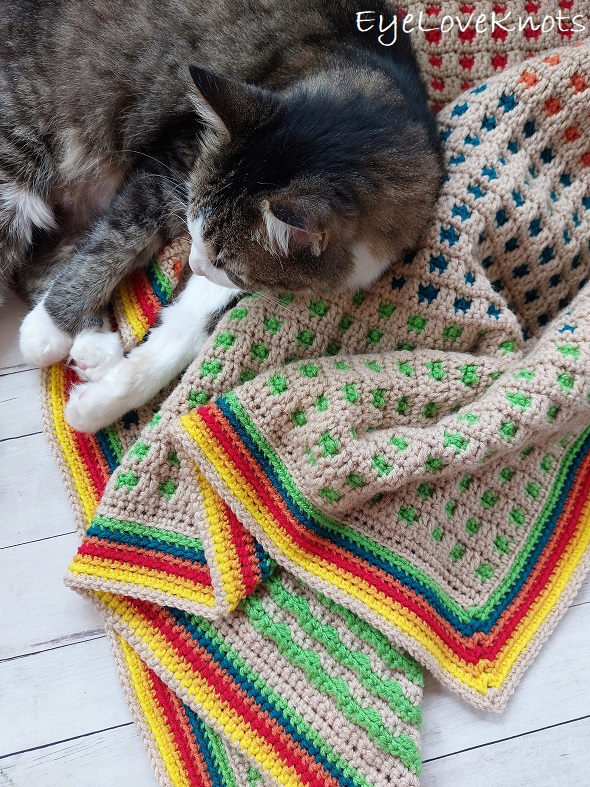 And now for the afghan I've been talking about for two months now! This is the Through the Window Afghan, and I have a free crochet pattern with 11 sizes and a video tutorial over on my EyeLoveKnots blog. This stitch pattern uses an inset mosaic crochet technique, and it's one of my favorites!
Join one of our awesome Facebook groups to share your creations, and see what others are up to!
– Yarn Crafts & Coffee Community
– DIY Home On Rockwood Lane
– Alexandra Lane Lifestyle
Linked Up To…
Craft Schooling Sunday – Creative Jewish Mom
Sundays on Silverado #148 – The House on Silverado
Handmade Monday #330 – Sum of their Stories
The Really Crafty Link Party #368 – Keeping it Real
Happiness is Homemade 482 – Decor Craft Design
Hello Monday – Pink Lady
Fabulous Party 478 – Lou Lou Girls
The Happy Now Blog Link- Up #376 – JENerally Informed
264 Senior Salon Pit Stop – Esme Salon
Wednesday Link Party #352 – To Grandma's House DIY
Wonderful Wednesday Blog Hop – My Life Abundant
Encouraging Hearts & Home Blog Hop – My Slices of Life
Linky Party – Karins Kottage
Crafty Creators Link Party #70 – Life as a LEO Wife
Create, Bake, Grow & Gather Party #576 – Shabby Art Boutique
Funtastic Friday Link Party #441 – Simply Beautiful by Angela
A Morning Cup of Joe – The Cottage Market
Pink Saturday – How Sweet the Sound