This week's Rockwood Lane Weekly finds include Spring DIYs and outfit ideas, and sweet Mother's Day DIYs and gift ideas.
This post contains affiliate links for Etsy. If you make a purchase by clicking on them, I make a small commission at no extra cost to you. Thanks for your support!
In a hurry? Pin this for later when you have more time.
Happy May! I cannot believe it's May already! This year has just been flying by. I even saw Fall decorations up in Hobby Lobby when I visited a few days ago. I know many of you will say it's too early for it, but it warms my heart, and makes me so happy to see all the cozy colors and decor.
I've been chugging along on my crocheted afghan. I got the pattern written, basic video worked up (still need to do final edit) and attempted to get pictures. Usually, I take my afghan over to my neighbors house, throw it up on the fence, and snap some shots, but I have been trying to do better with my photos, and get more lifestyle shots. I took several photos, but I really have no idea how to pose with an afghan! I found it to be so awkward, and just couldn't get the shots I wanted. My home isn't set up to get good decor shots so I'm going to go out to Ross, Home Goods and Michaels in a bit to see what I can find to help create a nice, cozy corner to try photos with again.
I have so many projects sitting on my desk that are in final stages, so this week, I'm going to try to finish the videos up for these projects and get them done so I can work on photographing and publishing them. It's also been a while since I visited my booth at America's Antique Mall in Melbourne, Florida (ask for seller ELK, or visit me on Instagram) so I'd like to go over for a visit, and gather my thoughts. I've been wanting to revamp it. Since last week was my last week at my day job (woo!), I will now have more time and energy to focus on my booth, and my blogs – this one, EyeLoveKnots and Cre8tion Crochet.
In case you missed last week's edition of The Rockwood Lane Weekly 24. Thank you to Maggie of Crochet Happens for helping out with the photo collage!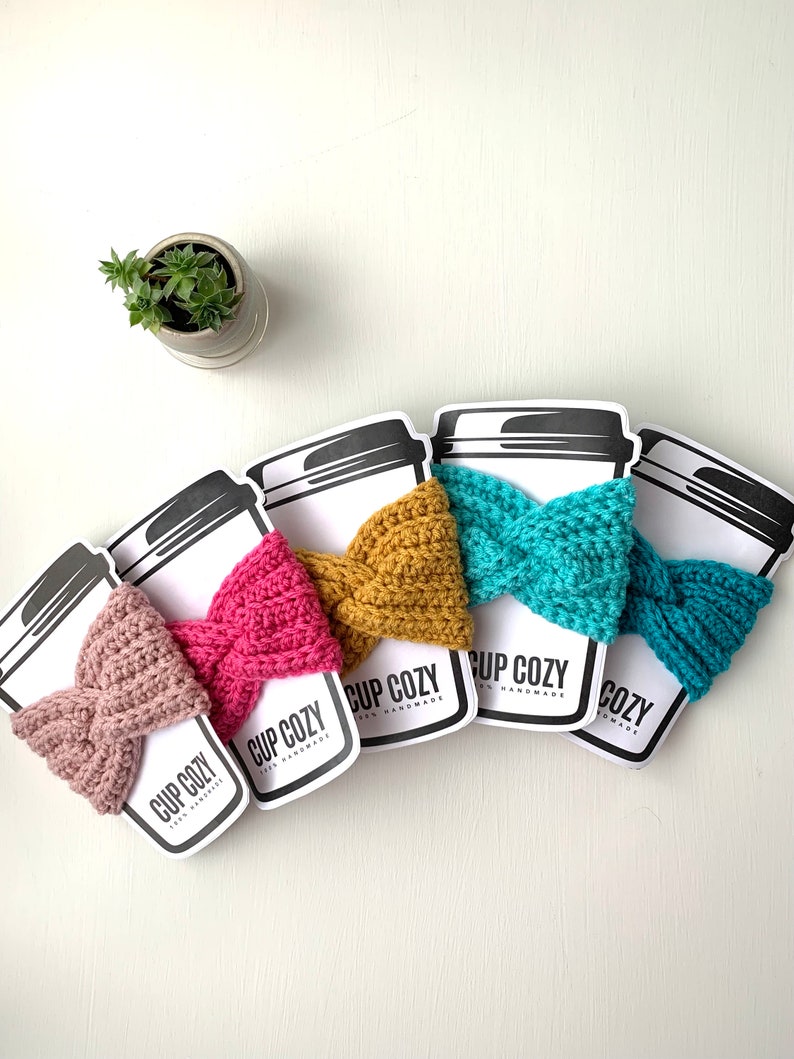 Check out her Etsy Shop for some great handmade items, like these Reusable Twisted Coffee Cozies – perfect to use for hot or cold coffee!
Let's Get to Those Great Finds!
Emily of Crochet Aweigh shared a crochet pattern review for this beautiful velvety, glittery Maise Sweater over on my sister blog, Cre8tion Crochet. This sweater/cardigan would be a lovely piece to add to so many different outfits dressing up or down, and I just love how she styled it casually with jeans and a tee – my kind of outfit!
Tulips always make me think of my mom <3 Teresa of Keeping it Real has created a digital scrapbook paper (free printable) for us of a standard 12″ x 12″ size featuring Pink and Yellow Tulips.
Black and White is such a sleek, classic look, and I absolutely LOVE how Jess of Elegantly Dressed and Stylish has Mixed and Matched these Pieces from Clara Sunwoo.
Make a baseball to decorate around the house on game days, or for a sports themed child's room/nursery using the free Crochet Baseball pattern from Jen of Jen Hayes Creations.
Absolutely gorgeous Fancy Floral outfit from Katie of Hello Katie Girl! And I love to see how she's brought in the pops of colors in her accessories, compared to the listing that goes more neutral – so many fun options!
In 2022, Pia of Stitches n Scraps hosted a fun Crochet-a-Long for purses, and the second one shared was this Tapestry Project Bag (free crochet pattern). I love the bright colors paired with the fun stitch pattern and cute style.
I've always been a fan of projects done with chicken wire. The shaping is so clever to create this Chicken Wire Cloche by Candice of She's Crafty.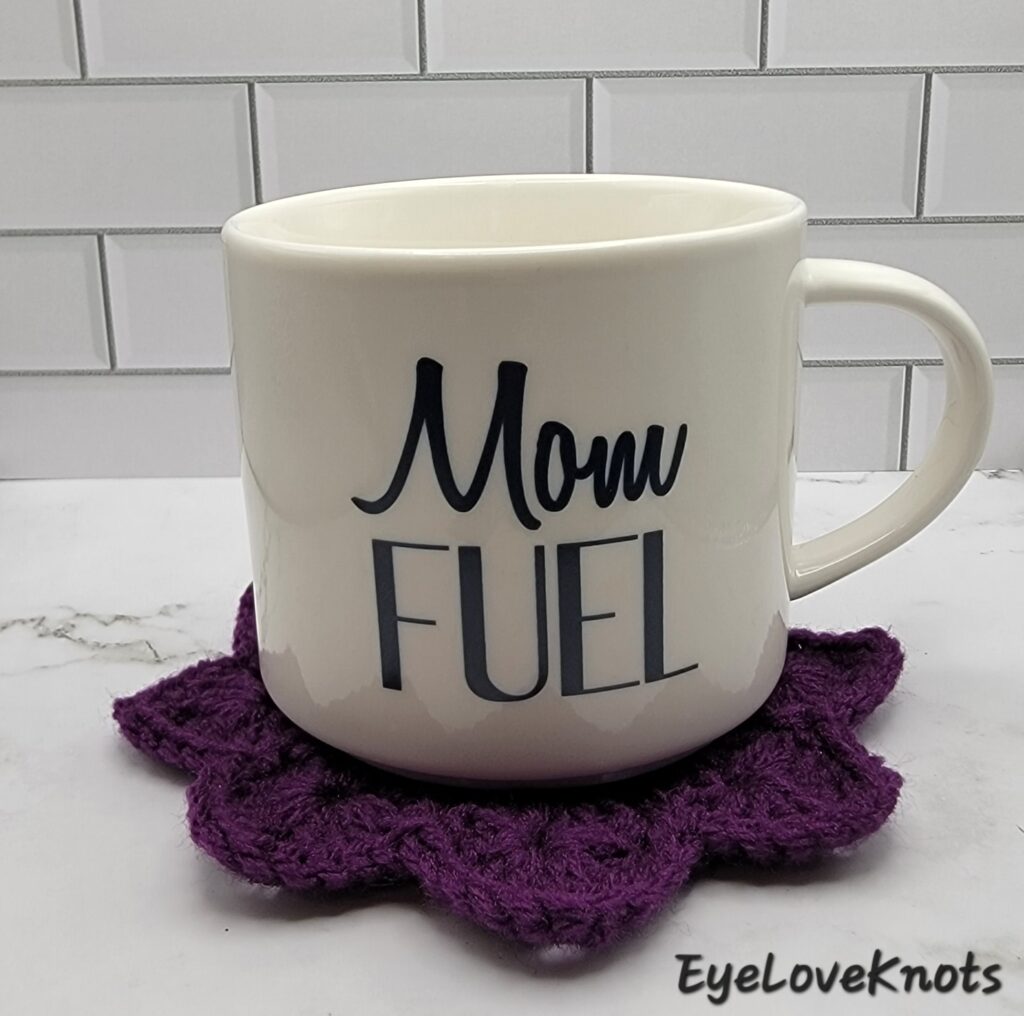 If you're looking for a gift idea for Mom, a new coffee cup, coaster and her favorite coffee would be a great gift! Jessica of Nice and Knotty shared a crochet pattern review for this beautiful Flower Coaster over on my sister blog, EyeLoveKnots.
Looking for a special mug? Etsy has tons of fun options, and many are able to be personalized too!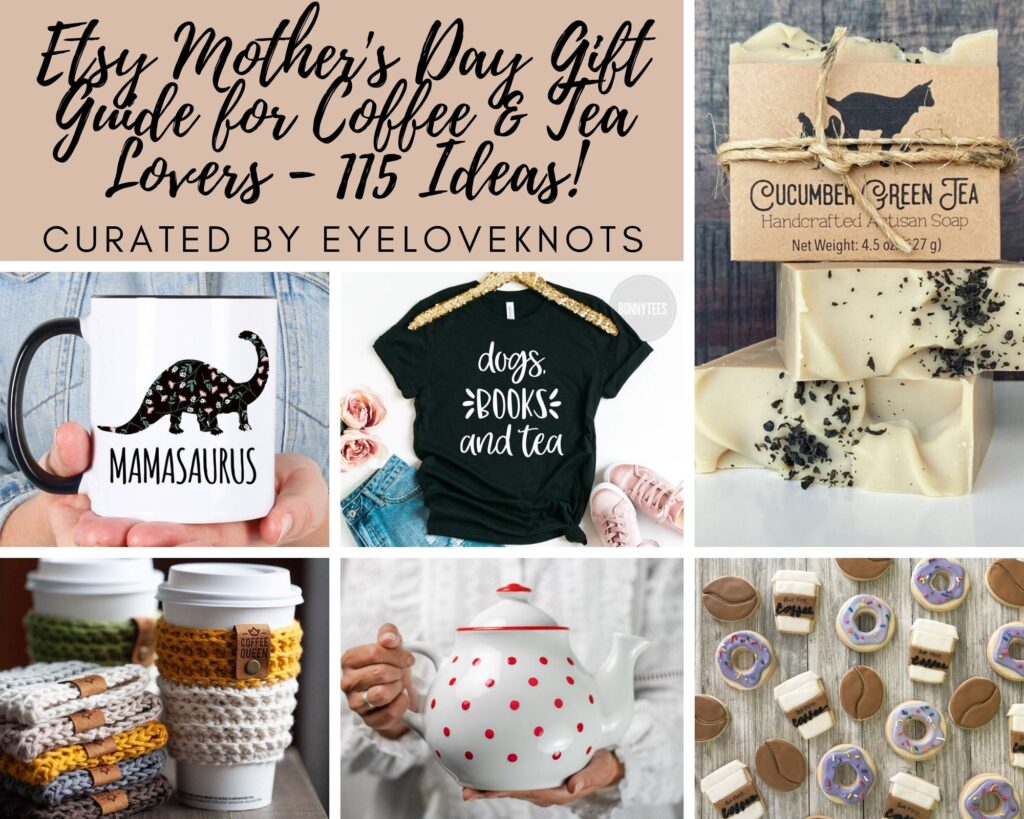 I also have a great round up of 85 Gift Ideas for Coffee & Tea Lovers!
I love to see fun floral arrangements, especially when done with succulents! I always feel so inspired by them. The white dishes provide such a beautiful base for the greenery, and a great way to use those dishes you just have sitting on display! I just love how Michelle has Decorated with Succulents, and now I'm thinking of the ways I can put something like this together for my home.
The Style Imitating Art challenge is so fun to follow! I love how creative all the gals are when it comes to pulling inspiration from the art to create their outfits. This is such a beautiful outfit from Suzy of The Grey Brunette! It flows so nicely. I really like the ruffles on the top.
I find this "Don't be Trashy" tee from Artsy-Fartsy Mama to be so amusing. I want to make this for myself. If you have a Cricut machine, you can make your own too using the free cut file. I like it as a sign too as a reminder to recycle.
This my favorite Squish designed by Tamara of Moogly Blog! This sweet Cat Squish (free crochet pattern) can be made exactly like your own cat/s. I love the idea of using it as a throw pillow on the couch. I would be curious to know how my cats would react to one, hehe!
This Rainbow Painters Palette Keyring made from Sculpey clay by Beth of Creatively Beth would make such a cute gift for the artist in your life, or for an art teacher! And if you're like me, and prefer earrings, it would be so easy to punch even holes on the ends to hang chandelier style.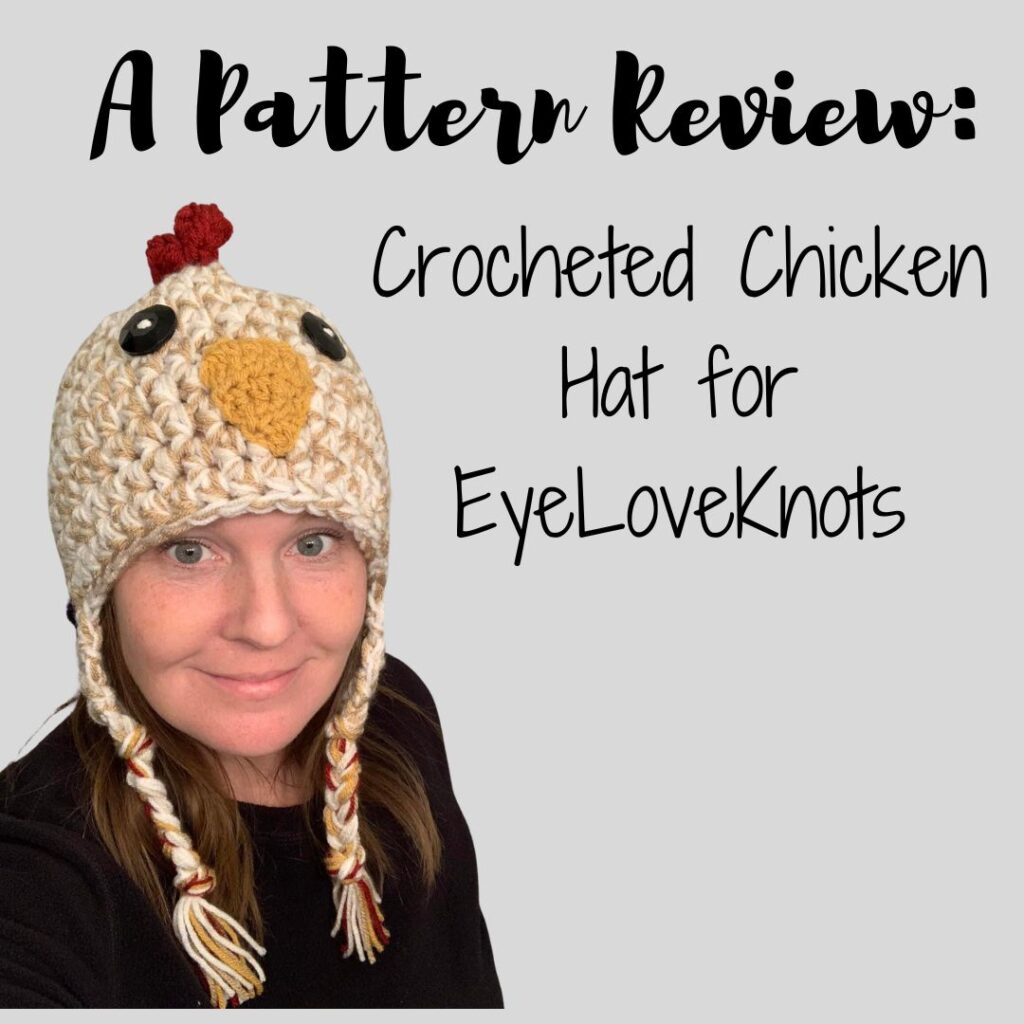 Is it still cold in your neck of the woods? If so, I think you may need to make yourself a Chicken Hat! This hat is so fun, and cute! Maggie of Crochet Happens shared a crochet pattern review for this Chicken Hat over on my sister blog, EyeLoveKnots.
I always look forward to seeing the art Sara of Creative Jewish Mom shares. These Watercolor Art Journal Pages are just beautiful. Use these ideas to create your own. Challenge yourself as she did, and choose just watercolors, or just acrylics, or even just pencils – so many possibilities.
These Spring Letters Decoration from Mel of Decor Craft Design are so fun and creative! And I just love that it upcycles cans that would otherwise be destined for the recycling/trash. Use them as a vase in the living room, pencil holder on a desk or make up brushes on the vanity, to store cotton balls in the bathroom or snacks in the kitchen – so many great ways to decorate and use them!
Looking for a special baby shower gift? A pair of crocheted Wrap Boots would certainly do the trick! Carrie of Mountain Momma Crochet shared a crochet pattern review for these Wrap Boots over on my sister blog, Cre8tion Crochet.
Looking to make an extra special bouquet of flowers for a wedding, anniversary, sunny Spring day or any other occasion? This Freestanding Lace Bouquet is the one to make! Make sure to click the photo gallery for inspiration on different ways to use the flowers.
Looking for an activity to do with littles for Mother's Day? Lindsay from Artsy-Fartsy Mama has a free printable for a Flower Activity kids can color and write in.
If you're looking for some book recommendations, Gail of Is This Mutton? has put together book reviews for the books she's read in April – 6 all together.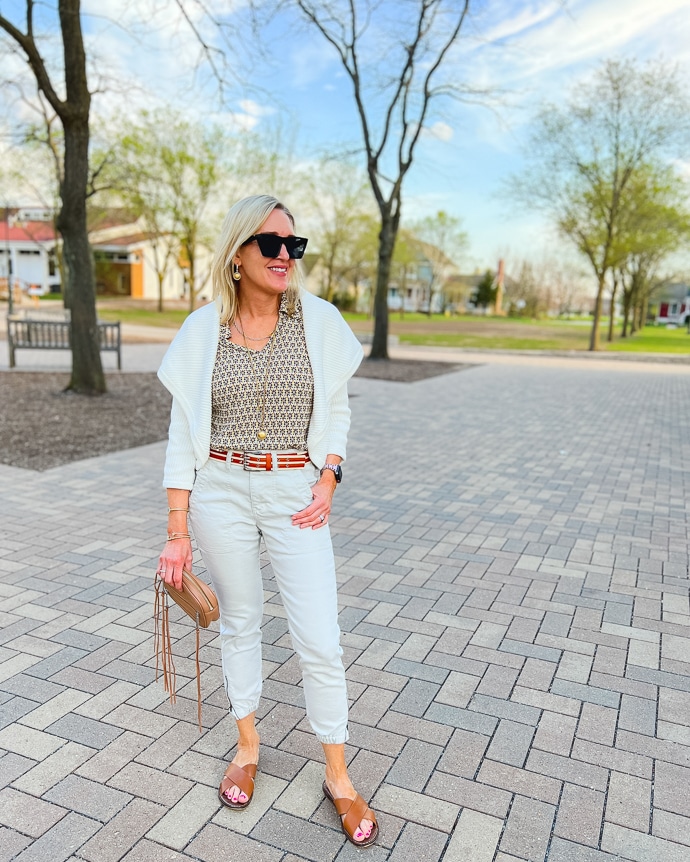 Joggers are one of my favorite styles – so cute, and comfy. Jill of Doused in Pink is sharing with us how to wear joggers fashionably.
Rhondda of Oombawka Design Crochet has shared a free crochet pattern for a Rainbow Snake that uses lightweight #3 yarn, and would just perfect for using up yarn scraps!
Join one of our awesome Facebook groups to share your creations, and see what others are up to!
– Yarn Crafts & Coffee Community
– DIY Home On Rockwood Lane
– Alexandra Lane Lifestyle