This week's Rockwood Lane Weekly finds include Spring and Summer DIY, sewing and decor ideas.
This post contains affiliate links for Etsy. If you make a purchase by clicking on them, I make a small commission at no extra cost to you. Thanks for your support!
In a hurry? Pin this for later when you have more time.
Happy June! School is out. Summertime is here! What are your Summer plans?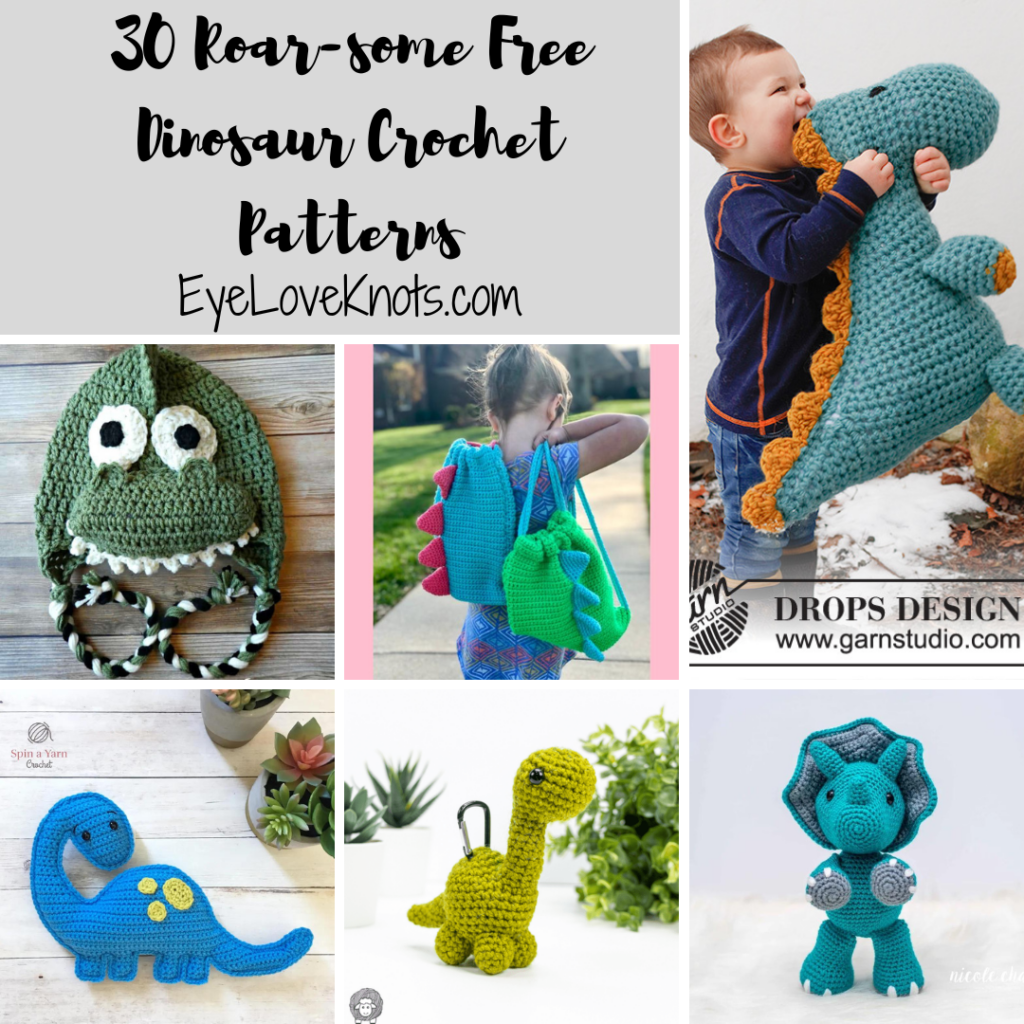 In honor of Dinosaur Day, which is observed on both May 15th and June 1st, I've put together a collection of 30 cute and roar-some free dinosaur crochet patterns perfect for dino lovers of all ages! You'll find dinosaur hats, blankets, amigurumi and more!
For National Rocky Road Day, June 2nd, I celebrated with Rocky Road Fudge, as seen on Instagram. I'll have a recipe up for you in the next couple days.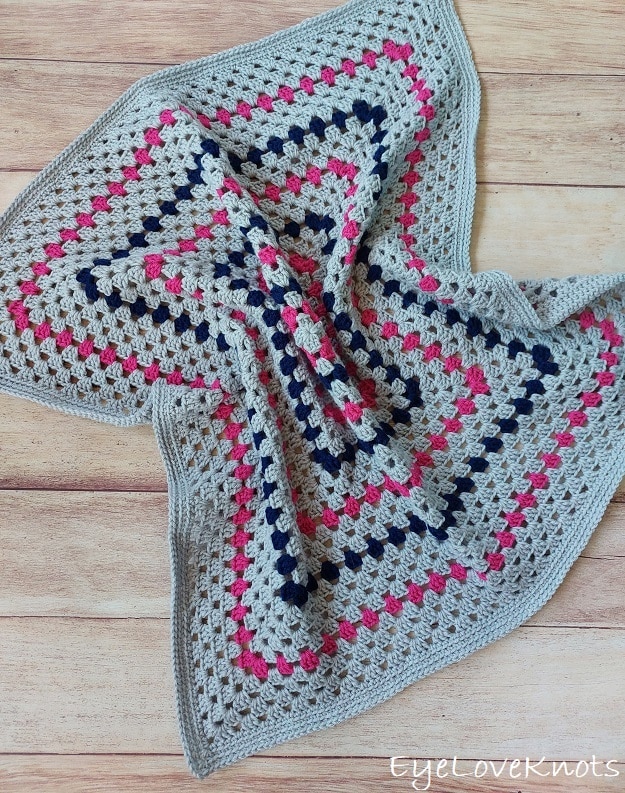 If you're looking for an easy, granny square afghan pattern, look no further than the the Gia Afghan with 8 sizes included, and a video tutorial. This is a great on the go project, or to pair with watching your favorite TV show or movie. You don't even need to count rounds if you don't want to, just use a soft tape measure to measure as you go, and stop at the desired size.
I made 12 of the Newborn size for a larger afghan I made as a wedding gift. Almost ready to share it!
Since we last spoke, I took a trip up to visit my family in New Jersey. I shared on Instagram about our trip to Green Farms.
I was thrilled to leave the hot 90 degree Florida weather behind, and enjoy some much cooler weather. Ah, it was such a lovely trip! I'll be sharing more about our Green Farms visit, and a trip over to the cutest little consignment shop in Belvidere – The Mill on Mill Street – real soon!
In case you missed last week's edition of The Rockwood Lane Weekly 27. Thank you to Maggie of Crochet Happens for helping out with the photo collage!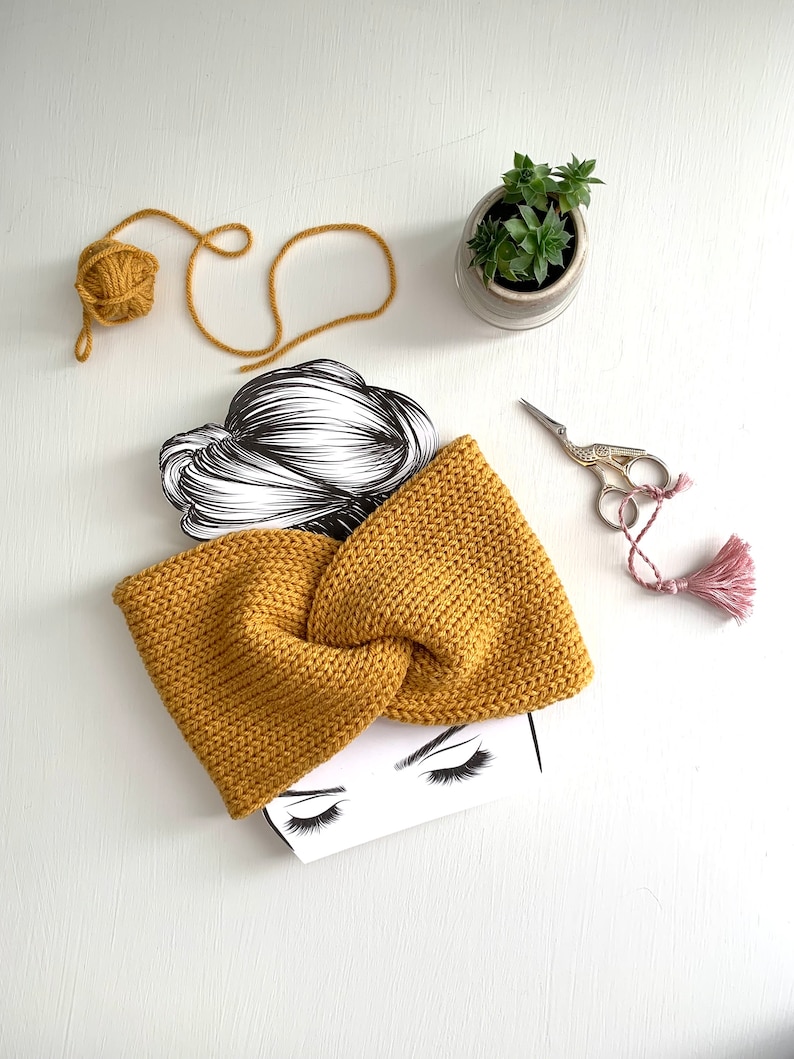 Check out her Etsy Shop for some great handmade items, like this Double Layer Knit Ear Warmer.
Let's Get to Those Great Finds!
One thing I look forward to with the change of the seasons and holidays is changing the wreath on my door. Andrea of The Cottage Market has a great collection of Spring and Summer DIY Farmhouse Wreath Ideas!
You'll never believe the before and after on these Free Nightstands that Got a New Look by Simply Beautiful by Angela! They came out so nice! The burlap is such a great touch! She takes us step by step through the process. I am feeling so inspired!
For my readers out there, here's a lovely free Coffee and Books printable from Andrea of The Cottage Market. It comes in 2 sizes and 4 backgrounds. In my world, I'd switch the books for yarn and be a happy camper.
Do you have designer bags in your collection? Miri of Meet Miri has put together 3 Major Trips on How to Shop Vintage Designer Bags.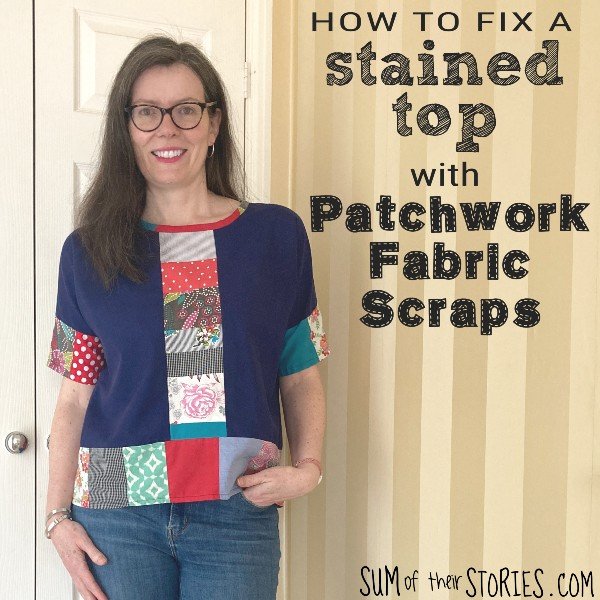 I really enjoyed when Julie of Sum of their Stories first shared the original version of this top made from scraps, but seeing this new version makes it hard to pick a favorite! It's a great way to save a stained top by using patchwork fabric scraps in a case where most would toss.
I am so in love with these Sewing Machine Bookends from Sara of Birdz of a Feather. There is a step by step tutorial. I don't think I'd have the heart to cut a sewing machine, but I would certainly buy a pair of these bookends.
Such a sweet Boho Moon Wall Art piece from The Cottage Market! This free printable offers 2 sizes, and 5 different backgrounds.
I'm a big fan of all the beautiful earrings from Moois van M(i)e, including this pair made with homemade ceramic connectors, which was made with connectors she made herself!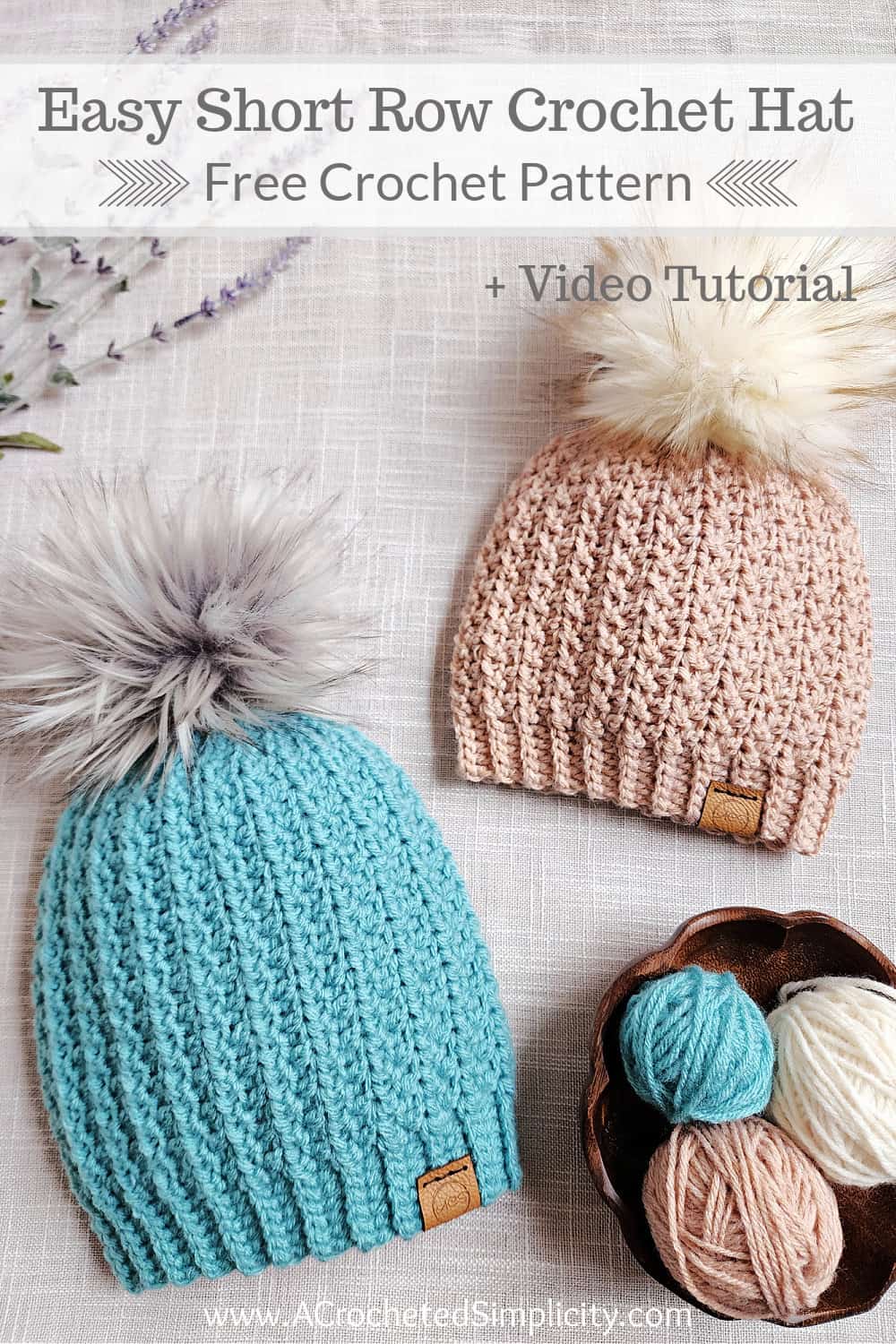 These Short Row Hats from Jennifer of A Crocheted Simplicity have a lovely texture throughout! In this free crochet pattern, there are 4 sizes available, a step by step tutorial and a video tutorial. Why work in short rows? This will eliminate the extra bulk at the top of the hat found when you work with a simple rectangle or tube.
Who knew soda cans could turn into something so incredibly gorgeous?! Rachel takes us step by step to show us how to make a DIY Metal Wreath. Adding a die cutting machine to my wish list.
As much as I like the idea of stencils, painting through them never works well for me so I really like how Allyson used them here in this DIY Wine Serving Tray as a guide, and then hand painted adding in those little details after!
I love this monthly Favorites and Highlights post Joanne has put together! I've found so many things here that have inspired me.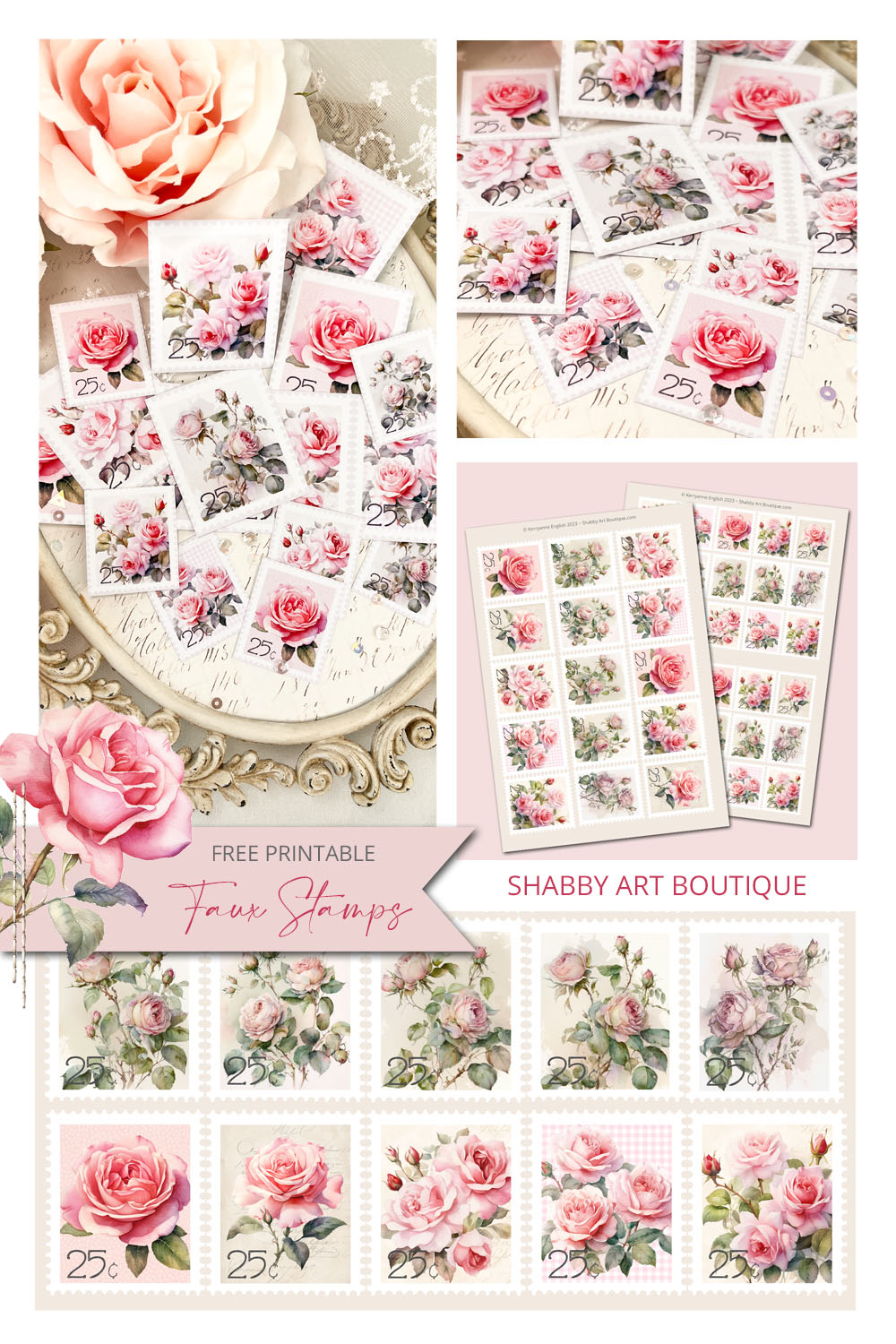 These Printable Faux Rose Stamps from Shabby Art Boutique are just gorgeous!
I think Industrial Farmhouse is my favorite style. Right now, my home is a mismatch of stuff, but I would love to transition to this. I love this Industrial Farmhouse Bathroom Refresh on a Budget that Simply Beautiful by Angela has done in her home!
This Scrap Wood Uncle Sam from Donna of Modern on Monticello is too cute! You'll never believe what the eyebrows and nose is made from! Donna takes us step by step so we can create our own. You can also create a Leprechaun with this tutorial!
Andrea of The Cottage Market has put together a great collection of Fresh and Trendy DIY Crafts to Make for Spring and Summer. That Loop Rug caught my eye, and the paper plate crafts are really cute too!
What a beautiful cozy coffee nook from Liz Marie! She shares with us how to do Open Kitchen Shelving. Without a pantry, I'm forced to have open shelving in my kitchen. It's not a concept I love, but I really need to research some more so I can do it a bit better.
Liz Maria also has a post of 6 Ways to Style Open Kitchen Shelves, and the post that led me to her – How to Keep Open Shelves Neat and Organized from Andrea of The Cottage Market.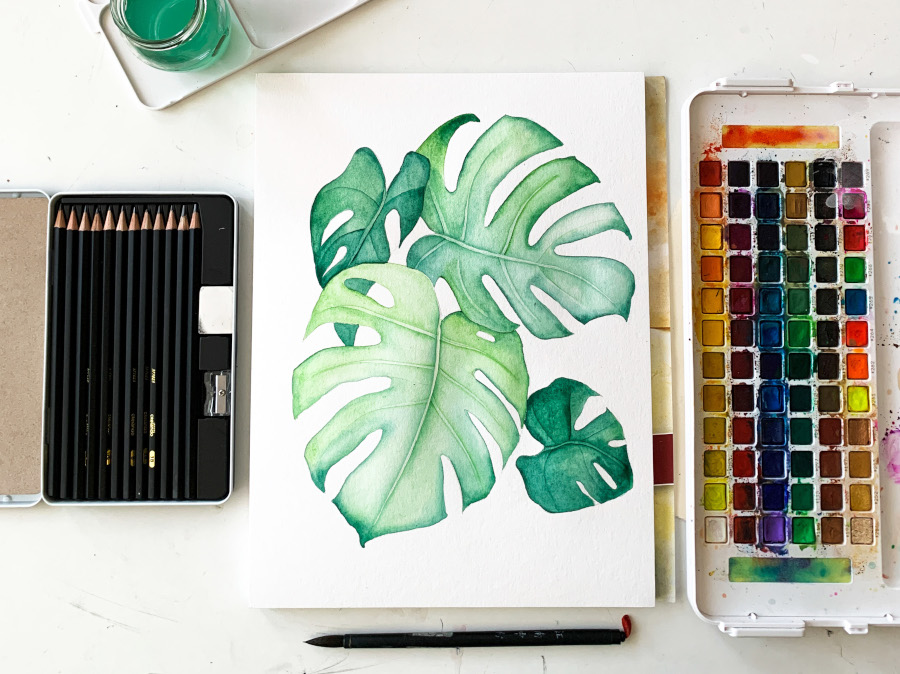 If you'd like to learn how to draw and paint a Monstera Deliciosa, Maja of My Vian has Watercolor Tutorial Video showing step by step.
Join one of our awesome Facebook groups to share your creations, and see what others are up to!
– Yarn Crafts & Coffee Community
– DIY Home On Rockwood Lane
– Alexandra Lane Lifestyle
Linked Up To…
Handmade Monday #333 – Sum of their Stories
The Really Crafty Link Party #373 – Keeping it Real
Happiness is Homemade 487 – Decor Craft Design
Craft Schooling Sunday – Creative Jewish Mom
Crafty Creators Link Party #75 – Life as a LEO Wife
You're the Star Blog Hop – Decor Craft Design
Hello Monday – Pink Lady
Anything Goes Linky 384 – My Random Musings
Sundays on Silverado #153 – The House on Silverado
689th Inspire Me Tuesday – A Stroll Thru Life
Fabulous Party 483 – Lou Lou Girls
The Happy Now Blog Link Up #381 – JENerally Informed
Vintage Charm Party 398 – My Thrift Store Addiction
To Grandma's House We Go Link Party #357 – Grandma's House DIY
Wonderful Wednesday Blog Hop – My Life Abundant
Encouraging Hearts and Home Blog Hop – My Slices of Life
Thursday Favorite Things #618 – An Artful Mom
Create, Bake, Grow & Gather Party #581 – Shabby Art Boutique
Funtastic Friday Link Up #446 – Simply Beautiful by Angela
A Morning Cup of Joe – The Cottage Market
Pink Saturday – How Sweet the Sound