This week's Rockwood Lane Weekly finds include a great variety of Spring, Summer, Halloween, Back to School & Fall DIY, decor and outfit ideas.
This post contains affiliate links for Etsy, Amazon and Annie's Catalog. If you make a purchase by clicking on them, I make a small commission at no extra cost to you. Thanks for your support!
In a hurry? Pin this for later when you have more time.
Happy Back to School! Though Summer is not over yet, I can't believe the Summer break flew by so fast! I feel like the whole year is just flying by in the blink of an eye. I'll be much happier when the weather cools down a bit. It is so miserable here in Central Florida right now.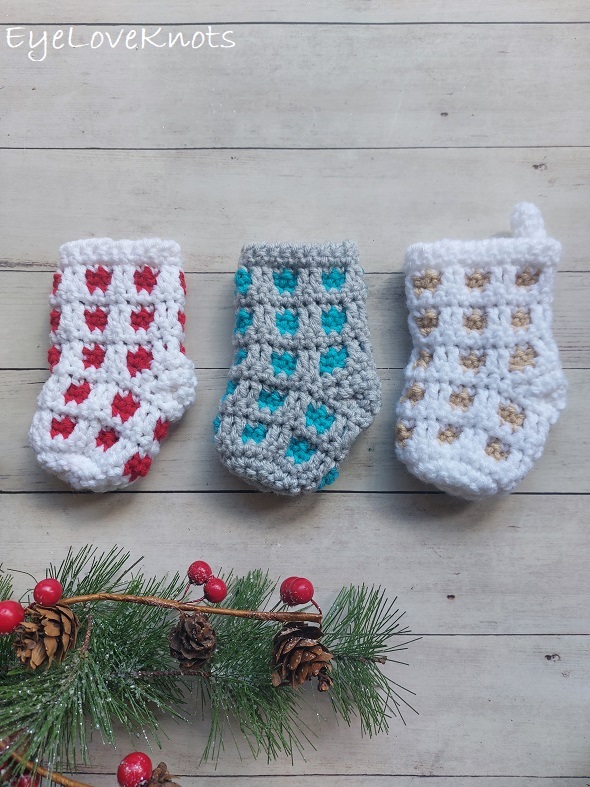 The last Christmas in July project for 2023 was the Through the Window Mini Stockings. I ended up making 4 samples to get the shaping just right, phew! Between that and deciphering through my videos to match them up to exactly what I finished with took a lot of out my me. Funny though because now I'm thinking of making full size versions, hehe! Just undecided on my colors because I think I'm going to be changing up my theme and colors this year.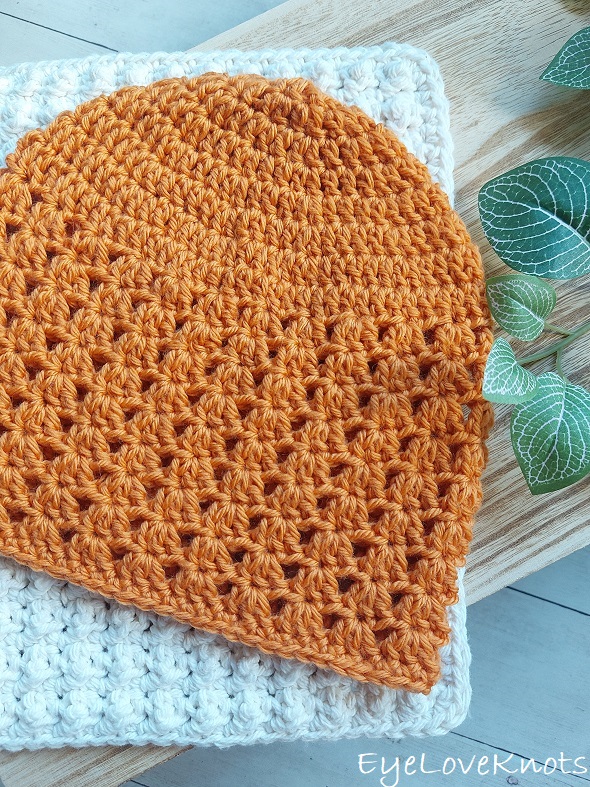 I've been going through older posts trying to update them. This Selene Beanie was next on the list – it was my second published crochet pattern on EyeLoveKnots back in 2014! In this update, I've renamed the pattern, added 6 other sizes ranging from Newborn through Adult Large, and added a video tutorial. It's an easy crochet pattern worked in a fun shell stitch pattern and your favorite worsted weight yarn.
I pulled out a sweater that's been sitting in my WIP bin since December of last year. You can catch a glimpse on Instagram. I am happy to say after having some trouble working the fit out, it's back on track and ready for sleeves! Can't wait to get this project finished, and wear it around the house in the AC – HAHA!
I also pulled out my plastic canvas, and have been working away on a new project to bring here to On Rockwood Lane. It has several pieces to it, so it will take me some time to work through, but I think you're going to love it, and there will be video tutorials! Do you enjoy working with plastic canvas?
I've added a few (new) Rae Dunn Boss Lady Mugs to the shop so you can rock the day with a this inspiring Boss Lady mug filled with your favorite coffee or tea! Big mug fits more too!
As well as some DIY Suncatchers, that are ready to paint, like this Fish. Suncatchers are the perfect craft for anytime! Hang from a sucker cup on the window, or string up and use as an ornament. I added a bunch – would be happy to combine a few and ship for one price!
If you're interested in either of them, or any other items in my shop, I do accept Best Offer, so feel free to send me an offer, and mention you've popped over from this post.
In case you missed last week's edition of The Rockwood Lane Weekly 34. Thank you to Maggie of Crochet Happens for helping out with the photo collage!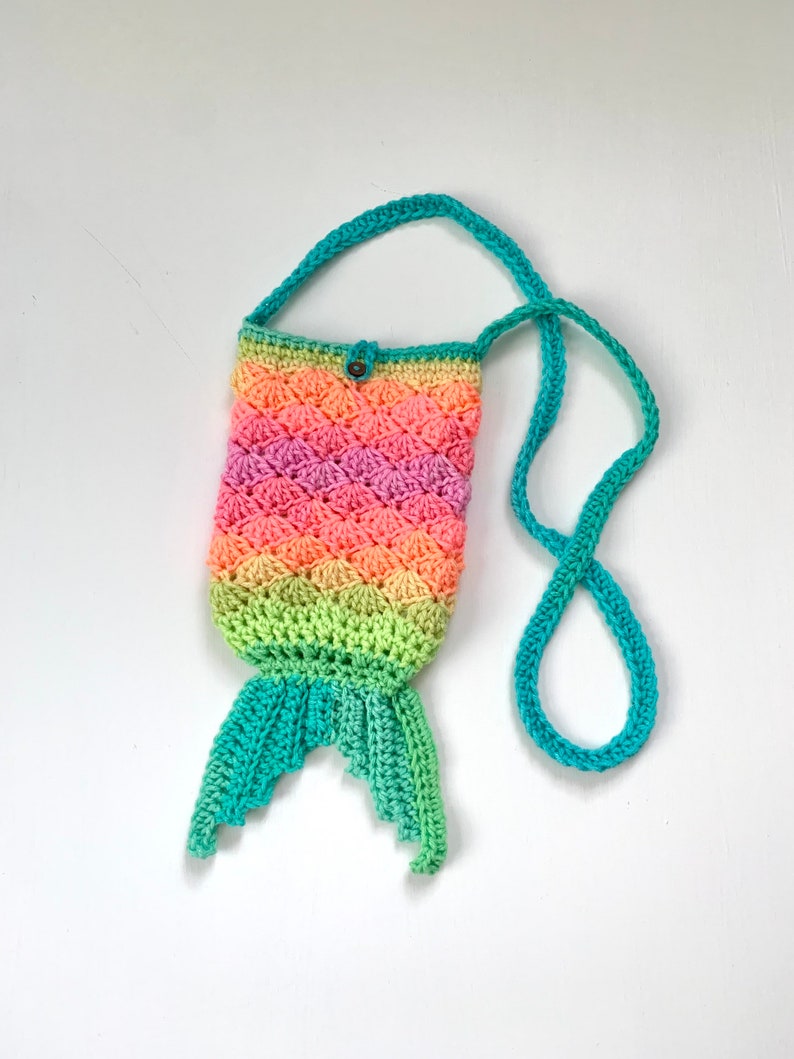 Check out her Etsy Shop for some great handmade items, like this super cute Mermaid Crossbody Bag!
Yarn Lovers Check Out the Yarn Crafts & Coffee Monthly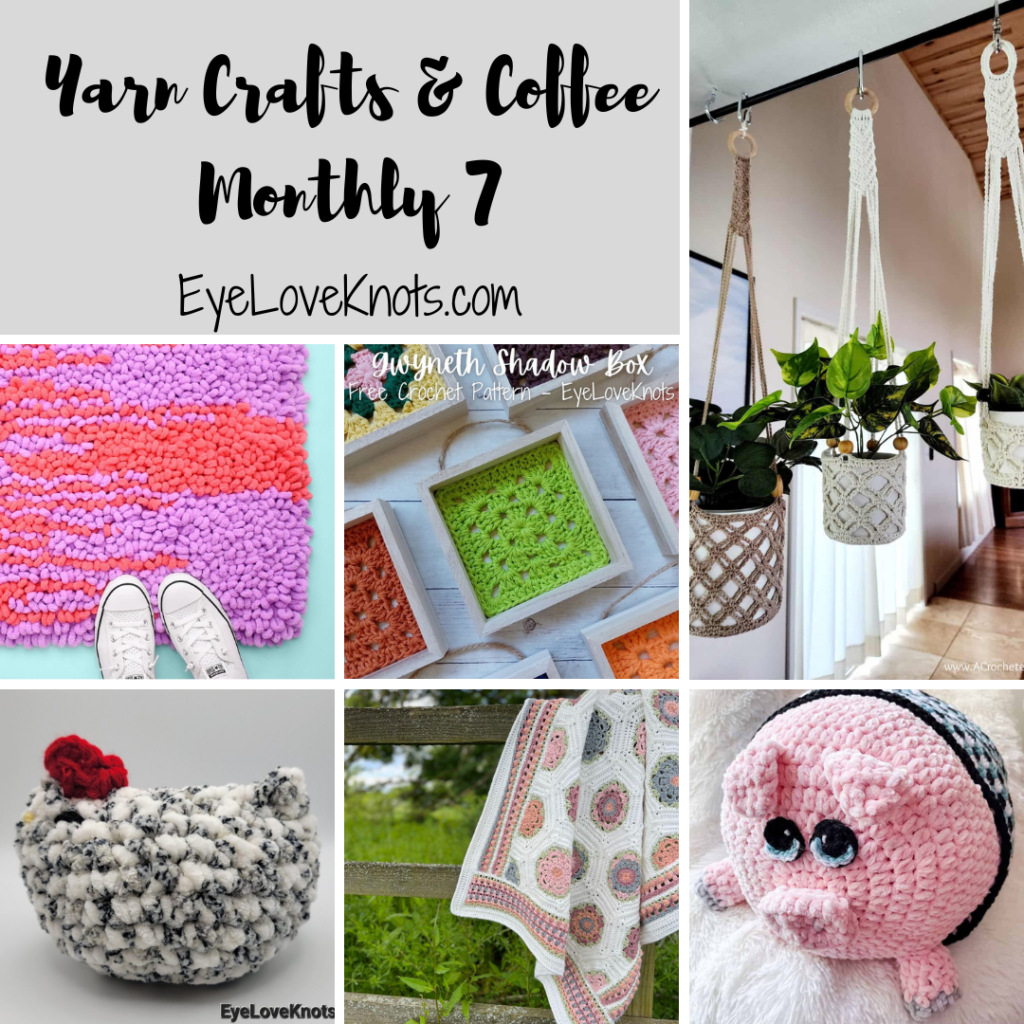 Yarn Crafts & Coffee Monthly 7
Let's Get to Those Great Finds!
Make a mug rug for the Spooky season perfect for your Pumpkin Spice Coffee (or Maple and Pecan flavors if you're like me) and a sweet treat using this quilt pattern from Annie's Catalog.
The This is Halloween Dog Sweater from Maytina of Craftopia Collective is absolutely adorable! This paid knitting pattern is available via Ravelry, and comes in 5 sizes – I would love to have this in an adult size!
This Painted Wine Bottle Box from Sara of Creative Jewish Mom is stunning! She always amazes me with the paintings she does on some of the most unique canvases. My favorite has been the Milk Carton Houses, but I think this wine bottle box may just move to the top spot.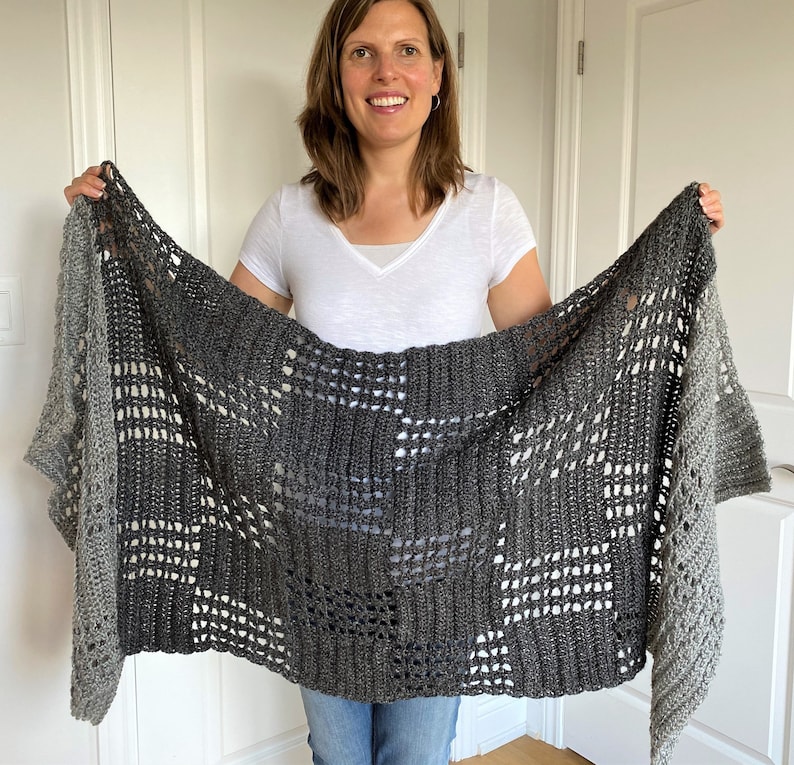 Such a fun Checkerboard Wrap Shawl from KnotYourselfOut via Etsy with the mix of solid ribbed stitches, and lace. This is an easy crochet pattern, and can be worked in your favorite worsted weight #4 yarn. A cozy shawl to add to your wardrobe for Fall into Spring.
A new month means new device wallpapers from Kristi of i should be mopping the floor. This pretty blue and white Daisy print is perfect for the end of Summer!
Honored to have my Gia Afghan featured at the Linky Ladies Party #239 hosted by The Purple Poncho! Link up parties are a highlight of my week. Not sure what they are? Let me tell you about them! And share my ultimate weekly list.
I just love these peachy trousers that Emma of Style Splash is rocking with this cute green frill sleeve top! Such a cute, and fun combo.
How cute is this Boba Tea Pouch (Free Crochet Pattern) from Moogly Blog?! Perfect to hold your pens, pencils, crochet hooks, knitting needles and so much more! It's worked from the bottom up so you can easily customize the height.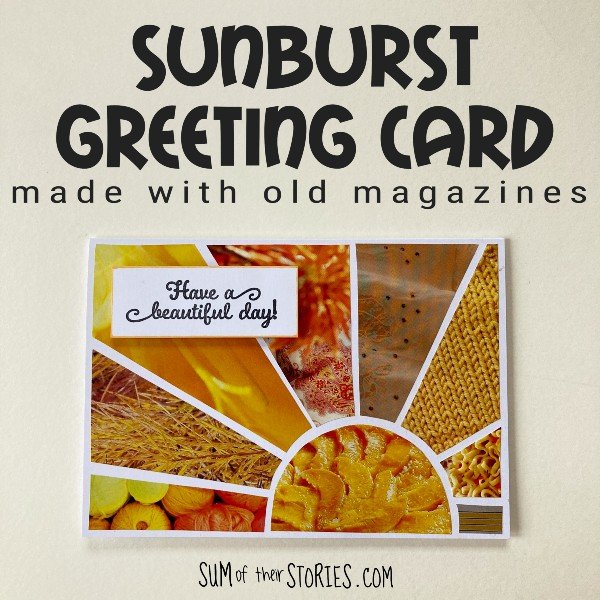 Julie of Sum of their Stories shared this Sunburst Greeting Card DIY for the August Sustainable Craft Challenge, where the theme was Sun. I love the different patterns all in yellow.
If you remember the Ribbon Run Scarf I recently shared in The Rockwood Lane Weekly 34, Tamara of Moogly Blog has released a Ribbon Run Hat (Free Crochet Pattern) to match! This is a great set to make yourself for the cool weather that will be here before we know it, or make as a gift!
Mel of Decor Craft Design shared a fun DIY Summer Sunflower Sign where she used pistachio shells! What a fun way to do the petals!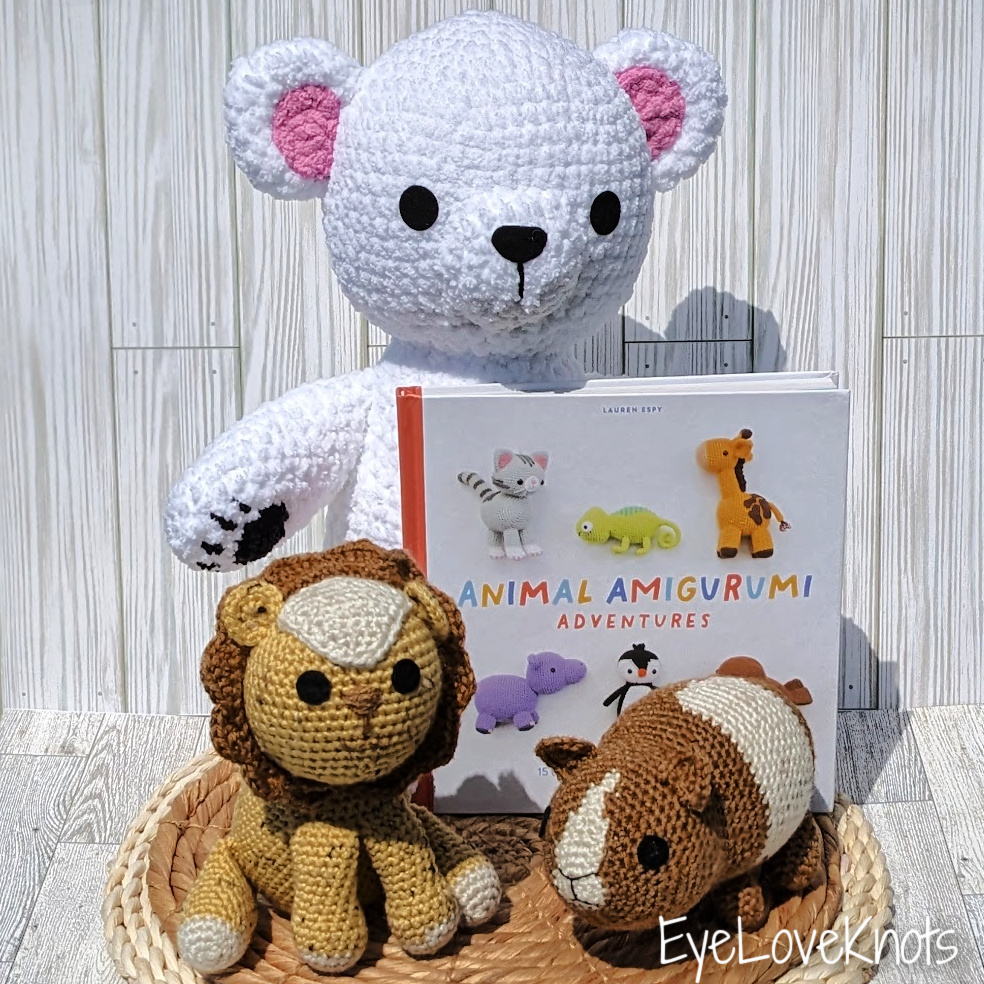 Amigurumi lovers! There is a new book out you need to add to your wishlist. Animal Amigurumi Adventures Volume II features 15 super adorable amigurumi patterns with super clear and precise directions! Like all of Lauren Espy's patterns, they are well-written with all the best details and clear photos. It was so difficult to choose which animal to make first, that I already made almost half of the animals in this book! I highly recommend you check out this adorable amigurumi book and get making right away! Candace of T & C Crafters put together a full crochet book review sharing tried and true results.
If you have a one off chair, or find a good deal at a garage sale or thrift store, turning it into a Whimsical Painted Teacher's Chair is a great way to use it, and would not only be great for the classroom, but also for a craft space or kid's room.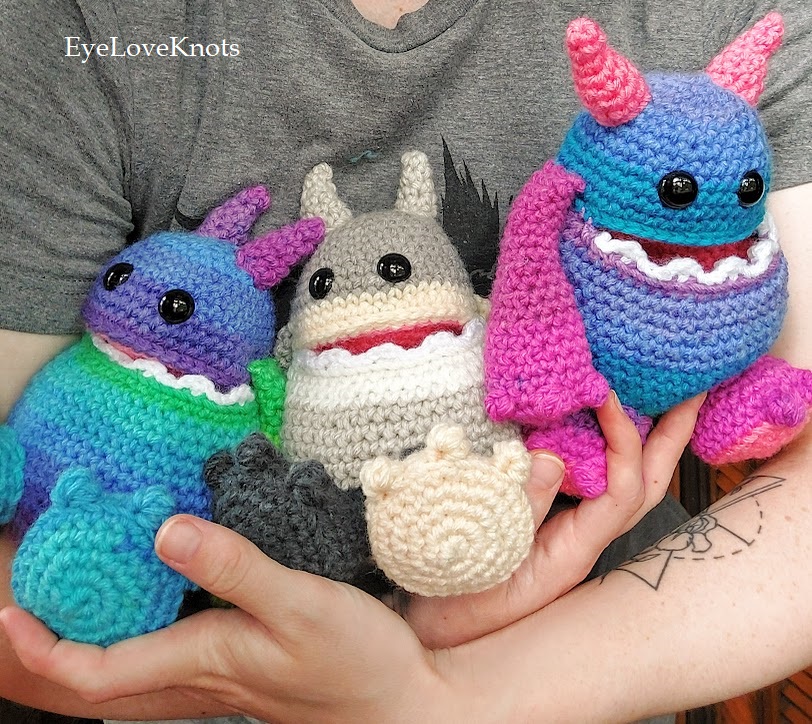 Have you ever heard of a Worry Monster? That is a monster usually in the form of a stuffed toy that often has some kind of an internal pocket in the tummy. The idea is that you can write out things that are stressing you out on a small slip of paper, and then the monster "eats" it. Yes, it's all pretend, obviously. But it can be a good mental exercise!
Abby of A Stitch Shy of Normal shared a crochet pattern review, and she says, "I really strongly recommend this pattern and I hope you try it out yourself! It's simple enough for relative beginners, if you're willing to try a few times to get sections like the teeth or the toes correct. These can be as simple or as complex as you like, it's up to your imagination! Give them as gifts, bring them to craft fairs, or just make one for your desk in your favorite colors."
Honored to have my Spring Trip to Green Farms featured at the You're the Star Blog Hop hosted by Decor Craft Design! Link up parties are a highlight of my week. Not sure what they are? Let me tell you about them! And share my ultimate weekly list.
Summer is not over! Plenty of time to make and enjoy a Coco Bucket Hat!
Carrie of Mountain Momma Crochet shared a crochet pattern review for this hat. She says, "Grab your hook because you will want to make this one. Using cotton yarn, work up granny squares to make the cutest hat for outside adventures. Sure to be a hit with your friends and turn heads when you are out and about!"
Mireille shares a great way to wear a Maxi Dress as a Maxi Skirt. I love this tropical dress! And seeing each way she styles it. I've been keeping my eyes peeled for a similar dress or skirt for myself.
Kami Jones shared a crochet pattern review of this beautiful Beaded Granny Square Pendant. She says, "The humble granny square invokes so much nostalgia, some crocheters even started out with these as their first project. I however did not, I have always been enamored with them though. With Granny Square Day coming up on August 15th I couldn't think of a better way to pay tribute to such an iconic part of crochet than with these Beaded Granny Pendants from Raffamussa Designs."
Colleen of Life on Kaydeross Creek shares with us an easy DIY Fall Centerpiece (including the little red pumpkins too!)
Looking to add a little drama to your home, or maybe you are going neutrals for your decor? Colleen of Life on Kaydeross Creek put together a great collection and some tips for how to use black furniture to add drama to your space, and I absolutely love it! It has me feeling inspired!
Pears are available year round in the states, but the season is Late Summer to Early Fall, so August to October-ish. Now is a great time to incorporate a little more pear into your baking, and this Easy Pear and Ginger Cake from April J Harris is a great recipe to start with!
An estimated 4,000 Memory Boxes will be requested by the end of this year. If you knit and are in the UK (or willing to ship internationally), SiMBA could use your help to knit teddies, blankets or bears to put into Memory Boxes to donate to bereaved families at their critical time of loss. You can find free knitting patterns on their website, and they have a Facebook craft group as well where it looks like they have some other patterns for crocheting and sewing, and a wonderful community of makers sharing their handmade items.
With Summer coming to an end, Jennifer of Curated by Jennifer shares with us how to change our daily skincare to keep our skin healthy and glowing through the Fall.
I love the combination of these gorgeous boots with the fun peacock skirt that Gail of Is This Mutton? is wearing in this Life Lately & Wow on Wednesday post!
August and September always put me in the apple mood. I feel most inspired to bake apple flavored things and make apple themed crafts in these months, and this Apple Resin Shaker Keychain from Lindsay of Artsy-Fartsy Mama is the perfect addition to the collection! She takes us through step by step in this DIY. Keychains are really trendy right now so it would make a great market item, and teacher gift as well! It would also be a cute decor piece for a tiered tray.
Join one of our awesome Facebook groups to share your creations, and see what others are up to!
– Yarn Crafts & Coffee Community
– DIY Home On Rockwood Lane
– Alexandra Lane Lifestyle