This week's Rockwood Lane Weekly finds include Spring, Summer and Christmas DIY, decor and outfit ideas.
Hand painted Christmas wrapping ideas, how to make a macrame tree ornament, a Winter outfit idea featuring a cozy cowl and earwarmer, a fun crocheted tree dishtowel topper, easy crocheted granny square ornaments and a fun Santa inspired purse are just a few of the things you'll find in this week's collection!
This post contains affiliate links for Etsy and Annie's Catalog. If you make a purchase by clicking on them, I make a small commission at no extra cost to you. Thanks for your support!
In a hurry? Pin this for later when you have more time.
In two weeks alone, I was able to get my drafted videos list down from 10 to 5, but then I went ahead, and added a few more – ha! But, I am so happy to be able to cross off some of the videos and WIPs from my list, especially since some of them have been around for about a year, like these Granny Square Ornaments, and Mosaic Crochet Washcloths.
Last I left you, I mentioned the tutorial for the Through the Window Scarf, an easy mosaic crochet scarf. I'm pleased to say I was able to get that video tutorial published.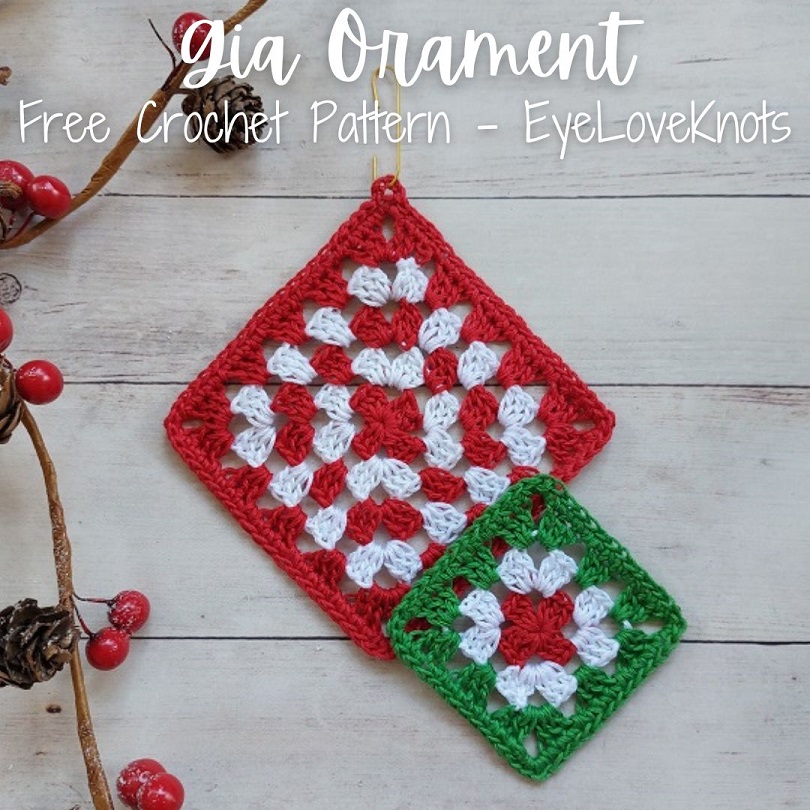 I also got my first Christmas in July crochet project published – the Gia Ornaments…
…and the second Christmas in July crochet project too – the Santa Cosmetic Bag or Hook Pouch.
I don't normally do Christmas in July, but I never have time towards the end of the year to work up Christmas projects because I enjoy Fall projects up to the middle or end of November, then I am in full gift mode, and then it's the New Year, so this year I decided to start celebrating early. I have 3 more crochet projects coming from my EyeLoveKnots and Cre8tion Crochet blogs, and I have at least one post to share with you guys here On Rockwood Lane with some tried and true gift ideas – I will try to work on it this week.
One thing I was able to publish this week was my Spring Visit to Green Farms in Washington, NJ. I'll show you some beautiful flowers this nursery carries, and the sweet animals that roam around with you as you shop.
I talked about crochet WIPs (works in progress) that I've been working to cross off my list. I have a list for On Rockwood Lane too! Full of trips to share and recipes. I've been having some issues with anxiety lately, and it's got me focused on crocheting and trying to finish up projects and clear messes I have around to help with the overwhelming feeling, but sharing things outside of yarn crafts here On Rockwood Lane brings me so much joy too – I want to get back to doing that, and DIYing more.
One thing I love to share here is outfit ideas – I have a ton more to share with you too! I shared this photo on my Cre8tionCrochetBlog Instagram a few days ago, and the caption reads "87 degrees out feels like 97, and I'm outside dressed like it's Winter. No, I'm not crazy – just a crochet designer and blogger. Ok… maybe a little crazy too!"
Would you believe this photo was taken outside? I'm so pleased with how this turned out, though I'm now looking at a corner in my office thinking I could maybe move all the things out of the way, paint it, and maybe use it for indoor photos? I would love to be able to model sweaters and scarves in the AC – ha!
The Autumn 2023 issue of Farmhouse Style Magazine is out! I was so happy when I got mine in the mail. The warm and cozy vibe is exactly what I wanted! You'll find upcycling ideas, easy DIYs, cozy Fall home inspirations and how to plan a getaway to Waco in this issue.
In case you missed last week's edition of The Rockwood Lane Weekly 31. Thank you to Maggie of Crochet Happens for helping out with the photo collage!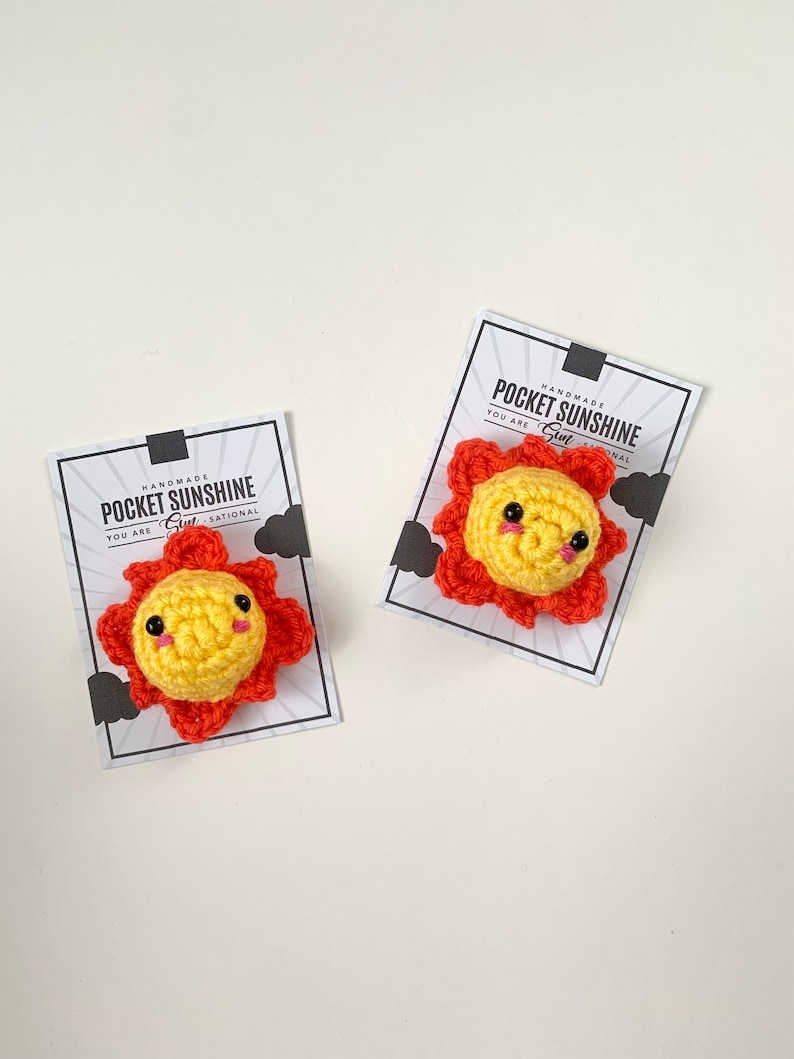 Check out her Etsy Shop for some great handmade items, like this super cute Pocket Sunshine!
Yarn Lovers Check Out the Yarn Crafts & Coffee Monthly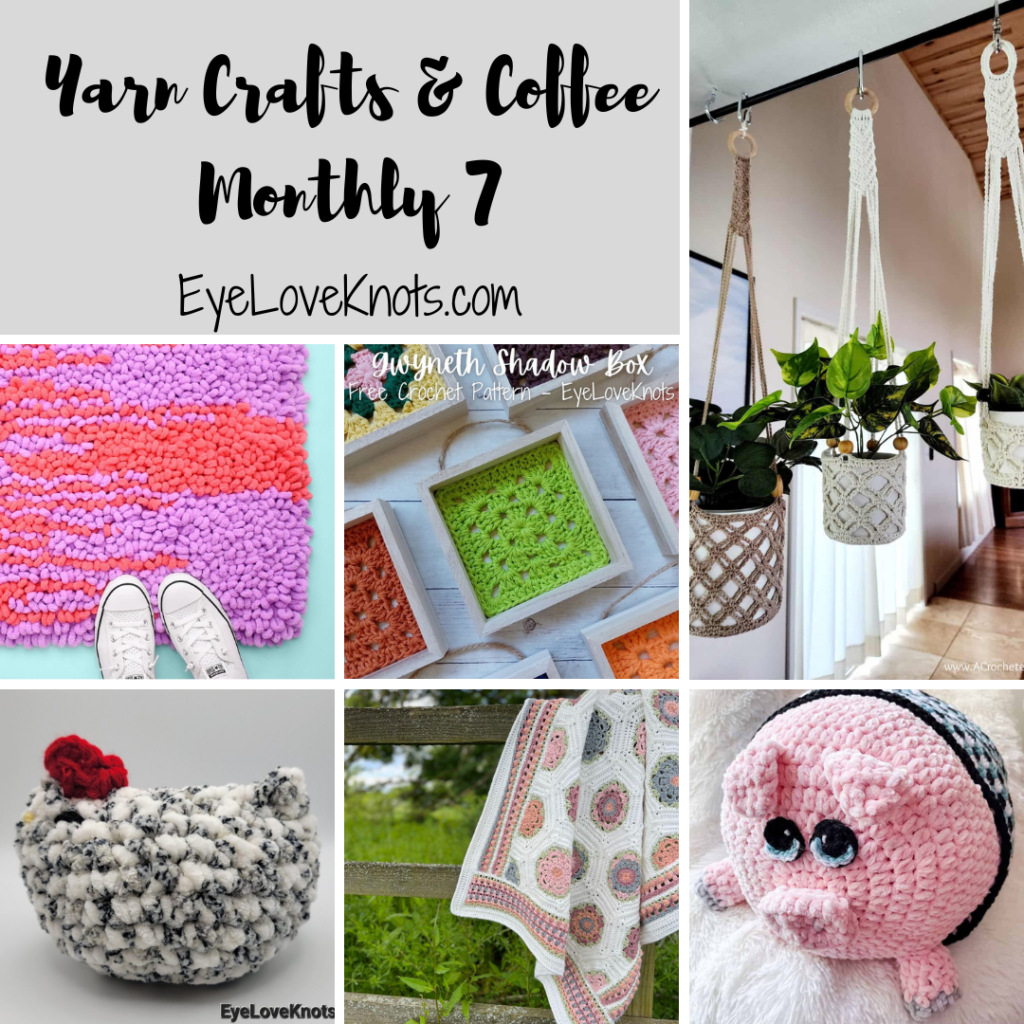 Yarn Crafts & Coffee Monthly 7
Let's Get to Those Great Finds!
Kristi of i should be mopping the floor has shared a beautiful Wordless Floral Printable! It's nice sometimes to just have an image, especially one as beautiful as this! Two background options too.
If you love to craft, and the Farmhouse style, than you will love the Annie's Farmhouse Style Monthly Kit Club! Once a month, you'll receive a new kit of supplies with instructions to make a project that will add the perfect touch to your home, or make a great gift, like this Floral Tray Kit. Check out some of the other past kits as well.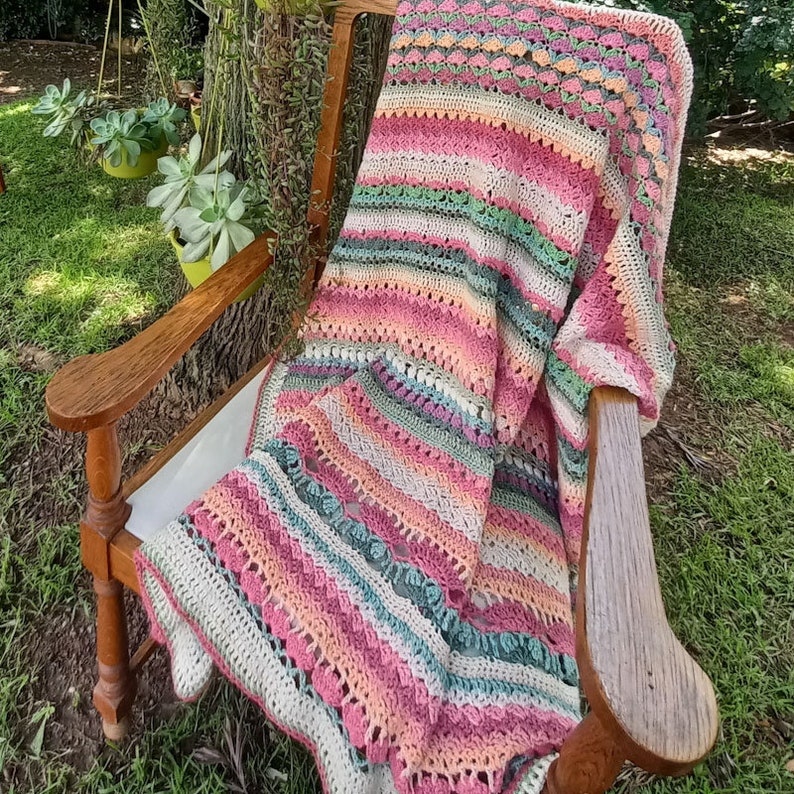 This Flower Garden Afghan from StoutosStuff on Etsy is beautiful! Such a pretty combination of colors and stitch patterns.
Can you believe this ruffle sleeves beauty is actually a bathing suit? I love how Laura of I do deClaire used this as a bodysuit. She reviews this bathing suit and others from Chicwish, and provides additional outfit inspiration too!
I've seen chair socks before, but none like these cute Flip Flop Chair Socks (free crochet pattern) from Jo of Jo to the World!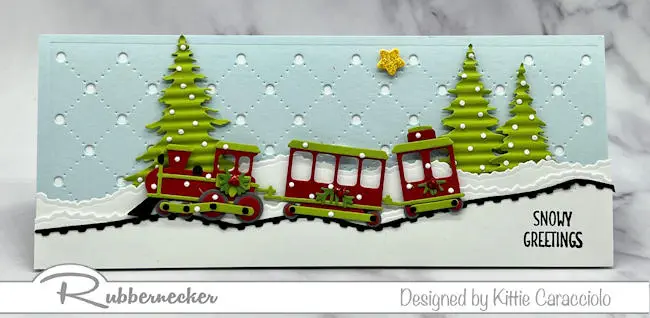 Such a sweet Toy Train Holiday Card from Kittie of Kittie Kraft! She shares with us how to create this card. It would be a lovely card to gift for Christmas or Winter.
Nicole Chase has just published a free crochet pattern for Lyla the Llama. Work it in a variety of yarn weights to acheive different sizes.
This sweet Christmas Keepsake Cross Stitch Heart Ornament from Julie of Sum of their Stories can be used to represent things like a marriage or a new baby. She updates it each year with the chart for the new year.
These Ribbon Angel Ornaments from The House on Silverado are so precious! Love the mix of ribbon prints plus all the other fun embellishments. It's a great project for stashbusting.
This Hand Stamped Christmas Wrap from Kate's Creative Space is simply beautiful! I love the idea of personalizing the gifts even more with handcrafted wrappings. I see different versions each holiday season, and it really inspires me, but I haven't tried making my own yet. Perhaps this will be the year! This is a fun technique that can be used all year long for each holiday and special occasion.
How fun are these Scrappy Christmas Ball Ornaments from Pia of Stitches n Scraps? They would be a great project for stashbusting. Plus, I'm getting a bit of a beachy vibe – what if they were crocheted to look like a beach ball for a coastal/beach themed Christmas tree? Love it!
This Holiday Candle Ring from Purple Hues and Me is simply stunning! Gail walks us through the steps to create our own using ornaments, beads and faux leather. Anyone else getting Sugar Plum Fairy vibes? I love it!
Carrie of Mountain Momma Crochet shared a crochet pattern review for The Terrazzo Tank. She says, "This pattern was such an easy make. Would you believe me if I said it was my first 'adult' wearable? It's true. Grab this pattern and work up a Terrazzo Tank to go with your go-to summer shorts or swimsuit bottoms. This top is made for sun or shade, beach, lake, or pavement, and fits nicely in a weekend bag."
What a lovely 4th of July Backyard table setting from Marty of A Stroll Thru Life! I like that it's the patriotic colors, but not patriotic prints so it's something some may already have at home.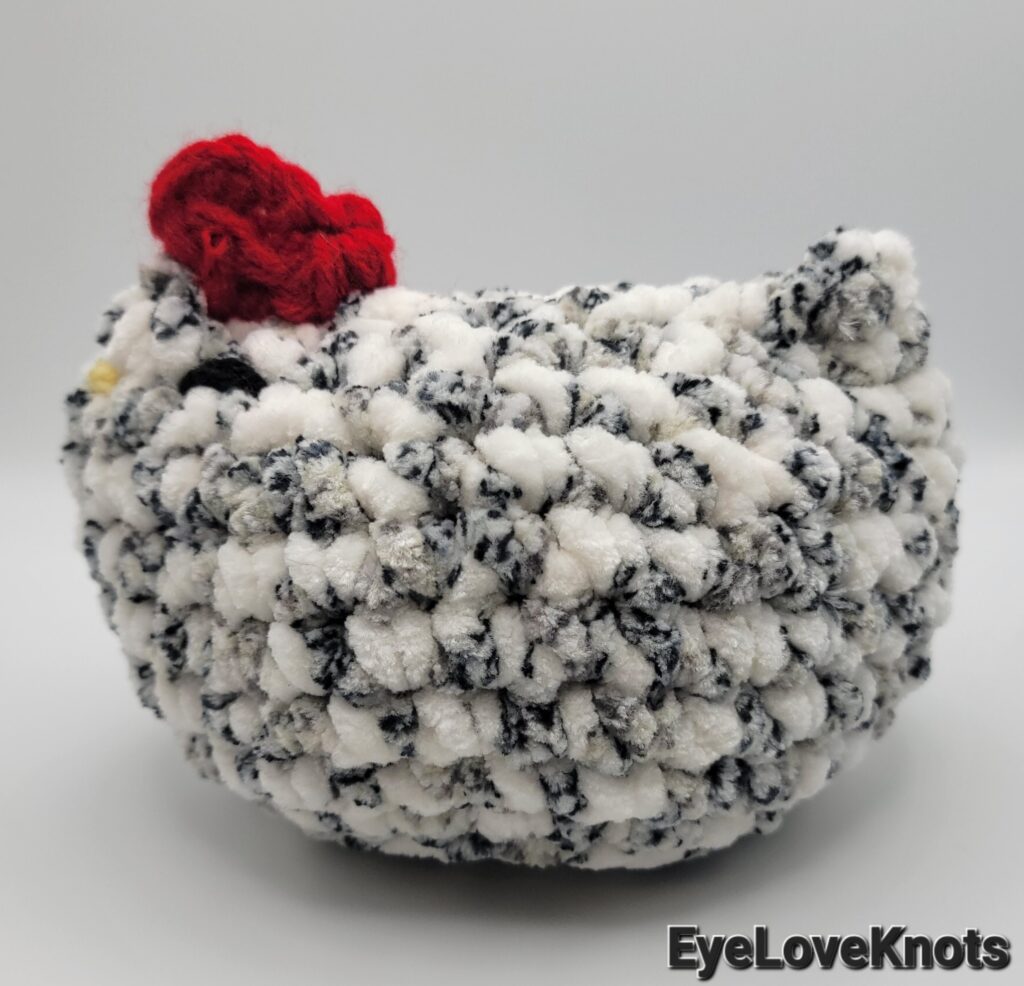 Jessica of Nice and Knotty shared a crochet pattern review for this adorable Mable Chicken. She says, "This pattern is fun, fast and as cute as they come! This is one of my top favorite patterns. I love how quickly and easily it works up and using bulky yarn leaves you with a snuggly little chicken!"
Tonya of Nana's Crafty Home has a free crochet pattern for this fun Christmas Tree Towel Topper. So many fun options for tree colors and decor, and if you have a woodland/rustic themed home, a plain tree could work all year!
I love seeing things made from spindles, especially ornaments! Katie of Little House of Four shares a DIY to make Antique Wood Spindle Ornaments, and the color is just beautiful! Great way to save pieces of a broken chair, and add a bit of warmth and charm.
Have you tried your hand at any macrame projects? This step by step Macrame Christmas Tree Ornament from Lovely Indeed looks like an easy, beginner project, and can be customized to fit your decor. It would also make a nice gift tag, or string up a bunch to create a garland.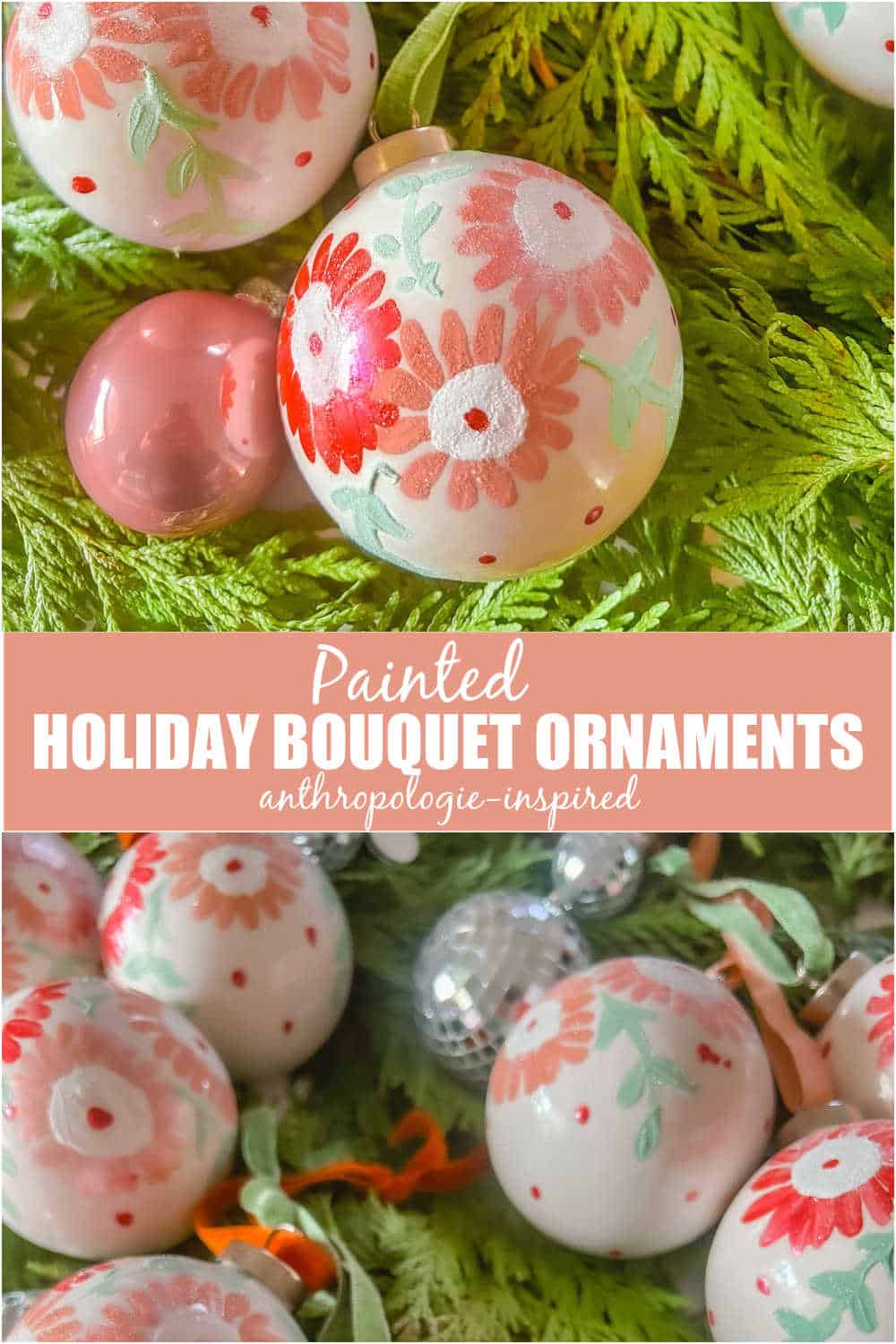 These hand painted Holiday Bouquet Ornaments from Jen of Tater Tots and Jello are really pretty! Both the colors, and the design. I am not a painter, but I would like to try my hand at it, and I like that there is a step by step painting tutorial for the flowers.
Looking for book recommendations? Check these reviews from Laura of I do deClaire of the books she read in June.
Tie dye prints are so fun, and I just love how Jess of Elegantly Dressed and Stylish styled these pants in this Patriotic Outfit!
If you are in need of a new pencil (or crochet hook pouch), they you must make a No Sew Felt Taco Pouch! This free pattern and tutorial comes to us from Lindsay of Artsy-Fartsy Mama. I love the cute little faces and mustache!
Join one of our awesome Facebook groups to share your creations, and see what others are up to!
– Yarn Crafts & Coffee Community
– DIY Home On Rockwood Lane
– Alexandra Lane Lifestyle