This week's Rockwood Lane Weekly finds include Spring, Summer & 4th of July DIY, decor and outfit ideas.
An adorable crocheted frog stuffie, a set of sweet polymer clay turtle earrings, a green and white Summer outfit, how to store washcloths, a cozy knitted striped sweater and a granny square shadow box are just a few of the things you'll find in this week's collection!
This post contains affiliate links for Etsy and Annie's Catalog. If you make a purchase by clicking on them, I make a small commission at no extra cost to you. Thanks for your support!
In a hurry? Pin this for later when you have more time.
As I was itching to start a new crochet project, I remembered my computer was getting low on space – video tutorials take up quite a bit of space. I went through, and pulled up all the videos I have drafted that aren't finished yet – 10 in total, pulled out a couple projects from my WIP bin, and spent some time on them.
I don't have the written pattern ready for these yet, but if you want to get started with the video tutorial, I was able to finish the Through the Window Washcloths I started on last October. The brown dish is a vintage Au Gratin Dish, and it is perfect to hold a couple washcloths, soap or a sponge.
I'm also about halfway through with the video for the Through the Window Scarf.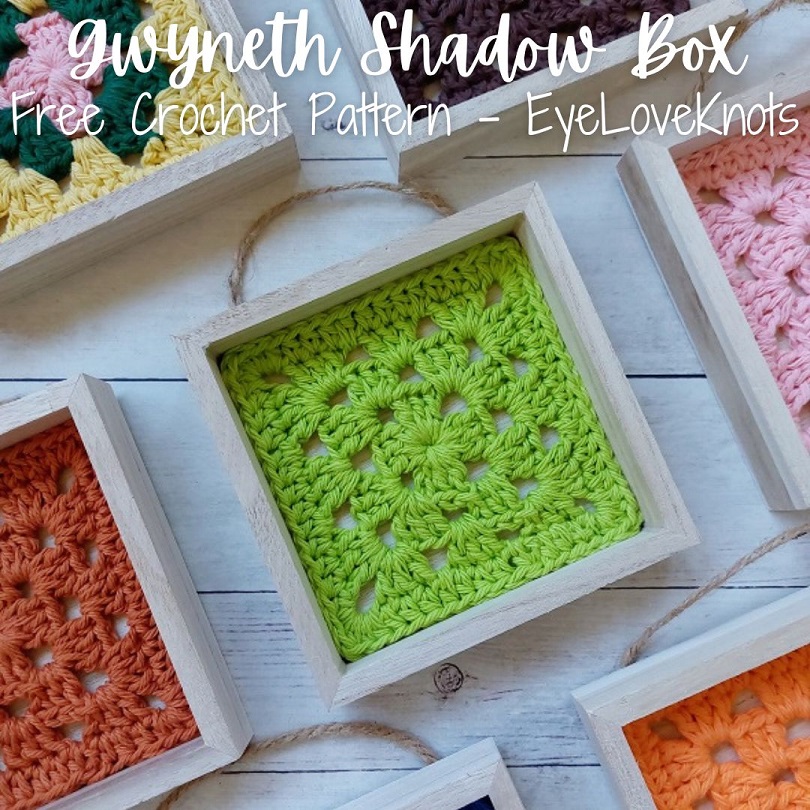 This week, I've hit publish on the video tutorial and free crochet pattern for the Gwyneth Shadow Boxes I've been sharing. It's a beginner friendly tutorial, and they're so fun to make with all the different color combinations. I have several of the shadow boxes left, and have been brainstorming other projects to make using them.
My Hibiscus has been blooming away. I am so happy. I don't have a great reputation with plants, unless they're succulents, but I've been doing a good job at remembering to water this beauty.
In case you missed last week's edition of The Rockwood Lane Weekly 30. Thank you to Maggie of Crochet Happens for helping out with the photo collage!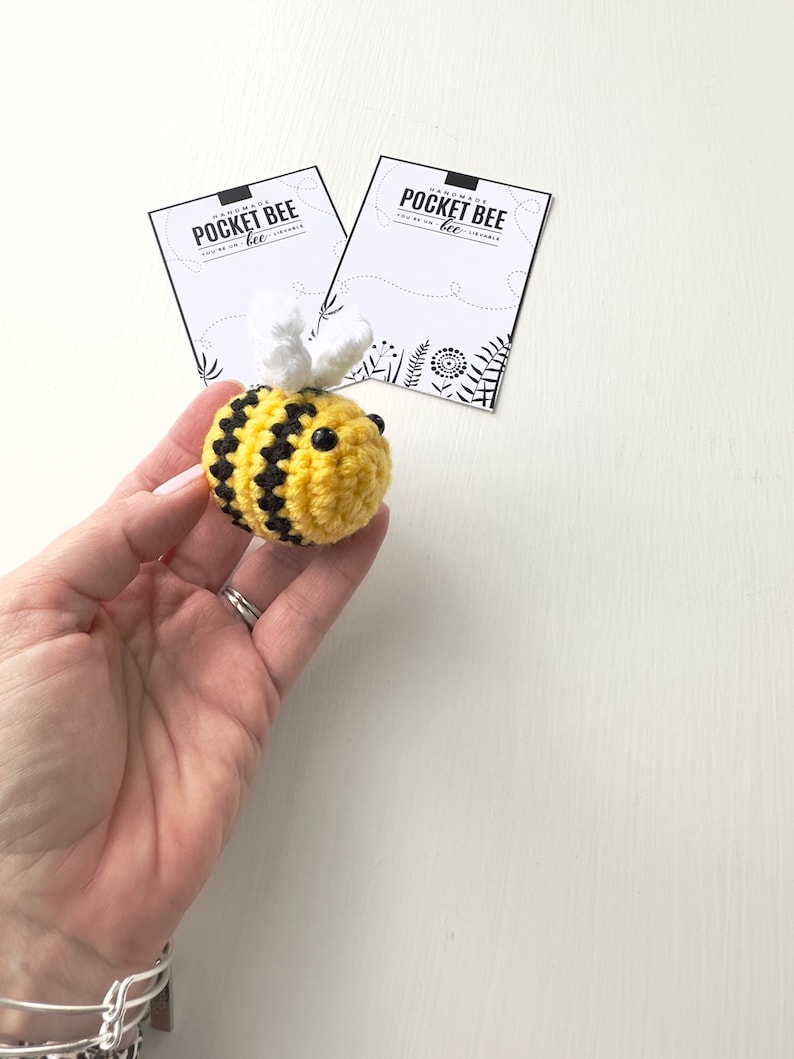 Check out her Etsy Shop for some great handmade items, like these adorable new Pocket Bees.
Let's Get to Those Great Finds!
What a fun, modern vest on Emma of Style Splash! So many vests are oversized, and a bit unshapely and dull, but I love the cropped length and the bright color. Come check out how The Thrifty Six are Wearing the Colours of [their] Soul.
Freddie the Fat Frog is new to Annie's Catalog, and I think he's the cutest thing! He's crocheted with two strands held together. Would be a good addition to a plant shelf, or use as a throw pillow.
Treat yourself to a new Summer bookmark for all your Summer reading with this free printable from Kristi of i should be mopping the floor! 4 fun prints to choose from.
So exciting to have my Super Chunky Brett Haylee Scarf (free crochet pattern) featured at The Really Crafty Link Party #368 hosted by Keeping it Real. Check out my Ultimate List of Link Up Parties. What is a link up party? They're so much fun – let me tell you about them.
These Polymer Clay Sea Turtles from Lindsay of Artsy-Fartsy Mama are simply the cutest little things! And with her step by step tutorial, you can easily make them too.
Kami Jones shared a crochet pattern review for these cute Summer Throwback Bow Ties. She says, "On my quest for some simple hair ties I came across these Summer Throwback Crochet Bow Ties by Gourdgeous Knits. They give a plain hair tie just enough extra to make them fun to wear! This pattern is a great way to use up any cotton scraps that you have laying about. Opportunities for these hair ties are endless!"
Green and white has been popping up a lot lately, and I just love it! So pretty, and refreshing, just like this Green Linen Blazer on Jess of Elegantly Dressed and Stylish!
Andrea of The Cottage Market has shared a free printable set for us of beautiful Summer Botanicals. 2 sizes, and 5 backgrounds available.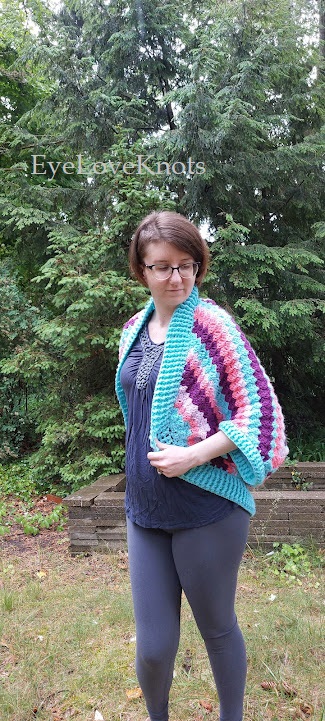 Abby of A Stitch Shy of Normal shared a crochet pattern review for this cozy Corner to Corner Cocoon. She says, "I found this pattern a complete joy to make. The colors kept things interesting, the stitching is simple once you get the technique down, and the construction is lovely! It's comfy and big and warm and the striped colors will definitely draw attention."
Can you believe this used to be a cookie tin lid? Mel of Decor Craft Design did a great job free hand painting this Lemon Raised Tray!
This Karina Sweater from Hortense of Knitting with Chopsticks is so cute! I love the vertical stripes. This free knitting pattern comes in sizes XS through 5X.
Debra of Common Ground has set a beautiful Patriotic Tablescape with vintage plates.
This rug that DeeDee of Clover House painted for her front steps is amazing! I just love this makeover! She shares with us step by step how she did it. I've been wanting to do something with my front steps, just not sure what – maybe painting a rug?
I realized mid-June that my wallpaper calendar was from April – oops! I popped over to i should be mopping the floor to get my new one, and saw this beautiful Batik Print Device Wallpaper was from May. So sad I missed this one, but since there is a version with and without calendar, I can still take advantage of the version without.
How adorable is this sweet Mr Cado & Mrs Caddy avocado couple crochet applique from Noors Knits?! This is a free tunisian crochet pattern.
4th of July is right around the corner, and Laura of I do deClaire has put together a fun collection of 4th of July Decor, Clothing, and Accessories.
Debra of Common Ground has put together a nice Patriotic Sideboard and Cupboard. I really like how the plates are standing up in the background.
How fun are these Neon Leopard Print Wood Coasters from Lindsay of Artsy-Fartsy Mama? She shows us step by step how to create them including a resin protective top coating. So easy to use any variety of stencils or free hand a design too!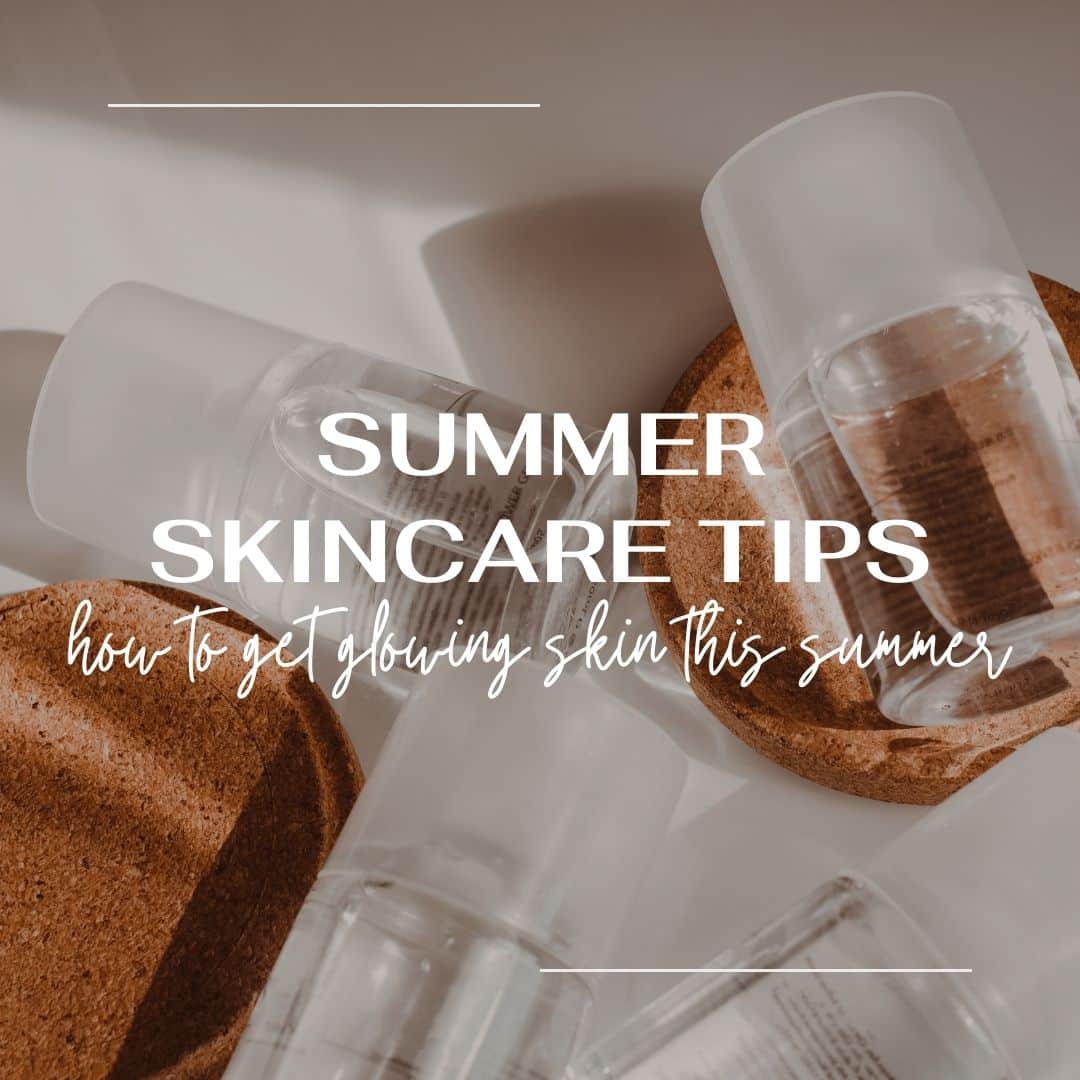 Jill of Doused in Pink shares with us a great list of Summer Skincare Tips. I found the last one to be quite interesting!
Emily of Crochet Aweigh shared a crochet pattern review for this gorgeous Mariposa Dress. She says, "Create your perfect summer dress with the Mariposa Dress pattern! Alanna does a wonderful job of providing thorough instructions to adapt the dress to your particular body shape. The color combinations are infinite!"
Join one of our awesome Facebook groups to share your creations, and see what others are up to!
– Yarn Crafts & Coffee Community
– DIY Home On Rockwood Lane
– Alexandra Lane Lifestyle
Linked Up To…
Home Matters Linky Party #443 – Modern on Monticello
Sundays on Silverado #158 – The House on Silverado
Handmade Monday #377 – Sum of their Stories
The Really Crafty Link Party #378 – Keeping it Real
You're the Star Blog Hop – Decor Craft Design
Happiness is Homemade 492 – Decor Craft Design
Anything Goes Link 389 – My Random Musings
Fabulous Party 488 – Lou Lou Girls
694th Inspire Me Tuesday – A Stroll Thru Life
The Happy Now Blog Link- Up #386 – JENerally Informed
Vintage Charm Party 401 – My Thrift Store Addiction
Wonderful Wednesday Blog Hop – My Life Abundant
To Grandma's House We Go Link Party #361 – Grandma's House DIY
Weekend Traffic Jam Reboot – Is This Mutton?
Create, Bake, Grow & Gather Party #585 – Shabby Art Boutique
Funtastic Friday #450 – Building Our Hive
Link Party #1 – Crazylittlelovebirds
A Morning Cup of Joe – The Cottage Market
Pink Saturday – How Sweet the Sounds
Encouraging Hearts and Home Blog Hop – My Slices of Life
Crafty Creators Link Party #81 – Life as a LEO Wife